The Most Prestigious Art Schools
The art business has become more professionalized in recent decades, which means that obtaining a Master of Fine Arts degree at one of the most prestigious art schools is now typically required as one of the first steps on the path to gallery representation and widespread popularity.
What makes a great art school?
Institutions that encourage students to think creatively across disciplines and that give them the teaching and tools that will enable them to fulfill their artistic potential are what make a great art school.
All of the colleges and universities on this list are highly regarded, forward-thinking institutions that provide curriculums that are always being updated to reflect the most recent developments in the art industry.
As a direct consequence of the achievements of its former students, the most prestigious art schools have widespread recognition and a solid reputation on an international scale.
They provide students with access to a wide range of academic programs that can prepare them for successful careers in the arts. They also have state-of-the-art facilities that enable students to make their ideas a reality, whether it be by welding together a massive metal sculpture or developing lifelike 3D animations.
Because familiarity with design programs and other art-making software is essential in today's artistic landscape for students who hope to develop their practice into a career, the majority of these colleges offer prominent programs in the digital arts as well.
It's crucial to consider how the college of your choice will prepare you for life beyond college as well. The colleges and universities on this list offer outstanding career counseling services to their students in an effort to make the transition from student to working professionally as humanly possible.
While many students are still in school, they are given the opportunity to gain experience by working at internships or in other professional development situations. This allows students to build their experience and be more prepared to enter the workforce after graduation.
When you go to one of the most prestigious art schools, you'll have the opportunity to talk to some of the most unique and imaginative people you'll ever meet, which will be a constant source of inspiration for you. They will help you develop your passion for art and carry it to areas you never even believed were possible if you choose to enroll in one of their programs.
What are the most prestigious art schools?
Below are the most prestigious art schools.
1. Yale University
Because Yale is one of the nation's oldest and most prestigious educational institutions, it has consistently ranked first in nearly all annual rankings of the best MFA programs in the country. This has been the case for a number of years.
The level of competitiveness at an Ivy League school is on par with that of the school's annual tuition, yet the investment may be worthwhile.
Painting and photography stand out among the many areas of concentration that can be pursued at this school.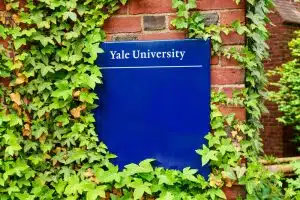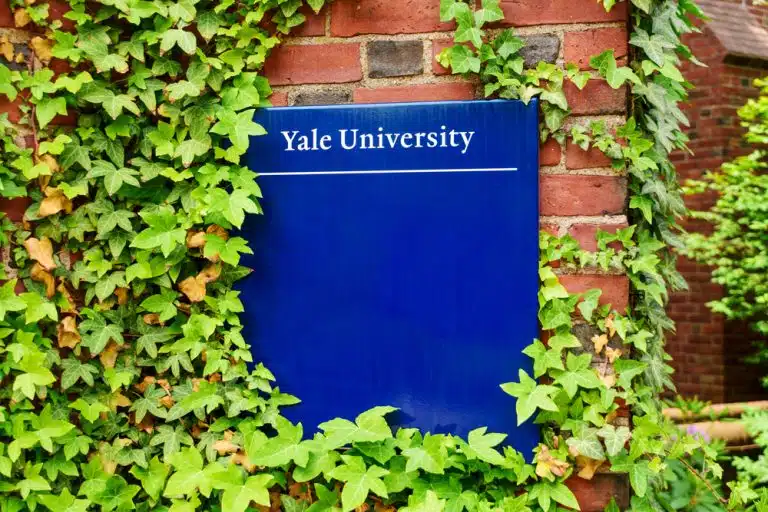 Students have the opportunity to collaborate with artists such as Roni Horn, Richard Prince, Shirin Neshat, and Brent Howard. Upon graduation, they will join artists such as Eva Hesse, Richard Serra, Wangechi Mutu, and Dawoud Bey in the ranks of the school's alumni.
2. Rutgers University
The Mason Gross School of the Arts at Rutgers University was established in the 1970s after the numerous visual and performing arts programs at the university were unified and given a new name.
Despite this, the visual art tradition of the university dates back much further. Allan Kaprow started teaching at this venerable state university in the early 1950s. It was at this institution that he was one of the founding members of the Fluxus group, along with other faculty members such as Robert Watts, Geoffrey Hendricks, and Roy Lichtenstein; artists George Brecht and George Segal; and undergraduate students Lucas Samaras and Robert Whitman.
The exceptional standard of the program is maintained in the present day by individuals such as Kara Walker, who is presently serving in the role of Endowed Chair, and by alumni such as Joan Snyder, Clifford Owens, and Pope L.
In addition to the exhibition that takes place in New Jersey each year, students have the opportunity to participate in a display that is held in New York City each year as well (plus the fact that the galleries of Manhattan are less than an hour away via the lovely NJ Transit).
3. Bard College
Bard MFA's program concentrates on critiques, disciplinary caucuses, presentations, and seminars.
It is believed that this institution was the first to offer a Master of Fine Arts degree with a low residency requirement.
As part of the program, students attend eight-week summer sessions together, which are separated by periods of independent study and take less than three years to complete in their entirety.
Because of the accommodating schedule, eminent artists such as Adam Pendleton, Beatriz Santiago Muoz, and Emily Jacir are able to contribute their time as professors with relative ease.
Both Sadie Benning and Paul Chan are members of what is known as the "Bard Mafia," which is the slang name for the influential alumni network of their alma mater.
Bard continues to enrich its larger program, and this year it appointed Lauren Cornell, a former curator at the New Museum, to serve as the director of its Curatorial Studies graduate program as well as the chief curator of its Hessel Museum of Art. As a result, it is likely that you will run into other art world heavy hitters on campus.
4. Maryland Institute College of Art
MICA is the oldest among the most prestigious art schools in the US. It was established in 1826. This is not an easy accomplishment considering that the school has been destroyed by fire not once, but twice since then: the first time was on February 7, 1835, and the second time was during the Great Baltimore Fire of 1904, which also occurred on February 7th.
The Maryland Institute College of Art (MICA) is one of the leading producers of Fulbright Fellows in the United States among specialty schools.
The institution's alumni include notable artists such as Jeff Koons, Elaine Hamilton, Lesley Dill, and Broad City's Abbi Jacobson.
Community Arts, which focuses on art practice as a means of civic empowerment, community organizing and development, activism, education, and more, is one of the areas of study offered at the school. Other areas of study include filmmaking, graphic design, and a summer program with a low residency requirement for studio art.
5. Virginia Commonwealth University
VCU's strong Sculpture and Extended Media program, which is presently directed by Matt King is one of its greatest assets.
Its foundry and metal fabrication shop are state-of-the-art, which is perfect if you're looking to work with stone, metals, or other heavy-duty industrial materials.
The institution takes great satisfaction in its practice of inviting renowned professionals to its campus in the capacity of visiting academics or visiting artists.
Notable alumni who have participated in these programs in the past include Matthew Day Jackson, Spencer Finch, and Fawn Krieger.
6. Cranbrook Academy of Art
The Cranbrook Academy of Art, which was not officially established as a school of art and design until the year 1932, was once referred to be the "cradle of American modernism."
Its campus, which is tucked away in a wealthy suburb of Detroit, is like The Fountainhead brought to life. Its buildings are designed in the Arts and Crafts and Art Deco styles, and they are listed on the National Register of Historic Places.
The institution is one of a kind because it only grants degrees at the postgraduate level; in addition, all students are required to enroll full-time, and the minimum number of credit hours needed to graduate is sixty.
Students are able to construct a schedule that is totally suited to their own interests under the guidance of instructors such as Liz Cohen, Ian McDonald, and Beverly Fishman because the curriculum is self-directed learning and there are no required sessions.
Notable individuals who have graduated from this institution include Donald Lipski, Nick Cave, Charles and Ray Eames, and others.
7. California Institute of the Arts
In 1961, Walt Disney established this institution in Tinsel Town by fusing together the Chouinard Art Institute and the Los Angeles Conservatory of Music to create the first higher-education facility that merged the study of visual arts and performing arts.
Richard Wagner's concept of the Gesamtkunstwerk, which translates to "whole artwork" and dates back to the 19th century, served as the inspiration for his multidisciplinary approach at CalArts.
In the 1970s, when it hired faculty members like Michael Asher, John Baldessari, Judy Chicago, and Allan Kaprow, the school was able to reach its full potential. Baldessari is credited with establishing the "post-studio art" course, the critiques for which are rumored to have lasted for at least ten hours each.
Since that time, the educational program at this institution has been kept (to our great relief) at a level of difficulty that is less strenuous than before while still maintaining its reputation for intellectual excellence.
Ross Bleckner, Mark Bradford, Mike Kelley, Eric Fischl, and Laura Owens are just a few of the artists who have received their degrees from this institution.
8. Hunter College, City University of New York
Because it is a state university, Hunter is an excellent value for the money. Students pay only half the tuition of most other MFA programs in the city despite benefiting from all of the cultural advantages of attending school in the heart of Manhattan.
In addition, the typical graduate student at Hunter College takes between six and nine credit hours per semester, with the ultimate objective of completing the program in fewer than three years.
The majority of students graduate with very little to no student debt, which is exceptional in the loan-heavy education environment of today. This is because the course structure enables many students to continue working part-time while pursuing their degree.
Although Hunter is known for its affordable tuition, the quality of its academic programs has not been compromised, and the institution today counts among its teaching staff such notable names as Andrea Blum, Constance DeJong, Carrie Moyer, and Nari Ward.
9. Massachusetts Institute of Technology
The Program in Art, Culture, and Technology (ACT) at MIT is the most recent addition to our list. It was established in 2009. It is the result of a merger between the school's Visual Arts Program and the Center for Advanced Visual Studies, the latter of which was established in 1967 by László Moholy-collaborator Nagy's Gyorgy Kepes and produced many successful interdisciplinary artists, such as Jill Magid and Michael Rakowitz.
ACT is not an art school in the classic sense, according to director Gediminas Urbonas; yet, the borders between visual culture, research, and other subjects are obviously continually declining.
Only six students are accepted into the ACT graduate program each year. The program's emphasis is on artistic practices that integrate visual study and experimentation, and it provides artists with the opportunity to collaborate with other MIT programs and labs.
Although there are only a few members, the faculty includes the legendary Joan Jonas, who is now a professor emeritus.
10. School of the Art Institute of Chicago
Recently, it was stated that SAIC has one of the highest price tags of any private school in the country after deducting the typical amount of government and institutional grants that are awarded each year.
Despite this, the educational establishment is frequently ranked among the top three most prestigious art schools in the United States.
This is mostly attributable to the all-star staff, which includes renowned artists such as Michelle Grabner, Nick Cave, and Eduardo Kac.
The School of the Art Institute of Chicago (SAIC) has always been a museum school, which means that students have ample access to the prestigious collection of the Art Institute of Chicago.
In fact, artist studios and work facilities are located both within the institute and directly across the street from one another.
11. Rhode Island School of Design
Because the curriculum at RISD is known for being heavily focused on technical skills, it is an excellent choice for students who would rather spend their time getting their hands dirty in the studio than reading about critical theory.
Classes are typically quite small, with a student-to-teacher ratio of 10 to one, which ensures that you will have ample opportunity to interact with both your classmates and your instructors.
Painting, sculpting, and photography are only some of the subjects taught in the programs, along with glass and furniture design.
Approximately ninety percent of RISD graduates are employed within three years of graduation, and more than sixty percent of those graduates find work that is directly connected to their area of study.
Former students include names like Andrea Zittel, Kara Walker, Jenny Holzer, and Ryan Trecartin.
12. University of California, Los Angeles
According to the literature provided by the institution, this distinctive field of study challenges preconceived notions of the role of art in culture and its relationship to a specific form or medium.
The school is best known for its highly competitive "New Genres" program, which encompasses installation, video, film, audio, performance, and various digital mediums.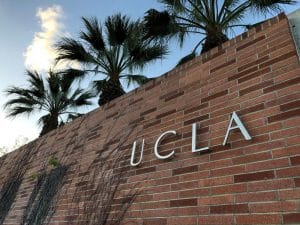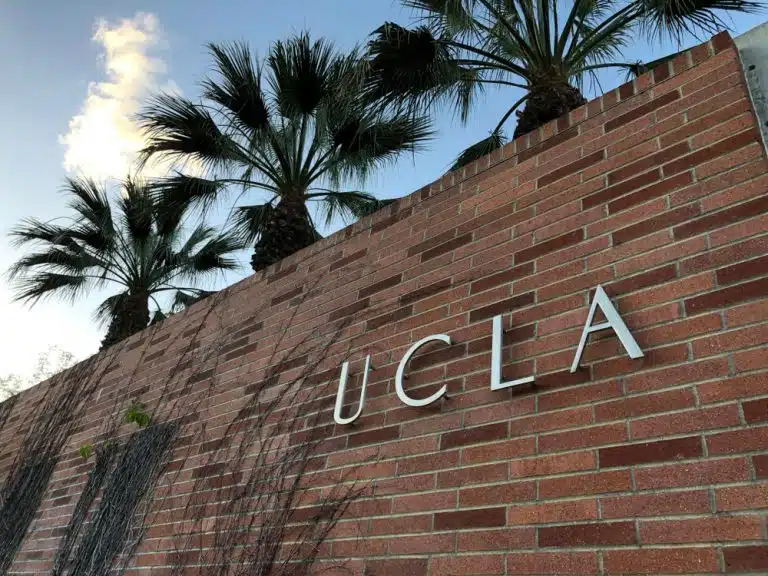 Overall, UCLA provides an education of an Ivy League standard at the cost of a state university. Students do their work under the sage tutelage of top faculty members such as Catherine Opie, Barbara Kruger, and Andrea Fraser. Notable graduates of the program include John Divola and Elliott Hundley.
13. Columbia University
As is the case with the majority of Ivies, the fact that Columbia is a selective college only adds to its allure.
The roughly two percent of applicants who are accepted into the program not only have the opportunity to take advantage of the numerous art-related amenities that Manhattan has to offer, but they also have the opportunity to participate in rigorous academics taught by notable figures such as Sanford Biggers, Sarah Sze, and Rirkrit Tiravanija.
Although in order to apply, you are required to select a field of study (painting, printmaking, sculpture, photography, or new genres), there is a significant amount of latitude for cross-disciplinary exploration when it comes time to choose your classes.
MFA degrees from Columbia University are held in common by Derrick Adams, David Altmejd, Dineo Seshee Bopape, and Natalie Frank.
14. Portland State University
PSU has a typical master of fine arts programs that are studio-based, but what sets it distinct is its one-of-a-kind is the Art and Social Practice focus. This specialization was established by socially oriented artist Harrell Fletcher ten years ago.
"Social practice" is a term that is now common parlance, and he notes that there is a certain degree of integration taking place with studio-based practices.
Even in more traditional MFA programs, more and more artists are incorporating elements of participation, collaboration, performance, and site-specificity into their work. Individual research, collaborative projects, and hands-on experience are all components of the flexible residency program that lasts three years.
Even though it is a relatively tiny school (it only accepts a few students each year), it has hosted some of the most prominent artists now working in this rapidly growing sector as teachers. These artists include Jen Delos Reyes, Shannon Jackson, Pablo Helguera, and Tania Bruguera.
15. Savannah College of Art and Design
The Savannah College of Art and Design (SCAD) was established in 1978 with one building and fewer than eighty students. It is located in the historic district of Savannah, Georgia. Since that time, it has experienced rapid expansion, and it is now a sprawling behemoth with satellite campuses located in Atlanta, Hong Kong, and Lacoste, France.
Students have had the opportunity to hear from art critics such as Jerry Saltz and artists such as Xu Bing and Jack Whitten during the school's annual deFINE Art Festival, which is another perk of attending the institution. The festival brings a program of lectures and exhibitions to the local community.
In addition, the programs in animation and graphic design at SCAD are highly regarded, and the school has a more business-oriented perspective than the others on our list. It has also always been proud of the fact that it is digitally driven.
According to co-founder Paula Wallace, SCAD was the first school to receive shipments of Commodore's Amiga computers in the 1980s. This accomplishment has been a source of pride for the college throughout its history.
Alumni include the painter José Parlá, the special effects artist Mir Zafar Ali, who won an Academy Award for his work, and M. Alice LeGrow, the cartoonist behind the popular new gothic graphic novel series, Bizenghast.
How to choose the best art school for you?
Provided with this list of the most prestigious art schools, it is quite difficult to choose. When there are so many excellent possibilities available, it can be challenging to select the ideal art school to attend. So, how do you choose the best art school for you?
Location is the first thing you need to take into consideration. Would you ever think about attending college in another state or perhaps another country? Or would you rather be in the neighborhood where you live? You will then be able to determine which of the schools located in the area of your choice are most appealing to you.
Moreover, one of the characteristics that set many of these universities and colleges apart from others is the extent to which they specialize their coursework. At the Rhode Island School of Design, for instance, all first-year students are required to complete a foundational curriculum before they are allowed to specialize in one of the various artistic fields during their sophomore year. However, not all programs are structured in this manner; for example, some art schools require that you choose a concentration before beginning the actual study process. Be sure to pay close attention to the format of your degree so that you can determine whether or not it will help you achieve the objectives you have set for yourself.
It is also very important to think about whether or not the various schools offer the kinds of opportunities and facilities that you are looking for.
The most important thing to remember is that you shouldn't base your decision solely on first impressions; rather, you should do extensive research into what each school has to offer before selecting one.
What do you hope to accomplish with the training you've received in the arts? Think about the possible connections you'll make with the teaching staff as well as the artistic community in the area.  In the long run, this kind of networking could prove to be of great assistance.
You'll have an incredible time in college if you select a school from this list that not only strongly appeals to your interests but also provides the specific types of programs you're looking for.
Regardless of where you choose to enroll, AdmissionSight can assist you with all the tedious work of a college application. Contact us now and book your initial consultation.