The Top Chemical Engineering Schools in the World
Why Chemical Engineering?
Why should someone study chemical engineering? Chemical engineers are at the cutting edge of new science and technology. They design, build, and run processes that make the products we all need. People who study at the top chemical engineering schools often work to solve some of the most important problems in the world.
Chemical engineering is all about making useful things out of raw materials. Chemical engineers use their technical knowledge and creativity to make the food and drinks we eat and drink, the energy we use, and the medicines we take. Our graduates ensure that these products are made safely while also managing resources and taking care of the environment.
Chemical engineering uses many different skills and types of knowledge. Employers want chemical engineers because they are good at solving problems and doing math. This is one reason chemical engineers are at the top of the list of all the major engineering jobs.
But then, what is the difference between Chemistry and Chemical Engineering? Chemical Engineering is not the same as Chemistry at all. Even though a lot of what chemical engineers do involves chemical reactions, chemists and chemical engineers do very different things, even though they often work together.
Chemists try to find new ways to get to the products they want and study how reactions work. The job of a chemical engineer is to take this information and use it to design processes that are not only profitable but also have less of an effect on the environment.
What careers can chemical engineers make?
Chemical technician
A chemical technician works with other scientists and experts in a lab to set up, run, watch over, and analyze chemical experiments and materials. They take care of the lab equipment and fix problems as they come up. They may also help with the analysis and presentation of results. Most of the time, these technician jobs are in chemical labs, where they may work closely with senior scientists or engineers.
Manufacturing production technician
Manufacturing production technicians work in chemical plants to keep an eye on, fix, and maintain the machines used in manufacturing and processing. Their jobs require them to work directly with machines, install and set up equipment, and follow the rules about health and safety. Manufacturing production technicians also check the quality of materials and finished goods.
Chemical plant operator
Those who graduate from the top chemical engineering schools can also consider becoming a chemical plant operators. They are in charge of the things that go on in factories that make things like soap, fertilizer, paint, and pesticides.
They are often in charge of teams of workers and make sure that the plant's safety and quality standards are met. Operators of chemical plants may be responsible for keeping an eye on the plant's equipment, teaching and overseeing employees, testing and adjusting equipment or products, talking to other plant workers, and making sure that the plant's processes work as well as possible.
Food engineer
Food engineers help make food, process it, store it, and get it to people who need it. A food engineer can use their knowledge of chemistry to judge the quality of food, how long it can be kept, and if it has been changed.
They may also focus on making equipment and production lines that make food processing more efficient, improving the taste or texture of food products, and keeping an eye on how they are packaged and how well they are made. Food engineers can also design equipment, work with other scientists and engineers, and study new ways to improve things.
Analytical chemist
Analytical chemists often work in the environmental field and study how substances can be separated, identified, and measured. They might test and look at wet chemicals, metals, and organic chemicals. They may also use special tools and equipment, analyze data, share results with other scientists, work with other engineers, store samples, and do quantitative analysis.
Pharmaceutical manufacturer
Pharmaceutical companies do research, develop, and make medicines and other medical products. They might focus on using bacteria, plant, or animal cells to study diseases and how drugs work. They might also work with other pharmaceutical scientists to make things like insulin. Pharmaceutical companies also test how drugs work, develop new technologies or medicines, and ensure that safety and health rules are followed.
Petroleum engineer
Petroleum engineers study, design, and make processes for oil drilling and gas fields. They often look at hydrocarbons and figure out how to get the most oil and gas. Petroleum engineers can develop new ways to drill, look for ways to protect the environment, and work with other engineers and scientists in the field. They also keep an eye on well sites and operations, talk to contractors, and keep up with or fix equipment.
Chemical engineer
Becoming a chemical engineer is an obvious job that a graduate from the top chemical engineering schools can work at. They use and make chemicals to make different products from raw materials. They look for new materials or ways of doing things that can be used in different industries and make tools to handle chemicals.
Chemical engineers may work closely with other engineers and technicians, test products, ensure procedures meet safety standards, and manage other workers in chemical plants, offices, or warehouses.
Nuclear engineer
Nuclear engineers study and create ways to use nuclear energy or radiation in business, medicine, or pharmaceutical industries. This could mean working to improve nuclear medicine or using nuclear power in factories. Nuclear engineers look at how materials in nuclear facilities interact, look at the chemical makeup of source materials, and do experiments with nuclear materials. They may also monitor how nuclear facilities work and make or design equipment.
Environmental engineer
One of the careers chemical engineering graduates can work on is being an environmental engineer. They work to protect people from pollution and other things that hurt the environment. They try to find the best ways to get rid of trash and recycle it, find out what causes damage to the environment, and put steps in place to protect water and air. Environmental engineers might also enforce rules about the environment and work with other scientists and experts.
The world's best chemical engineering schools
Massachusetts Institute of Technology, United States
Degrees Offered: Bachelor's, Ph.D.
MIT is one of the world's best chemical engineering schools. It is proud that Intel, Dow Chemical, and Union Carbide are run by CEOs who graduated from the school. This shows that MIT trains scientists to be engineers and entrepreneurs who can lead on a national and international level. Because of this, people from around the world apply to MIT in the hopes of getting into the well-known school.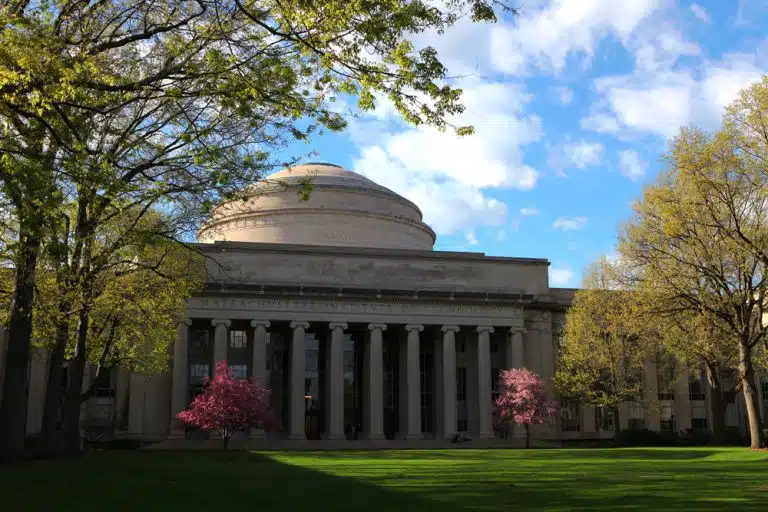 But a 7% acceptance rate can be scary for most people who want to get in. With a top reputation, students are expected to meet top standards. So, they only take the best of the best, who have a good chance of becoming leaders in their fields.
Stanford University, United States
Degrees offered: Bachelor's, Master's, Ph.D.
Stanford has been consistently one of the top chemical engineering schools worldwide for a good reason. They have gotten into the top 10% of their classes, especially Science and Engineering. This university ensures that they only admit the best Chemical Engineering students because they know how important it is to make the world "healthier, cleaner, and more efficient."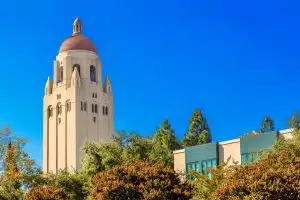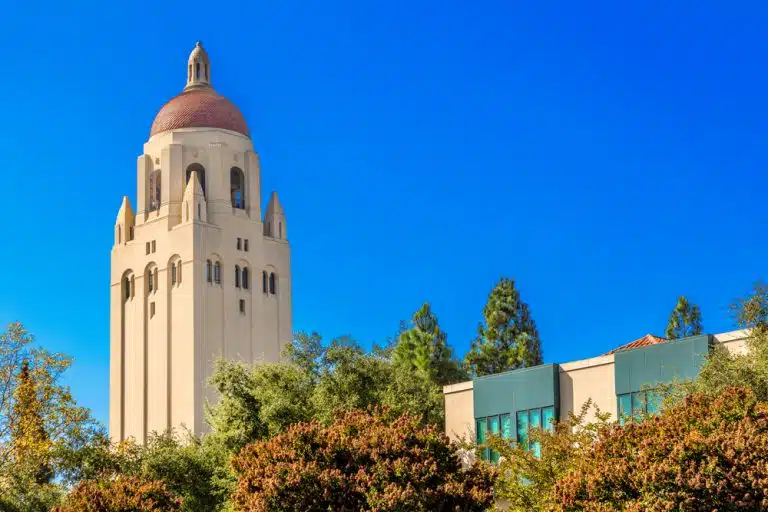 When it comes to Chemical Engineering, this university's goal is to solve modern problems using various academic fields. Students at this top chemical engineering school are expected to contribute to the world in a way that advances medicine or chemical changes. Students at this school learn new things in a challenging setting, which is one reason the students and the environment are so good.
National University of Singapore, Singapore
Degrees offered: Bachelor's, Ph.D.
The chemical engineering department at the National University of Singapore is one of the top 10 in the world. It cares a lot more about making or using chemicals in the safest way possible for the environment. Also, they have a page in their research section devoted to environmental sustainability, especially as it concerns chemical engineering.
This university has an interesting program called "Build Your Own Degree," which lets you choose your electives. This way, students can choose their path and advance their specialization without following a strict program flow from the university. Overall, flexibility and unrestricted academic growth can be very important for students, making this a great choice for independent applicants worldwide.
University of California Berkeley, United States
Degrees offered: Bachelor's, Master's, Ph.D.
Not only is UC Berkeley one of the top chemical engineering schools in the world, but it also has one of the best scholarship programs on this list. They have been ranked as one of the best places to learn. Some people's lives can be changed by the chance of getting a scholarship. UC Berkeley knows this and has started programs to help low-income students learn and grow.
But the 16% acceptance rate can be a lot of work for some people, even though it makes sense that a place that gives good financial help would only take the best people. This works, as 29 of their former students have won Nobel Prizes. Twelve are from the chemistry department, where Francis H. Arnold won the most recent one.
University of Cambridge, United Kingdom
Degrees offered: Bachelor's, Master's, Ph.D.
Most Cambridge students think the school's wide range of courses is good. Some post-graduates even leave the field to work in the food industry or as consultants in finance and management. This shows that the university is flexible enough to let people take their paths, even after choosing a specific field of study.
Cambridge has about 500 clubs and societies where students can freely express their creativity and talents, allowing them to grow as Chemical Engineers and as people with many different skills and interests. This gives students more freedom and individuality.
Nanyang Technological University, Singapore
Degrees offered: Bachelor's, Ph.D.
Nanyang Technological University uses new and modern discoveries to help solve problems in the world today. This might be why NTU is one of the top chemical engineering schools in the world. Since the problems they're trying to solve are very important, they promise to share their findings and successes with the public as soon as possible, in line with their research goals.
Also, most teachers and students are from Singapore, so students have a good chance to learn about the country's culture as a whole. Some of their teachers are well-known across the country, and the government recognizes the school as one of the best chemical engineering schools in the country. This makes sure that their curriculum is of high quality.
ETH Zurich, Switzerland
Degrees offered: Bachelor's, Master's, Ph.D.
ETH is a school that works on problems like COVID-19 and the environmental problems that the Earth is facing now. Also, they have chemistry workshops for kids, which shows how they feel about learning from a young age and how important the next generation is in building the world of tomorrow.
With only 27% of applicants getting in, this school is still competitive. Only students with great grades and a lot of potential get in. It's only fair since it has moved up in the rankings and is now the second-best university in Europe. This shows how far they've come and how much their ideas about education have changed. With that kind of reputation, you can be sure that ETH Zurich has a great curriculum, making it one of the best schools for chemical engineering.
Now that you know more about the top chemical engineering schools, you will need guidance to ensure you get into the chemical engineering school you want to attend. At AdmissionSight, you will be guided through this process as needed. You can get all the right information and guidance from experts at AdmissionSight. Start your journey today with an initial consultation.