The University of Michigan vs Cornell: A Comprehensive Comparison
If you're considering your options for higher education, you may be weighing the benefits and drawbacks of attending the University of Michigan or Cornell. Both are renowned universities with an impressive reputation, but they are also quite different in many ways. In this comprehensive comparison, we will take an in-depth look at the key differences between University of Michigan vs Cornell to help you make an informed decision.
Location and Campus Size: How the Universities Differ Geographically
The University of Michigan is located in Ann Arbor, Michigan, while Cornell is located in Ithaca, New York. Ann Arbor is a mid-sized city that offers a charming downtown, plenty of shopping and dining options, and a vibrant college town atmosphere. Cornell, on the other hand, is nestled within the Finger Lakes region of Upstate New York, with a picturesque campus overlooking Cayuga Lake. The town of Ithaca is small but offers a lively arts and music scene, as well as several outdoor recreational opportunities. In terms of campus size, Michigan's campus is larger, sprawling across 780 acres, while Cornell's campus spans 745 acres.
Despite their differences in location and campus size, both universities offer unique opportunities for students. The University of Michigan is known for its strong programs in engineering, business, and medicine, as well as its highly ranked sports teams. Cornell, on the other hand, is renowned for its programs in agriculture, hospitality, and veterinary medicine, and is the only Ivy League university with a land-grant mission.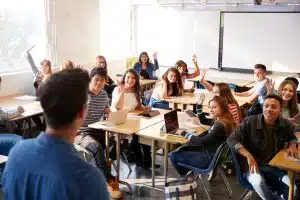 Another notable difference between the two universities is their student population. The University of Michigan has a larger undergraduate population, with over 31,000 students, while Cornell has a smaller undergraduate population of around 15,000 students. However, Cornell has a larger graduate student population, with over 8,000 students enrolled in various graduate programs.
University of Michigan vs Cornell: Admission Criteria
Both the University of Michigan and Cornell are highly selective universities that require strong academic credentials for admission. In terms of test scores, Michigan expects a minimum ACT score of 30 or SAT score of 1360, while Cornell requires a minimum ACT score of 32 or SAT score of 1450. Both schools also require strong grades, essays, and letters of recommendation. One key difference is that Michigan is a public university, meaning that in-state students have a greater chance of being admitted as opposed to out-of-state or international students. Cornell is a private university, so admission is based solely on merit.
Another important factor to consider when applying to these universities is the availability of financial aid. Both Michigan and Cornell offer need-based and merit-based scholarships, but the amount and availability of aid may differ. It is important to research and understand the financial aid options available at each school before applying.
Additionally, extracurricular activities and leadership experience can also play a role in the admissions process. Michigan and Cornell both value well-rounded students who have demonstrated leadership skills and a commitment to their community. It is important to highlight these experiences in your application and showcase how they have shaped you as a person and a potential student at the university.
Student Demographics: A Comparison of Diversity on Campus
Diversity is a crucial aspect to consider when selecting a university, and both Michigan and Cornell boast diverse student bodies. Michigan has a student population of approximately 48,000 students, with 5% international students and 18% domestic non-white students. Cornell has a smaller student body of around 23,000 students, with 14% international students and 40% domestic non-white students. Cornell also has a higher percentage of first-generation students, with 15% of its student population being the first in their family to attend college.
Despite the differences in size and demographics, both universities have made efforts to create inclusive environments for all students. Michigan has a Multicultural Center that provides resources and support for underrepresented students, as well as a Diversity, Equity, and Inclusion office that works to promote diversity and inclusion across campus. Cornell has a similar office, the Office of Academic Diversity Initiatives, which offers programs and services to support students from diverse backgrounds.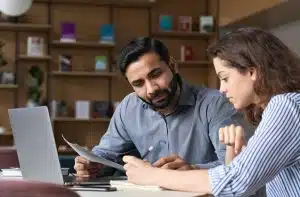 It is important to note that while these statistics provide a snapshot of the student body, diversity goes beyond just numbers. Both universities offer a range of clubs, organizations, and events that celebrate different cultures and identities, creating a vibrant and inclusive community for all students.
University of Michigan vs Cornell: Faculty and Curriculum
Both Michigan and Cornell have reputable faculty and offer a wide variety of academic programs. Michigan has 19 schools and colleges, including its top-ranked Ross School of Business and Michigan Law School. In contrast, Cornell has 14 colleges and schools, including the Ivy League's only undergraduate business program at its Johnson School of Business. Cornell is also known for its strong programs in agriculture, engineering, and hospitality management, while Michigan is known for its programs in social work and public policy.
Additionally, both universities offer a range of interdisciplinary programs that allow students to explore multiple fields of study. Michigan's Program in the Environment, for example, combines courses in natural sciences, social sciences, and humanities to provide students with a comprehensive understanding of environmental issues. Cornell's College of Arts and Sciences offers a number of interdisciplinary majors, such as Information Science, which combines computer science, communication, and psychology to prepare students for careers in technology and media.
Class Sizes and Student-Faculty Ratio: Which School Offers More Personalized Attention?
In terms of class sizes and student-teacher ratios, Cornell offers a more personalized experience. The student-faculty ratio at Cornell is 9:1, with an average class size of 27 students. Michigan has a student-faculty ratio of 12:1 and much larger class sizes averaging around 100 students. However, both universities offer opportunities for more individualized attention through smaller seminars and research opportunities.
It's important to note that while class sizes and student-faculty ratios are important factors in determining personalized attention, they are not the only ones. Other factors such as the availability of office hours, accessibility of professors, and support services for students also play a significant role. Both Cornell and Michigan have strong support systems in place for their students, including tutoring services, academic advising, and career counseling. These resources can help students receive the personalized attention they need to succeed academically and professionally.
University of Michigan vs Cornell: Campus Life
Both universities offer a vibrant campus life and many opportunities for extracurricular involvement. Michigan has over 1,000 student organizations, including Greek life, club sports, and a renowned marching band. Cornell also offers a variety of student organizations, as well as Division I sports teams and a rich performing arts scene.
However, the social scene at each university differs. Michigan is known for its lively party scene, with many students participating in weekend festivities. On the other hand, Cornell has a more relaxed social atmosphere, with students often gathering in small groups for dinners or movie nights.
Additionally, both universities have unique traditions that add to their campus culture. Michigan's annual "Hash Bash" is a celebration of marijuana legalization and draws thousands of attendees each year. Cornell's Dragon Day is a beloved tradition where students design and build a dragon sculpture, which is then paraded through campus.
Housing Options: What to Expect as a Student at Michigan or Cornell
Michigan and Cornell both offer on-campus housing options for students, with a variety of dormitories, apartments, and co-ops available. Both schools also have off-campus housing options available. Michigan offers more traditional dormitory-style housing, while Cornell offers more apartment-style housing options.
It's important to note that both schools have different housing policies and procedures. At Michigan, students are guaranteed housing for their first two years, while at Cornell, students are only guaranteed housing for their first year. Additionally, Cornell has a unique housing system called the West Campus House System, which allows students to live in themed communities with faculty members and graduate students as house advisors.
University of Michigan vs Cornell: Cost of Attendance
The cost of attending Michigan and Cornell varies depending on a student's residency status, major, and financial assistance eligibility. Michigan's estimated cost of attendance for in-state students for the 2021-2022 school year is $32,722, while out-of-state students can expect to pay $66,948. Cornell's estimated cost of attendance for the same time period is higher, with an overall cost of $78,139. However, Cornell provides generous financial aid packages, with 50% of its students receiving need-based aid.
It's important to note that the cost of attendance at both schools includes not only tuition and fees, but also room and board, books and supplies, transportation, and personal expenses. These additional costs can add up quickly and should be factored into a student's budget when considering which school to attend. Additionally, both Michigan and Cornell offer various scholarships and grants to help offset the cost of attendance for eligible students.
University of Michigan vs Cornell: Financial Aid Opportunities
Both Michigan and Cornell provide financial aid opportunities to students to help offset the cost of attendance. Michigan offers merit-based scholarships, need-based grants, and work-study opportunities. Cornell also offers need-based aid, as well as merit-based scholarships, grants, and loans.
However, there are some differences in the way Michigan and Cornell distribute their financial aid. Michigan tends to offer more need-based aid, with 70% of their financial aid budget going towards need-based grants and scholarships. In contrast, Cornell allocates a larger portion of their financial aid budget towards merit-based aid, with 60% of their aid being awarded based on academic achievement and other non-need factors.
Employment Outcomes: A Look at Career Services and Post-Graduation Success Rates
Michigan has strong career services, with a dedicated career center and robust internship and job placement programs. Around 96% of Michigan graduates are employed or attending graduate school within 6 months of graduation. Cornell is also known for its strong career opportunities, with around 92% of its graduates gaining employment or enrolling in graduate school within 6 months of graduation.
University of Michigan vs Cornell: Research Opportunities
Cornell is a reputed research institution, with ample funding opportunities and research facilities. Michigan also offers numerous research opportunities, with top-ranked research programs in areas such as engineering, public health, and social sciences.
Additionally, both Cornell and Michigan have strong partnerships with industry leaders, providing students and faculty with access to cutting-edge technology and real-world research projects. Cornell has collaborations with companies such as IBM, Microsoft, and Pfizer, while Michigan has partnerships with Ford, General Motors, and Dow Chemical. These partnerships not only enhance the research opportunities available, but also provide students with valuable networking and career opportunities.
University of Michigan vs Cornell: Athletics Programs
Both Michigan and Cornell have competitive athletics programs. Michigan is known for its football and basketball teams, while Cornell has successful teams in hockey and rowing.
However, there are other factors to consider when comparing the athletics programs of these two schools. Michigan has a larger student body and a bigger budget for sports, which allows them to offer more sports teams and better facilities. On the other hand, Cornell has a strong tradition of excellence in individual sports such as fencing and wrestling.
It's also worth noting that both schools have a strong commitment to academic excellence and student-athlete well-being. Michigan has a dedicated academic support program for its athletes, while Cornell has a unique program that allows student-athletes to take a semester off from competition to focus on academics or other interests.
Alumni Networks: The Power of Networking After Graduation
Both Michigan and Cornell have strong alumni networks, which can provide opportunities for networking and career advancement. Michigan has one of the largest alumni networks in the world, with over 585,000 alumni. Cornell also has a large and active alumni network, with over 250,000 alumni living across the globe.
These alumni networks offer a variety of resources and benefits to their members. For example, they often host networking events, career fairs, and mentorship programs. Alumni can also access job boards and career services through their alma mater's alumni association. Additionally, alumni networks can provide a sense of community and connection to fellow graduates, no matter where they are in the world.
Furthermore, alumni networks can be a valuable resource for current students. Many alumni are willing to offer advice and guidance to students who are just starting out in their careers. They may also be able to provide internship or job opportunities, or connect students with other professionals in their field of interest. By building relationships with alumni, students can gain valuable insights and connections that can help them succeed in their chosen career paths.
Conclusion: Which University is the Best Fit for You?
Ultimately, the decision of which university to attend depends on your personal goals, preferences, and academic interests. Both the University of Michigan and Cornell are highly respected universities, which offer unique academic programs, diverse student bodies, and ample opportunities for extracurricular involvement and career advancement. Consider the factors outlined above when making your decision, and be sure to visit both campuses to get a feel for which university best aligns with your vision for the future.
It is also important to consider the location of the university and the surrounding community. Ann Arbor, where the University of Michigan is located, is a vibrant college town with a bustling downtown area and plenty of cultural events. On the other hand, Ithaca, where Cornell is located, is a small city nestled in the Finger Lakes region of New York, known for its natural beauty and outdoor recreation opportunities.
Additionally, it may be helpful to research the resources and support services available to students at each university. This could include academic advising, career services, mental health resources, and student organizations. By taking the time to thoroughly evaluate all aspects of each university, you can make an informed decision that will set you up for success in your academic and personal life.
If you're set on getting into a world-class college but aren't sure how to make it happen, we can help! AdmissionSight is a leading college entrance expert with over a decade of experience helping students just like you get into the schools of their dreams.
At AdmissionSight, we focus on offering a wide range of services, all aimed at helping students perfect their applications to catch the attention of admissions officers. Contact us today to schedule a free consultation and learn more about what we offer.