The Vanderbilt Biology Program
The Vanderbilt Biology Program has a rich history rooted in the university's founding in 1873 when the Department of Biology was one of the original departments established. The program's growth and development over the years mirror the broad trends in biological sciences and the particular strengths of the faculty that have been part of Vanderbilt's illustrious journey.
Originally focusing on taxonomy and morphology, the curriculum evolved to integrate cellular and molecular biology, biochemistry, genetics, and ecology, reflecting the shift in the biological sciences toward understanding life processes at a molecular level and the complex interactions between organisms and their environment.
The Biology Program is renowned for its prestige and quality of education. Its strong commitment to groundbreaking research and comprehensive education has earned it a place among the top-ranked biology programs in the nation. The program has been consistently recognized for its innovative research, rigorous academic curriculum, and dedicated faculty.
According to the U.S. News & World Report, Vanderbilt University ranks among the top 15 national universities, reflecting the excellence of its diverse academic programs, including biology. The faculty's active involvement in cutting-edge research adds substantial depth to the program's academic prestige, underlining its commitment to fostering a robust scientific understanding in its students. The high regard for the Biology Program extends beyond national borders and is also recognized in various international rankings.
Vanderbilt Undergraduate Program
Major in Biological Sciences
The undergraduate Major in Biological Sciences at Vanderbilt University is structured to provide a comprehensive understanding of the core principles of biology while also offering flexibility to explore specialized areas of interest. This Vanderbilt Undergraduate Program starts with foundational coursework in biological sciences, which includes introductory classes in biology, genetics, evolution, and ecology, as well as core classes in chemistry, physics, and mathematics.
This solid base equips students with the broad knowledge and fundamental skills required to delve into more specialized and advanced biological topics. The curriculum then transitions into upper-level electives, where students can specialize in various areas of biology, such as molecular biology, cellular biology, genetics, ecology, and evolutionary biology.
These upper-level courses often involve laboratory or fieldwork components, giving students hands-on experience and training in modern biological techniques. The major also requires students to engage in research through independent study or by participating in a faculty member's research project.
This ensures that Vanderbilt Biology students gain practical experience in the scientific process and the application of biological concepts to real-world problems. The wide range of specializations allows students to tailor their education to their interests and career aspirations, whether they aim for graduate school, medical school, or immediate employment in a biology-related field.
Minor in Biological Sciences
The Minor in Biological Sciences at Vanderbilt University is designed for students majoring in another field who wish to gain a strong foundational understanding of biology. It provides an excellent opportunity for students to broaden their knowledge base, cultivate critical thinking skills, and develop an appreciation for the life sciences.
The minor program requires fewer courses than the major but ensures students engage with fundamental biological concepts. The program's structure typically includes introductory biology coursework and a selection of more advanced biology courses. These upper-level classes offer a range of topics, enabling students to explore areas that align with their interests or complement their major field of study.
These could include molecular and cellular biology, genetics, physiology, or ecology. By completing the Minor in Biological Sciences, students can enhance their academic portfolio and open up interdisciplinary career opportunities in environmental law, bioinformatics, public health, or science writing.
Opportunities for Undergraduate Research
Undergraduate research is a key component of the Vanderbilt Biology program, allowing students to engage in authentic scientific investigation alongside experienced faculty. The university strongly encourages undergraduates to participate in research, recognizing it as a pivotal part of a comprehensive education in biological sciences.
Opportunities abound in various fields, including molecular biology, ecology, genetics, and neurobiology. Students often assist in ongoing projects in faculty laboratories, getting hands-on experience with cutting-edge research techniques and equipment. These experiences help to develop essential skills such as problem-solving, data analysis, and scientific communication.
Moreover, undergraduates can design and execute their projects under faculty supervision, fostering independence, creativity, and critical thinking. Some students also have the opportunity to present their findings at scientific conferences or contribute to peer-reviewed publications, enhancing their academic profile for postgraduate studies or future employment.
Internship and Co-op Opportunities
Vanderbilt University's Biology Program provides a wide range of internship and co-op opportunities to undergraduate students, both locally and nationally, to facilitate experiential learning and professional development. These internships allow students to gain hands-on experience in real-world environments, broaden their perspectives on potential career paths, and build professional networks.
Opportunities can be found in various settings, including research laboratories, pharmaceutical companies, healthcare institutions, environmental conservation agencies, and biotechnology firms. The university's location in Nashville provides access to a thriving biomedical and healthcare sector, offering rich internship possibilities.
Co-op programs, where students alternate periods of academic study with periods of full-time employment, offer an immersive work experience that can deepen their understanding of the field and enhance job prospects post-graduation.
Vanderbilt's Career Center supports students seeking internships and co-ops, offering resources for job searches, resume preparation, and interview skills. These experiential learning opportunities are crucial in preparing students for future careers in biological sciences and related fields.
Study Abroad Programs
Vanderbilt University encourages its Vanderbilt Biology students to take advantage of various study abroad opportunities, believing that international experiences can broaden academic perspectives and personal growth. The study abroad programs allow students to explore biology in different cultural and environmental contexts, enriching their understanding of global scientific issues.
These programs can range from a semester or year-long exchange at a partner university to shorter summer or winter programs focusing on specific areas of biology. For example, students could participate in tropical ecology studies in Costa Rica, marine biology research in Australia, or biomedical studies in Europe.
Students are exposed to unique ecosystems, diverse research methodologies, and varied healthcare systems in these settings, providing a rich, holistic learning experience. Through these experiences, students deepen their biological knowledge and develop valuable intercultural skills, adaptability, and a global perspective – assets highly valued in today's interconnected world.
Vanderbilt Graduate Program
Masters in Biological Sciences
The Masters in Biological Sciences at Vanderbilt University is a rigorous program designed to provide students with advanced biological sciences knowledge and develop their research skills. The program structure typically involves a combination of advanced coursework, laboratory rotations, and a research thesis.
The coursework provides in-depth knowledge in specialized areas of biology and is tailored based on the student's interests and career goals. Required courses often include advanced topics in molecular biology, genetics, ecology, and evolution. The program also typically includes seminars, workshops, and classes to develop professional skills such as scientific writing, data analysis, and presentation skills.
A significant component of this Vanderbilt Graduate Program involves conducting original research under the supervision of a faculty member. Students can engage in cutting-edge research across various biological disciplines, from cellular and molecular biology to ecology and evolutionary biology.
This culminates in the preparation and defense of a master's thesis, an endeavor that hones students' abilities to independently conduct and communicate scientific research. Through these research opportunities, students contribute to the biology field and gain the skills and experience necessary for successful careers in research, industry, education, or further academic pursuits.
Ph.D. in Biological Sciences
The Ph.D. program in Biological Sciences at Vanderbilt University is an intensive, research-driven program that aims to produce skilled and innovative researchers in biology. The program's structure combines advanced coursework, comprehensive examinations, research rotations, and an independent dissertation project.
The coursework is designed to provide in-depth knowledge in specialized areas of biology and is typically completed in the first two years of the Vanderbilt Biology program. The course requirements vary based on the student's specialization but generally include advanced topics in molecular biology, genetics, cell biology, evolution, and ecology, among others.
The program also includes seminars and workshops to develop skills in grant writing, teaching, data analysis, and scientific communication. An essential part of the program is the extensive research component. Students undertake research rotations in their early years to explore different labs and research areas and ultimately choose a faculty mentor under whose guidance they will conduct their dissertation research.
The Ph.D. program provides numerous research opportunities in cutting-edge fields of biology, spanning molecular and cellular biology, genetics, neurobiology, ecology, and more. The program culminates in the defense of a doctoral dissertation, demonstrating the student's ability to conduct independent, original research that contributes significantly to the field of biology. This rigorous program prepares students for leadership roles in academic, industry, or government research settings.
Fellowship and Assistantship Opportunities
Vanderbilt University's Biology Program offers graduate students numerous fellowship and assistantship opportunities, aiming to support their academic progress and enhance their professional development. Fellowships, often funded through university endowments or external grants, provide financial support to students through tuition coverage, stipends, and sometimes research funds.
These are typically merit-based and are awarded to students who demonstrate exceptional academic potential or have significantly contributed to their field of study. On the other hand, assistantships are work-based opportunities where students take on roles such as research assistants or teaching assistants.
Research assistantships allow students to work on a specific research project under a faculty member, often related to their thesis or dissertation work. Teaching assistantships involve assisting in delivering undergraduate courses through activities such as leading discussion sections, grading assignments, or supervising laboratories.
These assistantships provide financial support in the form of stipends and tuition waivers, valuable professional experience, and the opportunity to develop teaching and research skills. Such opportunities can significantly enhance students' graduate experience and set them up for future success in their chosen careers.
Vanderbilt Research Facilities and Laboratories
Overview of lab facilities
Vanderbilt Biology Program boasts state-of-the-art laboratory facilities designed to support advanced teaching and research in various areas of biological science. Vanderbilt Research Facilities are equipped with the latest technologies and instrumentation, allowing students and faculty to conduct cutting-edge research. Labs are designed to cater to various sub-disciplines within biology, including molecular and cellular biology, genetics, microbiology, ecology, and more.
Some labs are equipped with specific research techniques such as DNA sequencing, microscopy, flow cytometry, and electrophysiology. The university also maintains growth chambers and greenhouses for plant research, animal facilities for research involving model organisms, and field research facilities for ecological studies.
In addition to individual research labs, shared core facilities provide resources and technical expertise in areas such as genomics, proteomics, and bioinformatics. These facilities provide a dynamic environment for scientific exploration and offer students practical training in modern laboratory techniques and research methodologies.
Unique or standout resources
Vanderbilt University's Biology Program offers several standout resources that distinguish it from other programs. A notable resource is the Vanderbilt Institute for Integrative Biosystems Research and Education (VIIBRE), which fosters interdisciplinary research in biosystems and promotes the integration of research and education.
The VIIBRE facility provides advanced technologies for systems biology research, such as microfabrication and imaging systems, fostering innovative and integrative research. Another unique resource is the Vanderbilt Center for Environmental and Systems Biochemistry, which uses stable isotope research techniques to study biochemical processes in organisms and ecosystems.
Vanderbilt also boasts unique field research facilities, including the 200-acre Vanderbilt Dyer Observatory, which provides opportunities for research and outreach in astronomy and space science, and the Cumberland Field Station. This 700-acre facility enables ecological research and educational programs.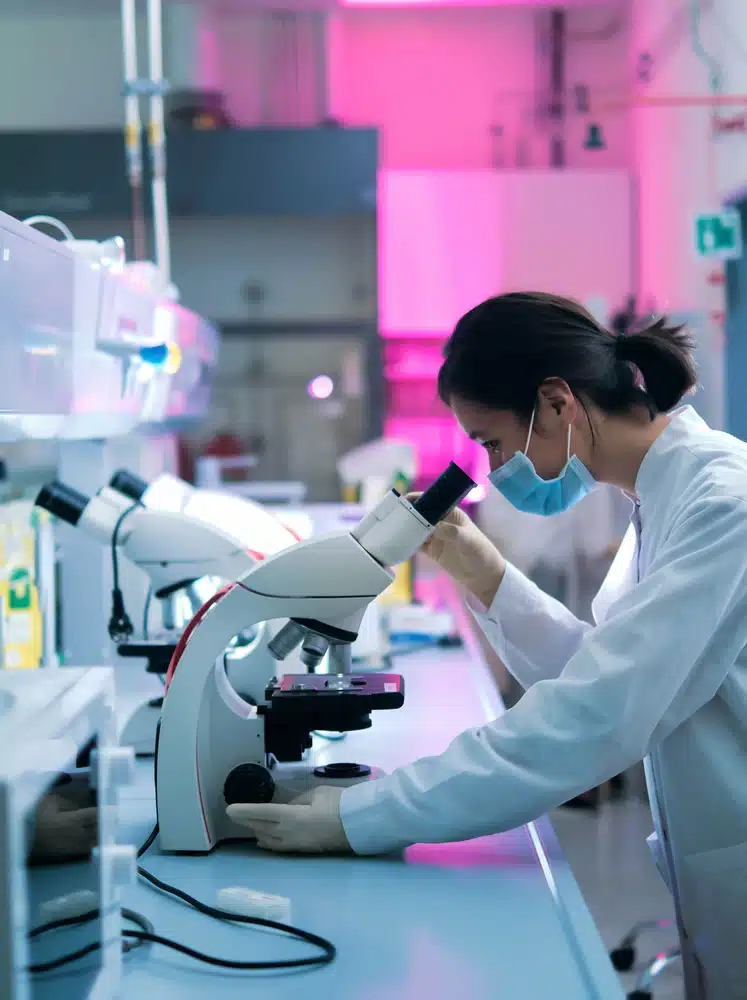 Furthermore, the Jean and Alexander Heard Library, one of the top research libraries in the nation, provides access to vast collections of journals, databases, and books. Also, the state-of-the-art core facilities offer services and expertise in genomics, proteomics, and imaging. These resources contribute to a vibrant and supportive academic environment, facilitating cutting-edge research and top-tier education in biological sciences.
Opportunities for student involvement
Vanderbilt Biology Program provides an array of opportunities for student involvement, fostering a sense of community and enhancing students' educational experience. There are numerous biology-related student organizations, including the Vanderbilt Biological Sciences Graduate Student Association, which organizes graduate students' academic, professional development, and social activities.
Undergraduate students can participate in clubs such as the Vanderbilt Biology Society, which hosts talks, study sessions, and outreach activities. Students can also get involved in outreach programs that promote science education in the local community, such as mentoring high school students or participating in public science events. Additionally, there are opportunities for students to take on leadership roles in organizing seminars and symposiums within the department.
These activities allow students to engage with their peers and faculty outside the classroom and help them develop important soft skills such as leadership, teamwork, and communication. The rich culture of student involvement contributes to a vibrant, supportive, and collaborative academic community within the Biology Program.
Now that you know about the Vanderbilt Biology program, the next thing you should think about is your college admissions. To ensure that you get into the college you want, you can get help with AdmissionSight. With ten years of experience with college admission experts, AdmissionSight can help you get into the college of your choice. You can talk to our experts today to get an initial consultation.