Vanderbilt University: Weighing the Pros and Cons for Prospective Students
As senior high school students navigate the complex and often overwhelming process of selecting a college, it is crucial to weigh the various factors that can impact their experience and future success. One esteemed institution that may be on the radar for many students is Vanderbilt University. This article aims to provide an in-depth examination of the pros and cons of attending Vanderbilt, giving prospective students the information they need to make an informed decision. From academics and campus life to financial considerations and diversity, we will explore what it is like to be a part of the Vanderbilt community.
Brief overview of Vanderbilt University
Vanderbilt University, founded in 1873, is a private research university located in Nashville, Tennessee.
With a strong commitment to both teaching and research, Vanderbilt boasts a total undergraduate enrollment of around 7,000 students and offers a wide range of academic programs across its four undergraduate schools: the College of Arts and Science, the School of Engineering, Peabody College of Education and Human Development, and the Blair School of Music.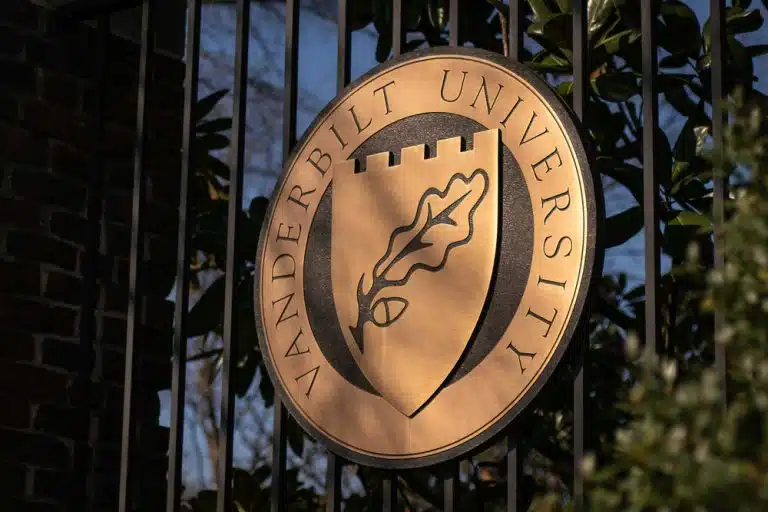 The university consistently ranks among the top 20 national universities in the United States, making it a highly sought-after destination for ambitious students.
Purpose of the article
The transition from high school to college is a significant milestone in a young person's life, and the choice of which university to attend can have a profound impact on their personal and professional development.
With so many factors to consider, it can be difficult for students to determine which college best aligns with their needs, values, and aspirations.
The purpose of this article is to provide a comprehensive, unbiased examination of Vanderbilt University's pros and cons, equipping senior high school students with the knowledge they need to make an informed decision about their future.
By presenting both the benefits and potential drawbacks of attending Vanderbilt, we aim to empower students to make a choice that aligns with their unique needs and goals.
Overview of the pros and cons of attending Vanderbilt
Throughout this article, we will delve into the various aspects of life at Vanderbilt University, including its academic reputation, campus and location, financial aid and scholarships, extracurricular activities, and athletics and recreation.
We will also address the potential downsides of attending Vanderbilt, such as the high cost of attendance, competitive and high-pressure environment, potential drawbacks of Greek life, limited diversity, and potential challenges for students from smaller towns or rural areas.
What are the pros of Vanderbilt University?
What are some of the positive aspects of attending Vanderbilt? The university offers numerous advantages for students seeking a top-tier education and a rich campus life.
These factors contribute to a well-rounded college experience that balances academic rigor with opportunities for personal growth, social engagement, and the development of a strong sense of community.
Academic reputation
One of the primary attractions of Vanderbilt University is its outstanding academic reputation. The university consistently ranks among the top national universities in the United States, reflecting its commitment to excellence in teaching, research, and scholarship.
Vanderbilt's undergraduate programs span a wide range of disciplines, from the humanities and social sciences to engineering, education, and music.
The university's renowned faculty includes numerous distinguished scholars and researchers, many of whom are leaders in their fields. This allows students to learn from and work closely with experts who are shaping the course of knowledge in their respective disciplines.
Additionally, Vanderbilt's small class sizes and low student-to-faculty ratio foster a supportive and collaborative learning environment, enabling students to receive personalized attention and guidance from their professors.
Campus and location
Vanderbilt's picturesque campus is another significant draw for prospective students. The 330-acre campus, located in the heart of Nashville, Tennessee, offers a harmonious blend of historic and modern architecture, lush green spaces, and state-of-the-art facilities like their library.
The university's location in the vibrant city of Nashville provides students with countless opportunities for internships, cultural experiences, and entertainment. Known as "Music City," Nashville boasts a rich musical heritage and a thriving arts scene, making it an exciting and stimulating environment for students with diverse interests.
Furthermore, Nashville's thriving economy and growing job market offer students valuable networking opportunities and a strong foundation for launching their careers after graduation.
The combination of a beautiful, historic campus and an energetic urban setting provides Vanderbilt students with a unique and enriching college experience.
Athletics and recreation
For prospective students who are dedicated to sports and fitness, Vanderbilt's athletics and recreation programs is something to note in weighing the pros and cons of attending Vanderbilt.
The university competes in NCAA Division I sports, with 16 varsity teams participating in the prestigious Southeastern Conference (SEC).
Vanderbilt's student-athletes consistently excel in their sports, earning numerous accolades and championships over the years. For those who prefer a more casual approach to sports, the university also offers a wide array of intramural and club sports, providing students with opportunities to stay active, develop teamwork skills, and enjoy friendly competition with their peers.
In addition to organized sports, Vanderbilt boasts state-of-the-art recreational facilities, including fitness centers, indoor and outdoor pools, tennis courts, and playing fields, ensuring that all students have access to the resources they need to maintain a healthy and active lifestyle during their college years.
Financial aid and scholarships
Vanderbilt University is committed to making its world-class education accessible to students from all economic backgrounds, offering generous financial aid packages and merit-based scholarships.
The university practices need-blind admissions, meaning that applicants are evaluated based on their academic achievements, extracurricular involvement, and personal qualities, without regard to their financial situation.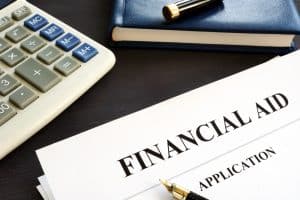 For students who demonstrate financial need, Vanderbilt offers financial aid packages that may include grants, scholarships, work-study, and low-interest loans.
Furthermore, the university's comprehensive merit-based scholarship programs, such as the Ingram Scholars Program, Cornelius Vanderbilt Scholarship, and Chancellor's Scholarship, provide exceptional students with substantial financial support, enabling them to pursue their academic goals without the burden of overwhelming student loan debt.
Extracurricular activities
Vanderbilt's vibrant campus life offers students a wealth of extracurricular activities, catering to a wide array of interests and passions.
With over 500 student organizations, ranging from academic and professional clubs to cultural and recreational groups, students have ample opportunities to explore new interests, develop leadership skills, and forge lasting friendships.
Greek life is also a significant aspect of the social scene at Vanderbilt, with approximately 35% of students participating in fraternities and sororities.
Greek organizations provide students with a tight-knit community, social events, networking opportunities, and a chance to engage in philanthropic and service-oriented activities.
What are the cons of Vanderbilt University?
What are some of the negative aspects of attending Vanderbilt? While the university offers a wealth of opportunities and resources for students, it is essential to consider potential drawbacks, the unpleasant side of the pros and cons of attending Vanderbilt.
By exploring these potential downsides, prospective students can gain a more comprehensive understanding of what to expect at Vanderbilt and determine if the university aligns with their values, needs, and personal preferences.
High cost of attendance
One of the most significant concerns for many students considering Vanderbilt is the high cost of attendance.
The university's tuition and fees, coupled with living expenses in Nashville, can result in a considerable financial burden for students and their families.
While Vanderbilt's commitment to financial aid and merit-based scholarships helps alleviate these costs for many students, others may still find themselves facing substantial student loan debt upon graduation.
It is essential for prospective students to carefully weigh the potential long-term financial implications of attending Vanderbilt against the benefits of its prestigious academic programs and campus resources.
Competitive and high-pressure environment
The selective process of Vanderbilt is tantamount to its competitive environment. Rigorous academic expectations and being a top-tier university can create a competitive and high-pressure environment for students.
While this atmosphere may be motivating for some, it can also lead to stress, anxiety, and a potential negative impact on mental health and well-being.
Balancing the demands of academics with other aspects of college life, such as extracurricular activities, social engagements, and self-care, can be challenging for many students.
Prospective students should consider whether they are comfortable with the competitive nature of Vanderbilt's academic culture and be prepared to seek out resources and support systems to help them navigate the challenges that may arise during their college experience.
Potential drawbacks of Greek life
In evaluating the pros and cons of attending Vanderbilt, it is crucial for prospective students to be aware of the potential drawbacks associated with fraternity and sorority participation.
For some students, the focus on social life within Greek organizations may detract from their academic pursuits, making it more challenging to balance their priorities effectively.
This can foster a sense of elitism and perpetuate social divisions on campus. Furthermore, hazing concerns within some fraternities and sororities have raised safety and ethical issues, although Vanderbilt has implemented strict policies to address and prevent such incidents.
Students considering involvement in Greek life at Vanderbilt should carefully weigh the potential benefits against these potential drawbacks and seek out organizations that align with their values and goals.
Limited diversity
Vanderbilt has faced criticism for its predominantly white and affluent student body, which may create an environment where students from underrepresented backgrounds feel less included or supported.
While the university has made efforts to increase diversity and promote inclusivity in recent years, some students still report feelings of marginalization and a lack of representation in various aspects of campus life.
Prospective students who value a diverse and inclusive campus experience should be aware of these concerns and consider the steps Vanderbilt is taking to address them, as well as the resources and support systems available to help foster a more inclusive environment.
Conclusion
In summary, Vanderbilt University offers a prestigious education and a diverse range of opportunities for personal and professional growth.
Its strong academic reputation, beautiful campus, generous financial aid, vibrant extracurricular activities, and robust athletics and recreation programs contribute to a well-rounded and engaging college experience.
However, it is essential to consider potential drawbacks, such as the high cost of attendance, competitive and high-pressure environment, potential downsides of Greek life, and limited diversity, when evaluating if Vanderbilt is the right fit for one's college experience.
By carefully weighing the pros and cons of attending Vanderbilt, students can gain a comprehensive understanding of what life at Vanderbilt entails and make an informed decision about their future.
Encouraging students to make an informed decision
As senior high school students embark on the exciting journey of selecting a college, it is crucial to remember that the decision should be based on their unique needs, values, and aspirations.
By researching, visiting campuses, and speaking with current students and alumni, prospective students can gain valuable insights into the college experience at various institutions, including Vanderbilt University.
We encourage students to take the time to thoughtfully consider the information presented in this article and weigh the pros and cons of attending Vanderbilt based on their individual priorities and preferences.
Ultimately, the decision of where to attend college is a personal one, and it is our hope that this article has provided useful guidance in helping students make an informed choice that aligns with their goals and sets them on a path towards a fulfilling and successful future.
AdmissionSight is willing to help
At AdmissionSight, we believe that every student deserves the opportunity to attend the college of their choice. That's why we specialize in providing expert guidance and support to help you gain acceptance to your top-choice schools.
Our team of college admissions specialists has over a decade of experience assisting students just like you in achieving their goals. We cannot stress this enough; we have the knowledge and expertise to help you succeed.
At AdmissionSight, we pride ourselves on being the most trusted name in college admissions advice. Our success is measured by the success of our students, many of whom have gone on to attend the most prestigious colleges in the country.
Don't leave your future to chance. Contact AdmissionSight today to schedule a free consultation and take the first step towards achieving your dreams. With our expert guidance and support, anything is possible.