Unlocking Your Future: The Value of the UT Austin Pre-College Programs
In a rapidly evolving educational landscape, it is crucial for high school students to access opportunities that extend beyond the confines of their classrooms. This is where the UT Austin pre-college programs come into play, offering the prospect of accelerated learning and firsthand experience of life at one of America's top universities. Designed to challenge and inspire, these programs offer a wide range of academic, research, and practical experiences that allow students to explore potential career paths, enrich their knowledge, and gain a competitive edge in their college applications.
UT Austin pre-college programs offer more than just academic rigor. They provide an immersive environment where students can experience university culture, network with like-minded peers, and engage with distinguished faculty.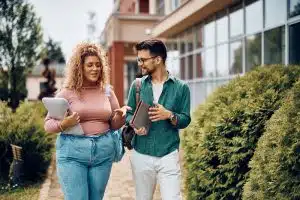 From exploring scientific research in the High School Research Academy to delving into the digital world with Coding Boot Camps, the UT Austin pre-college programs open doors for students to discover new passions and potential career paths, setting the stage for their successful transition to college and beyond.
University of Texas at Austin: An Overview
Founded in 1883, the University of Texas at Austin (UT Austin) is the flagship institution of the University of Texas System, recognized as a top-tier public research university in the U.S. Offering over 170 undergraduate and 100 graduate programs across 18 colleges, UT Austin is renowned for its strengths in Business, Engineering, Computer Science, and the Liberal Arts.
With over 52,000 students from all 50 states and 123 countries, the university is a vibrant hub of diversity, research, and innovation. Its vibrant campus life features over 1,000 student organizations and a robust athletic program, with its Texas Longhorns teams competing in NCAA Division I. Positioned near the Texas State Capitol, the campus offers students unique cultural and social opportunities in the heart of Austin.
What Do Pre-College Programs Mean?
What do pre-college programs mean? Pre-college programs at the University of Texas at Austin (UT Austin) represent a forward-thinking initiative designed to offer high school students a glimpse into life at a major research university, while also introducing them to a variety of academic disciplines and potential career paths. They are a unique blend of educational, cultural, and personal development experiences that leverage the University's resources to provide a holistic and immersive approach to early college exposure.
At their core, the UT Austin pre-college programs serve multiple purposes. First, they allow students to explore their academic interests in a more profound, in-depth manner than what's typically available at the high school level. This could involve delving into fields such as engineering, business, liberal arts, natural sciences, communication, and more. They also present an excellent opportunity for students to experiment with areas they might be curious about but aren't sure if they want to pursue as a college major.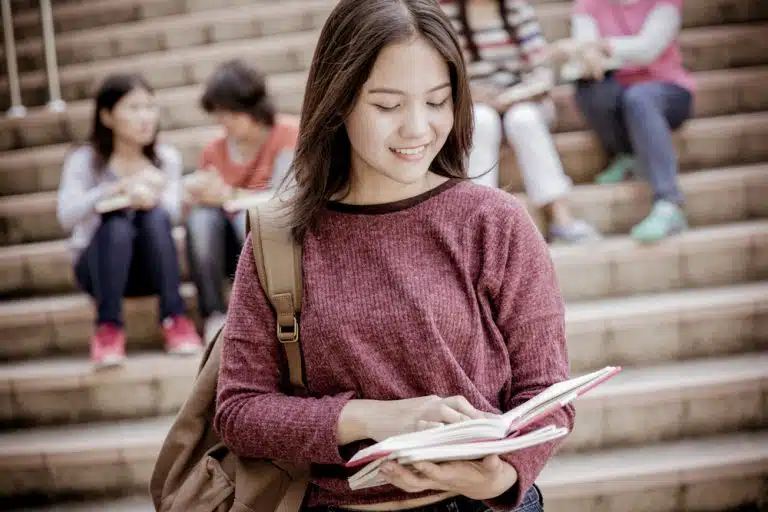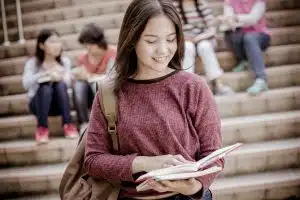 Another significant aspect of the UT Austin pre-college programs is the focus on real-world, practical skills. For instance, the Coding Boot Camp gives students a hands-on experience in coding and web development, preparing them for the digital age's job market. These practical experiences are invaluable, especially as students contemplate potential career paths.
The third component is research, a vital part of the UT Austin experience. The High School Research Academy is a sterling example of this, providing high school students with the unique chance to work alongside university researchers on cutting-edge projects. This not only inculcates a deep understanding of scientific methodologies but also allows students to contribute to ongoing research, which is a rare opportunity at this stage in their academic journey.
Finally, the UT Austin pre-college programs are about experiencing the vibrant campus life of a major university. From living in dormitories to navigating the university's sprawling campus, students get a feel for what college life is truly about. They have access to UT Austin's vast resources, including libraries, computer labs, and recreational facilities, and they can explore Austin, a city known for its lively music scene, outdoor activities, and cultural diversity.
In essence, the UT Austin pre-college programs are a comprehensive introduction to the university experience, designed to bridge the gap between high school and college. They empower students with knowledge, skills, and experiences that not only enhance their college applications but also equip them for success in their future academic and professional pursuits.
What are the Pre-College Programs at UT Austin?
What are the pre-college programs at UT Austin? At the University of Texas at Austin (UT Austin), the scope of pre-college programs is vast, providing opportunities for high school students to immerse themselves in an array of academic disciplines, gain practical skills, and get a taste of university life. Here are some of the standout offerings:
High School Research Academy: This program is a boon for students with a penchant for research. It offers the unique opportunity to participate in cutting-edge research under the guidance of esteemed faculty members at UT Austin. This immersive experience gives students a firsthand understanding of scientific methodologies, data analysis, and the overall process of knowledge creation, which can spark their interest in research-based careers.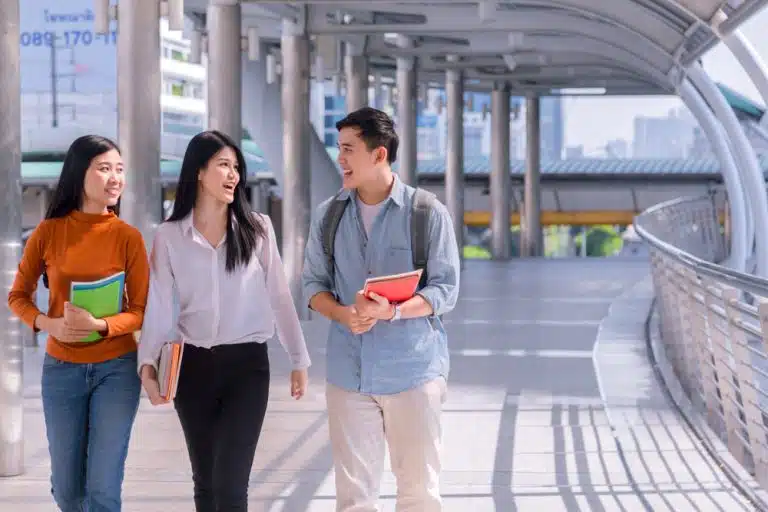 Coding Boot Camp: As the digital world continues to evolve, coding has become an invaluable skill. The Coding Boot Camp at UT Austin is designed for high school students interested in acquiring or enhancing their coding skills. The program covers a variety of areas, such as web development, data analysis, cybersecurity, UX/UI, and digital marketing, equipping students with knowledge and skills that are highly in demand in the tech industry.
UTeach Outreach Summer Camps: For students interested in teaching and education, these summer camps are a perfect fit. They are designed to provide a foundation in instructional methodologies and lesson planning and offer hands-on teaching experience in a supportive, supervised setting.
NASCENT Center: The NASCENT Center's overarching goal is to educate future research and technology leaders, particularly in nanomanufacturing for computing, electronics, energy, healthcare, and sensing. The center works with a variety of partner schools to develop a pipeline of students well-prepared for careers in STEM fields, particularly Nanomanufacturing.
Its pre-college programs include middle school science academies, the Middle School Big Ideas about Little Things (BILT) Camp, educational school field trips around nano-concepts, NASCENT challenge projects integrated into the school curriculum, and community outreach events like NanoDays​​. It also offers a summer research program for high school students called the NASCENT Fellows program.
The UT Austin pre-college programs offer more than just a glimpse into university life and a taste of college-level coursework. They are opportunities to delve deeper into specific fields of interest, experiment with potential career paths, and gain skills and experiences that will be invaluable in both college and career. More importantly, these programs instill a sense of confidence and readiness in students, preparing them for the exciting journey that lies ahead.
Are Pre-College Programs Worth It?
Are pre-college programs worth it? The value and impact of pre-college programs can be transformative for many students, providing them with a host of academic, personal, and social benefits.
From an academic perspective, these programs offer an in-depth exploration of various disciplines, often far beyond what traditional high school curriculums can provide. They enable students to delve into areas of interest or potential career paths, helping them make informed decisions about their futures. For example, a student who aspires to study computer science can enroll in a coding boot camp to gain practical experience and determine if this field truly aligns with their interests and abilities.
Pre-college programs also serve as a stepping stone to higher education, preparing students for the rigors of college-level work. They expose students to the expectations, challenges, and opportunities of a college environment, helping to bridge the gap between high school and university. This transitional experience can be critical in fostering academic success and resilience once students embark on their undergraduate journeys.
From a personal growth standpoint, pre-college programs offer students the opportunity to develop critical life skills. They learn to navigate a new environment independently, manage their time effectively, and collaborate with diverse groups of peers. These experiences can enhance their self-confidence, problem-solving abilities, and interpersonal skills, which are invaluable in both college and career settings.
On the social front, pre-college programs open doors for networking. Students get to interact with like-minded peers from different geographical and cultural backgrounds, creating connections that could last a lifetime. They also have the chance to engage with university faculty and professionals in their field of interest, establishing relationships that can be beneficial for future academic and career pursuits.
Moreover, participation in a pre-college program can provide a competitive edge in college admissions. It demonstrates to admission committees that the student has proactively sought academic enrichment, can handle college-level work, and is genuinely interested in their field of study. Such initiative and commitment can help students stand out in a crowded applicant pool.
Lastly, pre-college programs can be worth it from a financial perspective. Many programs offer the opportunity to earn college credits, allowing students to potentially save on tuition costs once they enter university. Moreover, the exposure and experience gained through these programs can lead to scholarships and financial aid opportunities.
However, it's important to note that while the benefits of pre-college programs can be significant, they aren't a one-size-fits-all solution. The decision to participate should take into account factors like the student's interest level, readiness to engage in an intensive learning environment, and financial considerations.
Nonetheless, for many students, pre-college programs can indeed be an investment that yields considerable returns in terms of academic preparedness, personal growth, and future opportunities.
Conclusion
UT Austin pre-college programs offer high school students an unparalleled opportunity to explore their interests, develop new skills, and prepare for their future academic and career paths. The combination of expert-led instruction, diverse offerings, real-world skills development, and a genuine taste of college life makes these programs a valuable investment for any ambitious high school student. Whether you're a local Texan student or coming from further afield, consider taking advantage of these enriching experiences offered by one of America's leading public universities.
Want to learn more about your chances of getting into the University of Texas at Austin? You've come to the right place. At AdmissionSight, we have over 10 years of experience guiding students through the competitive admissions process.
AdmissionSight can help you put your best foot forward when applying to college this fall. Contact us today for more information on our services.