Unraveling the Berkeley Greek Life
What are the Greek organizations at Berkeley?
What are Berkeley's Greek organizations? Berkeley Greek life is a rich tapestry of diverse organizations, each with its unique traditions, values, and community service initiatives. The Greek system is divided into four main councils: the Interfraternity Council (IFC), the Panhellenic Council (PHC), the National Pan-Hellenic Council (NPHC), and the Multicultural Greek Council (MGC).
The Interfraternity Council (IFC) is the governing body, each with its unique blend of brotherhood, leadership, and philanthropy. IFC includes:
Alpha Delta Phi
Alpha Epsilon Pi
Alpha Gamma Omega
Alpha Sigma Phi
Alpha Tau Omega
Chi Psi
Delta Upsilon
Kappa Alpha Order
Kappa Delta Rho
Phi Delta Theta
Phi Kappa Psi
Phi Kappa Sigma
Phi Kappa Tau
Pi Kappa Alpha
Pi Kappa Phi
Pi Lambda Phi
Sigma Alpha Mu
Sigma Chi
Sigma Nu
Sigma Pi
Tau Kappa Epsilon
Theta Chi
Theta Xi
The Panhellenic Council (PHC) oversees 13 sorority chapters, each committed to fostering sisterhood, academic excellence, and community service. PHC sororities include:
Alpha Chi Omega
Alpha Delta Pi
Alpha Phi
Chi Omega
Delta Delta Delta
Delta Gamma
Delta Sigma
Gamma Phi Beta
Kappa Alpha Theta
Kappa Kappa Gamma
Pi Beta Phi
Sigma Kappa
Zeta Tau Alpha
The National Pan-Hellenic Council (NPHC) is home to historically African American fraternities and sororities. These include:
Alpha Kappa Alpha Sorority, Inc.
Alpha Phi Alpha Fraternity Inc.
Delta Sigma Theta Sorority, Inc.
Kappa Alpha Psi Fraternity, Inc.
Sigma Gamma Rho Sorority, Inc.
Lastly, the Multicultural Greek Council (MGC) comprises culturally diverse fraternities and sororities, including but not limited to Asian, Latinx, and LGBTQ+ organizations like:
Aion – interest group
Delta Xi Phi
Gamma Rho Lambda
Gamma Zeta Alpha
Lambda Theta Alpha
Lambda Theta Nu
Lambda Theta Phi
Lambda Upsilon Lambda
Omega Phi Beta
Phi Sigma Rho
Sigma Epsilon Omega
Sigma Omicron Pi
Sigma Pi Alpha
Sigma Psi Zeta
What role does Greek life play in Berkeley's overall student life?
What part does Greek life have in the overall student experience at Berkeley? Berkeley Greek life is more than just a collection of fraternities and sororities; it's a vibrant community that significantly contributes to the overall student experience. Here are some ways Greek life plays a role in Berkeley's student life:
Community Building
Greek organizations provide a sense of community within the larger university setting. They offer a support system where students can form close-knit relationships with peers who share similar interests and values. This sense of belonging can be particularly valuable for incoming students navigating the transition to college life.
Social Activities
The Berkeley Greek life is often associated with a vibrant social scene. From formal dances and theme parties to homecoming events and Greek Week, these social activities provide opportunities for students to unwind, have fun, and create lasting memories. It's important to note that these events are not just about partying; they also foster camaraderie and strengthen the bonds between members.
Academic Support
Greek organizations often prioritize academic success and provide various resources to support their members. This can include organized study groups, tutoring sessions, academic workshops, and even scholarships. Some organizations also recognize and reward high academic achievement among their members, fostering a culture of academic excellence.
Leadership Opportunities
Berkeley Greek life offers numerous opportunities for students to develop and hone their leadership skills. Members can take on a variety of roles within their organization, from serving as an officer to leading committees or organizing events. These experiences not only enhance personal growth but also equip students with practical skills that are highly valued in the professional world.
Philanthropy and Community Service
Greek organizations are deeply committed to philanthropy and community service. Each fraternity and sorority typically supports specific charitable causes and organizes events to raise funds and awareness. These activities allow students to give back to the community, learn about social issues, and develop a sense of civic responsibility.
Alumni Networks
Berkeley Greek life can also serve as a gateway to extensive alumni networks. These connections can be invaluable for internships, job opportunities, and mentorships. Alumni often remain involved with their organizations, providing guidance and support to current members.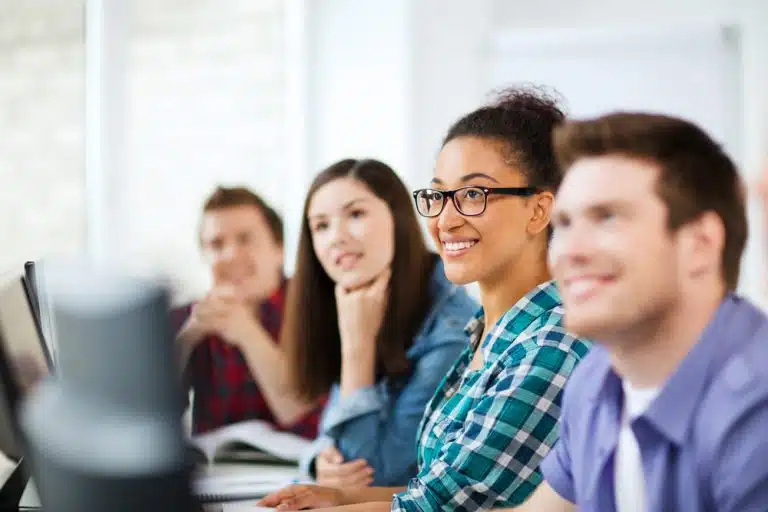 Personal Development
Beyond the social, academic, and professional aspects, Greek life also contributes to personal development. It encourages values such as loyalty, respect, integrity, and responsibility. The experiences and challenges encountered in Greek life can foster personal growth and shape character.
In general, Greek life plays a multifaceted role in Berkeley's overall student life. It's a platform for community building, social interaction, academic support, leadership development, philanthropic efforts, networking, and personal growth. However, it's important to remember that each student's experience with Greek life is unique and largely depends on the individual's engagement and the specific organization they join.
How does the rush process for Greek life at Cornell work?
How does Cornell's rush process for Greek life work? The rush process, also known as recruitment, is the formal procedure through which students explore and potentially join Greek organizations. It's important to note that the process can vary between the different Greek councils (IFC, PHC, NPHC, and MGC) and individual organizations. However, here's a more detailed look at what you might expect:
Information Gathering
Before the rush process begins, it's a good idea to research the various Greek organizations at Berkeley to identify those that align with your interests and values. You can gather information from the university's Greek life website, social media platforms of the organizations, and campus events such as the Calapalooza student involvement fair.
Registration
For IFC and PHC organizations, interested students typically need to register for formal recruitment through the respective council's website. Registration usually involves filling out an online form and paying a small fee. For NPHC and MGC organizations, the process may be less formal, and you might need to reach out to the organization directly to express interest.
Recruitment Events
Once recruitment begins, Greek organizations host a series of events. These can range from informational sessions and meet-and-greets to social events and philanthropy activities. These events provide an opportunity for potential new members to meet current members, learn more about the organization, and ask questions. It's also a chance for the organization to get to know you.
Interviews
Some organizations may also conduct formal or informal interviews as part of the recruitment process. This is another opportunity for both you and the organization to determine if it's a good fit. You might be asked about your interests, goals, and why you're interested in joining the organization.
Bid Day
After all the recruitment events and interviews, organizations will extend bids, or invitations to join, to selected individuals. If you receive a bid and choose to accept it, you'll become a new member or pledge of the organization.
New Member Education
Once you accept a bid, there's typically a new member education period. This is a time to learn more about the organization's history, values, and expectations. It's also a time to build relationships with your pledge class and other members of the organization.
It's important to remember that the rush process should be a mutual selection process. It's not just about the organization choosing you, but also about you choosing the organization. Take the time to ask questions, observe the members, and reflect on whether the organization aligns with your values and goals. The goal is to find an organization where you feel comfortable, valued, and excited to contribute.
How does Cornell regulate Greek life on campus?
How does Cornell manage Greek life on campus? Berkeley takes a proactive approach to regulating Greek life on campus to ensure a safe and enriching environment for all students. The university works closely with the four Greek councils and individual organizations to uphold community standards and policies.
Adherence to University Policies
All Greek organizations at Berkeley are required to adhere to the university's policies and guidelines. This includes the campus Code of Student Conduct, which outlines expectations for student behavior, including policies on hazing, alcohol use, and academic performance. Greek organizations that fail to comply with these standards may face disciplinary action, including suspension or loss of recognition.
Educational Programs
The university mandates that Greek organizations participate in various educational programs. These programs cover a range of topics, including sexual assault prevention, alcohol and drug awareness, and diversity and inclusion. The goal of these programs is to ensure that all members of Greek organizations understand their responsibilities and the expectations of them as members of the Berkeley community.
Office of Fraternity and Sorority Life
The Office of Fraternity and Sorority Life (OFSL) plays a crucial role in regulating Berkeley Greek life. This office serves as a liaison between the university and Greek organizations, providing guidance and support. The OFSL works closely with Greek organizations to ensure they are meeting university standards and provides resources to help them succeed.
Risk Management
Greek organizations are required to follow risk management policies, which are designed to promote the safety and well-being of all members. This includes policies related to hosting events, managing facilities, and handling emergencies. The university may conduct reviews or inspections to ensure that organizations are following these policies.
Accreditation Process
Some universities, including Berkeley, have an accreditation process for Greek organizations. This process involves a review of each organization's operations and performance in areas such as academics, leadership development, community service, and risk management. Organizations that meet the standards set by the university are granted accreditation, which is typically required for the organization to remain in good standing.
Advisory Support
Many Greek organizations at Berkeley have an advisor, who is often a faculty or staff member at the university. These advisors provide guidance and support to the organization, helping them navigate university policies and procedures.
Remember, the goal of these regulations is not to hinder Berkeley Greek life but to ensure that it is a positive, safe, and enriching part of the overall student experience.
What are the benefits of joining a Greek organization at Cornell?
What are the advantages of joining a Cornell Greek organization? The Berkeley Greek life plays a significant role in shaping the overall student experience. It provides a sense of community and belonging, offering students a home away from home. Greek organizations often host social events, philanthropic activities, and academic support sessions, fostering a well-rounded college experience.
Greek life also encourages leadership development. Many members take on leadership roles within their organizations, planning events, managing budgets, and coordinating community service efforts. These experiences often translate into valuable skills that are beneficial in the professional world.
Moreover, Greek life is a hub for networking opportunities. With alumni spread across various industries, Greek life can open doors to internships, job opportunities, and mentorship programs.
In conclusion, embarking on your college journey is an exciting time filled with countless opportunities for growth, learning, and discovery. Berkeley Greek life offers a unique and enriching aspect of this journey.
At AdmissionSight, we understand the importance of finding the right fit in your college experience, whether that includes Greek life or any other aspect of campus involvement. Our mission is to guide you through the college admissions process, helping you showcase your strengths, passions, and unique experiences – like those offered by Berkeley Greek Life – to secure a place at your dream university. Contact us to book your initial appointment!