Unraveling the Northwestern Greek Life
What are the Greek organizations at Northwestern?
What are Northwestern's Greek organizations? Northwestern University is home to a diverse array of Greek organizations. These include fraternities, sororities, and co-ed groups, each with its unique mission, values, and traditions.
Fraternities at Northwestern include the Interfraternity Council (IFC) chapters, which consist of traditional social fraternities, and the Multicultural Greek Council (MGC) chapters, which represent culturally-focused fraternities. Sororities are represented by the Panhellenic Association (PHA) and the MGC.
The Interfraternity Council includes:
Delta Tau Delta
Lambda Chi Alpha
Phi Gamma Delta
Phi Mu Alpha
Sigma Alpha Epsilon
Sigma Nu
Sigma Phi Epsilon
Zeta Beta Tau
The Multicultural Greek Council (MGC) includes:
Alpha Psi Lambda National, Inc.
Kappa Delta Chi Sorority, Inc.
Kappa Phi Lambda Sorority, Inc.
Lambda Theta Alpha Latin Sorority, Inc.
La Unidad Latina, Lambda Upsilon Lambda Fraternity, Inc.
Sigma Lambda Gamma National Sorority, Inc.
Sigma Psi Zeta Sorority, Inc.
Moreso, the Panhellenic Association includes:
Alpha Chi Omega
Alpha Phi
Chi Omega
Delta Delta Delta
Delta Gamma
Kappa Alpha Theta
Kappa Delta
Each organization offers a unique experience, from philanthropic efforts to social events, academic support, and leadership opportunities.
What role does Greek life play in Northwestern's overall student life?
What part does Greek life have in the overall student experience at Northwestern? Northwestern Greek life is a dynamic and integral part of the campus community. It's not just about social events and brotherhood or sisterhood; it's a multifaceted experience that significantly contributes to the overall student life in several ways.
Community Building
Greek organizations at Northwestern provide a sense of community and belonging. They create smaller, more intimate spaces within the larger university environment, allowing students to form close-knit relationships with their peers. This sense of community can be particularly important for incoming students, helping them transition into college life and feel more at home on campus.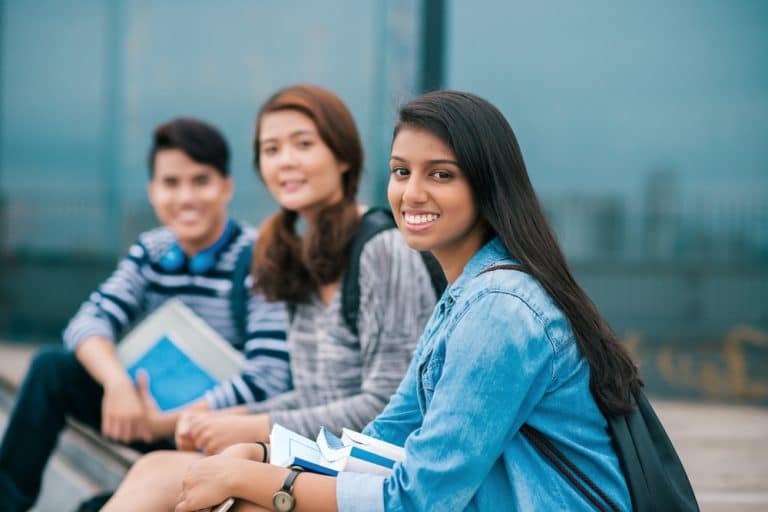 Leadership Development
Northwestern Greek life offers numerous opportunities for leadership development. Each fraternity and sorority has its internal structure with various leadership roles, from president to treasurer, philanthropy chair, and more. Holding these positions allows students to develop and hone their leadership skills, which can be invaluable in their future careers.
Academic Support
Academic success is a key aspect of Greek life at Northwestern. Many Greek organizations have minimum GPA requirements and offer academic support to their members. This can take the form of study groups, tutoring sessions, or academic workshops. Some organizations even recognize and reward academic achievements, further promoting a culture of academic excellence.
Philanthropy and Service
Greek organizations at Northwestern are deeply committed to philanthropy and community service. Each organization typically has a philanthropic cause that they support, organizing fundraisers and volunteer events throughout the year. This commitment to service allows students to give back to their community and make a positive impact.
Social and Cultural Enrichment
Northwestern Greek life contributes to the social and cultural vibrancy of the campus. Greek organizations host a variety of events, from social gatherings and formals to cultural celebrations and educational programs. These events not only foster camaraderie among members but also enrich the broader campus community.
Alumni Networking
Northwestern Greek life can also provide valuable networking opportunities. Many Greek organizations have strong alumni networks, offering students the chance to connect with past members who are now in various professional fields. These connections can lead to mentorship opportunities, internships, and even job offers after graduation.
Greek life plays a significant role in Northwestern's overall student life, contributing to community building, leadership development, academic support, philanthropy, social and cultural enrichment, and alumni networking. It's a multifaceted experience that can greatly enhance a student's time at Northwestern.
How does the rush process for Greek life at Northwestern work?
How does Northwestern's rush process for Greek life work? The rush process, also known as recruitment, is the period when potential new members (PNMs) explore different Greek organizations and decide which one they might want to join. The process can vary between fraternities and sororities, and even between different councils within those categories. Here's a more detailed look:
Sorority Recruitment
Sorority recruitment at Northwestern is a structured process overseen by the Panhellenic Association (PHA). It typically takes place over two weekends at the beginning of the winter quarter.
The process involves several rounds. During the first round, PNMs visit all PHA sororities. This is an opportunity to get a general feel for each organization and its members.
In the subsequent rounds, PNMs return to fewer houses, allowing for more in-depth conversations. These rounds are often themed, such as the philanthropy round where PNMs learn about the charitable causes each sorority supports.
After each round, both the PNMs and the sororities rank their preferences. This mutual selection process continues until the final round, known as Preference Night, where PNMs visit up to two sororities.
The process culminates on Bid Day, when PNMs receive a bid, or invitation, to join a specific sorority. This is a day of celebration, with new members officially joining their sorority and participating in various welcoming activities.
Fraternity Recruitment
Fraternity recruitment at Northwestern is less formal and more flexible than sorority recruitment. It's primarily overseen by the Interfraternity Council (IFC) and typically occurs during the fall and winter quarters.
During the recruitment period, IFC fraternities host a variety of events, such as meet-and-greets, barbecues, and other social gatherings. PNMs are encouraged to attend these events to meet fraternity members, learn about each organization, and determine where they feel the most comfortable.
Unlike sorority recruitment, there's no formal mutual selection process. Instead, fraternities extend bids to PNMs throughout the recruitment period. A PNM can accept a bid at any time, officially joining that fraternity.
Multicultural Greek Council Recruitment
The Multicultural Greek Council (MGC) at Northwestern, which includes culturally-focused fraternities and sororities, has a different recruitment process. MGC organizations typically host informational sessions and individual events throughout the year. Interested students can attend these events to learn more about each organization and its membership process.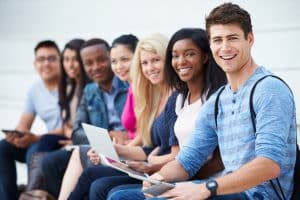 In general, the rush process at Northwestern is an exciting time of exploration and decision-making. It's a chance for students to find a Greek organization that aligns with their values, interests, and goals. The process can vary widely between different organizations and councils, but the end goal is the same: to find a community where students feel at home.
How does Northwestern regulate Greek life on campus?
How does Northwestern manage Greek life on campus? Northwestern University has a comprehensive system in place to regulate Greek life on campus, ensuring that it aligns with the university's values and standards. Here's a more detailed look:
Office of Fraternity and Sorority Life (OFSL)
The primary body responsible for overseeing Northwestern Greek life is the Office of Fraternity and Sorority Life (OFSL). The OFSL serves as a liaison between the university administration and the Greek organizations. It provides resources and support for Greek life, including leadership training, academic support, and guidance on risk management.
Policies and Guidelines
Greek organizations at Northwestern are expected to adhere to a set of policies and guidelines set forth by the university. These policies cover a range of areas, including hazing, alcohol and drug use, academic standards, and conduct at social events. The university's policies are designed to promote a safe, respectful, and inclusive environment for all members of the Greek community.
Advisory Boards
Each Greek council at Northwestern has an advisory board made up of faculty, staff, and alumni. These advisory boards provide guidance and support to Greek organizations, helping them navigate challenges and make decisions that align with their values and the university's standards.
Greek Review Board and Greek Peer Judicial Board
The Greek Review Board handles violations of university policies by Greek organizations. The board, which includes students, faculty, and staff, conducts hearings and determines appropriate sanctions for violations.
The Greek Peer Judicial Board, on the other hand, addresses minor infractions within the Greek community. This peer-led board promotes accountability and encourages Greek organizations to uphold community standards.
Accreditation Process
Greek organizations at Northwestern undergo an annual accreditation process. This process evaluates the organizations in several areas, including leadership development, community engagement, and academic achievement. Organizations that meet the accreditation standards are recognized as being in good standing with the university.
Northwestern University regulates Greek life on campus through a combination of oversight bodies, policies, advisory boards, judicial boards, and an accreditation process. These mechanisms ensure that Northwestern Greek life aligns with the university's values and contributes positively to the overall student experience.
What are the benefits of joining a Greek organization at Northwestern?
What are the advantages of joining a Northwestern Greek organization? Joining a Greek organization at Northwestern comes with numerous benefits. Firstly, it offers a sense of belonging, providing a supportive community within the larger university setting.
Members often form lifelong friendships, creating a network of peers who can offer support, advice, and camaraderie. Greek life also provides opportunities for personal growth and leadership development, as members can take on roles within their organization, from event planning to serving on the executive board.
Greek organizations also emphasize academic success. Many have academic standards that members must meet, and they often provide resources such as study groups and tutoring to support their members' academic endeavors.
Moreover, Northwestern Greek life is deeply intertwined with service and philanthropy. Each organization supports specific charitable causes, allowing members to give back to the community and make a positive impact.
Lastly, being part of a Greek organization can provide a network of alumni who can offer mentorship, internships, and job opportunities. This can be invaluable as you transition from college to the professional world.
In conclusion, the journey to becoming part of Northwestern University's vibrant Greek life begins long before you set foot on campus. It starts with the application process, and that's where AdmissionSight comes in. With our expertise and guidance, we can help you navigate the admissions landscape, highlighting the unique qualities that make you an ideal candidate for Northwestern's diverse and dynamic community.
Whether you're drawn to the close-knit bonds of fraternity or sorority life, the leadership opportunities, or the chance to make a difference through service, there's a place for you in Northwestern's Greek community. And with AdmissionSight by your side, you'll be well-prepared to embark on this exciting journey. Contact us!