UPenn Cheerleading Team
For many years, cheerleading was not recognized as a sport. Today, teams around the nation, including UPenn cheerleading team, are competing and cheering for home teams. After cheer was finally considered a sport, it evolved into various types of teams.
In the lines that follow, we will offer you information about the official UPenn cheerleading team, which is aptly called Penn Cheerleading. In addition, we will discuss bonus cheerleading topics: the usual personality type of cheerleaders, role of positive attitude in cheerleading teams, challenges and fears cheerleaders face, plus 60-second routine = hours of practice.
What is the UPenn cheerleading team called?
What is the name of the cheerleading team at UPenn? Penn Cheerleading is the recognized and authorized cheerleading group of the University of Pennsylvania.
They are made up of a group of athletes that are vivacious and highly driven and who have a passion for the sport of cheerleading. Students at both the undergraduate and graduate levels are represented on the team, and they come from a variety of academic programs across the institution.
They cheer for the University of Pennsylvania football team, as well as the men's and women's basketball teams, at all home games. Additionally, they compete in local and national cheering events, the culmination of which takes place in Daytona, Florida, during the NCA Nationals competition.
Many of the student-athletes who participate in the Penn Cheerleading program choose to enroll at Penn for reasons that had nothing to do with athletics. They are not intimidated by the difficulties that come with pursuing an education of world-class caliber in a city that also has that distinction.
Having said that, they are of the opinion that extracurricular activities, such as sports, are considered extracurricular since they simply serve to supplement what is learnt in the classroom.
The student-athletes at Penn have pledged to compete at the greatest level possible in both their academics and their athletics, and in return, we ask that you give serious consideration to making a commitment of your own.
On game days and beyond, the purpose of the UPenn cheerleading team is to foster a sense of communal school pride and solidarity among current students, alumni, and other supporters of the University of Pennsylvania.
How to support UPenn's cheerleading team?
How can I show my support for Penn Cheerleading? The student-athletes have the potential to fulfill their academic goals while still being able to compete at the top levels if they get assistance from alumni, current students, and supporters of UPenn cheering in general.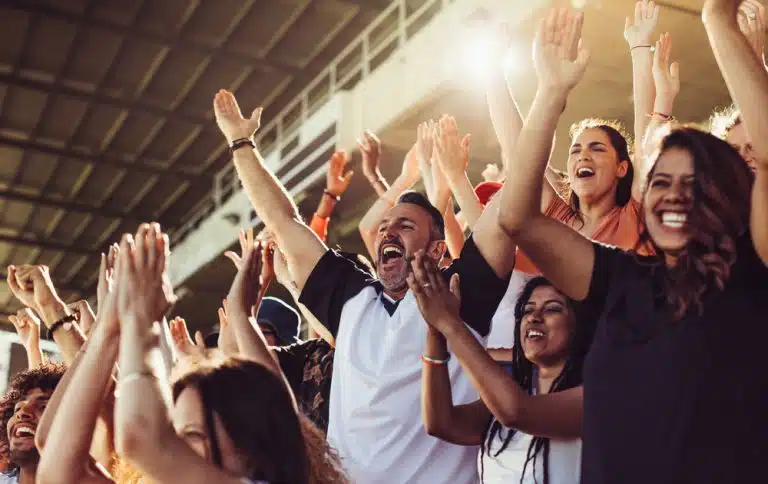 Any money contributed to Penn Cheerleading will be put toward covering the expenses that come with running a division one program. These are the specific costs:
Uniforms
Equipment
Player development
Team travel
Team meals
Camps
Youth Clinics
Generosity is extremely needed and tremendously appreciated, especially considering that operating expenditures are expected to continue rising at a rate of around 5% annually.
Your financial support of student-athletes will contribute to the maintenance of Penn's standing as the only educational institution in the world to offer a combination of academics and athletics that is of the highest international caliber.
Who is the head cheerleading coach of Penn Cheerleading?
Who leads the UPenn cheerleading team as its chief cheerleading coach? The Penn Cheerleading team is led by Tinnina Atherton-Ely, who is a head cheerleading coach. Tinnina has more than ten years of experience in cheerleading, both competitively and in a sideline capacity. Although she was born in Scranton, Pennsylvania, she has been a resident of Philadelphia for the past four years.
Tinnina attended Penn State University for her undergraduate degree and served as the Cheer Coach for the Penn State Club Cheer Team throughout her time there. She graduated in 2018. After graduating from Penn State, she went on to complete her education at the University of Pennsylvania and will earn her Master of Social Work degree in the year 2020.
Tinnina has coached at West Catholic High School in addition to the Penn State Club Cheer Team that she directs.
Tinnina, who teaches eighth grade mathematics at Philadelphia Performing Arts Charter School, is beyond ecstatic at the prospect of spending her spare time coaching the Penn Cheer Team and reintroducing competition to the group's routine.
What are the colors Penn Cheerleading use in their uniforms?
What colors do the UPenn Cheerleading team's uniforms feature? There are a few different accounts in the background of Penn's color scheme. One legend states that when George Washington was invited to a commencement ceremony in Pennsylvania to earn the first presidential honorary degree, he dressed in his finest uniform, which consisted of a blue tunic with red piping around the edges.
The use of red and blue as a sign of respect for the Founding Fathers is something that has continued long after the first documented note of colors at a Penn occasion was made, which was the mention of his outfit.
Another, maybe more credible version relates to an early track meet involving Penn, Harvard, and Yale in Saratoga, New York. When asked what colors would represent the Penn side at the meet, the Pennsylvania captain said, "We're going to wear the colors of the teams we beat" – Harvard Crimson and Yale Blue. We'll suppose Penn won, and hence allegiance to the red and blue was pledged.
In all seriousness, the University of Pennsylvania has employed many tones of red and blue during the previous century. Nonetheless, the University has remained true to a decision passed by the Board of Trustees on May 17, 1910: "The colors must be red and blue… The colors must adhere to the current criteria utilized by the United States Government in the design of its flags." These are the colors that are utilized nowadays.
What is a UPenn tradition that you might get a sighting of Penn Cheerleading?
What is a tradition at UPenn that there is a possibility that you may see the UPenn cheerleading team? Crowds of Quakers supporters at Penn athletic events are known to participate in one of the most unusual sporting traditions in the country, toast throwing.
At the end of the third quarter of Penn football games played at Franklin Field, the school's passionate supporters and Fighting Quaker, UPenn's official mascot, join together in singing "Drink a Highball." Fans throw bread into the air as the final line of the song, which is "Here's a toast to dear old Penn," is being sung. The toast lands on the sidelines.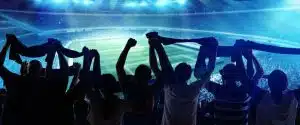 According to urban legend, this tradition started sometime in the middle of the 1970s. It is said that after a couple of games in which thousands of pieces of toast covered the track, a group of engineering students modified Penn's motorized turf cleaner so that it would be able to pick up larger pieces of trash. Since then, this has become an annual event.
These days, fans affectionately refer to it as the "Toast Zamboni," and it is a staple that can always be found at Penn football games.
What is the usual personality type of cheerleaders?
What is the typical personality of a cheerleader? Extroverts who have the personality type of ESFJ are the archetypal examples of the trait. They have a strong desire to communicate with other people and to provide joy to the lives of those around them, which typically results in their being well-liked.
When they are in high school or college, ESFJs frequently take on the role of the cheerleader or the sports hero.
It can be assumed that members of the UPenn cheerleading team or cheerleaders, in general, devote the majority of their efforts to planning social gatherings for their families, friends, and communities. The ESFJ personality type is rather frequent and is seen favorably by a large number of individuals.
The ESFJ personality type is the life of the party. They take pleasure in being the focal point of attention, but they also take pleasure in hearing what others have to say. ESFJs enjoy more than simply chatting and laughing with their friends; they are also interested in learning about their friends' relationships and interests.
They are able to recall the smallest of information that their loved ones share with them, and they are always ready to listen with a heartfelt compassion and true sensitivity. If there is disharmony among the members of their group, ESFJs will try all in their power to bring the situation back into harmony.
How does a positive attitude help cheerleading teams?
How may cheerleading teams benefit from maintaining a happy attitude? An optimistic mindset may take a significant amount of energy, despite its seeming simplicity.
But when the team is feeling weary or agitated, positive encouragement helps drive everyone to strive toward their objective. Some sessions may be easier than others.
When everyone has a good attitude and willing to work together, it is much simpler to get things done.
What are the challenges and fears cheerleaders face?
What kinds of difficulties and anxieties do cheerleaders have to deal with? When seeking to improve their level of talent, cheerleaders in general, not only the members of the UPenn cheerleading team, are frequently faced with the task of doing a feat that is more difficult.
Cheerleaders need to force themselves out of their comfort zones and face their fears from time to time. During stunts, the flyers may be required to be thrown in a variety of directions, while the bases may be required to catch from greater heights.
Any trick might appear terrifying at first, but it is possible to pull it off if you have the support of your colleagues.
60 Second Routine = Hours of Practice
Cheerleaders typically learn routines to perform. The dances performed by competitive cheerleaders often last for two minutes and thirty seconds. However, even a routine that just lasts sixty seconds can take a significant amount of time to perfect.
It is necessary to learn and master the choreography, rehearse the stunts, and perform the full performance a number of times before it can be considered complete.
Even as these activities are being carried out, there is the potential for various modifications to take place, which will cause the routine to deviate somewhat. It takes some time for a team to learn and master a routine that they use together.
Cheerleading is characterized by the appearance of effortlessness in the routines that are executed; nevertheless, this is not the case. If the performance appears to be effortless, then it was executed correctly.
Experience UPenn school spirit with UPenn Cheerleading
The goal of the UPenn cheerleading team is to unite current students, alums, and fans of the university in a shared feeling of school spirit on game days and beyond.
If getting into UPenn is one of your goals, you should seek the guidance of professionals who work in the subject of college admissions, such as those who work at AdmissionSight, in order to increase your chances of being accepted there.
AdmissionSight has become the most trusted name in the field of college admissions advice as a result of its more than a decade of expertise assisting students just like you in gaining admission to the colleges of their first and second preferences.
Please get in touch with us as soon as you can so that we can schedule an initial consultation that will be provided free of charge.