UPenn Class of 2025 Statistics
How Many Applicants Did UPenn Get for the Class of 2025?
How many applicants did UPenn get for the Class of 2025? UPenn Class of 2025 statistics recorded a low-point acceptance rate of 5.68%, a considerable drop from last year's rate of 8.07%. This year, Penn received 56,333 applications, which is a 34% increase from the previous year.
This is the highest application pool in Penn's history. There were 3,202 people admitted to Penn from among these applications. From a total of 7,962 applicants, Penn granted admission to only 1,194 students through its Early Decision program in December. This resulted in a record-low acceptance percentage of 15% for ED candidates.
UPenn Class of 2025 statistics data continues the long-term pattern of acceptance rates that have been progressively falling. The acceptance rate for the previous year experienced an unusual increase, with 8.07% of candidates being accepted to the Class of 2024. This represents a tiny increase from the 7.44% of applicants who were accepted to the Class of 2023. 8.39% of candidates were accepted into Penn's Class of 2022, while 9.15% were accepted into Penn's Class of 2021.
How Many Students Are Enrolled At UPenn?
The University of Pennsylvania made its admissions decisions for candidates using the standard decision process on April 6, 2021. The Class of 2025 will be the 269th graduating class of the university. Now, how many students are enrolled at UPenn?
UPenn Class of 2025 statistics revealed that the group of 3,202 students who were offered admission was chosen from a total pool of 56,333 candidates who had applied through either the early decision or normal decision processes. The College of Arts and Sciences, Penn Engineering, the Wharton School, and the School of Nursing each have their own first-year classes, with a total enrollment of around 2,400 students.
How Diverse Is UPenn?
How diverse is UPenn? UPenn is a diverse and dynamic community that draws its strength from a wide range of racial and ethnic groups, genders, sexual orientations, historical traditions, ages, religions, disabilities, veteran status, interests, perspectives, and socioeconomic backgrounds. The university spans 12 Schools, and has more than 25,000 students and more than 4,000 faculty members.
Let's have a look at the following demographics of the current undergrads at Penn:
Geographically speaking, most of the students enrolled in the undergraduate program as reflected in UPenn Class of 2025 statistics hail from the following states:
Pennsylvania: 18%
New York: 16%
New Jersey: 12%
California: 10%
Florida: 6%
Massachusetts: 5%
If you live in one of the more sparsely populated states, such as Montana or Idaho, or the Deep South, you have a better chance of having your admissions chances improved by your location than if you live in one of the more populous states, such as Pennsylvania or New York. The fact that you come from a somewhat unpopulated area can work in your favor when applying to competitive colleges like Penn, which like to brag that their incoming students represent all 50 states.
In terms of racial or ethnic background, the breakdown was as follows (the numbers do not sum up to 100% because applicants can list more than one race):
White: 36%
Asian Americans: 25%
Hispanic: 10%
African Americans: 8%
International: 13 %
Mixed race: 5%
Unidentified: 3%
UPenn Class of 2025 statistics shared that the following parts of the world contributed to the field of international studies:
Africa and the Middle East: 11%
Asia: 46%
The Pacific and Australia: 5%
Canada and Mexico: 17%
Central America, South America, and the Caribbean: 5%
 Europe: 16%
The following is a breakdown of the genders among the students currently enrolled in undergraduate programs:
What Stats Do You Need To Get Into UPenn?
What stats do you need to get into UPenn? Be sure to look at the average grade point average at Penn before you start thinking about how to get into the university.
The typical grade point average at Penn is 3.9. Because of this, getting into the institution is extremely difficult, as seen by the extremely low acceptance percentage not only for UPenn's Early Decision program but also for its regular decision program. According to the website for the University of Pennsylvania's admissions office, "the single most critical criteria in the student selection process" is 'high school success'."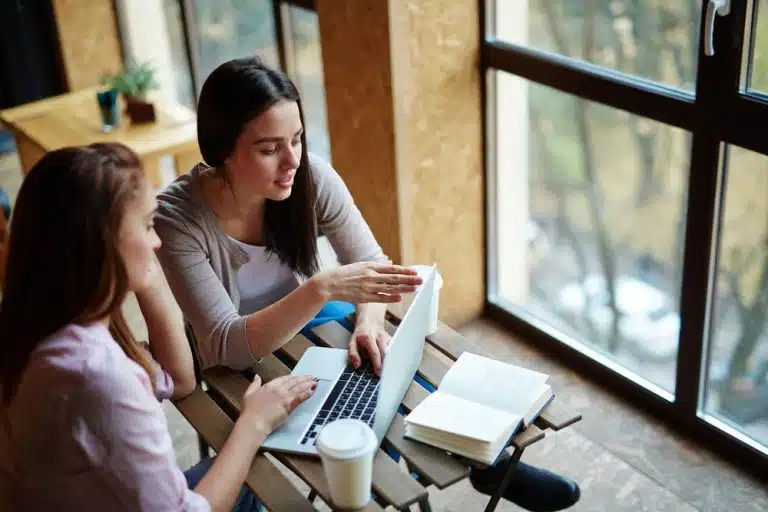 Choose high school classes that are challenging while also fitting your interests and needs to achieve a grade point average comparable to that of Penn. For example, if you have consistently performed well in normal math classes throughout your academic career, your senior year might not be the best moment to insist on enrolling in AP Calculus BC. However, the most effective approach to demonstrate academic prowess is by achieving success in difficult coursework.
Finding the correct amount of balance in your class schedule is of the utmost importance. An applicant's academic credentials are condensed into a single number known as the Academic Index. Highly selective colleges like the University of Pennsylvania, which receive a large number of applications each year, frequently use this index to weed out applicants who do not meet the minimum academic requirements.
Maintaining a solid Academic Index is contingent upon maintaining a high cumulative grade point average. Check out our suggestions for raising your grade point average if you're still early in your high school career and your grades aren't very good. It is more difficult to raise your grade point average when you are a junior or senior in high school; the quickest strategy to boost your Academic Index is to acquire higher test scores.
At the University of Pennsylvania, the middle 50% ACT score range is 33-35, and the middle 50% SAT score range is 1460-1570. It is okay to have any score that falls within the middle 50%, however, the higher up on these ranges you score, the greater your chances of being admitted rise.
Due to the inconvenience caused by COVID-19, UPenn decided to implement a test-optional policy for the 2020-2021 admissions cycle and has decided to extend that policy for the 2021-2022 admissions cycle as well. It is strongly suggested that you take one of the SAT or ACT standardized tests if you are in a position to do so safely. The admission rate for students who submit their test scores is higher than the acceptance rate for students who do not submit their test scores.
To determine your overall "super score," UPenn will take your highest Evidenced-Based Reading and Writing SAT score and combine it with your top Math SAT score from across all of your tests. In order to determine your overall "super score" on the ACT, your greatest individual score in each of the following categories—English, Math, Reading, and Science—will be averaged across all of the exams you take. Taking either of the exams more than once is a great method to enhance your score and increase your chances of getting into Penn.
You might be curious about the admissions review process if you're thinking about applying to Penn while you're also thinking about how to get in. Thankfully, the University of Pennsylvania has a video on its YouTube channel titled "Advice on Navigating the College Admissions Process" that explains the procedure in greater detail.
In this section, the University of Pennsylvania outlines each component of the "complete whole person review" that is performed on each application. The admissions office at Penn divides this examination into the following four categories:
Academics
Extracurriculars
Essay Writing
Interviews
"Penn looks for students with the ability to turn their ideas and interests into action, people whose abilities and experiences will excite our community," is how the admissions office puts it. "Penn searches for students with the ability to turn their ideas and interests into action." Your skills and achievements in the classroom, on the stage, in the symphony, in your place of employment, or in volunteering can all have the potential to have the same kind of impact that you have on the field of play.
What Is So Special About UPenn?
Benjamin Franklin, an inventor, publisher, and future founding father of the United States, established the University of Pennsylvania in 1740. The University of Pennsylvania is a private university that offers undergraduate and the graduate school and was founded by Franklin.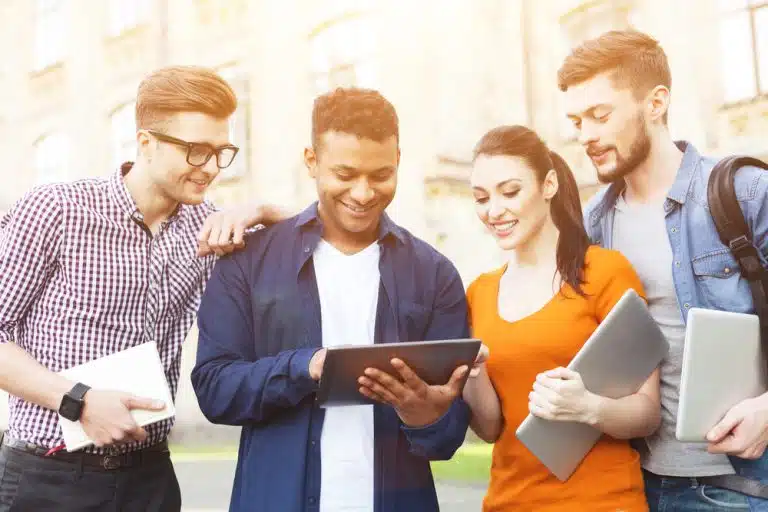 Penn University, the fifth oldest university in the United States and the first to provide both undergraduate and postgraduate programs, had its beginnings as a charity school and a place of worship. Penn is now the only university in the world to offer both undergraduate and postgraduate degrees.
For its nearly three centuries of existence, the University of Pennsylvania has steadily built a solid reputation for itself as one of the most prestigious educational institutions in the whole country. Let's tackle "What is so special about UPenn?"
Location
One might make the case that Philadelphia is the quintessential example of a college town. It is the sixth largest city in the United States and provides everything that a student could want from living in a major metropolitan area, including great restaurants, fantastic museums, professional sports teams, and an international airport.
It is also the sixth largest city in the United States. Students who are eager for even more fun won't have to wait more than a few hours to go to New York City. In addition, Philadelphia is home to a large number of prestigious educational institutions, such as Temple, Drexel, St. Joseph's University, and La Salle University. Other prestigious educational institutions, such as Haverford, Bryn Mawr, and Villanova, are situated on the outskirts of the city.
What are some of UPenn's most well-known accomplishments? It is commonly referred to as the "Social Ivy" since students at this university lead active lives outside of the classroom and the mentality of "work hard, play hard" dominates the campus. However, despite the laid-back atmosphere, the academic standards at this school are quite high.
Academics
There are a total of 12 schools within the University of Pennsylvania, four of which provide undergraduate degrees: the College of Arts and Sciences, the School of Nursing, the Wharton School, and the School of Engineering and Applied Science. The Wharton School is widely regarded as one of the finest institutions of its kind anywhere in the world.

At least one-third of Wharton students' classes are taught in UPenn's other undergraduate schools, which contributes to the school's reputation for providing an education that draws from other fields. Wharton takes great satisfaction in its adaptable academic program, which gives first-year students the opportunity to explore interests unrelated to the business environment, such as a love for the written word or an aptitude for political science.
Students who take advantage of this method of instruction are better prepared for careers after college in virtually every sector.
What subject does Penn University excel in the most? The question could be rephrased as "what academic disciplines does the University of Pennsylvania excel in?" — Thirty percent of Wharton students go on to get two undergraduate degrees from two different schools within the University of Pennsylvania, which can take anywhere from four to five years to complete. The following are notable examples of dual degree programs offered by Wharton:
The Huntsman Curriculum: This program, which is offered by both the Wharton School and the College of Arts and Sciences, allows students to study both business and international affairs, thereby equipping them to participate in the global community.
The Jerome Fisher Program: This highly competitive dual-degree program in business and engineering is offered jointly by the Wharton School and the School of Engineering and Applied Science. For students to successfully complete this course of study, they will need STEM skills on par with those required at MIT.
The Vagelos Program is another program that is a collaboration between Wharton and the CAS. Students in this program take classes in both business and bioscience, which makes it an excellent option for students who are interested in pursuing a career in the life sciences or the healthcare industry.
Even though it is frequently overshadowed by the Wharton School at the University of Pennsylvania, the School of Engineering and Applied Science shouldn't be ignored. In addition to being well known for its multidisciplinary approach, the Department of Engineering at the University of Pennsylvania offers several specialized programs in collaboration with other schools. These programs include management and technology (M&T), energy research and development (VIPER), digital media and design (DMD), and information systems (NETS).
Extracurriculars
The University of Pennsylvania is situated in the middle of the bustling downtown district of Philadelphia, a city with a significant cultural and historical legacy. As a consequence of this, a significant portion of UPenn's co-curricular activities is focused on the arts.
The facilities of the University of Pennsylvania are of the highest caliber and include art galleries, performing arts centers, libraries, and even their very own radio station. These centers serve as meeting places for student organizations that allow individuals with similar passions for the arts and culture to interact with one another.
Clubs in music, media, entertainment, and production are available to UPenn students that are interested in performing arts.
There are specialized clubs for Fashion and even Music Production, providing every student with the opportunity to participate in an activity that is relevant to their individual passions and interests. Many student organizations at UPenn have a strong emphasis on activism because the university places such a strong emphasis on community service. These organizations frequently promote important aspects of civic-mindedness and provide service to the community such as voter registration, participation in peaceful protests or marches, and keeping up to date on national news.
Sports
UPenn is a distinguished member of the Ivy League and boasts outstanding athletic teams in a variety of sports, including cross country, football, soccer, rowing, and more. Students at the University of Pennsylvania who are interested in participating in sports in a setting that is not a competitive one can choose from one of numerous intramural sports programs.
In addition to athletics, the University of Pennsylvania places a significant emphasis on the students' overall health and well-being. Because of this, the state-of-the-art recreational facilities provide students with the opportunity to work out and release any tension they may be feeling as a result of the demanding academic schedule they are required to follow.
Greek Life
There are a total of 48 different sororities and fraternities on campus at Penn. Students who are interested in working toward a common objective on campus, whether that objective is to reach out to the people in their local neighborhood or to their fellow students, will find a home in one of these student organizations.
Greek Life is an important part of the UPenn campus, and students who participate in these groups often find that they are welcomed into a close-knit family that they can count on throughout their time in school.
UPenn Class of 2025 statistics gives you a glimpse of how selective UPenn is. However, if you are passionate about attending Penn, AdmissionSight can help you how to get into UPenn. AdmissionSight, we have over 10 years of experience guiding students through the competitive admissions process to get accepted to the top universities in the world. On average, 75% of our students are admitted to an Ivy League university, Stanford, MIT, UChicago, and Caltech, one of the highest track records in the industry. Feel free to set up an appointment today to book your initial consultation.