UPenn Interview: Everything You Need to Know
How do you get an interview with UPenn?
Depending on volunteer availability, more than 90% of applicants receive a UPenn interview invitation. While the interviewers are not admissions officers, they are eager to learn more about you and to share their Penn experiences.
Interviews with alumni are available to first-year applicants of the University of Pennsylvania. Typically, applicants for transfers are not invited for interviews. For the 2022–2023 application process, all admissions interviews will be conducted virtually for the health and safety of prospective students and Penn alumni interviewers. All interviews are done over the phone, via Zoom, Google Hangout, or another similar chat platform.
How do you get an interview with UPenn? Members of the Penn Alumni Interview Program are given the names and contact information of applicants, and they will get in touch with you. Alumni volunteers do not have access to your application, and there is no pre-screening of applicant files. For your benefit, Penn alumni volunteers undergo an extensive training program.
If you get a call asking you to come in for an alumni interview, you are highly encouraged to make time. If you must decline the interview, please let the interviewer know in writing why you are unable to take part in the discussion. Contact Penn Admissions if you have questions concerning certain conditions that pertain to your interview. Make sure to follow up with your interviewer directly. On the contrary, it is against the admissions policy for candidates to request a UPenn interview.
Early Decision applicants are contacted by alumni interviewers between the middle of October and the final week of November. Between December and February, interviewers get in touch with applicants for the Regular Decision. Interview invitations are normally extended to QuestBridge Finalists around November. Interviews cannot be arranged in advance. Do not be concerned if you are not invited for an interview. Not getting an interview will not affect your review because UPenn cannot get in touch with every applicant.
Please be patient and recognize that while an offer of an interview is likely, it is not assured. The email address you provided in your application is the most likely method for UPenn to get in touch with you, so regularly check your inbox and even the spam folder. You might also hear from alumni interviewers at the phone number you provided on your application. Be prompt in your response, if possible, within 3-5 days. Keep in mind that this interaction with your interviewer is just the beginning, so make a good first impression. Alumni interviewers may assume you want to refuse the interview if they do not hear back from you right away.
You might be curious and look up your interviewer however, Penn discourages applicants to do so. The school requests that you refrain from conducting internet searches on your interviewer or contacting them on social media, just as the interviewers were asked not to check up on Penn applicants online. The UPenn interview is meant to be a new exchange of ideas between two interested (and fascinating), but unrelated, parties.
What are the questions to expect in a UPenn interview?
The UPenn interview is not a test. It gives you a chance to express information about who you are in your own words. Your interests and your decision to apply to Penn will be the main topics of discussion. Additionally, it's a chance to discover more about the university.
As you start your preparation, you might ask "What are the questions to expect in a UPenn interview?" The interviewer may ask you about the following topics:
Can you tell me a little about yourself?
What is important to you?
What are your current academic and/or extracurricular interests?
What led you to apply to Penn?
What classes, programs, and activities on Penn's campus are exciting to you?
What plans do you have for your future?
There will be an opportunity for you to ask questions during the interview as well. Make the most of this chance by planning your questions. If it's more convenient for you, you can write them down and bring them with you. Your Penn alumni interviewer might not have been actively involved with the school or might not be much updated of campus life now but their experience will give you important insight.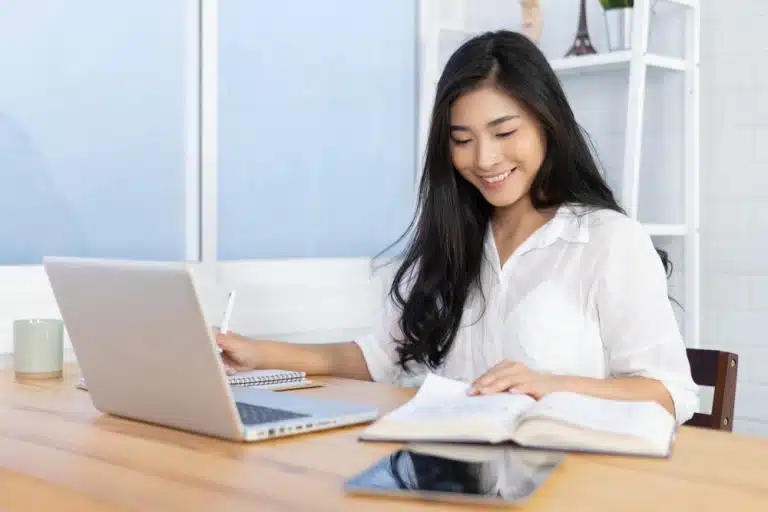 Consider incorporating the following Penn-specific inquiries on your list as you draft your own questions for the UPenn interview:
Can you tell me about the most influential parts of your Penn experience?
What is one of your favorite Penn traditions?
In what ways are you still connected to campus and your Penn peers?
What are the advantages of the Penn alumni network?
What kind of students does UPenn look for?
"To increase the quality of education, and to generate innovative research and methods of healthcare delivery by promoting a lively inclusive atmosphere and completely embracing diversity," is UPenn's mission.
With this, what kind of students does UPenn look for? Academic performance and aspiration are strongly valued at UPenn. The school demands that successful candidates have completed the most difficult courses and have achieved success in every subject. They value transdisciplinary abilities, like most elite universities.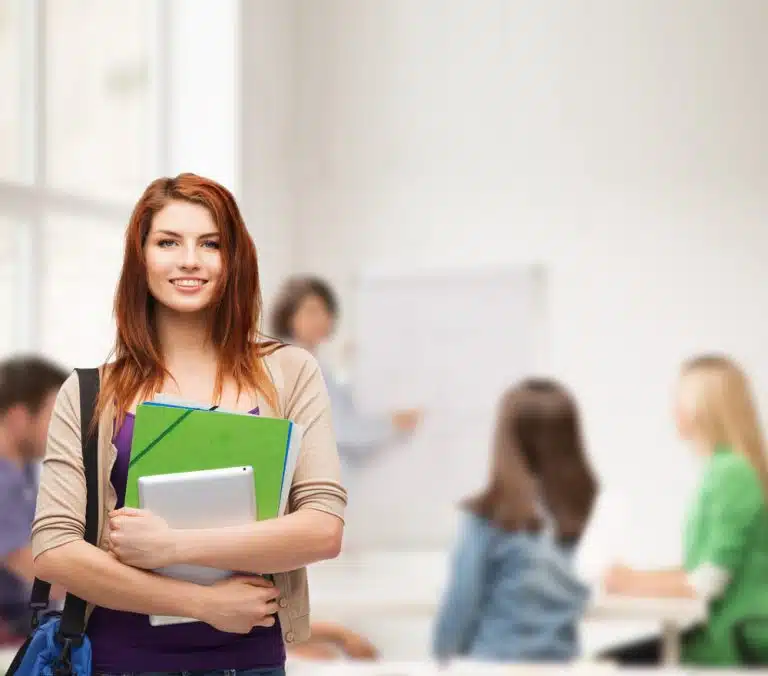 Consider the fact that over the past few years, 91% of the institution's admitted students had an unweighted high school GPA of 3.75+, and the accepted students had an average SAT score of 1494 to get an idea of how highly the university views academic success. However, Penn looks for students who also exhibit Benjamin Franklin's dedication to "service to society" in other areas. This essentially means that the institution is seeking young people who actively participate in enhancing both their local communities and society at large.
Penn wants to see an applicant's evidence of their sincere commitment to raising people up in their application. This does not imply that the institution expects you to engage in any big or global voluntary or philanthropic endeavors, though. They pay close attention to the societal effect that results from your genuine interests, abilities, and history. They seek young people who have demonstrated their capacity to start, expand, or innovate on community development initiatives that are important to them personally.
In addition, UPenn admissions counselors seek to enroll individuals with a variety of backgrounds, aspirations, and interests. They will have a clear reason to bring you to campus if you stand out from the crowd.
Does the UPenn alumni interview matter?
Does the UPenn alumni interview matter? Alumni interviews serve three purposes: they are a great way for alumni to stay involved with the university; they give prospective students the chance to ask questions of an informed and engaged alumnus about the university; and they give Penn Admissions information about the applicant that may not be included in the student's application (their personality, passion, and potential fit).
The interview report is quite useful, according to admissions officers, in assessing applications. Additionally, candidates report that the UPenn interview improved their opinion of the university and grew their willingness to enroll there.
Even though participating in these interviews is optional, most candidates do so. About 96% of first-year applicants were interviewed by Penn alumni the previous year, making Penn's program the biggest attempt of its kind in higher education. Naturally, declining the invitation would not reflect favorably on one's eagerness to go.
How do I prepare for a UPenn interview?
The interviewer will write a brief report after the interview, which will be included in your admissions file. Although it typically does not make or break the situation, doing it is still beneficial, and you should be prepared to put your best foot forward. A lot of questions might be wandering through your mind but let's answer the crucial query "How do I prepare for a UPenn Interview?"
Present it as the #1 institution on your list.
If your top choice school is Princeton, but you have also applied to Brown and Penn as well and got invited for an interview, that's fantastic! But you are not allowed to mention it to anyone at Penn. This is true for all admissions interviews in other schools, but it's extremely important at prestigious colleges. You need to present this institution as your top ideal school.
Top universities only want to admit pupils they are certain will enroll there if accepted. Approach the interview with this attitude. Do not even consider it a lie. Your college list should only include institutions that you would consider attending. You should already be psyched about Penn if it is on your list; just lean into it.
Research the school.
"Why do you want to study here?" is one of the questions that will be asked in practically every interview. This question should be ready for an excellent response from you. You ought to be able to discuss academics, special opportunities, and details. For instance, saying "because Penn is a pretty wonderful school" reveals nothing about you, the institution, or the type of student you would be. Rather, you may say something like "I want to study criminology and I was thrilled to find that Penn not only provided it but also included biological approaches to crime as part of the program. I appreciate that Penn permits it, and I would be thrilled to be able to enroll in some engineering school classes. I was interested to learn about CURF at Penn since I want to get involved in undergraduate research as well."
Your response should have some academic content, but you can also look at extracurricular activities. Make sure to be precise. To answer "I enjoy theater" is fine but it would be better if you say "I aspire to join Penn's Mask and Wig club because of my love of musical comedy."
Go over potential inquiries.
Different questions will be posed by each interviewer. Even though Penn posts sample questions, the format is more conversational than scripted. Many graduates will use these questions, which are provided to interviewers as a general guide. Consider your responses as you read through the questions in advance. Even if not all of them, your interviewer will most likely utilize some of them. Make sure that none of these inquiries would completely take you off guard. You may also look up other common college interview questions for you to be more prepared to answer other types of questions.
Discard one-word responses.
A one-word response ends a conversation more quickly than anything else. When asked what you like to do after school, if you just reply "Volleyball," it puts the burden on the interviewer to continue the conversation. Using the phrase "Volleyball. On the varsity squad at my school, I play a setter. I haven't missed a practice this season and I've been playing since my freshman year," gives the interviewer a lot more information. Be careful not to ramble on, but most students find talking more difficult than not talking during the UPenn interview.
Avoid falling into the stress trap.
When interviewing students, UPenn provides interviewers with a list of a few things to look for. One issue has frequently appeared on the list has to do with whether students at Penn can manage the demanding homework and fit in on the fast-paced campus. To get to this subject, interviewers frequently ask one about time management. When asked this, students frequently respond, "I do a lot already." This does make logic in that I will do well at Penn because I did well in high school. The issue now is that college is far more difficult than high school.
It doesn't tell much about your time management abilities by simply mentioning that you do a lot of things in high school. Speaking about your time management strategies or organizational systems reveals more about you. Avoid just saying "While I do a lot, I make sure to prioritize my time," instead say it like, "I am incredibly busy right now and I manage fine. I have a well-organized planner and have a structure in place to prevent projects and assignments from sneaking up on me. I also take care to limit my involvement in extracurricular activities to those that I can devote a lot of time to."
Pose pertinent questions.
You can often ask the interviewer questions. You should have some. Asking questions can make you appear more enthusiastic about UPenn and may provide you with some useful information about the university. Make sure the questions you ask are pertinent. Some things are obviously inappropriate, such as the question "Are there nice parties?" and other less evident ones.
Even though your interviewer is an alumnus, the year of their graduation may vary. Try to ask open-ended questions, such as "what was your favorite thing about attending Penn?" if the respondent graduated in 1982, or ask things like "If you could go back in time, what would you change at Penn?" If you can avoid it, try not to place the interviewer in a difficult situation.
Be more relaxed and open!
Another rather generic interview advice, but one that you should use to your advantage. An interview will not go well if you are very reserved. Particularly if your interviewer is a recent graduate, as many Penn interviewers are. Most recent graduates are just as excited as you are to ace the interview and eventually be able to attend UPenn.
This may be challenging, though, if you often sound robotic. Don't be afraid to discuss your interests during the UPenn interview. Penn is always on the lookout for mature students with a variety of skills and passions. Interviewers will perceive you as more approachable if you relax and chat about your interests. This is crucial when the interviewer needs to submit their report to the admissions office following the interview. It is easier for them to write about you the more information they know. There are just about 6 open-ended questions in the report. The more information they have about you and the more they can learn about you, and the more accurate that report will be.
What is UPenn known for? Students actively participate in extracurricular activities, and the motto "work hard, play hard" dominates the campus, earning it the nickname "Social Ivy." However, don't be fooled by the school's laid-back atmosphere; the academics are challenging. UPenn's prestige has caused admissions to become more challenging each year. Thus, students take every opportunity, such as the UPenn interview, they can have for a little boost in their application. Now, if you need further assistance in the admissions process, teaming up with AdmissionSight would be the perfect answer for that.
AdmissionSight has been in the admissions counseling industry for more than 10 years now and we have helped thousands of students get into the top universities around the globe including UPenn. If you are interested to know us, book an initial consultation with us today.