UPenn Regular Decision Notification Date
When Does UPenn's Regular Decision Come Out?
The University of Pennsylvania's urban campus, located in the historic city of Philadelphia, is home to four Penn undergraduate schools. To mention a few, it is home to the world's first collegiate business school (1881) and the world's first double-decker college football stadium. To begin, you must first visit Penn's application portal. Penn accepts the Common App, the Coalition App, and the QuestBridge App. Now, you might wonder "When does UPenn's regular decision come out?" The UPenn regular decision notification date is by April 2023 for this admissions cycle.
Early Decision
Penn's Early Decision program is binding, which means that if you are admitted, you must accept the admission offer. By mid-December, you will have learned if your Early Decision application was admitted, deferred, or denied.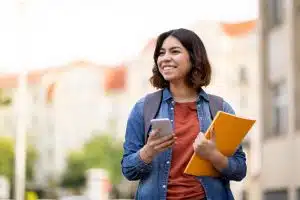 All Early Decision candidates will be informed of the exact time and date of the decision release at least one week in advance, so they will know when to expect their admissions decision.
Regular Decision
If you apply to the University of Pennsylvania as a Regular Decision student and are accepted by another institution through a binding Early Decision program, you must notify the Office of Admissions and withdraw your Penn application.
Upon the UPenn regular decision notification date, you will receive one of three outcomes of your application: admitted, deferred, or denied.
Although Early Decision students must submit their applications earlier (November 1st) than Regular Decision applicants (January 5th), the application process is the same. Let's check some important dates for your application:
UPenn Early Decision Notification Date: Mid-December 2022
UPenn Regular Decision Notification Date: By April 2023
Early Decision Admitted Student Reply Date: January 5, 2023
Regular Decision Admitted Student Reply Date: May 1, 2023
How Does The UPenn Admissions Process Work?
So, how does the UPenn admissions process work?  When attempting to figure out how to get into UPenn as the UPenn application deadline approaches, you will want to know what are the application requirements. This is especially true given the low acceptance rates for UPenn Early Decision and Regular Decision.
The UPenn application can be accessed via the CommonApp or the Coalition Application. In addition, you can apply to UPenn as a QuestBridge scholar through the QuestBridge application. UPenn has no preference for any format and treats both applications equally. You should compare the features of each application format and select the platform that best meets your needs. You should only submit one application per admissions cycle and not combine applications from other platforms.
UPenn requires the following for your application:
Official high school transcript
School Report
Three recommendation letters
Early Decision Agreement (if applicable)
Mid-year report
Final report (if matriculating)
UPenn supplemental essays
The supplemental essays at UPenn will demand the most of your attention out of all these requirements. For the rest of the requirements, ensure that your school provides the remaining forms specified above to UPenn admissions by the application deadline.
The UPenn undergraduate application also includes optional application materials, which you must submit before the UPenn application deadline if you qualify. They are as follows:
UPenn SAT/ACT scores
UPenn interview
Fine arts supplement
One additional recommendation letter
Financial aid materials
If you are considering attending UPenn, you must keep the UPenn average GPA in check. The average GPA at UPenn is 3.9. This makes the institution extremely competitive, with a low UPenn Early Decision acceptance rate as well as low rates for Regular Decision admissions. According to the University of Pennsylvania admissions website, high school performance is "the single most important factor in the student selection process."
Students must choose rigorous yet appropriate high school classes to attain the UPenn average GPA. For example, if you have taken standard math courses throughout high school, the senior year may not be the best time to take AP Calculus BC. However, thriving in difficult classes is the best method to demonstrate academic prowess. It all comes down to striking the correct balance in your course schedule.
Don't panic if you're a high school junior or senior wondering how to get into UPenn and realize you won't be able to meet the UPenn average GPA by the UPenn application deadline. Keep in mind that your grades are only one component of your application. Finally, your GPA demonstrates to UPenn admissions how well you will handle their course load. You can still submit a successful application if you can supplement a GPA lower than the UPenn average GPA with strong UPenn SAT scores, extracurriculars, and UPenn supplemental essays. Start strategizing before the UPenn application deadline to put your best foot forward.
Now, considering COVID-19, UPenn waived its requirement for UPenn SAT or ACT scores for the 2021-22 admissions cycle. These policies, however, are subject to change. So, keep posted on the UPenn SAT and ACT score requirements.
It is theoretically optional to send UPenn SAT or ACT scores. However, when considering how to get into UPenn, keep in mind that testing is an excellent approach to strengthen your application. This is especially true if your GPA is lower than the university's average. Take the PSAT during your sophomore year to get a baseline score. Then, throughout your sophomore and junior years, you should study. This will allow you to test and retake as needed to obtain high UPenn SAT test scores before the UPenn application deadline.
Along the same line, if you are offered a UPenn interview, you are advised to take advantage of it. This is an excellent opportunity to add life to your application and meet someone who has studied at the institution.
Only submit the fine arts supplement and additional letter of recommendation if they are needed and will strengthen your candidacy for the said major. Share your art portfolio with UPenn admissions if you have one.
Regarding the supplementary letter of recommendation, UPenn advises that you only submit additional letters from people who know you personally and whom you think could contribute information not found elsewhere in your application.
When thinking about how to get into UPenn, you may be curious about the application review procedure. Fortunately, the Penn Admissions YouTube video, "Advice on Navigating the College Admissions Process," gives light on the process. UPenn describes each part of their "complete whole person review" for each applicant in this video. This review is divided into four areas by UPenn admissions: Academics, Activities, Essays, and Interviews. Academics are UPenn's top priority, so look at the UPenn average GPA and seriously consider submitting UPenn SAT scores.
Furthermore, Penn recognizes that application to UPenn is a family tradition for many families. The Admissions Office identifies legacy applicants based on information submitted in a student's application, with "legacy" defined as a child or grandchild of alumni. Legacies who apply to Penn, like other applicants, are given careful consideration throughout the application process.
How Many People Get Waitlisted By UPenn?
After May 1, students will either accept or decline their admission offers which were released during the UPenn regular decision notification date. When a university's incoming class size is not as large as the school would like, it must admit more students. To do this, the institution maintains a waiting list of applicants who were not admitted but may be awarded these additional matriculation slots
As a result, being waitlisted means you are neither accepted nor rejected; you are offered the option to "take" a position in the incoming class from an accepted student who does not matriculate.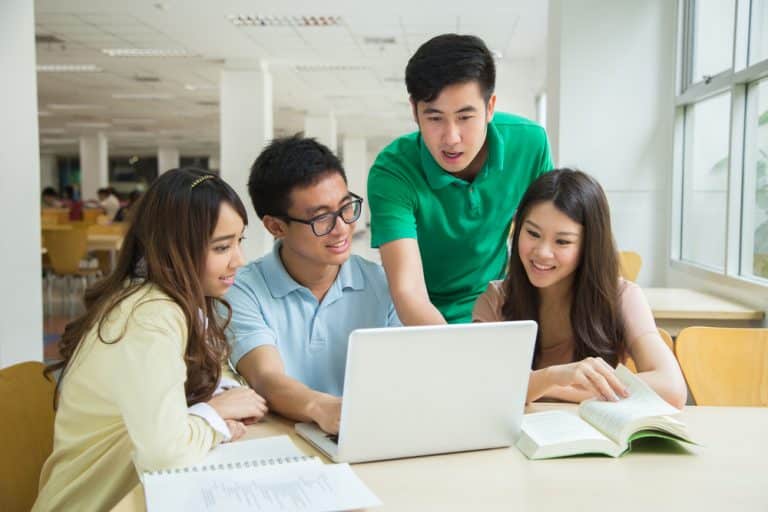 Your chances of being admitted from the waitlist at an Ivy League institution vary greatly. As a result, it is critical to examine the incoming class size, waitlist size, and the number of individuals admitted from the waitlist at various Ivy League schools.
Other Ivy League colleges rarely admit students from their waitlists. Now, how many people get waitlisted by UPenn? During the 2018-2019 admissions period, the University of Pennsylvania, for example, waitlisted 3,535 students. 2,561 of these students accepted their waitlist offer, with 9 being admitted.
Students who accepted a waitlist offer from UPenn had a 0.4% chance of admission; this likelihood of being waitlisted and admitted at UPenn is an order of magnitude lower than the probability of being waitlisted and admitted at Cornell.
In general, Brown, Cornell, and Yale admit roughly 100 students from their waitlists each admissions cycle, but UPenn, Dartmouth, Columbia, Princeton, and Harvard frequently admit 0-40 students from their waitlists.
Accepting a seat on the waitlist is the first step toward securing admission after being waitlisted. This demonstrates to the school to which you applied that you value attending their university.
Admissions experts often advise waitlisted students to contact the school's admissions office and express their desire to attend. It is helpful if admissions officers recognize your name. Many waitlisted candidates do nothing but wait after being waitlisted, so you have an advantage over them when you contact the university's admissions office.
When you contact an admissions officer, underline that the school is your top choice, and keep the admissions staff up-to-date on any new successes you have done since submitting your application. These achievements can include accolades you have received, leadership positions you have held, and GPA boosts. If the circumstances allow, you can also request to visit the school campus.
It is preferable to contact admissions offices a few times in a professional, planned manner rather than calling or emailing admissions staff continuously and recklessly. Sending an email to the admissions office that reiterates your strong interest in attending the institution and organizes all your recent achievements is an excellent tactic.
Does Early Action Increase Chances At UPenn?
As a review, the Early Decision date is November 1, and admissions decisions are issued in mid-December. Because Early Decision is binding, individuals who are admitted are required to attend Penn. The deadline for Regular Decision is January 5, and applicants will receive their decision by the UPenn regular decision notification date which falls in April.
Applicants who were accepted during Regular Decision or those who were deferred from Early Decision and accepted during Regular Decision have until May 1 to accept the admission offer.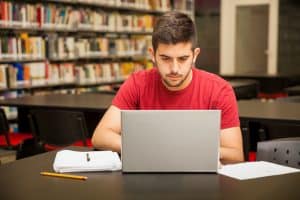 Penn released its Early Admission results for the Class of 2027, but the acceptance rate was not disclosed. With over 8,000 applications, this was the largest Early Decision applicant pool in Penn's history. Accepted students make up roughly half of the incoming class of 2027. Last year, the institution announced that 1,218 students were admitted early, with a 15.6% acceptance rate.
Acceptance Rates for UPenn Early Decision
| | | | |
| --- | --- | --- | --- |
| | Class of 2024 | Class of 2025 | Class of 2026 |
| Total ED Applicants | 6,453 | 7,962 | 7,795 |
| Total ED Admissions Rate | 19.70% | 15% | 15.60% |
Several Ivy League institutions, including UPenn, Princeton, and Cornell, have elected to withhold the acceptance rate of the Class of 2026 regular choice results to refocus attention on the students rather than low acceptance rates.
UPenn's Class of 2026 admittance rate is estimated to be at 4.4% based on available statistics. The Cohort of 2026, UPenn's 270th class, received 55,000 applications, 15,000 more than the Class of 2024.
Acceptance Rate and Admission Statistics for the Class of 2026
| | | | |
| --- | --- | --- | --- |
| | Number of Applications | Accepted Students | Acceptance Rate |
| Regular Applications | Withheld | Withheld | Withheld |
| Early Applications | 7,795 | 1,218 | 15.63% |
Does early action increase chances at UPenn?  UPenn's overall acceptance rate is only about 4.4%, which is significantly lower than the 15.63% acceptance percentage for those who apply through the school's early decision program. Applying for an early decision to UPenn, increases your chances of admission.
Early decision (ED) applicants are accepted at a greater rate at UPenn, although the early decision is not without its hurdles. The early decision at UPenn is binding, and students admitted through ED are obligated to attend the school. If you are thinking about applying for ED at UPenn, make sure it's the top school you want to attend and that it's within your budget—because ED is binding, you can't compare financial offers from other institutions.
As one of the most respected colleges in the country, UPenn attracts the brightest minds. Consider consulting with an expert admissions expert like AdmissionSight to boost your application. As previously said, during the most recent UPenn regular decision notification date, the school only admitted approximately 4% of its applications, therefore you must make your application stand out.
By achieving high exam scores and participating in relevant extracurricular activities, you will be placing yourself in the best position to succeed. Go above and beyond the UPenn admissions criteria. If possible, strive to do meaningful work in your community, as this is an important element of Penn's mission and culture.
Feel free to schedule an initial consultation with AdmissionSight to discuss your application strategies for UPenn.