UPenn's Graduation Requirements
What are the graduation requirements for UPenn?
What are the prerequisites for graduating from the University of Pennsylvania? In order for students to graduate from their respective schools, they are accountable for ensuring that they have satisfied all of UPenn's graduation requirements outlined in their respective curricula. Below are the school-specific policies:
College of Arts and Sciences
Upon the fulfillment of UPenn's graduation requirements for the College of Arts and Sciences, you need to take note of the following:
Full-time enrollment is the standard for students.
It is required that at least four semesters of full-time study be completed while enrolled at the University of Pennsylvania. This is due to the fact that the value of the Penn experience lies not only in the courses that are taken but also in participation in the life of the University community both inside and outside of the classroom.
Additionally, students are required to be registered for their final two semesters at the University, which must include registration for one of the University's approved study abroad programs.
At the University of Pennsylvania, a Bachelor of Arts degree cannot be awarded to any student who has not successfully completed at least one-half of the entire number of needed course units while enrolled at Penn.
In addition, students are required to take at least one-half of the courses that are necessary for their major while enrolled at Penn (though some major programs may require more than this number).
Any courses that were completed on a pass/fail basis and that were later certified by the department or program as being a part of a major or minor will be revealed upon graduation.
The application for graduation in the fall of 2022 will be available soon, and the College will notify those who are interested in graduating when the application may be submitted.
An Application for Graduation needs to be turned in at the beginning of the semester in which graduation is anticipated to take place. The College Office creates a graduation timetable each year, and it is mandatory for seniors to follow this schedule.
In the event that you miss the deadline for submitting your graduation application, you will be subject to a late fee.
When a student completes coursework at the University of Pennsylvania that counts toward the Bachelor of Arts degree in Arts and Sciences for their undergraduate degree, that coursework is recorded on the student's undergraduate transcript. This occurs before the student receives their undergraduate degree. The transcript is considered closed on the date of graduation, which means that it cannot be updated beyond that date.
Students are required to settle all of their financial obligations before receiving their diplomas. In other words, all financial commitments, including fees, fines, and library fines, must be cleared up and handled before the student can graduate.
School of Engineering and Applied Science
Students at the School of Engineering and Applied Science are required to finish all of the courses that are associated with their major, as specified by each department individually.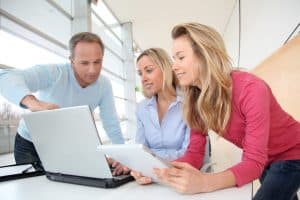 Through the use of PATH@Penn, one may access an electronic worksheet as well as a planning document. It is a worksheet that gives you an easy way to plan out your academic program, and it allows you to keep track of the courses and prerequisites that you need to complete.
The particular requirements (worksheet) that need to be satisfied for each major in order to get a  degree are determined by the entering year.
Students who started attending Penn before Fall 2020 will not be able to switch to the "Entered Fall 2020 or later" worksheet when it becomes available. There are not going to be any exceptions.
The electronic worksheets that were described earlier contain an outline of the precise course requirements that must be fulfilled in order to finish the degree.
Moreso, a candidate for a dual-degree program or dual major must demonstrate that they have completed all of the necessary coursework for each of the programs.
It should be brought to everyone's attention that the SEAS Writing Requirement has been in place for all SEAS students ever since the Class of 2001.
In the process of establishing a curriculum, the student creates a worksheet of intended courses with the assistance of their academic advisor.
The filled-out spreadsheet details the courses that have been selected as well as the semester-by-semester schedule for taking both obligatory and elective classes.
When going through this procedure, the student ought to keep in mind that each individual course unit calls for a combined effort of eight to twelve hours per week, which includes time spent in class, the laboratory, doing research, and studying.
The first planning worksheet is created during the first semester of the freshman year and is updated as the student's interests shift during the course of their academic career.
School of Nursing
A student receives their diploma once they have demonstrated that they have successfully completed all of Upenn's graduation requirements for the School of Nursing listed below.
A student must have earned, transferred, or challenged a total of 40.5-course units (class of 2025 and previous) or 39-course units (class of 2026 and beyond) in order to be considered for admission.
Earning a total of twenty units of credit at the University of Pennsylvania is required.
It is necessary to retake a mandatory course in order to earn a passing grade if the course is given an F grade.
By the day of graduation, all incompletes (I), no reports (NR), and no grade records (GR) must be cleared, otherwise, the student's name will be removed from the graduation list for that term.
A cumulative grade point average of at least 2.0 is necessary, and all financial liabilities owed to the university must be paid in full.
Honors upon graduation can be awarded to students who have successfully completed a minimum of 20 units of study while enrolled at the university. Both the student's transcript and their actual diploma should reflect any honors received upon graduation. The following are the honors received upon graduation:
Cum Laude                          GPA of 3.40 or above
Magna Cum Laude            GPA of 3.60 or above
Summa Cum Laude           GPA of 3.80 or above
A student is ineligible for graduation honors if they have been given a sanction equal to or more than probation for violating the Code of Academic Integrity, the Code of Student Conduct, or the Sexual Violence, Relationship Violence, and Stalking Policy during their time at the university.
There is only one commencement ceremony held in May by the School of Nursing. Students who will be graduating in either December or August are strongly invited to attend the May Commencement ceremonies for both the University and the School of Nursing.
Participation in graduation ceremonies is open to students who have not yet finished all of the requirements for their degree if the student meets one of the following criteria:
Are in a favorable position academically.
Have successfully finished NURS 3900.
Have no more than two free electives or sector requirements left, or just one additional course that isn't clinical.
Have been granted permission to march in the ceremony by the Associate Dean for Academic Programs.
The Wharton School
Single-degree students at Wharton are required to satisfactorily complete all 37-course units of the Wharton curriculum as well as meet the curricular requirements that are outlined in both the student handbook and online. Only then will they be eligible to receive the degree.
Students pursuing a coordinated dual degree should speak with their program advisors in order to obtain information and policies regarding degree completion.
The following are additional requirements that must be met to graduate:
Students are required to have a cumulative grade point average of at least 2.0, and each of the four courses that count toward their concentration must have a GPA of at least 2.5. (s).
When working toward graduation, students may only receive credit for a maximum of eight courses from any one department.
In order to receive a diploma, all NR, GR, and I classifications must be converted to a letter grade or otherwise removed from the student's permanent academic record.
Students who have completed their undergraduate studies at another university and wish to transfer to the Wharton School at the University of Pennsylvania are expected to spend at least one-half of their required course work (19-course units minimum) and at least four semesters at Penn.
Once a student has received their diploma from the University, there are no more adjustments that may be made to the transcript. It is the duty of the student to check and make sure that the transcript has no errors.
What GPA do you need to graduate from UPenn?
What minimum GPA is required to graduate from the University of Pennsylvania? As part of UPenn's graduation requirements, students should discuss the policies and processes pertaining to grading and GPA calculations with their respective academic advisors.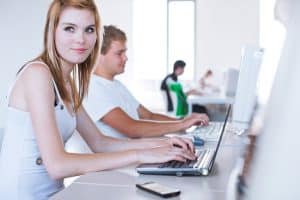 Students at the University of Pennsylvania are expected to keep up a certain level of academic achievement in order to avoid the possibility of being placed on academic probation.
Students who are enrolled in more than one undergraduate school are subject to the academic standing standards of both institutions. Moreso, conditions that must be met in order to maintain a good academic standing differ from school to school.
The following must be met in order to maintain a good academic standing:
College of Arts and Sciences
The College anticipates that all of its students will continue to maintain a satisfactory academic standing, which can be characterized as follows:
The student is required to maintain a term and cumulative grade point average of at least 2.0.
During any given term, the student may not receive more than one grade of F or Incomplete.
Over the course of two consecutive terms, the student is required to complete a minimum of six credit hours. (summers not included).
The student is required to be making headway toward earning a degree from the college.
School of Engineering and Applied Science
Students are expected to maintain a grade point average (GPA) of at least 2.0 throughout their time in the undergraduate program, in addition to making academic progress toward the completion of the degree that they have selected.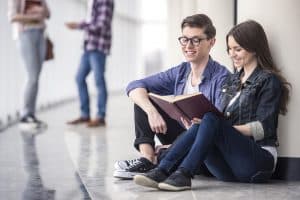 In addition, students are required to keep their overall grade point average (GPA) in "the major" above 2.0. All of the coursework in mathematics, physics, and engineering constitutes the major.
For the purposes of this definition, academic advancement is defined as an annual average of successfully completing a minimum of eight-course units.
School of Nursing
A student is considered to be in good standing if they meet the following criteria:
They maintain a minimum GPA of 2.0 and the proper course load (without incompletes), and they are not on probation.
They are not on financial hold or carrying past-due balances.
They are continuously enrolled each semester or on an approved leave of absence.
The Wharton School
The Academic Standing Committee is responsible for evaluating the academic achievement of all Wharton undergraduate students and determining their academic standing at the conclusion of each and every semester.
Students will be held accountable for the following consequences if their academic performance does not meet the institution's requirement for adequate academic growth.
The Academic Standing Committee will place students on academic probation if they have a semester grade point average that is lower than 2.0.
After being placed on academic probation, students have until the end of the following semester to complete four-course units, earn a term grade point average of at least 2.0 without receiving any I, F, W, or GR grades and face the possibility of being excluded from school-based extracurricular activities.
Students who are placed on academic probation are required to meet with an academic advisor from the Undergraduate Division on a regular basis.
Moreover, students who have been previously placed on academic probation and who fall below the school's standard for satisfactory progress in any subsequent semester will be subject to more severe sanctions than students who are struggling academically for the first time.
This is because students who have been on academic probation in the past are more likely to continue to struggle academically.
How does UPenn's graduation work?
How exactly does the graduation process at UPenn work? Students who are currently enrolled in any of Penn's 12 undergraduate, graduate, or professional degree programs are encouraged to participate in the Commencement ceremony after the completion of their graduation requirements.
The ceremony will include greetings from administrators of the university, the conferral of degrees, the awarding of honorary degrees, and statements from the speaker who will deliver the commencement address.
In addition to the Commencement ceremony that is held for the entire institution, each School also holds its ceremony. In the spring, additional details regarding these upcoming ceremonies will be made available.
Please be aware that each of the School ceremonies will have its own unique attendance restrictions and ticket requirements, and that they will vary based on the location of the ceremony. Make sure you get information from the School regarding their policies by checking with them.
An interfaith activity for graduating seniors, the Baccalaureate ceremony features musical performances, readings, prayers, and a special guest speaker in addition to other activities such as readings and prayers.
Completing the University of Pennsylvania's stringent standards can be challenging. However, no matter how extensive the procedure, the reward is always worthwhile.
We at AdmissionSight, believe that you have what it takes to persevere through any obstacles standing in the way of a degree from the University of Pennsylvania. However, at this time, gaining admission to the school is the most important goal.
Students have found AdmissionSight to be an invaluable resource as they attempt to navigate the competitive college admissions process. Contact us as soon as possible to schedule a meeting.