Vanderbilt Athletics: A Tradition of Excellence and Growth
At the heart of Nashville, Tennessee, lies a storied institution where athletic prowess and academic excellence have intertwined for over a century, forming an indelible part of its cultural fabric. Welcome to Vanderbilt University, a place where Commodore athletes train, compete, and excel, while simultaneously excelling in their educational pursuits. In this in-depth exploration, we shall delve into the fascinating world of Vanderbilt Athletics, a microcosm that embodies the sheer determination, passion, and spirit of the university and its student body.
Brief overview of Vanderbilt University
Established in 1873, Vanderbilt University has risen to prominence as a respected institution renowned for its research, innovation, and commitment to academic excellence.
Encompassing ten colleges and schools that cater to a diverse array of disciplines, Vanderbilt is home to over 13,000 students from across the globe.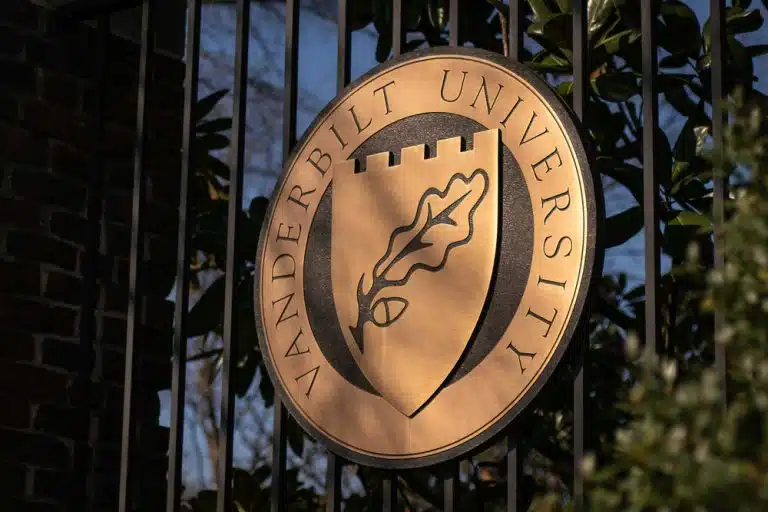 Beyond the classroom, the university prides itself on fostering a vibrant campus culture and fostering a sense of belonging among its students.
It is within this context that the Commodores' athletic pursuits have flourished, becoming an integral aspect of the Vanderbilt experience.
Importance of athletics in the overall student experience at Vanderbilt
At Vanderbilt University, athletics are about more than just competition and physical fitness; they represent an essential component of the holistic student experience.
Participating in sports instills vital life skills such as teamwork, leadership, discipline, and resilience, which are invaluable to students as they navigate their academic and personal journeys.
Moreover, athletics fosters a sense of camaraderie among the student body, creating opportunities for shared experiences, school spirit, and lifelong friendships.
This connection between academics and athletics is the lifeblood of the Vanderbilt ethos and a cornerstone of the university's identity.
Importance and purpose of the article
As we embark on this journey through the hallowed halls of Vanderbilt Athletics, our objective is to offer a comprehensive and insightful look at the various facets that make it an enduring source of pride for the university.
From its storied history and renowned athletes to its state-of-the-art facilities and commitment to student-athlete success, we aim to provide an in-depth perspective that transcends mere facts and statistics.
By shedding light on the significance of Vanderbilt Athletics, we hope to instill in our readers an appreciation for the dedication, talent, and passion that defines the Commodore spirit, and inspire the next generation of student-athletes to carry the torch of excellence, both on the field and in the classroom.
What sports is Vanderbilt known for?
Which athletic disciplines is Vanderbilt University renowned for? Vanderbilt University, located in the heart of Nashville, Tennessee, is a beacon for student-athletes, particularly known for its prowess in certain sports.
These sports not only add to the university's prestige but also play a pivotal role in shaping the spirited community culture the institution so proudly embodies.
Baseball
Arguably the crown jewel of Vanderbilt athletics, the Commodores' baseball program has carved a niche for itself as a powerhouse on the national stage.
Their consistent performance and success, including multiple College World Series titles, have solidified their reputation as a formidable force in collegiate baseball.
The program's commitment to excellence is reflected in the number of its alumni who have gone on to play at the major league level.
Football
The Vanderbilt Commodores football team competes in the Southeastern Conference (SEC), one of the most competitive collegiate athletic conferences.
Despite the fierce competition, Vanderbilt has produced numerous notable NFL players and has been part of some of the most memorable moments in college football history.
Basketball
Both the men's and women's basketball teams at Vanderbilt have a storied history and have consistently competed at high levels within the SEC.
The teams play their home games in the Memorial Gymnasium, an iconic venue known for its unique stage-like setup.
The women's team, in particular, has had an impressive run, making it to the NCAA tournament multiple times.
Bowling
The Vanderbilt women's bowling team is another standout, having claimed an NCAA championship and consistently ranking among the nation's top programs.
Their competitive edge and dedication highlight Vanderbilt's commitment to excellence across a broad range of sports.
Cross Country and Track & Field
Vanderbilt's Cross Country and Track & Field teams have consistently produced All-Americans and have a strong showing in the SEC.
These teams showcase the university's commitment to a diverse range of sports and the development of well-rounded student-athletes.
Is Vanderbilt a good sports school?
Does Vanderbilt University have a strong reputation in athletics? The university's commitment to developing well-rounded individuals is evident in the way it nurtures its student-athletes.
The following subtopics further underscore why Vanderbilt is considered an exceptional sports school.
Competitive Athletic Programs
Vanderbilt athletics competes in the Southeastern Conference (SEC), one of the most competitive collegiate sports conferences in the nation.
This places Vanderbilt among some of the best sports schools in the country. It has well-established programs in sports like baseball, football, basketball, and bowling, among others, consistently producing teams and athletes that compete at the highest level of collegiate sports.
Excellence in Performance
Vanderbilt's athletic teams have achieved significant success on the national stage. The baseball team, for instance, has won multiple College World Series titles.
Similarly, the women's bowling team has clinched an NCAA championship. These accolades are a testament to Vanderbilt's commitment to sporting excellence.
Development of Student-Athletes
At Vanderbilt, the term "student-athlete" carries weight. The university puts a strong emphasis on ensuring that athletes excel not only in their respective sports but also in the classroom.
It offers a range of support services, including academic advising and tutoring, to help student-athletes balance their academic and athletic responsibilities.
State-of-the-Art Facilities
Vanderbilt boasts top-tier athletic facilities that cater to a variety of sports. These facilities not only offer student-athletes the resources they need to train and compete but also contribute to the overall appeal of Vanderbilt as a top sports school.
Dedicated Coaching Staff
Vanderbilt's coaching staff is composed of experienced and dedicated professionals who are committed to developing their athletes' skills and fostering a culture of sportsmanship and teamwork. Their expertise and guidance play a critical role in the success of Vanderbilt's athletic programs.
Impactful Community
The athletics community at Vanderbilt is a vital part of the overall campus culture. Sporting events are community experiences, bringing together students, faculty, alumni, and local residents. This sense of community fosters school spirit and enhances the overall student experience.
What is the athletic GPA requirement for Vanderbilt?
What is the minimum GPA requirement for student-athletes at Vanderbilt University? At Vanderbilt athletics, the emphasis on student-athletes is not merely lip service.
The university holds its athletes to a high academic standard, illustrating its commitment to molding well-rounded individuals who excel both on the field and in the classroom.
The following subtopics delve deeper into the academic requirements for athletes at Vanderbilt, including the crucial aspect of Grade Point Average (GPA).
NCAA Eligibility
As a member of the NCAA Division I, Vanderbilt adheres to the academic standards set by the NCAA for all student-athletes.
These standards require that student-athletes maintain a minimum GPA (on a 4.0 scale) in their core courses to be eligible for competition.
The exact GPA requirement can vary depending on the year of enrollment and the high school curriculum of the student-athlete.
Vanderbilt's Academic Standards
Vanderbilt University is recognized for its rigorous academic standards, and these extend to its athletes.
While the university does not publicly disclose a specific GPA requirement for its athletes, it is understood that the university expects its student-athletes to perform at a high academic level, consistent with its reputation as a top-tier institution.
Balancing Academics and Athletics
Vanderbilt provides a robust support system to help student-athletes balance their academic and athletic commitments.
This includes academic advising, tutoring services, and study halls, all designed to assist student-athletes in maintaining their academic standing while they compete at the highest level of collegiate sports.
Importance of Academic Performance
At Vanderbilt, academic performance is seen as a key indicator of a student-athlete's ability to manage responsibilities, demonstrate discipline, and commit to long-term goals – all qualities that are valued both on and off the field.
Therefore, a strong GPA is often viewed as an asset, indicative of a student-athlete's potential for success in both their sporting and academic endeavors.
Preparation for Life After College
Vanderbilt's focus on academic achievement underscores its commitment to preparing student-athletes for life beyond their sporting careers.
The university understands that a strong academic foundation, reflected in a solid GPA, can open doors to graduate studies, professional opportunities, and other pursuits once a student's athletic career concludes.
What is the future of Vanderbilt athletics?
Vanderbilt Athletics, a beacon of excellence and dedication, stands poised on the threshold of an exciting future.
With its rich history as a foundation, Vanderbilt is committed to driving its athletic programs forward, pushing boundaries, and aiming for greater heights.
The future of Vanderbilt Athletics looks bright, filled with promise and potential, driven by a commitment to uphold the legacy of the Commodore spirit while seeking new milestones and achievements.
Upcoming projects and developments in the athletic department
As part of its forward-looking vision, Vanderbilt has several key projects and developments underway in its athletic department.
One such initiative is the significant investment in upgrading and enhancing athletic facilities. This initiative includes plans for a state-of-the-art indoor practice facility, upgrades to the football stadium, and improvements to the training and locker rooms.
These developments are designed to provide student-athletes with top-tier resources that support their athletic performance and overall well-being.
In addition, Vanderbilt is committed to expanding its support systems for student-athletes, including academic support, career counseling, and mental health resources, demonstrating its holistic approach to student-athlete development.
Recruiting strategies and plans for the future
Recruitment forms the backbone of any successful athletic program, and Vanderbilt is no exception.
As part of its future strategy, Vanderbilt is committed to attracting and retaining top athletic talent.
The university leverages its reputation for academic and athletic excellence, robust support systems for student-athletes, and the vibrant city of Nashville to appeal to prospective athletes.
The university is also investing in building strong relationships with high school coaches and athletic programs across the country and leveraging data analytics to identify promising talent.
In essence, Vanderbilt's future recruitment plans aim to ensure a steady influx of talented, dedicated student-athletes who will continue to uphold the Commodore legacy of excellence.
Conclusion
As we conclude our exploration of Vanderbilt Athletics, it becomes abundantly clear that this is more than just a sporting program.
It's a tradition, a community, and a platform for personal and collective growth. From the heart of Nashville, Vanderbilt Athletics continues to resonate on the national stage, all the while upholding the values of academic excellence, sportsmanship, and holistic student-athlete development.
The Commodore spirit, characterized by resilience, dedication, and a relentless pursuit of excellence, is deeply ingrained in every aspect of the program, from its storied past to its promising future.
Encouragement for prospective students
For those considering joining the ranks of Vanderbilt's student-athletes, remember that this is a place where your potential will be nurtured, your talents developed, and your dreams given the opportunity to flourish.
Vanderbilt Athletics offers not just an opportunity to compete at the highest level of collegiate sports, but also an engaging community and a supportive environment that ensures your growth beyond the sporting arena.
So, don your black and gold, come ready to compete, study, and grow, and prepare to contribute to the next chapter in the enduring legacy of Vanderbilt Athletics.
Segue to AdmissionSight
At AdmissionSight, we believe that every student deserves the opportunity to attend the college of their choice. That's why we specialize in providing expert guidance and support to help you gain acceptance to your top-choice schools.
Our team of college admissions specialists has over a decade of experience assisting students just like you in achieving their goals. We cannot stress this enough; we have the knowledge and expertise to help you succeed.
At AdmissionSight, we pride ourselves on being the most trusted name in college admissions advice. Our success is measured by the success of our students, many of whom have gone on to attend the most prestigious colleges in the country.
Don't leave your future to chance. Contact AdmissionSight today to schedule a free consultation and take the first step towards achieving your dreams. With our expert guidance and support, anything is possible.