Vanderbilt Cost of Attendance
Located in the heart of Nashville, Tennessee, Vanderbilt University is a private institution renowned for its strong academic programs, particularly in medicine, engineering, and music. It is also recognized for its vibrant campus life and commitment to research. However, as students consider pursuing their academic journey in this prestigious institution, understanding the Vanderbilt cost of attendance becomes crucial.
This guide will offer a detailed breakdown of the costs of attending Vanderbilt, insights into available financial aid opportunities, tips for managing your expenses, and help you determine whether a Vanderbilt education is worth the investment.
How Much Does It Cost to Go to Vanderbilt?
As you contemplate becoming part of Vanderbilt University's esteemed academic community, it's crucial to understand the financial commitment involved.
Let's delve into the estimated costs for the academic year 2023-2024 for full-time undergraduate students choosing to live on or off-campus.
Firstly, tuition forms a significant part of the expenses, coming in at $61,618 for the year. This investment in your education is a pathway to high-quality learning experiences and access to accomplished faculty.
In addition to tuition, housing, and meals are integral parts of the Vanderbilt student experience. The standard housing fee costs $13,484 for the 2023-2024 academic year. Regardless of the residence hall, whether it varies in room type, location, or amenities, each student will pay an identical rate for their on-campus accommodation.
Meanwhile, the first-year meal plan costs $7,570 for one academic year. The meal plan at Vanderbilt offers flexibility and can be utilized across a wide range of on-campus dining options. These include residential dining halls, various retail establishments, campus cafes, and the much-loved Munchie Marts with fresh grab-and-go and pre-packed options.
A successful academic journey also depends on access to the right resources. For this reason, you should factor in $1,194 for books and supplies. Student services, encompassing various campus resources and support, carry a fee of $1,554, while the student health fee is $774, providing access to on-campus medical services.
Personal expenses are also part of the picture. These costs, amounting to an estimated $3,396, can include laundry, entertainment, and other incidentals that contribute to your overall college experience.
Lastly, the cost of transportation will vary depending on your individual circumstances, including how far your home is from campus.
So, to answer the popular query among students, "How much does it cost to go to Vanderbilt?" The total estimated Vanderbilt cost of attendance stands at approximately $89,590.
New students should also be aware of a one-time first-year fee of $980 and a transcript fee of $100. For those entering specialized fields, additional costs may apply, such as the Blair Technology Equipment Fee of $598 for freshman music majors or the Engineering Fee & Laptop Allowance of $2,800 for engineering freshmen.
While the figures presented represent a snapshot of the academic year 2023-2024, it is important to be prepared for potential modest annual increases.
Additional considerations should include travel expenses and mandatory health insurance. Unless a waiver is submitted, students are required to participate in Vanderbilt's health insurance plan, costing $2,245 for domestic students and $3,491 for international students (2022-2023 academic year rates).
Unpacking these costs provides a comprehensive view of the financial commitment to attend Vanderbilt University. Understanding the Vanderbilt cost of attendance in detail helps prospective students and their families make informed decisions and plan their finances effectively.
Additionally, the array of financial aid options available at Vanderbilt provides considerable assistance, making this esteemed institution accessible to many.
What Type of Financial Aid Does Vanderbilt Offer?
Since the components of the Vanderbilt cost of attendance have been uncovered, students and parents often wonder, "What type of financial aid does Vanderbilt offer?"
Funding a college education is among the most significant investments a family will undertake, and the University firmly stands by the belief that the value of the Vanderbilt education justifies this investment.
To ensure that students from a diverse range of economic backgrounds can access the excellent opportunities at Vanderbilt, Vanderbilt's admissions process is need-blind for U.S. Citizens and eligible non-citizens.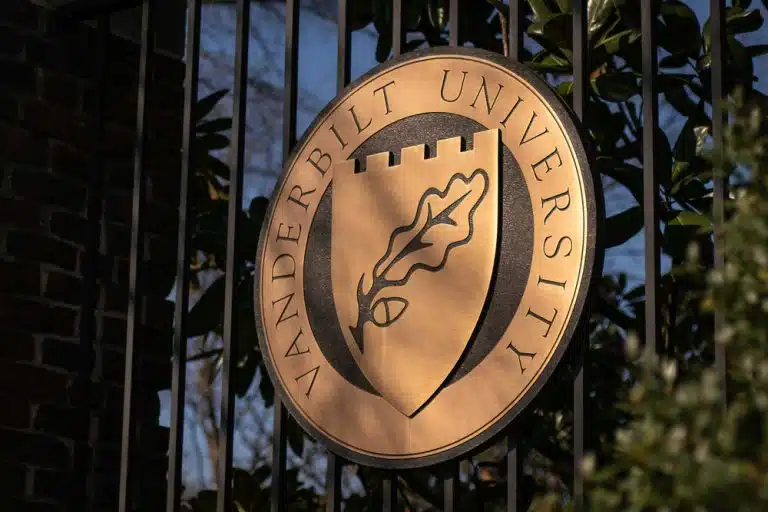 Moreover, Vanderbilt commits to fulfilling 100% of a family's demonstrated financial need, providing financial aid awards without the need for loans.
Now, let's delve deeper into the various financial aid opportunities available at Vanderbilt.
Students can receive Grants and Scholarships from diverse sources including Vanderbilt, federal, state, and private entities. These funds, regarded as "gift" assistance and do not require any repayment.
University Need-Based Scholarships
Eligibility for these funds is determined by completing the College Scholarship Service (CSS) Financial Aid PROFILE. University need-based scholarships are awarded to undergraduate students based on financial need. The maximum duration for receiving assistance from Vanderbilt financial aid programs is a total of four years (eight semesters) of full-time enrollment.
Two types of University Need-Based Scholarships are:
University Need-Based Scholarships: These scholarships vary in amount based on financial need and are awarded to undergraduate students pursuing their first baccalaureate degree.
University Restricted Scholarships: These scholarships are awarded based on financial need and academic performance, again to undergraduate students pursuing their first baccalaureate degree. Generous alumni and friends of Vanderbilt provide the funds for these scholarships.
The Office of Student Financial Aid and Scholarships matches eligible students with appropriate scholarship funds.
Federal and State Grants and Scholarships
Eligibility for these grants and scholarships is determined by completing the Free Application for Federal Student Aid (FAFSA). Some examples are:
Federal Pell Grant: Available for families with low incomes (undergraduates only).
Federal Supplemental Educational Opportunity Grant (FSEOG): Offered to those demonstrating exceptional need, with awards ranging from $200 to $2,500 per year (undergraduates only).
Tennessee Student Assistance Award (TSAA) and Tennessee Education Lottery Scholarship Program (TELS): These programs offer financial aid to Tennessee residents only, with specific eligibility requirements.
Student Loans
While Vanderbilt strives to limit the need for student loans, federal student loan options are available for undergraduate students. These loans must be repaid with interest, based on a specified payment schedule.
Student Employment
Vanderbilt offers student employment opportunities for students to gain valuable work experience while earning a paycheck. Students must initiate the job search and application process.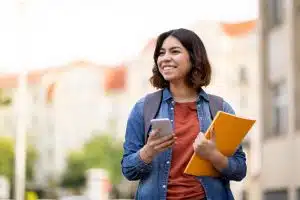 Wages earned from employment are paid through a paycheck, which can be applied towards living expenses or your student account balance.
Two student employment programs are:
Federal Work-Study: Undergraduate students must complete the FAFSA to become eligible for this program. Students may work up to 19 hours per week on campus and are typically paid bi-weekly.
Vanderbilt Institutional Employment Program: For those students who do not qualify for the Federal Work-Study program, Vanderbilt offers institutional employment opportunities which can be found on the HireADore job website.
Outside Scholarships
Many organizations, such as parents' employers, religious organizations, fraternal societies, women's clubs, and vocational rehabilitation funds offer scholarships to students. High school guidance counselors, online sources such as FastWeb, and the College Board provide information about these opportunities.
With the comprehensive financial aid opportunities available, Vanderbilt University is committed to making its top-tier education affordable and accessible to students from all economic backgrounds.
Tips for Managing the Vanderbilt Cost of Attendance
Navigating the financial landscape of a college education can be daunting, especially when looking at the total cost of attending a university like Vanderbilt. However, it's important to remember that these costs are not just an expense, but an investment in your future.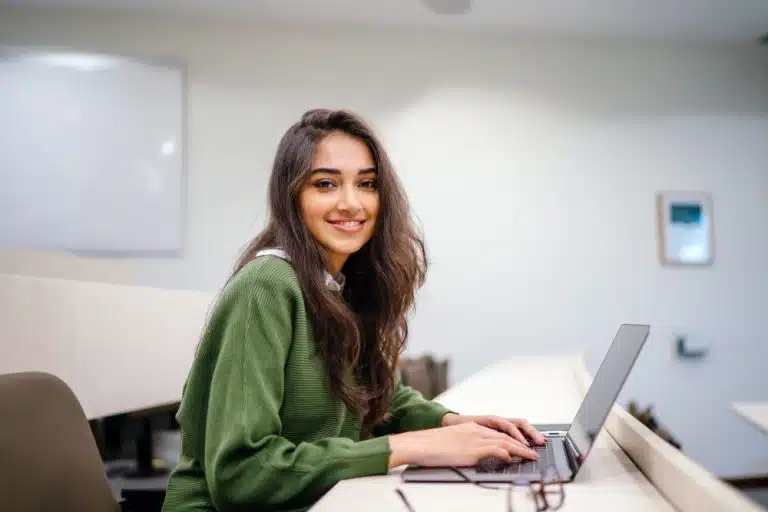 Here are some tips for managing the Vanderbilt cost of attendance:
Comprehend the Cost Structure
The first step in managing the Vanderbilt cost of attendance is thoroughly understanding the various components. This includes tuition, housing, meal plans, books and supplies, fees, personal expenses, and even transportation. Being aware of these costs allows you to map out a comprehensive financial plan.
Apply Early for Financial Aid
Vanderbilt is committed to making education affordable by meeting 100% of a family's demonstrated financial need. The sooner you apply for financial aid, the better.
Be proactive in completing necessary forms such as the FAFSA and CSS PROFILE to assess your eligibility for various types of aid.
Pursue Scholarships
Vanderbilt provides various scholarships based on financial need, academic merit, and specific fields of study. Dedicate ample time to explore all these opportunities.
Beyond university scholarships, also seek external scholarships from local community organizations, national foundations, and even corporations. Every scholarship, no matter how small, reduces the financial burden.
Embrace On-Campus Employment
Both Federal Work-Study and Vanderbilt's Institutional Employment program offer students the chance to earn money while gaining valuable work experience. Remember, these positions aren't just for offsetting your expenses; they also offer the chance to learn real-world skills that will benefit you long after graduation.
Practice Wise Budgeting
Creating a realistic budget is crucial for managing your college expenses. Be honest and include all your potential costs – from tuition and housing to personal expenses and transportation costs. Regularly review and adjust your budget based on your spending habits. There are several budgeting apps that can help you track and manage your spending effectively.
Reduce Personal Expenses
While Nashville has a vibrant culture and nightlife, it's important to spend wisely. Look for ways to cut back on discretionary spending such as eating out, entertainment, and shopping. Opt for used textbooks, share costs with roommates, and utilize the many student discounts available in the city.
Prepare for Unforeseen Costs
Always allow some wiggle room in your budget for unexpected costs. From emergency travel plans to a broken laptop, unexpected expenses can crop up at any time. Having a small buffer in your budget can help manage these unforeseen circumstances without causing financial stress.
Explore Cost-Effective Transportation
If you are an out-of-state or international student, travel can add a significant amount to your annual expenses. Explore cost-effective options such as carpooling, buses, and trains. Booking flights well in advance and during sales can also help save money.
Successfully managing the Vanderbilt cost of attendance involves careful planning, diligent budgeting, and making the most of the financial resources available. The goal is to navigate through your college years with financial confidence, focusing on the valuable education and experiences Vanderbilt offers rather than worrying about finances.
Is Vanderbilt Worth It?
The question, "Is Vanderbilt worth it?" is an important one to ponder. The answer, though subjective and largely dependent on individual circumstances, can be determined by examining a few key factors: the quality of education, return on investment, and personal growth opportunities.
Quality of Education
Vanderbilt is renowned worldwide for its high-quality education and rigorous academic programs. The university is consistently ranked among the top 20 national universities by U.S. News & World Report, and its schools of Education and Human Development, Music, Engineering, Law, and Medicine are recognized for their excellence.
Vanderbilt's esteemed faculty are not only experts in their fields but also dedicated educators who prioritize teaching and mentorship. The small class sizes, and a student-faculty ratio of 8:1, ensure personalized attention, fostering an environment conducive to deep learning.
Return on Investment (ROI)
A college degree is an investment, and like any investment, you want to see a return. Vanderbilt graduates are highly sought after in the job market, and the university boasts a robust career center that helps students with internships, job placements, and networking opportunities.
According to PayScale, the average early career salary for Vanderbilt graduates is approximately $73,800, and the mid-career salary rises to around $137,300. This strong earning potential, coupled with the university's commitment to meet 100% of demonstrated financial need without loans, underscores the high ROI of a Vanderbilt degree.
Campus Life and Personal Growth
The value of a Vanderbilt education extends beyond academics. The university's vibrant campus life, located in the heart of Nashville, offers students a dynamic and diverse environment. There is an abundance of extracurricular activities, student clubs, sports, music events, community service opportunities, and more.
This thriving campus culture not only enriches students' personal lives but also contributes to the development of soft skills such as leadership, teamwork, and communication.
Post-Graduation Success
Vanderbilt has an impressive track record of preparing students for life after graduation. The university has one of the highest 6-year graduation rates in the country, with 93% of students completing their degree in this timeframe.
According to Vanderbilt's Career Center, 92.1% of graduates (as of 2022) are employed, in graduate school, or pursuing fellowship opportunities within six months of graduation.
Diversity and Inclusivity
Vanderbilt's commitment to diversity and inclusivity ensures a rich, multifaceted educational experience. Students from a wide range of backgrounds, cultures, and experiences contribute to a vibrant community where everyone can learn from one another. This diverse environment prepares students to thrive in an increasingly globalized world.
Navigating the landscape of college costs is a significant aspect of the university selection process. While the Vanderbilt cost of attendance might be overwhelming, it represents more than just a financial transaction; it is an investment in high-quality education, personal development, and a prosperous future.
The combination of an academically rigorous environment, a vibrant campus life, impressive post-graduation success rates, and a diverse and inclusive community makes Vanderbilt worth the investment.
As with any major financial decision, it's essential for each individual to carefully consider their personal circumstances, career goals, and financial resources. After all, the college experience is not just about the price tag but the value, growth, and opportunities it presents for your future.
AdmissionSight, a leading college admissions consulting company in the US, plays an instrumental role in helping students secure a spot at highly competitive institutions like Vanderbilt University.
Our experts guide students in showcasing their unique strengths, talents, and potential in their applications. They guide students through the complex college admissions landscape, assisting students in crafting compelling personal essays, preparing for interviews, and making the most out of their extracurricular activities.
Despite the increasing competition in college admissions, AdmissionSight strategizes to elevate each student's application, increasing their chances of acceptance into prestigious institutions like Vanderbilt.
Feel free to schedule an appointment for your initial consultation today!