Villanova vs Amherst: A Comprehensive Look at the Two Universities
If you're considering attending college, you may be wondering which university is the best fit for you. Two well-respected universities in the United States are Villanova and Amherst. Both universities have much to offer, but understanding the differences between them can help you make an informed decision. In this article, we'll take a comprehensive look at the similarities and differences between Villanova vs Amherst to help you determine the best university for your aspirations.
Location and Campus Size: A Comparison Between Villanova and Amherst
Location and campus size play a critical role in choosing the right university. Villanova University is located in Villanova, Pennsylvania, a suburb of Philadelphia. Its campus is 260 acres and includes lush gardens and plenty of green space. Amherst College is located in Amherst, Massachusetts, a small town near the border with Vermont. The campus of Amherst College is smaller than Villanova's, only 1,000 acres, but it offers students breathtaking views of the New England countryside.
Despite the difference in size, both universities offer a variety of facilities and resources to their students. Villanova University has state-of-the-art athletic facilities, including a fitness center, swimming pool, and multiple sports fields. Amherst College, on the other hand, has a renowned library system with over 1.2 million volumes and access to numerous online databases. Additionally, both universities have a strong commitment to sustainability and have implemented various initiatives to reduce their carbon footprint.
Admission Requirements: What Do You Need to Get Into Villanova or Amherst?
Admission requirements differ between Villanova and Amherst. Villanova University requires all prospective students to submit scores for either the SAT Reasoning Test or ACT Assessment. The admission decision is based on factors including academic record, extracurricular activities, essays, recommendations, and demonstrated interest in Villanova. Similarly, Amherst College requires all applicants to submit SAT or ACT scores. Admissions decisions also consider factors such as academic performance, teacher recommendations, standardized test scores, and extracurricular activities.
However, there are some differences in the admission requirements between the two universities. Villanova University also requires applicants to submit a mid-year report and final transcript, while Amherst College requires applicants to submit two teacher evaluations.
Additionally, Villanova University offers an Early Action option for applicants who wish to receive an admission decision earlier in the process, while Amherst College only offers a Regular Decision option. It is important for prospective students to carefully review the admission requirements for each university and ensure that they meet all necessary criteria before submitting their application.
Undergraduate Programs: How Do the Programs at Villanova and Amherst Compare?
Villanova offers approximately 50 majors and minors across six colleges. Students can choose from programs including engineering, humanities, science, business, and nursing. Amherst College offers students around 40 different academic departments and interdisciplinary programs. Programs of study include some unique offerings such as Black Studies, Film and Media Studies, and Law, Jurisprudence, and Social Thought. The curriculum at both universities is rigorous and demanding, preparing students for challenging careers in a variety of fields.
One major difference between the undergraduate programs at Villanova and Amherst is the size of the student body. Villanova has a larger student population, with over 10,000 undergraduate and graduate students, while Amherst has a smaller student body of around 1,800 students. This difference in size can impact the classroom experience, with smaller class sizes at Amherst allowing for more individualized attention from professors.
Another difference between the two universities is the availability of research opportunities for undergraduate students. Villanova has a strong emphasis on undergraduate research, with opportunities for students to work alongside faculty members on research projects in a variety of fields. Amherst also offers research opportunities, but they may be more limited due to the smaller size of the student body and faculty.
Graduate Programs: Which University Offers the Best Graduate Programs?
Villanova University offers graduate programs in areas such as business, law, nursing, engineering, and arts and sciences. In contrast, Amherst College focuses exclusively on undergraduate education, offering no graduate programs.
Other universities that are known for their exceptional graduate programs include Harvard University, Stanford University, Massachusetts Institute of Technology (MIT), California Institute of Technology (Caltech), and University of California, Berkeley. These universities offer graduate programs in a wide range of fields, including science, technology, engineering, mathematics, business, law, and humanities. Each university has its own unique strengths and areas of expertise, so it's important to research and compare programs before making a decision.
Faculty and Student Ratio: A Comparative Analysis of Villanova and Amherst
Villanova University has a student-to-faculty ratio of 10:1, indicating that students have many opportunities to develop relationships with their professors. Amherst College has a similarly low student-to-faculty ratio of 7:1, allowing for personalized attention and individualized instruction for students.
However, it is important to note that the size of the student body can also impact the effectiveness of a low student-to-faculty ratio. Villanova has a total undergraduate enrollment of approximately 7,000 students, while Amherst has a much smaller undergraduate enrollment of around 1,800 students.
This means that while both schools have a low student-to-faculty ratio, Amherst students may have even more opportunities for one-on-one interaction with their professors due to the smaller student body.
Another factor to consider is the types of classes offered at each institution. Villanova is primarily known for its business, engineering, and nursing programs, while Amherst is a liberal arts college with a strong emphasis on the humanities and social sciences.
This means that the types of interactions students have with their professors may differ between the two schools, with Villanova students potentially having more hands-on, practical experiences with their professors in their respective fields, while Amherst students may have more opportunities for in-depth discussions and analysis in their classes.
Understanding the Financial Differences between Villanova and Amherst
The tuition and fees at Villanova University are $62,000. Amherst College's tuition and fees are around $64,000. Both universities offer financial aid packages to assist students in financing their education.
However, it is important to note that the cost of attendance can vary depending on a student's individual circumstances, such as their residency status, major, and extracurricular activities. Additionally, students may incur additional expenses such as textbooks, transportation, and personal expenses.
Furthermore, while both Villanova and Amherst offer financial aid packages, the types and amounts of aid may differ. Villanova offers need-based aid, merit scholarships, and grants, while Amherst is need-blind in their admissions process and meets 100% of demonstrated financial need through grants and work-study programs.
Student Life: What is it Like to be a Student at Villanova and Amherst?
Both Villanova and Amherst offer a vibrant social life to their students. At Villanova, students can participate in over 250 student clubs and organizations, compete in intramural athletics, attend cultural events, and enjoy the social scene in Philadelphia. Amherst College has over 100 student organizations and clubs focusing on athletics, arts, activism, and social justice. Students at Amherst can also engage with the nearby town of Amherst, enjoying local restaurants, coffee shops, and museums.
Additionally, both Villanova and Amherst prioritize the well-being of their students. Villanova offers a variety of resources for mental health and wellness, including counseling services, stress management workshops, and mindfulness programs.
Amherst College has a robust health center that provides medical and mental health services to students, as well as a peer counseling program and wellness initiatives such as yoga and meditation classes. Both schools also have dedicated staff and faculty members who are available to support students in navigating academic and personal challenges.
Athletics: How Do the Athletic Programs at Villanova and Amherst Stack Up?
Villanova University has achieved national prominence in college athletics, particularly in basketball and football. Amherst College competes in the highly respected Division III New England Small College Athletic Conference, offering students the opportunity to compete in a variety of sports including football, soccer, and volleyball.
Despite Villanova's national prominence, Amherst College has also had its fair share of success in athletics. In fact, Amherst has won the Division III Directors' Cup, which recognizes the top overall athletic program in the country, a record 13 times. This success can be attributed to the college's commitment to providing its student-athletes with top-notch facilities and resources, as well as a strong emphasis on teamwork and sportsmanship.
Alumni Network: Which University Has a Stronger Alumni Network?
Villanova is known for having a very robust alumni network; its graduates have gone on to successful careers in fields such as business, law, engineering, and academia. Amherst also has a strong alumni network, known for its vast connections in the political and humanities fields. Both universities prioritize networking and career development opportunities for their students and alumni.
However, when it comes to international connections, Villanova has a slight edge. With alumni spread across the globe, Villanova graduates have access to a vast network of professionals in various industries and countries. This global reach has proven to be a valuable asset for Villanova alumni seeking career opportunities abroad or looking to expand their business internationally.
Career Prospects: Comparing Job Opportunities for Graduates of Villanova and Amherst
Graduates of Villanova and Amherst are often highly employable in a variety of fields. Villanova alumni are highly sought after in areas such as business, engineering, and healthcare, while Amherst alumni often pursue careers in academia, public service, and the arts.
However, recent studies have shown that Villanova graduates have a higher median starting salary compared to Amherst graduates. This may be due to the fact that Villanova has a strong focus on practical, career-oriented education, while Amherst emphasizes a liberal arts education.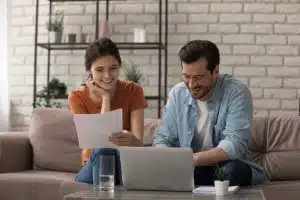 Another factor to consider is the location of the universities. Villanova is located near Philadelphia, a major hub for business and healthcare industries, while Amherst is located in a more rural area of Massachusetts. This may influence the types of job opportunities available to graduates in each area.
Campus Culture: A Look at the Social Life, Clubs, and Organizations on Both Campuses
Villanova and Amherst offer students vastly different campus cultures. Villanova has a larger student body and a vibrant social scene, with many extracurricular activities to engage in. Amherst, with its smaller community, offers a more intimate and tight-knit social atmosphere.
Despite the differences in size and social scene, both campuses offer a wide range of clubs and organizations for students to get involved in.
Villanova has over 250 student-run clubs and organizations, ranging from academic and professional groups to cultural and recreational clubs. Amherst, although smaller, also has a diverse range of clubs and organizations, including a strong focus on community service and activism.
Additionally, both campuses offer opportunities for students to create their own clubs and organizations, allowing them to pursue their interests and passions outside of the existing options. Villanova has a process for students to start their own club, while Amherst has a student-run organization called the Association of Amherst Students, which oversees the recognition and funding of new clubs.
Research Opportunities: Which University Offers More Research Opportunities for Students?
Scholarly research is an integral part of the academic experience at both Villanova and Amherst. Faculty members at both universities engage in research projects and frequently collaborate with undergraduate and graduate students. Both universities prioritize undergraduate research, offering opportunities for students to participate in original research projects alongside faculty members.
However, while both universities offer research opportunities, there are some differences in the types of research available. Villanova is known for its strong programs in engineering and technology, with research opportunities in areas such as robotics, renewable energy, and cybersecurity.
On the other hand, Amherst has a strong focus on the humanities and social sciences, with research opportunities in areas such as history, sociology, and political science. Ultimately, the choice of university for research opportunities will depend on the student's academic interests and career goals.
Study Abroad Programs: A Comparison of Study Abroad Opportunities Offered by Villanova and Amherst
Studying abroad can be a life-changing experience for students. Both Villanova and Amherst offer study abroad opportunities, allowing students to immerse themselves in different cultures and expand their worldview.
Villanova has partnerships with more than 40 universities in more than 20 countries, allowing students to explore many different parts of the world. Amherst College has study abroad opportunities in more than 40 countries, including destinations like Chile, India, and South Africa.
However, there are some differences between the study abroad programs offered by Villanova and Amherst. Villanova offers a wider range of programs in Europe, with partnerships in countries like Italy, Spain, and France. On the other hand, Amherst has a stronger focus on programs in Asia, with opportunities in countries like Japan, China, and South Korea. Additionally, Villanova offers language immersion programs for students who want to improve their language skills, while Amherst has programs specifically designed for students interested in environmental studies and sustainability.
Campus Safety: A Comparative Analysis of Safety Measures on Both Campuses
Campus safety is an important consideration for students and parents. Both Villanova and Amherst prioritize campus safety, employing security personnel and implementing measures such as video surveillance and emergency notification systems.
However, there are some differences in the safety measures implemented by the two campuses. Villanova has a larger security team and more frequent patrols, while Amherst has a stricter visitor policy and requires all students to carry ID cards at all times.
Additionally, Villanova has a campus-wide emergency response plan that includes regular drills and training for students and staff, while Amherst relies more heavily on local law enforcement for emergency situations.
Conclusion
Choosing a university can be a daunting task, but understanding the differences between universities can help you make an informed decision. Both Villanova and Amherst offer students a rigorous academic experience, a vibrant social life, and a wealth of extracurricular opportunities. By comparing their differences on factors such as location, cost, academic programs, and campus culture, you can find the university that best suits your needs and aspirations.
When considering location, it's important to think about what kind of environment you want to be in. Villanova is located in a suburban area, while Amherst is situated in a small college town. If you prefer a quieter, more secluded campus, Amherst may be the better choice for you. On the other hand, if you enjoy having access to a city and all it has to offer, Villanova may be the way to go.
Another factor to consider is the cost of attendance. While both universities offer financial aid and scholarships, the cost of tuition and living expenses can vary greatly. It's important to research and compare the costs of attending each university to determine which one is more affordable for you and your family.