What are the Best Majors at Stanford?
What are the best majors at Stanford? Stanford, sometimes known as Leland Stanford Junior University, is a private research university that can be found in Stanford, California. The university is situated around 20 miles north of San Jose and 35 miles south of San Francisco. Nearly 17,000 students, 18 interdisciplinary research institutes, and seven schools are all located on the same site at Stanford, making it one of the largest campuses in the United States.
Stanford's location on 8,180 acres makes it one of the largest campuses in the world. Students who graduate from Stanford are known for their entrepreneurial spirit, which drives them to conceive, invent, develop, and champion ventures that have a substantial impact on the world.
The Stanford University mission statement is as follows: "to promote the public good by exercising an influence on behalf of humanity and civilization." The university was established in 1885 by California senator Leland Stanford and his wife, Jane.
Though we're trying to know "What are the best majors at Stanford?", you should know that from its earliest days till the present, Stanford has been and continues to be a university that welcomes students and faculty members from all walks of life.
At this respected university, brilliant brains of every gender, culture, religion, race, and age interact, share ideas, develop enterprises, and go on to become great world-changers. Although the School of Engineering at Stanford may be considered one of the most prestigious, the university's other schools offer some of the most sought-after academic programs as well. Consider enrolling in some of these top programs, for example:
Computer Science
The curriculum is focused on introducing students to the various subfields of computer science, such as the student's capacity to use the defining processes of computer science theory, abstraction, design, and implementation in order to find solutions to problems that arise within the field.
Economics
Economics is another popular choice as a major for students who excel in mathematics and statistics. The study of economics at Stanford is broken down into a number of distinct sub-disciplines, including Behavioral and Experimental, Finance, International and Development, Government Policy Analysis, Quantitative Methods, Business Strategy, and Regulation.
Human Biology
Students who are interested in pursuing a career in the life sciences shouldn't ignore Stanford's Human Biology major, which is another one of the university's most popular majors. It is one of the most popular undergraduate majors at the institution, and nearly half of the students who major in Human Biology go on to get a degree in medicine.
Management Science and Engineering
The intersection of engineering, business, and public policy is at the heart of the Management Science and Engineering major, which prepares students to become leaders in this space. The aim of the department is to promote the design, management, operation, and interaction of technological, economic, and social systems through the use of education and research as its primary means of accomplishing this mission.
Symbolic Systems
Not only is Symbolic Systems one of the most well-liked majors at Stanford, but it is also one of the university's most distinctive. Knowledge from a variety of academic disciplines, including computer science, languages, mathematics, philosophy, psychology, and statistics, is incorporated into the application.
Political Science
If students wish to get involved with subjects such as public policy, governance systems, and institutional architecture, they should think about majoring in political science at Stanford, which is a very popular major there. The department is home to some of the most well-known names in the fields of both local and international politics, who teach a diverse range of classes.
Cognitive Science
The cognitive science major is another one of Stanford's most popular choices for students, and it's a good option for those who are interested in the natural sciences. Students enrolled in this program have the chance to take classes like "Introduction to Perception," "Applied Machine Learning," and "Data Mining and Analysis."
Mechanical Engineering
It should come as no surprise that one of the most popular academic programs at Stanford is Mechanical Engineering, given the prominence of the university's School of Engineering. The curriculum places an emphasis on a variety of topics, including applied mechanics, biomechanical engineering, design, computer simulations, and energy science and technology.
Electrical Engineering
The field of Electrical Engineering at Stanford University is yet another one of the university's most prestigious majors. The curriculum is broken down into three distinct fields of study, which are as follows: 1) Hardware and Software Systems; 2) Information Systems and Science, and 3) Physical Technology and Science. Students have the opportunity to broaden their horizons and get experience working cross-functionally through a number of departments by participating in a number of interdisciplinary elective topics.
International Relations
Another one of Stanford's most sought-after academic programs is International Relations, which is not to say that it comes in last place. The program is an interdisciplinary major that studies the interaction of actors in international politics. These actors can be of the state or non-state variety, such as the United Nations, the World Trade Organization, the International Monetary Fund, the World Bank, Amnesty International, and other non-governmental organizations (NGOs).
How do I Decide on my Major?
How do I decide on my Major? Though we're trying to know "What are the best majors at Stanford?", one of the most important choices that a high school or college student is required to make is selecting a concentration of study. And it is one that many people wish they could retake; according to one survey, 61% of college graduates would switch their major if they could go back to school.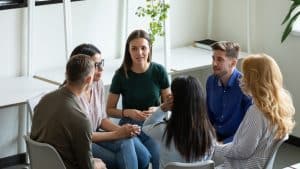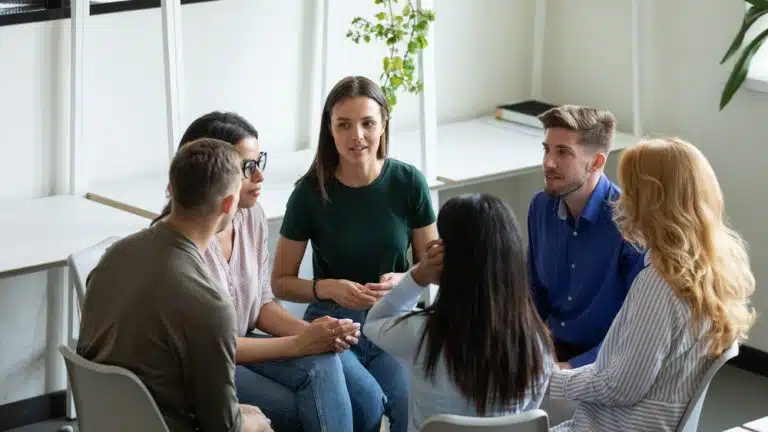 However, not everyone suffers from a case of buyer's remorse when they receive their diploma. The following is a list of the most significant considerations to make when selecting a major, as well as advice on how to select the appropriate college once you have made your selection.
Consider Your Skills
Create a list of your accomplishments and areas of interest to get started. After you've finished, inquire with your closest loved ones and friends about the things they would say about you. There are times when we need a third party to point out to us our qualities and abilities that we sometimes take for granted.
Include any subjects that have always piqued your curiosity but that you've never committed yourself to study in depth. You should also mention things you used to be good at but haven't done in a while, especially if you haven't done them in a while.
Investigate Possible Professions.
When you have a list of your interests and passions, the next step is to investigate what kinds of professions meet those interests. For instance, if you have a passion for music, you could pursue a career as a music instructor, or a club promoter, or look for work at a charity organization that is dedicated to music.
After compiling a list of possible lines of employment, you should think about observing those currently employed in those positions in order to get a feel for what it's like to do the job. Observing the processes that are actually carried out by people will help you determine whether or not you are engaged in the endeavor. If seeing someone on the job isn't possible, you can reach out to folks via email or LinkedIn and set up a phone call with them to ask them questions face-to-face.
Estimate Future Earnings
The majority of careers have their progression tracked by the Bureau of Labor Statistics. Visit the site and choose the professional fields that are of most interest to you. You will be able to discover what employment is available in each sector from that location.
After compiling a list of occupations that pique your interest, you can use the site to determine which of those occupations have a positive growth rate and incomes that are commensurate with the lifestyle you intend to lead. Even if the amount of money you will make in the future is not the only thing you should think about while choosing a career path, it is still an essential consideration. Having this knowledge can assist you in determining how much of an investment it is prudent to make in your secondary schooling.
Consider what you want your life to be like once you graduate from college as well. For example, if you want to establish a family, reside in a major city, or do substantial traveling, you're going to need a career that pays well enough so that you can afford those things.
Consider how much of your time you are able to invest in your studies
It's not true that all majors are created equal. There is a significant difference in the amount of effort that is required for various programs. Think about how much time you are able to devote to your training and how committed you want to be as a student.
Research any advanced degrees that may be required of you after you graduate college if you want to work in the field that interests you. Before you make a final decision on what you want to study for your bachelor's degree, it is important to consider whether or not you will need to move on to earn a professional or master's degree in order to achieve the professional goals you have set for yourself.
What kind of Students does Stanford look for?
What kind of students does Stanford look for? Though we're trying to know "What are the best majors at Stanford?", the majority of students who were granted admission to Stanford had grade point averages and academic achievements that placed them in the top 5-10 percent of their respective high schools.
If you want to have a shot at getting into Stanford, your grades can't simply be average; they have to be exceptional as well. Students who do not meet a set benchmark in terms of their grade point average and SAT/ACT scores have very little space for maneuver as the number of applicants with strong academic credentials continue to rise at a rapid rate year after year.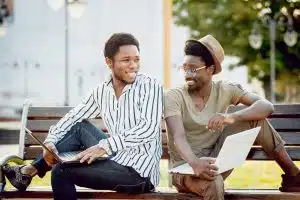 If your scores fall within the acceptable range, then you are in an excellent position. You have come a long way toward the potential of being accepted into the program; however, as was said previously, this does not guarantee that you will be accepted into the program. Don't let the fact that your scores aren't quite at this point but are close prevent you from applying; the essays you submit will play a significant role in enhancing your chances.
Above all else, having an outstanding academic background that has been maintained throughout time displays diligence, adaptability, and critical thinking, which are characteristics that tell Stanford you are capable of thriving at their institution.
The following are a few additional important characteristics that show what Stanford University looks for in a student.
Compassion
Think about what you're passionate about and how it relates to the world around you; how does that interest engage others, how does it benefit others, and how does it move people? Consider the experiences that will allow you to talk about your desire to help others and do something that is greater than yourself. Stanford is looking for applicants whose life goals include serving others and providing support.
Boldness
When was the last time you decided to take charge of a situation and make a change? When was the last time you tried something and failed, and how did you get back up and try again? The University of Stanford places high importance on enthusiasm, which can be defined as an attitude that does not accept mediocrity.
Inquisition
There is far more to an issue than what is initially brought to light in discussions about it. Don't be hesitant to inquire about the reason why. How? When? Where? Engage in some self-reflection, investigate the many perspectives that can result from inquiry, and think more critically about issues that are important to you.
Proactiveness
This question is really essential, and it ties in with our discussion on being bold: what actions have you made to make your ambitions and aspirations a reality? Although it is simpler to speak aloud about potential ideas and initiatives for the future, it is a challenging task to really put those words into action in the real world. You can demonstrate to Stanford that you have the ability to take creativity and turn it into reality if you can cite specific examples of how you've executed creative ideas in the past (in the form of events, statistics, team-building, etc.).
What are my Chances of Getting into Stanford?
What are my chances of getting into Stanford? Though we're trying to know "What are the best majors at Stanford?", you should be aware that the admissions process at Stanford University is notoriously competitive. The university accepts fewer than 5% of candidates on average, and for the Class of 2025, it accepted only 3.95% of those that applied.
Additionally, it was announced in the Stanford Daily that the university will continue to be test-optional through the Class of 2027 (perhaps beyond), which is likely one of the contributing factors to record-high applicant numbers and record-low acceptance percentages.
The application essay, recommendations from teachers and guidance counselors, extracurricular activities, the rigor of secondary school record, class rank, grade point average, standardized test scores, talent/ability, and character/personal qualities are the nine areas that Stanford considers to be "very important" in the admissions process. They believe none of the criteria to be "essential," while seven are listed as "considered." Interview, status as a member of the first generation, legacy status, geographical domicile, racial and ethnic status, volunteer work, and paid work experience are some of these factors.
When applying to Stanford, it is essential to have a "hook" in the form of an extracurricular activity; this will set you apart from other applicants. For instance, Stanford University has the best athletic program in the entirety of the United States and is home to 36 different varsity sports teams. More than 350 students out of a total of 900 who participate in intercollegiate athletics get financial aid in the form of athletic scholarships.
If you are a standout athlete who is being aggressively pursued by a coach at Stanford, your chances of being accepted into the university increase enormously, particularly if you are academically "in range." If you aren't particularly athletically gifted, perhaps you have a flair for public speaking and could become a member of the Stanford Debate Society. Alternatively, you could be talented in fields such as ethnography, playwriting, cello, poetry, science, robotics engineering, app design, or community organizing.
Though we're trying to know "What are the best majors at Stanford?", it is highly recommended that you include Stanford on your list of potential colleges to attend if you graduated at the top of your high school class and had outstanding results in standardized tests. If you have a "hook" of some type, whether it be in the world of sports, music, theatre, or even in the STEM domain, that can undoubtedly help to offer you a true opportunity at admission.
Nevertheless, regardless of how smart or accomplished, you are, this is one university that is considered a "reach" school for each and every young person. Even if you are the "ideal" applicant, you should still include a mix of "target" schools and "safety" institutions on your list of potential colleges to attend.
Though we're trying to know "What are the best majors at Stanford?", if you need help putting the finishing touches on your college applications,  at AdmissionSight, we have over 10 years of experience guiding students through the competitive admissions process.
AdmissionSight can help you put your best foot forward when applying to college this fall. Contact us today for more information on our services.