What does it mean to be included in the Columbia waitlist for 2025?
What is a waitlist for a college?
A student who is placed on a waitlist for a college has met all eligibility requirements and has through a thorough admissions assessment. But at that time, the school was unable to provide them with a letter of acceptance.
Being placed on a waitlist is not a rejection; those who are waitlisted still have a chance of being admitted to the institution.
A college may place students on a waitlist for a variety of reasons. Two of the most typical are as follows:
Room: Colleges only have a certain amount of room available for their incoming first-year courses. As a result, they don't want to take on too many people at once. Before accepting more candidates, institutions can determine how many accepted students have made plans to attend by placing applicants on a waitlist.
Candidates who are on the edge of acceptance or rejection: Some students balance acceptance and rejection because their applications contain both strong and weaker components. For instance, a candidate might have submitted a strong essay but fall short on other criteria like GPA and test scores.
Is there a Columbia waitlist for 2025?
Following the notification of admissions choices from admitted applicants, Columbia maintains a waitlist for compelling prospects that they intend to revisit.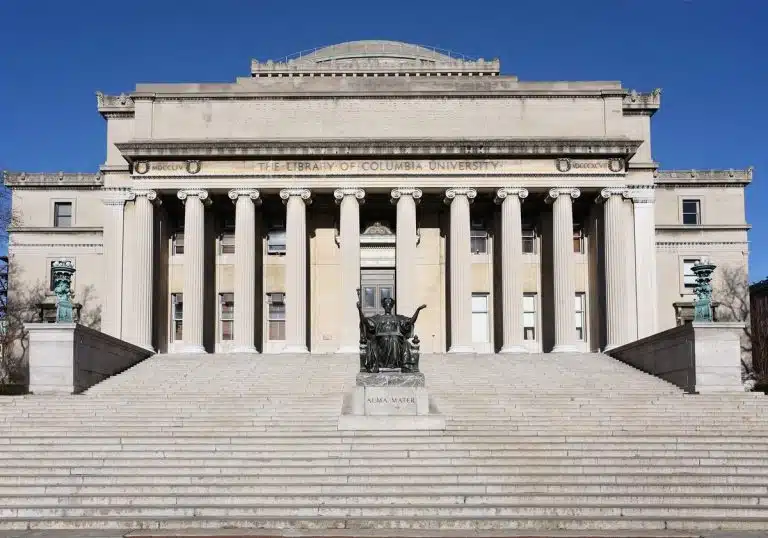 The number of openings for waitlisted students will depend on how many admitted students decline their offer. There is no set quota; the number of students on the waitlist fluctuates every year. All Columbia waitlist for 2025 students are given another chance at admission if spots open up because the waitlist is not ranked. Send a note of sustained interest to your individual admissions officer if you are waitlisted.
How many applicants are removed from Columbia waitlist in 2025?
AdmissionSight examined the most recent waitlist data from 120 private and public universities for the Class of 2025 so you can obtain an idea of how many applicants are removed from Columbia waitlist for 2025. Our analysis shows what is shown below:
From 61,000 for the Class of 2024 to 33,000 for the Class of 2025, the number of students admitted from the waitlist decreased by 46% per year.
In contrast to the Class of 2024, just 15% of Class of 2025 applicants who accepted a spot on the waitlist were ultimately accepted.
In the Class of 2025, students admitted off the waitlist made up 13% of the total enrollments, down from 27% for the Class of 2024.
Ten percent or less of the students accepting a spot on the waitlist for the Class of 2025 were admitted by 61% of the schools sampled (vs. 28% for the Class of 2024)
As anticipated, the Class of 2025 saw a decline in waitlist activity brought on by the pandemic as schools dealt with a spike in gap year deferrals, vaccination programs got going, and kids were eventually allowed to return to school. The Class of 2026 waitlist activity is expected to remain moderate.
How likely are you to be selected if you are from Columbia waitlist for 2025?
In 2018, 43% of four-year institutions reported employing a waitlist, per a 2019 poll from the National Association of College Admissions Counseling (NACAC). At these universities, 20% of all applicants who accepted a spot on the waitlist were eventually accepted. However, only 7% of applicants who accepted waitlist spots at the most selective universities (those that accept less than 50% of applicants) were accepted.
NACAC has not yet made waitlist numbers available for 2020 and 2021. Nevertheless, according to a sample of waitlist statistics from 100 public and private universities examined by AdmissionSight, in 2020, 29% of applicants who accepted a spot on a waitlist were actually admitted, up from 18% in 2019.
How many students the college has previously welcomed off the waitlist may be mentioned in your waitlist letter. If it doesn't, feel free to inquire.
If your first-choice school has waitlisted you, you may be curious about your chances of being removed from the Columbia waitlist for 2025 and receiving a full acceptance.
Your likelihood of being removed from the Columbia waitlist for 2025 is largely influenced by five factors:
The number of openings for the school's freshmen class. The likelihood that you will be accepted off the waitlist decreases as the number of spaces decreases. In contrast, your chances of getting a placement increase with the number of open spaces.
The school's preferences for the representation of majors, regions, etc. in the freshmen class. For instance, if a school didn't admit enough engineering majors, it would probably admit engineering majors first off the waitlist.
Your likelihood, if accepted, of attending the institution. This largely depends on your level of interest in the school and whether you've made an effort to show that you still want to go there.
The strength of your overall application, particularly in light of other waitlist candidates. Although it's impossible to know for sure, it's likely that you're a top candidate for admission if you possess outstanding attributes like a SAT score or GPA that's significantly higher than the school's 75th percentile.
Your waitlist ranking in terms of priority (if the school ranks applicants).
The likelihood that you will be accepted off a Columbia waitlist for 2025 ultimately relies on the school you were waitlisted at. How likely you are to be admitted is extremely difficult to predict because highly selective colleges receive applications from hundreds of qualified students each year, many of whom wind up on the waitlist.
Additionally, the number of applications a college chooses to accept off its waitlist can vary greatly depending on the year you apply. This occurs as a result of the fact that the school's unique demands, together with the quality and quantity of applicants, typically fluctuate slightly each year (for example, a school might want to admit more majors one year than it did the previous year).
What should you do immediately if you're on Columbia waitlist for 2025?
Send the college that accepted you your deposit and that you intend to attend at their school. This ensures you a space and provides you some time to plan your next move.
Mentally commit yourself to attend the college you were accepted to. Your prospects of getting accepted may be slim even if you continue to be on the waitlist at your first preference school. It's crucial that you get a place in college.
How do you decide whether or not to remain on a waitlist?
Determine your position on the list. You might be in the initial group of applicants for admission, according to the Columbia waitlist for 2025 letter you received.
If not, get in touch with the admission office and ask if there is a priority list or a ranking system for the list. Find out where you are on the Columbia waitlist for 2025 and whether there are any restrictions on financial help for those who are accepted after waiting.
Do you require college financial aid? Be aware that the college may have used up its aid budget for the year if you are waitlisted and need financial assistance.
What does the word "deferred" signify when applying to colleges?
A college waitlist letter and a college deferral are not the same thing. When a college doesn't want to make a choice right soon, they defer an application.
The school will assess your application again and decide whether to admit, reject, or waitlist you at that time if you receive a deferral letter.
Deferral letters cannot be issued to applicants who submit their applications by the standard admission deadline. Only colleges that provide early decision or early action experience deferred college admission. Early admission enables applicants to submit their forms earlier than January, typically in the late fall, around November (for regular or rolling admission).
Candidates that experience deferment during early admission are moved into the normal decision applicant pool. This enables the institution to compare itself to a larger pool of applicants.
Colleges typically select the best applicants from the early admission pools and hedge their bets on average or borderline applicants until they have a better idea of the makeup of the remaining application pool. These second-class students frequently get a deferral letter.
Deferral letters are not used by all universities that offer early decision or early action. Some people just send letters of acceptance or rejection. To choose the ideal application strategy, make sure to examine the admissions procedures at the universities you've chosen.
Are applicants on the Columbia waitlist for 2025 accepted?
Deferred and waitlisted applicants can both be accepted.
According to NACAC data for 2018–2019, 10% of applicants who submitted applications to universities with waitlists were given a place on the list. On average, waitlisted applicants had a 20% probability of being admitted. However, just 7% of applicants on waitlists at extremely selective institutions were accepted.
Some universities rank candidates on waitlists. After May 1, often known as National College Decision Day, most universities send letters of acceptance or rejection to waitlisted students.
Every year, the number of deferred students who are accepted varies based on the quantity and caliber of the candidate pool.
On their websites, some universities publish data regarding deferred admission rates. Applications that have been postponed are added to the regular admissions pool.
While most institutions do not set a certain date for these letters, most do send them out in March or April. However, all normal admission decisions must be communicated to applicants by May 1.
What should you do if a college waitlists or defers your application?
If a college waitlists or defers your application, you must decide what to do next. It's critical that you take action because colleges want to observe how their waitlisted and deferred applicants handle a hurdle.
Here are some suggestions on what to do after being on the Columbia waitlist for 2025 or deferred from a college, as well as how to remove your name from a waitlist.
Determine what comes next
If your name is placed on a waitlist, you can opt to accept or reject the position. Even if a spot opens up later, if you decline, the college will no longer take you into consideration for admission. Recognize that this is a long-term choice.
If you have been put in the standard applicant pool, give your top college selections another look. If you are rejected by your deferred college, you could choose to apply to other universities during the regular admissions period.
Some institutions could need more information following a delay, including fresh transcripts.
Select a backup college
Students must select a fallback institution in case they are not admitted to their top choice school because Columbia waitlist for 2025 decisions are often not made public until May 1.
It's better to pick a secondary school you like, accept their offer, and pay a deposit there. You can let the backup school know about your change of plans if you do get off the waitlist for your initial pick. Just be aware that you cannot get your deposit back.
You could want to concentrate on making your applications for other schools stronger and making sure you project the best possible version of yourself if you were deferred.
Make your application better
College applicants who have been deferred or placed on a waitlist might strengthen their qualifications. You can improve your GPA, retake the SAT or ACT, and/or win more awards in extracurricular activities. Be sure to update the admissions office on any changes to your application.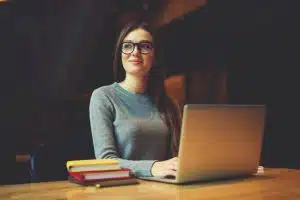 Colleges are interested in how waitlisted and deferred applicants handle pressure. Maintaining or raising your GPA can help you stand out as a candidate.
The admissions staff will review your application one more after a college deferment. The most recent grades a student has received are typically compared to the transcripts provided during early admission.
Your grades ought to stay the same or perhaps rise as a result. Your prospects of being accepted or being removed from a Columbia waitlist for 2025 may suffer if you allow your GPA to drop.
Compose a letter expressing going interest
Take some time to draft a letter to the admissions office after accepting a waitlist offer or being delayed to show that you are committed to attending that school should you ultimately be approved.
Try to include achievements or goals you have recently attained, such as improving your SAT score or receiving a scholarship.
A letter of continuous interest—or even an email or phone call—demonstrates to an admissions counselor your seriousness about our university. It keeps you in mind and enables you to establish a connection with the college.
Verify the status of your application
It is critical that you stay in contact with the college where you were waitlisted or deferred.
Don't be afraid to contact the college to inquire about the status of your application during the admissions season. Ask if there are any extra steps or papers you can supply, and inquire about the upcoming review.
Schools pay attention to students who stay on top of their applications and routinely reach out to them. Doing so highlights devotion and determination, both of which are desirable qualities in a candidate
Be Tolerant
Keep in mind that the school will decide whether or not to admit you in the end.
Many applications might be selected off the waitlist in some years. In other years, almost no one will. No matter what happens, students should be ready for either scenario and remain proud of their achievements.
Is it possible to be waitlisted for an early decision?
AdmissionSight's answer is "no." Early decision or early action applicants will either have their applications denied outright or deferred. A deferral indicates that the admissions office will review your application together with the rest of the candidate pool (i.e., those who applied by the regular decision deadline).
During the regular admissions round, if you were deferred during early decision, your application may still be placed on the waitlist.
Acceptance and Waitlist for Columbia
There are three possible results for applicants that used the Early Decision process:
Accepted: If you receive this result, your enrollment at Columbia is guaranteed up until the end of your senior year. Your application to any other university should be withdrawn.
Deferred: This result indicates that your application will be reevaluated in the context of the applicant pool for the usual decision.
Denied: If you are rejected for admission through Early Decision, you are welcome to revise your application and submit it again the following year. However, you may not apply again through Regular Decision within the current year.
By the end of April, regular decision applicants will be informed of the admissions board's choice. There are three potential results:
Admitted: Congratulations! There is a spot available for you at Columbia.
Waitlist: Being placed on a waitlist does not imply rejection. The majority of the prerequisites are normally met, but the admissions committee typically isn't ready to admit you quite yet for one reason or another. Keep a watch on your emails because in the past, waiting students have received admission offers.
Denied: Sadly, this indicates that you were not chosen for this year. The next year, you are welcome to reapply.
Many schools publicize their waitlist information in their annual data set, while others like Columbia does not. College waitlist chances can be unpredictable. Whether the odds are in your favor depends on a number of factors, from yield rates to how many students a school is able to accept off the waitlist. Don't automatically assume you'll get off the waitlist just because your application is strong and vice versa.
At AdmissionSight, we have over 10 years of experience guiding students through the competitive admissions process to get accepted to the top universities in the world. We will assist you throughout the entirety of the college admissions process in order to increase your chances of gaining entry into your chosen school. Feel free to set up an appointment today to book your initial consultation.