4 Attributes Stanford University Admission Counselors Look for in Future Students
Stanford University has been recognized as one of the leading institutes of higher learning in the country. Every year, tens of thousands of eager applicants compete for a limited number of positions in the school's incoming freshman class. This combination of world-class academic opportunities and stringent competition has led to a highly selective acceptance rate. In fact, Stanford is one of the most selective schools across the US. This leads many students to wonder "what does Stanford University look for in applicants?"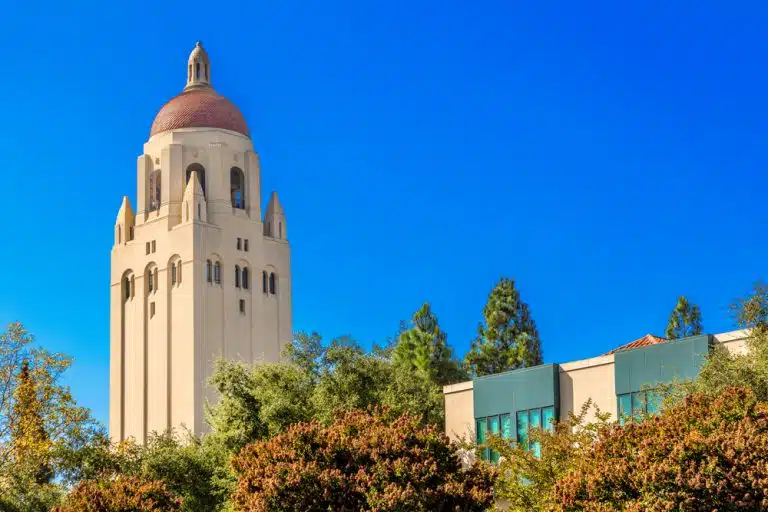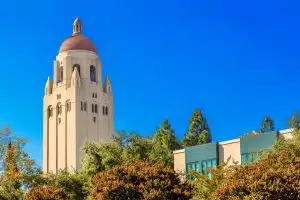 When preparing to apply to colleges, it's not enough to simply do well in your high school courses and participate in a few extracurriculars. You have to consider what your university of choice is looking for in students and tailor your application to meet those demands.
Admissions officers can detect a cookie-cutter application from a mile away. If you have a desire to get into Stanford, you need to gain a deeper understanding of their admissions process and what the school's admissions staff considers when inspecting applications.
If you settle for a general application without catering it to what Stanford is searching for, you can rest assured that your application will make it straight to the "denied" pile. However, if you're able to successfully reflect what they're requiring, you'll greatly increase your chances of getting into Stanford.
How can we be so sure? Well, AdmissionSight has spent decades helping students just like you tailor their applications to the schools of their choice. Our students have been wildly successful, and we'll share some of our top tips for getting into Stanford here.
We'll take a look at what Stanford looks for in students and how you can help your application stand out from the competition.
What is the Stanford admissions process like?
Before we get into the nitty-gritty of what specifics Stanford admissions officers look for, it's helpful to take a look at what the admissions process is like. What does Stanford university look for in applicants?
Like most colleges, Stanford takes a holistic approach to its review of applications. What does that mean? It's simply a fancy way of saying that each piece of the application is considered without one holding more weight than the others. Yes, that means that everything you fill out on the application is going to be considered when determining whether or not you're getting accepted. That's why it's vital for high schoolers to invest in both academic and non-academic areas to have a more well-rounded application.
Stanford's application isn't randomly thrown together. It's carefully designed to help admissions officers get all of the information needed from students in order to make an informed and accurate decision.
Some portions of the application will help admissions staff to learn about your life experiences, personal story, and personality while other sections tell them about what you've achieved academically and what you want to pursue professionally.
Letters of recommendation will help paint an accurate picture of what other people around you think about you. Through your essay responses, they'll learn about what makes you unique and what matters to you.
What's the ultimate goal of Stanford University admissions officers?
Admission officers at Stanford take a comprehensive look at your application, considering a wide variety of both academic and non-academic factors, but what is their ultimate goal? What are they measuring these factors against? According to Stanford, during the application review process, admissions officers seek to understand how you, as a whole person, would grow, contribute, and thrive at Stanford, and how Stanford would, in turn, be changed by you."
In other words, Stanford is looking for applicants who are a good match for the university and vice versa. They're not only interested in what the university can offer you, but how you can benefit the school community in return. Additionally, the admissions staff is always looking for diverse experiences, academic interests, and backgrounds in order to create a more unique and rich university.
How many times does an application get reviewed?
What does Stanford university look for in applicants? it shouldn't make a difference in how you fill out your application, peeling the cover off the actual application review process can be insightful, informative, and encouraging. Contrary to popular belief, every application that gets sent to Stanford will get reviewed by at least one admissions officer.
These professionals are responsible for reviewing and scoring a variety of applications. This initial assessment and the resulting score will determine whether or not the application is competitive enough. If it is, two admissions officers will then conduct a more in-depth examination.
When that application is approved by both admissions officers, it's then sent to a larger committee. After yet another extensive review, the applicant will get accepted into Stanford if all admissions officers approve.
What does Stanford university look for in applicants?
What does Stanford university look for in applicants Now that you have a better understanding of Stanford's application review process, it's time to take a deeper dive into what they're specifically looking for. After all, the better you can tailor your application to these requirements, the better chances you have of sticking out from the crowd of applicants.
Academic Prowess
Stanford University is first and foremost an academic institution. As a result, one of the most important factors admissions officers consider is your academic performance. While perfect scores, high GPAs, and straight As are awesome achievements for which to aim, Stanford will also be looking for potential and preparation.
In other words, the admissions staff want to see that you were pushing yourself in high school and that you were taking courses to prepare yourself for the rigor of collegiate-level classes. Although you are being considered against other students, Stanford will consider your academic performance within the context of your own capabilities, past performance, potential, and effort.
In fact, Stanford explicitly states that "there is no minimum GPA or test score; nor is there any specific number of AP or honors courses you must have on your transcript in order to be admitted." However, that doesn't mean you can afford to take easier classes or accept lower scores on your standardized tests.
At AdmissionSight, we actively encourage students to take honors and advanced placement classes because of their ability to boost their GPA and prepare them for a college-level curriculum.
It's also smart to take the SAT or ACT at least a few times to improve your overall score. If you're able to continually improve upon your previous academic performance, your application will certainly stand out in the eyes of admissions officers.
Intellectual Curiosity
Stanford University admissions staff is looking for students who have a drive and passion for intellectual development. They want to make sure that your growth didn't peak in high school, and that you'll be willing to continue putting in the effort to expand your horizons.
Admissions officers want to see a certain level of curiosity and excitement that will encourage discussions, challenge the way you and fellow classmates think, and lead to new discoveries. While this intellectual vitality is certainly a vital component in the classroom, Stanford also wants to see this passion extend to the larger community overall whether that's in an extracurricular activity, club, or some other group.
When you're filling out your application, it's not enough to simply describe your intellectual curiosity or passion for learning. You have to actually demonstrate it by describing ways you've acted it out in the past or who you plan to continue developing these skills in the future.
One of the most effective ways to catch the attention of admissions officers in this area is to mention specific Stanford opportunities or offers and discuss how you plan to take advantage of them in order to further your intellectual development.
Admissions staff love it when students have already thought about how the university will help them continue growing and learning. It makes it easier for officers to connect the dots.
Extracurricular Achievement
There's an unfortunate misconception that many applicants have. Namely, that academic performance alone is enough to get into top-tier universities. And, perhaps even more worrisome, is the popular idea that what happens outside of the classroom doesn't really matter.
Both of these statements couldn't be further from the truth. In reality, admission officers at Stanford look at both academic and non-academic factors when determining who gets accepted and who gets rejected.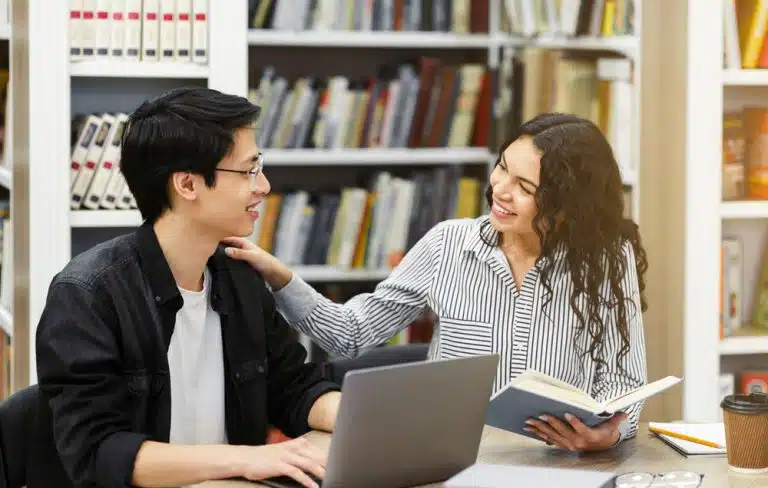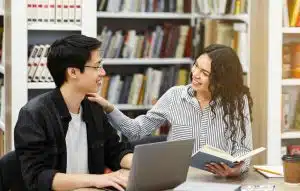 In fact, Stanford explicitly states that "learning about your extracurricular activities and nonacademic interests helps us understand your potential contributions to the Stanford community." If you want to increase your chances of getting into Stanford, you'll need to invest time and energy into pursuing extracurricular activities while in high school.
While you might be tempted to sign up for a wide variety of different clubs, sports, and other non-academic activities, it's important to note that quality trumps quantity. In other words, Stanford admissions officers will be more impressed if you exceed in one or two extracurricular activities over the course of a few years than if you participate in dozens of different clubs.
They understand that you have school, work, and personal responsibilities to adhere to. We advise students to try a range of activities that sound interesting during their freshman year and pick one or two that they'd be willing to continue pursuing until graduation. This way, you'll have enough time to develop skills in that area, grow your interest, make an impact, and more.
Your Background
At this point, you probably already have a hundred and one ideas running through your head about how you can improve your chances of getting into Stanford. Now, you can take a deep breath because you don't have much control over this factor. Now that you know "What does Stanford university look for in applicants?" you'll be ready for the initial steps to take on the college admissions process.
As with many colleges, Stanford University considers all applicants within their contexts. Admissions officers know that students come from different backgrounds, face different challenges, and have varying responsibilities. As a result, your achievements are considered within the context of your circumstances.
With having nearly zero influence over these factors, you might be wondering why we've included it on the list. First and foremost, it's important for students to realize that their applications are viewed through a contextual lens.
So, just because you might not have the highest GPA or the best community outreach, that shouldn't discourage you from applying. Secondly, it's important to note this so that students include details about their circumstances on their application.
The essay section is perhaps the best opportunity to include this information. Obviously, you should only place it where it makes sense, but don't shy away from being open and honest about your background.
What do Stanford admissions interviewers look for?
Strong candidates will be required by Stanford to have a sit-down interview with alumni. Although these individuals don't have a final say in whether or not your application is accepted or rejected, their opinion is incredibly important.
These representatives will speak directly with admissions officers following the interview, giving their impressions about you and whether you're a good fit for the university. As a result, no discussion about how to get into Stanford is complete without discussing what these admissions interviewers will be looking for.
While it differs between interviews due to the informality of the interaction, there are some key considerations you should know about.
An eagerness to learn more
Although this is called an interview, it's more like a two-way conversation. There aren't any pre-planned questions that the admissions interviewer is required to ask. It's supposed to be formal and relaxed. However, that doesn't mean you shouldn't come well-prepared with a list of questions you want to ask.
Stanford purposefully designed these interviews between alumni and students so you could glean information from an inside-source. You can finally learn everything you need to know about Stanford!
While it's a plus for you, having an eagerness to learn more about the schools also shows admissions interviewers that you're interested in furthering your understanding of the school. But you don't want to come in completely oblivious, which leads us to our second consideration.
Knowledge about the university
While a set of great questions goes a long way in this interview, you also don't want to come into the interview not knowing anything about Stanford. In fact, you should already have a deep understanding of what the school offers.
Your questions should revolve more around things you can't learn online such as what it's like to be a student there, what the interviewer's personal experience was like, and more. Before the interview, you should already know what specific offers and resources you will take advantage of if accepted to Stanford.
Knowing the classes you want to take, the clubs you want to join, and the professors you want to learn from shows interviewers that you're interested in attending Stanford and that it's a perfect match for your academic and professional goals.
How you present yourself
Although Stanford explicitly states that the interview is intended to be informal, that doesn't mean that you should throw caution to the wind. This is still one of the most important and one of the only interactions you'll have with a representative of the university.
You should conduct yourself roughly the same way you would during a job interview with the understanding that you're encouraged to ask your own questions and make it more conversational. A suit and tie isn't necessary and might even come across as overdressed.
But a nice buttoned-up shirt or polo and dress pants isn't a bad idea. You should show up on time, speak clearly, and overall present yourself professionally and suitably.
Increase your chances of getting into Stanford University
As one of the most competitive schools in the country, it's common for applicants to feel uncertain, confused, and anxious. The application process is daunting, and there's a lot riding on it. Fortunately, you don't have to tackle this feat alone!
AdmissionSight is a leading college admissions expert with over a decade of experience helping applicants master the application process. We have a proven track record of success with over 75% of our students being accepted into Ivy League schools or Top 10 Universities. We have a deep understanding of what all top-tier schools are looking for and how students can improve their chances.
Whether you need a hand perfecting your college essays, choosing a competitive summer program, planning your extracurricular activities, or preparing for a college interview, we've got you covered.
Each of our services are catered to the university into which you're hoping to attend to optimize its effectiveness. We also take your unique talents, strengths, and interests into account to ensure our services are completely personalized. If you'd like to learn how you can increase your chances of getting into Stanford or any major university, feel free to contact us to set up a free consultation.