What Does Tufts Look for in an Applicant?
When it comes to college admissions, it's easy to feel like you're navigating a labyrinth. Juggling standardized test scores, extracurricular activities, essays, and letters of recommendation can feel like a lot to handle. But if you're considering Tufts as your top choice, you might be wondering: what exactly does this prestigious university look for in an applicant? As with most college admissions, the answer is nuanced and multi-faceted. This article will look at the different factors that Tufts would look for when evaluating applicants.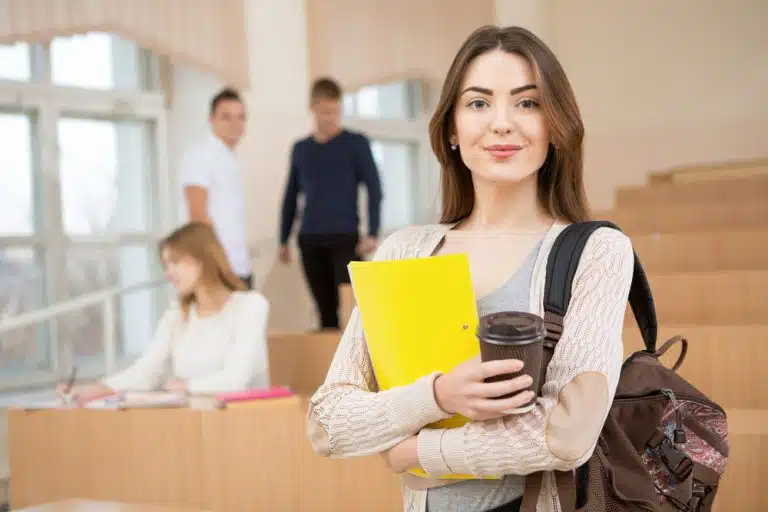 The Importance of a Strong Academic Record
Let's start with the basics: your academic performance in high school is one of the most important factors that Tufts considers when evaluating your application. Your grades and test scores should demonstrate that you've been challenged academically and have taken advantage of available opportunities. Admissions officers will look at both your GPA and the rigor of your coursework, evaluating factors such as AP and honors classes. Students who have taken rigorous courses, such as Advanced Placement (AP) or International Baccalaureate (IB) classes, are often given extra consideration.
However, a solid academic record is not the only factor that Tufts looks for when evaluating your application. Admissions officers also take into account your extracurricular activities, essays, recommendations, and demonstrated interest in the university. It's essential to showcase your unique talents and passions outside of the classroom and your dedication to making a positive impact in your community. Additionally, demonstrating a genuine interest in Tufts through campus visits, attending information sessions, and reaching out to current students and faculty can also strengthen your application.
Extracurricular Activities and Leadership Roles
While academics are important, they're not the only thing that Tufts looks for when evaluating your application. After all, they want to understand who you are both in and out of the classroom. Your extracurricular activities can help paint a picture of your interests, passions, and values. The key is to choose activities that have meaning to you and where you've demonstrated leadership or made an impact. Activities that align with Tufts' core values, such as community service, social justice, and environmental sustainability, may be desirable to admissions officers. However, it's important to note that quality is often more important than quantity in extracurricular activities.
It's also worth noting that extracurricular activities can provide valuable skills and experiences that can benefit you in college and beyond. For example, participating in a debate team can improve your public speaking and critical thinking skills, while volunteering at a local non-profit can give you hands-on experience in a field you're interested in. Additionally, leadership roles within extracurricular activities can demonstrate your ability to work collaboratively, manage a team, and take initiative. So, when choosing your extracurricular activities, consider how they align with your values and interests and how they can help you grow and develop as a person.
Admissions Essays: Tips and Tricks for Standing Out
The admissions essay is undoubtedly one of the most daunting parts of the college application process. This is your chance to showcase your personality and highlight what sets you apart from other applicants. Tufts would look for two essays: the Common Application essay and a "Why Tufts?" essay. The Common Application essay allows you to introduce yourself to the admissions committee, while the "Why Tufts?" essay gives you the opportunity to show why Tufts is an excellent fit for you specifically. Admissions officers will be looking for well-written, engaging essays that showcase your personality and unique perspective.
When writing your admissions essays, it's important to remember that the goal is not to simply list your accomplishments or restate your resume. Admissions officers want to get to know the person behind the application, so be sure to share personal anecdotes and experiences that have shaped who you are today. Additionally, don't be afraid to take risks with your writing style or topic choices. A unique and memorable essay can make all the difference in a competitive applicant pool.
The Role of Standardized Test Scores in the Admissions Process
Another critical factor that Tufts looks for when evaluating your application is standardized test scores, such as the SAT or ACT. However, they're not the be-all and end-all. Tufts operates on a test-optional basis, meaning that students may choose not to submit test scores as part of their application. This policy is designed to make the admissions process more accessible to students who may not perform well on standardized tests due to test anxiety or socioeconomic status. If you submit test scores, it's essential to know that Tufts looks at the scores in context, considering factors such as the rigor of your coursework and the school you attend.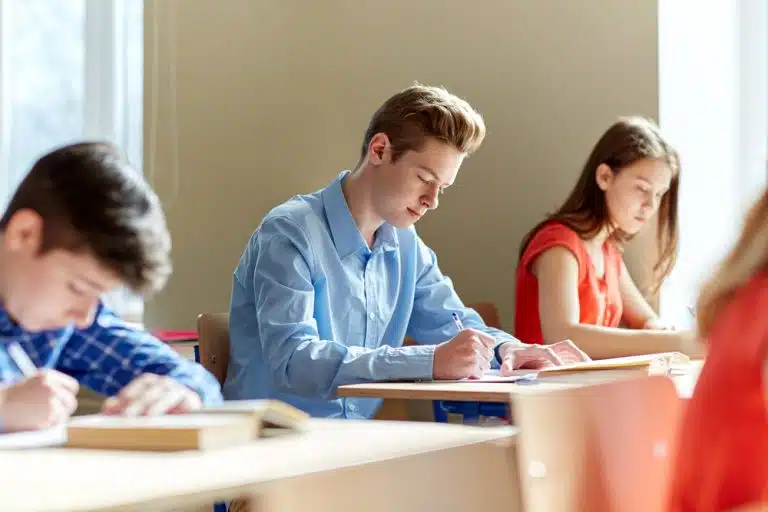 It's worth noting that standardized test scores are just one piece of the puzzle when it comes to evaluating your application. Tufts also takes into account your extracurricular activities, essays, letters of recommendation, and any other relevant experiences or achievements. The admissions committee is looking for well-rounded individuals who will contribute meaningfully to the Tufts community. So, while test scores are important, they're not the only thing that matters. It's important to present a complete picture of yourself in your application.
Letters of Recommendation: Who to Ask and How to Ask Them
If you're considering applying to Tufts, you will need to secure some letters of recommendation. This is one of the documents that Tufts look for in their admissions process. Ideally, you should aim to ask teachers or counselors who know you well and can speak to your academic abilities and character. It's essential to give your recommenders plenty of lead time and provide them with any necessary materials, such as a resume or list of achievements. Remember to be polite, express gratitude, and keep them updated on the status of your application.
It's also good to ask for letters of recommendation from individuals who can speak to your extracurricular activities or work experience. This can include coaches, employers, or volunteer coordinators. These individuals can provide a different perspective on your skills and character, which can be valuable to admissions committees. However, check with the specific college or university to see if they have any guidelines or restrictions on who can provide letters of recommendation.
Demonstrating Interest in Tufts: Campus Visits, Interviews, and More
When it comes to applying to Tufts, demonstrating interest is important. After all, the admissions committee wants to know that you're seriously considering attending if admitted. There are several ways to demonstrate interest, including visiting campus, attending virtual admission events, interviewing with admissions officers, and reaching out to current students or alumni.
One of the best ways to demonstrate interest in Tufts is by attending one of their campus tours. During these tours, you'll have the opportunity to explore the campus, learn about the academic programs, and get a feel for the student culture. Additionally, you can attend information sessions and meet with admissions officers to ask any questions you may have about the application process or the school in general. By attending a campus tour, you'll demonstrate your interest in Tufts and gain valuable insights that can help you make an informed decision about where to apply.
Diversity, Equity, and Inclusion: How Tufts Values a Diverse Student Body
Tufts is committed to creating a diverse and inclusive community of students. They welcome applicants from all backgrounds and strive to create an environment where everyone feels welcomed and valued. If you're a student who has been involved in diversity and inclusion efforts, you may have a particularly strong application.
At Tufts, diversity is not just a buzzword but a core value reflected in all campus life aspects. The university has several student organizations and initiatives that promote diversity and inclusion, such as the Asian American Alliance, the Black Student Union, and the Latinx Center. These groups provide a space for students to connect with others who share their experiences and to advocate for change on campus and beyond.
In addition to supporting students from diverse backgrounds, Tufts also recognizes the importance of creating a curriculum that reflects the diversity of our world. The university offers courses in a wide range of subjects that explore issues related to race, ethnicity, gender, sexuality, and more. By exposing students to various perspectives and experiences, Tufts prepares them to be thoughtful and engaged citizens equipped to navigate an increasingly complex and interconnected world.
Financial Aid and Scholarships: What You Need to Know
One of the college application process's most challenging parts is navigating the financial aid process. Fortunately, Tufts is committed to meeting the full demonstrated need of every student, meaning that they'll work with you to create a financial aid package that makes attending Tufts feasible for you and your family. Tufts also offers a number of merit-based scholarships that can help offset the cost of attendance.
It's important to note that financial aid packages are typically a combination of grants, scholarships, work-study opportunities, and loans. While grants and scholarships do not need to be repaid, loans do, so it's important to carefully consider the number of loans you take out and how you plan to repay them after graduation.
Additionally, Tufts offers a variety of resources to help students navigate the financial aid process, including financial aid counselors who can answer questions and provide guidance, as well as online resources and workshops. It's important to take advantage of these resources and stay informed about your financial aid options throughout your time at Tufts.
Common Application vs Coalition Application: Which is Right for You?
When it comes to applying to Tufts, you have a couple of options. Tufts accepts both the Common Application and the Coalition Application; the choice is yours. Ultimately, choosing the application platform that feels most comfortable to you and allows you to present your best self is important.
One key difference between the Common Application and the Coalition Application is the essay prompts. The Common Application has seven essay prompts to choose from, while the Coalition Application has five. Additionally, the Coalition Application includes a collaboration platform where students can connect with mentors, counselors, and peers to receive support throughout the application process. On the other hand, the Common Application offers a wider range of participating colleges and universities, making it a better choice for students applying to multiple schools.
Tufts' Unique Programs and Initiatives for Students
One of the things that sets Tufts apart from other universities is its commitment to innovation and interdisciplinary coursework. Tufts offers a number of unique programs and initiatives, such as the Tisch College of Civic Life, which encourages students to be active citizens and engage with their communities, and the Jonathan M. Tisch College of Civic Leadership, which helps students develop leadership skills and make meaningful change.
In addition to these programs, Tufts also offers the Experimental College, which allows students to design and teach their own courses, and the Center for STEM Diversity, which supports underrepresented students in science, technology, engineering, and math fields. Tufts also strongly emphasizes global education, with study abroad programs in over 80 countries and a campus in Talloires, France, where students can take courses and participate in research projects.
Student Life at Tufts: Housing, Dining, Clubs, and More
Of course, college is about more than just academics. Tufts offers a vibrant campus life, with various housing options, a range of dining options, and over 300 student organizations to get involved in. Whether you're interested in student government, clubs focused on social justice issues, or performing arts groups; there's something for everyone at Tufts.
Additionally, Tufts University strongly commits to community service and civic engagement. The university offers numerous opportunities for students to get involved in service projects and volunteer work on and off campus. From tutoring local students to participating in environmental clean-up efforts, Tufts students are encouraged to positively impact their communities.
Career Services and Professional Development Opportunities at Tufts
Finally, Tufts is committed to helping students succeed in their academic pursuits and prepare for their futures after graduation. The Tufts Career Center offers a range of services, such as resume and cover letter reviews, mock interviews, and career counseling. Additionally, Tufts has several experiential learning opportunities, such as internships, research projects, and study abroad programs, that can help you gain real-world experience and build your professional network.
Furthermore, Tufts also hosts career fairs and networking events throughout the year, allowing students to connect with potential employers and learn about different industries. The university also has a strong alumni network, with graduates working in a variety of fields and industries who are often willing to mentor and offer advice to current students. With these resources and opportunities, Tufts students are well-equipped to pursue their career goals and make meaningful contributions to their chosen fields.
Tufts' Commitment to Service and Civic Engagement
At Tufts, service and civic engagement aren't just buzzwords–they're part of the university's core mission. Tufts students are encouraged to be active and engaged citizens locally and globally. Whether it's through community service, activism, or research projects that aim to make the world a better place, Tufts is committed to helping students make a meaningful impact on the world around them.
Tufts supports its commitment to service and civic engagement through its Tisch College of Civic Life. The college offers a variety of programs and resources to help students get involved in their communities and develop the skills they need to be effective agents of change. From service-learning courses to internships with local organizations, Tisch College provides students with opportunities to put their knowledge into action and make a positive difference in the world.
Applying Early Decision to Tufts: Pros, Cons, and What it Means for Your Chances
If Tufts is your top choice, you may be considering applying for Early Decision. Applying for Early Decision can be a great way to demonstrate your commitment to Tufts and increase your chances of admission. However, it's important to remember that an Early Decision is binding, meaning that if you're admitted, you're committed to attending Tufts. This may not be the right option for every applicant, so weighing the pros and cons carefully before deciding is important.
In conclusion, applying to Tufts is a complex and multi-faceted process. Admissions officers review a range of factors when evaluating applications, including academics, extracurricular activities, essays, test scores, letters of recommendation, and demonstrated interest. By taking the time to carefully craft your application and make it reflective of who you are as a person, you'll greatly increase your chances of being admitted to this prestigious university and finding success both in and out of the classroom.
It's also important to note that applying Early Decision can impact your financial aid package. While Tufts is committed to meeting 100% of demonstrated need for all admitted students, applying for Early Decision may limit your ability to compare financial aid offers from other schools. Having an open and honest conversation with Tufts' financial aid office is important to fully understand the implications of applying Early Decision on your financial aid package.