Tufts Acceptance Rate: 11%
Shortcuts to sections offered for Tufts prospective students and Tufts Acceptance Rate:
 Successful Applicant Profile
Demographics
Majors
SAT/ACT Scores
Entry Requirements
Tuition
Scholarships
Checklist of Application Requirements
Application Deadlines
What Should You Expect?
Student life
Academics offered
Athletics offered
Notable alumni
Located the border of Medford and Somerville , Massachusetts, and founded in 1852, Tufts University is a prestigious American private research University.
Not only does Tufts University consistently rank near the top of the United States is top universities in major education publications, but it also offers an incredibly diverse list of undergraduate and graduate programs. Its history is rich and the pride that students who graduate from Tufts feel is strong.
For high school students are interested in applying to Tufts University, it is important to know what the Tufts acceptance rate is. As of last year, the Tufts acceptance rate hovers at 14 percent. while Tufts does not have an acceptance rate as competitive as the most competitive schools in the United States, it is quite close.
Still, the fact that the Tufts acceptance rate is above 11% should give every top high schooler a lot of hope that they've got a great chance of getting in.
The truth is that if getting into Tufts University is your dream, it's going to be your responsibility as a high school student to increase your chances of acceptance. The reason why it is so hard is that the vast majority of students who apply to schools such as Tufts University are already some of the top students in their class.
Truthfully, it is an incredibly elite group, which is probably why so many Tufts graduates have gone on to do great things. If you are looking to one day be a part of that proud alumni group, one great way to improve your chances of getting into Tufts is to work with AdmissionSight on your application. We have all of the tools and resources necessary to help you get into the school of your dreams.
First off, every student should know about the average standardized test scores and GPA's that students who get into Tufts enjoy. when it comes to a GPA the average for students who are accepted to Tufts is 4.04!
When it comes to standardized testing scores katma the average SAT score for students who get into Tufts is 1465. For the ACT, the range for the majority of students is between a score of 31 and 34.
With that being said, it is important to mention that starting in the fall of 2021, students will not be required to send in their ACT or SAT scores in order to be eligible to apply to Tufts.
With those wrong numbers out of the way, let's get into how you can make the very most of your application to Tufts University.
Successful Application Profile
At Tufts, the most popular majors that students pursue include money programs that are STEM programs and otherwise. some of the most popular include social Sciences, biological and biomedical Sciences, engineering, computing and information Sciences, and support services.
In all the freshman retention rate at Tufts is an impressive 97 percent. that's a great indication that students who get into Tufts love it!
This past school year, over 23,000 students applied to get into Tufts. Just under 15 percent of those students gained acceptance to the school. On the schools official website, they proudly exclaimed the class of 2024 was the most diverse applicant base in recent history.
As a smaller school, space is obviously quite limited and acceptance to Tufts is quite competitive.
If you already see yourself walking the halls and the campus grounds of Tufts, and are interested in getting one of the highest quality college educations offered in the United States, here are the kinds of students that you will be learning and working with during their undergraduate years at Tufts.
Demographics: Who studies at Tufts?
In this day and age, it is highly important that schools offer their students the ability to experience large range of different cultures and ethnicities within their student body. this not only leads to an improved experience at school, but it also offers important life lessons about equality, the value of diversity and much more.
At Tufts, the school is proudly above average in ethnic, gender, geographic, and overall diversity. While 56.1 percent of the student body does identify as white, the school also has a large percentage of Asian, Hispanic/Latino and Non-Resident Alien students.
When it comes to gender diversity, a slight majority of students at Tufts are female, with 50.4 percent of the students identifying as female.
Tufts also has a fairly rich history when it comes to being home to international students who come to the United States to study. based on a highly reputable database about United States universities, Tufts ranked 71st out of 1,240 total schools in terms of how good they are for international students.
Tufts home to students from a huge number of different countries all over the world including:
Australia
Bangladesh
Brazil
China
Ecuador
Egypt
France
Germany
Hong Kong
India
Iran
Italy
Japan
And more!
More about majors at Tufts
At Tufts, students can choose from over 70 majors to focus on during their undergraduate years along with the previously mentioned popular majors, here are some more love the majors that many students invest their time in. those include international relations, computer science, biology, economics, political science, quantitative economics, community health, psychology, and history.
As you can see, the interests of students who study at this University cover a vast range and are highly diverse. If you study at Tufts, you can be sure that you will find the program and major that you are most interested in. Many of these programs are considered to be amongst the top in the entire country.
What are the average SAT/ACT scores of students admits to Tufts?
As you now know the Tufts acceptance rate is quite low. With That being said, the fact that it is not under 15 percent, should give you quite a lot of hope.
One of the very first steps to making sure that you gain acceptance to this school, or any prestigious and competitive school in the United States, is to achieve great grades throughout your high school career and earn top scores in the standardized test that you choose to take.
Standardized test scores a huge part of a high school student Gaining acceptance of the school of their dreams. When it comes to both the SAT and the ACT, tops are quite competitive.
For the SAT, the 25th percentile score is 1390 and the 75th percentile score is 1540. What that means is that 1390 on the ACT is going to put you at a below-average score for students who get into Tufts while 1540 will move you up to an above-average score.
Whether you feel comfortable studying on your own, in a group, or hiring a tutor to help you maximize your chances of success, committing the time that is necessary to master this test will certainly be worth it.
When it comes to the ACT, the average score for students to get into Tufts is 33 out of 36. The 25th percentile ACT score is 32 and the 75th percentile ACT score is 34.
While Tufts does not have a minimum ACC requirement for applicants, if you apply with a 32 or lower, you are going to have a fairly hard time getting in unless there is something very impressive within your application considering Tufts acceptance rate.
Finally, your GPA! The average GPA for students who get into Tufts is 4.04. Yes, you read that correctly. The average GPA for students is above straight A's. How do high schoolers earn such a GPA, you ask? Through AP courses and honor courses primarily. These courses come with weighted grades, that can help a student achieve an above A-average GPA.
As mentioned, Tufts acceptance rate is just over 14 percent. That means that for every 100 students who apply, only 14 get in. If you want to be amongst the elite group, you will have to score very highly both on your standardized tests and in your high school classrooms since Tufts acceptance rate is quite low.
Entry Requirements
The long and exciting journey that every student takes from first applying to Tufts University, to stepping onto campus as a student for the very first time, is a long and arduous one.
A lot of factors go into helping high school students decide which University is the right school for them. Major factors include understanding the costs finding out if they have any options when it comes to financial aid, more. Above all, you will want to be sure that you are able to submit your application prior to the deadline.
Here are the major things that you will want to know about Tufts when it comes to your application and tuition.
How much will it cost to attend?
Unless you have been living under a rock for much of the last few decades, the chance is good that you already know how expensive it can be to attend college in the United States.
While it is important that you find a way to get the education and college experience that you want, it is also important to make sure that you try to avoid putting yourself into massive amounts of debt along the way.
That's why seeking financial aid options is so important. But before we break down those options at Tufts, let's go over what a year of education is going to cost you without any aid. Here is a table offered by the school's official site.
At Tufts, all first- and second-year students are required to live in student housing or recognized fraternities or sororities. When it comes to third- and fourth-year students, community students pay no residence hall fee and are not required to purchase a meal plan either.
Even without those expenses, however, you can see just how expensive Tufts can be. That is why it is crucial to explore your options when it comes to getting financial aid.
Financial aid at Tufts
As a private school, Tufts is well aware that the amount of its face-value tuition is incredibly high. For many students and their families, the amount is simply too high.
But Tufts is committed to making sure that any students who deserve to attend Tufts and wants to enrol, will be financially able to do so.
At Tufts, the average amount that first-year students get in financial aid if they need it is $45,550. Approximately 39 per cent of incoming students will get some form of financial assistance to pay for their education, the majority of which is through scholarships and grants.
Application requirements at Tufts
If you Are interested in applying to Tufts University, there is a lengthy checklist that you want to be aware of when it comes to your application. Let's break it down together.
First off, it is important to make clear that Tufts accepts are a Common Application or Coalition Application. once either of those has been completed, you want to include the following:
One letter of application from a teacher and a junior or senior year major academic course and a letter from a school counsellor.
Breakdown and explanation of the extracurricular activities that you engaged in during your high school education.
An official copy of your high school transcript.
Your senior grades.
English proficiency test scores (required only for applicants whose primary language is not English).
Art portfolio (required only for students who are applying to the BFA or combined degree BFA + BA/BS programs.
$75 application fee or a fee waiver.
Along with that, you will want to know the important dates related to both Early Decision and Regular Decision applications. Here is a table from the school's site.
What Students Can Expect
No matter where you end up going to school, it is important to make sure that the decision you make is the right one. One of the best ways to make sure that it is is to listen to what current students have to say about their experience. Thanks to a well-regarded site that reviews school in the United States, we have gathered a few great things that students have to say about Tufts.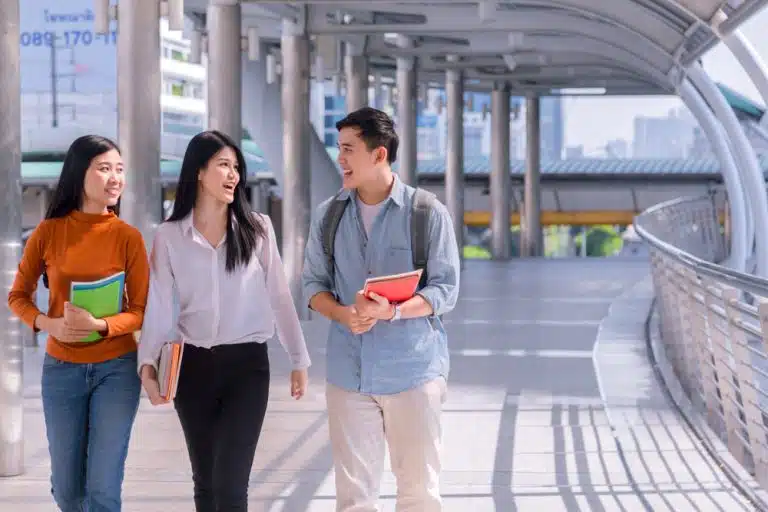 "The college transition is hard!" one student wrote. " And I think freshman year is hard no matter where you go, so the difficult things I experienced this past semester weren't specific to Tufts.
Pros: The best part about Tufts to me is the resources in general: a diverse array of clubs to find affinity with other students, as well as a counseling centre, career centre, centre that addresses issues of sexual assault, financial aid office, Academic Resource Center, Student Accessibility Services, etc. The classes and professors are pretty amazing at Tufts. The food is great and accessible to people with dietary restrictions/allergies.
Cons: It is a predominantly white university, which certainly takes getting used to, and I think the biggest issues I have with Tufts are issues of race. The faculty isn't nearly diverse enough, and neither are the students. The race classes are fantastic, but I wish they were required or something because the people in them are usually already 'woke'."
"It is a great experience," another said. "At first I was nervous due to the status of the school and going out of state to meet new people, but those worries are gone. The people around me are very welcoming and friendly. My professors are amazing. I am a biomedical engineering major and the program is AMAZING."
There are a ton of different clubs and groups that students can join to pursue their passions and interests outside of the classroom as well. Some of the most popular clubs at Tufts include:
Tufts Bhangra
Tufts Golf
Tufts SFactor
Tufts Active Minds
Tufts Eco Reps
Tufts Green Greeks
Tufts Climbing Team
Tufts University Alpha Phi
Tufts Spirits of the Creative
If a club does not yet exist for what you want to pursue during your free time, the school will make it possible for you to start your own club!
What academics are offered at Tufts?
Tufts provides its undergraduate students with the resources of a major research university while offering the attention of a liberal arts college. To give you a better idea of that, consider the fact that the student-faculty ratio at Tufts is 9:1 and the school has 69.4 percent of its classes with fewer than 20 students.
In all, students can major-minor in more than 90 undergraduate programs and have their pick of thousands of undergraduate courses.
Along with courses that go towards their major, undergraduate students in the school of Arts and Sciences will take courses in writing, foreign language and culture, then world civilization as well as fulfilled distribution requirements in humanities, social Sciences, of the arts, natural Sciences, and mathematics.
Athletics at Tufts
The Tufts Jumbos compete in the NCAA Division III as well as the New England Small College Athletic Conference. While athletes can compete in 29 different sports, it is important to note that Tufts does not offer athletic scholarships of any kinds. Tufts offers one Division I sports, which is coed and women's sailing.
Famous Tufts alumni?
There are a number of men and women who studies at Tufts and went on to do great things. Here is a list of some of the school's most influential graduates:
Dome DeLuise, comedian
Ram Dass, psychologist
Rainn Wilson, actor
Pierre Omidyar, programmer, businessman
Bill Richardson, politician
Daniel Moynihan, sociologist
Elihu Thomson, inventor
James Dimon, businessman
Hank Azaria, actor
Steven Tisch, businessman
Michelle Kwan, figure skater
If you hope to one day see your name on that admissions list, the first step is getting into Tufts. While you may be intimidated by Tufts acceptance rate, you should feel confident knowing that AdmissionSight can help you increase your chances of acceptance. Here, we know how to help students maximize their strengths in order to help them get into the school of their dreams.