What is the Best Civil Engineering Schools in the US
The field of civil engineering may not be the most accessible college major in the world, and its graduates may not achieve instant wealth or fame, but the tens of thousands of students who are currently enrolled in the nation's 227 best civil engineering schools and the people who teach and mentor them share a dedication and a passion for the field.
In the United States, civil engineering is one of the subjects of study that is in the highest demand, and this desire extends to students who are studying in the United States from other nations. Construction is a classic subfield of engineering, and as such, it is taught in the undergraduate and graduate programs of a significant number of the most prestigious institutions with the best civil engineering schools in the United States.
This is for good cause since graduates of civil engineering programs have played and continue to play a significant part in the development of building infrastructure not just in the United States but also around the world. Not only in the United States but also across the world.
Although, in order to work as a civil engineer, you'll need to put in a lot of effort in the classroom and earn a degree of at least a bachelor's level. You are going to want to enroll in the best civil engineering schools with a highly reputable track record if you have a strong interest in this particular subfield of engineering and have the goal of making a significant improvement to the nation's physical infrastructure.
What are the Best Civil Engineering Schools in the US?
So, what are the best civil engineering Schools in the US? The study of mechanics, hydraulics, materials science, and statistical analysis are just a few of the areas of study that are included in the curriculum for a degree in civil engineering. These foundational disciplines will be supplemented with the development of design abilities, namely those pertaining to computer-aided design. In the last years of study for any degree, students will be required to develop a number of individual or group projects.
A civil engineer is responsible for all aspects of building structures, which includes planning, design, budgeting, construction management, surveying, and analysis. Civil engineers should expect to use all of these skills regardless of their area of specialization because they are responsible for all of these aspects of building structures.
The field of civil engineering is one that is making tremendous strides forward and is consistently evolving in response to new trends and issues that have emerged in the modern world, such as worries about pollution, scarcity of water, and renewable energy sources. These are the best civil engineering schools in the country according to the US News ranking for 2022-2023.
University of California, Berkeley
The University of California, Berkeley is a public university that is on the larger side and is found in the city of Berkeley. Students in Berkeley's civil engineering program engage in rigorous academic study, get practical experience, and enhance their leadership skills. Because of the size of Berkeley's class sizes, you'll have a good chance of getting to know both your fellow students and your teachers.
Additionally, there is plenty of room for undergraduate research opportunities. The scope of the research conducted by its professors encompasses not only intelligent and resilient infrastructure, such as buildings, energy systems, seismic safety, and transportation networks, but also the environment, and more specifically our essential air and water resources.
Georgia Institute of Technology
Georgia Tech is a public university that has a sizeable number of enrolled students and is found in the middle of the sizable city of Atlanta. Earning a degree in civil engineering from Georgia Tech equips graduates with the skills necessary to transition into leadership roles in the planning and design, building, research and development, operations, and maintenance industries.
Students can either enter the workforce as professional engineers after completing the coursework required for the Civil Engineering major, or they can continue their education and get advanced degrees in the discipline. Civil engineering graduates at Georgia Tech often go on to seek employment in fields such as law, medicine, banking, real estate, and more.
University of Illinois Urbana-Champaign
The University of Illinois at Urbana-Champaign (UIUC) is a public institution of higher education that is home to a sizeable number of undergraduate and graduate students. In order to earn a Bachelor of Science degree in civil engineering, students need to complete a curriculum that is not only extensive but also highly regarded and ranked. This curriculum takes a total of 128 credit hours to complete.
Students at the undergraduate level spend the first two years of their education laying the groundwork for their education in civil and environmental engineering. During this time, they take courses in physics, mathematics, and chemistry, as well as theoretical and applied mechanics and general engineering. In addition, a number of different electives are available to students at this time.
The final two years of study are mostly focused on the study of civil engineering and environmental engineering. Within the department, there are seven different fields of study, as well as three interdisciplinary programs, and students choose both their primary and secondary areas of study.
Massachusetts Institute of Technology
If you are interested in obtaining a degree in civil engineering, the Massachusetts Institute of Technology (MIT) is one of the best schools to attend. The Massachusetts Institute of Technology (MIT) is a non-profit, private institution of higher education that has a sizeable number of undergraduate and graduate students enrolled.
Education in the civil and environmental engineering program at MIT provides a strong basis for addressing some of the most pressing issues facing the globe today, including those pertaining to sustainability, the environment, and energy. It prepares students for employment in fields as varied as engineering design, education, law, medicine, and public health, as well as for graduate study in engineering and science. These fields include public health, medicine, law, and public health.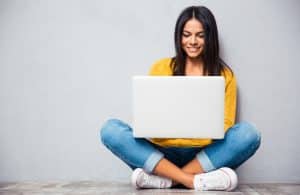 The undergraduate curriculum offered by the Department of Civil and Environmental Engineering is designed to provide students with a strong foundation in the principles of science and engineering, while also placing emphasis on hands-on design and research projects that provide real-world context. Students will concentrate on the utilization of huge data sets, computation, probability, and data analysis. In addition, they will learn how to combine theory, experiments, and models in order to comprehend and solve challenging science and engineering problems.
The University of Texas at Austin
The Cockrell School of Engineering at The University of Texas at Austin has one of the largest and most comprehensive departments of civil, architectural, and environmental engineering in the United States. This department is housed within the Cockrell School of Engineering. The Department of Civil, Architectural, and Environmental Engineering is a close-knit community of civil, architectural, and environmental engineers who believe that we can affect positive change in the world through our work. This community comprises over 10,000 living alumni, over 1,200 undergraduate and graduate students, over 50 faculty members, and a student-to-faculty ratio of 22:1.
University of Michigan–Ann Arbor
A relatively big public university, the University of Michigan may be found in the city of Ann Arbor, which is classified as a medium-sized city. The Civil and Environmental Engineering Department (also known as CEE) of the University of Michigan was established in the year 1837. CEE has been there for more than 180 years, which has allowed for considerable expansion.
At the University of Michigan, the Civil and Environmental Engineering Department works toward the goal of serving society by enhancing existing ecosystems and maintaining existing resources. The people of the world benefit from its leadership in scientific research and technical development.
The University of Michigan aspires to enhance the quality of life through the cultivation of minds that are intellectually curious and socially conscious; the creation of solutions to societal issues through collaborative effort; and the promotion of an inclusive and innovative community of service for the common good. Students in the CEE program are actively involved in innovative projects, such as constructing bridges for communities in remote areas, developing a home that uses no net amount of water, and bringing water treatment to the Pantanal.
Purdue University–West Lafayette
Students at the Lyles School of Civil Engineering are prepared to work in the varied construction industry as professional engineers and managers after completing their studies at the school. This includes research and education opportunities in discrete event simulation, three-dimensional animation, virtual reality of construction operations, augmented reality, construction safety (organizations such as CSA and NIOSH), emerging construction technologies, and multimedia development for construction.
Stanford University
When it comes to obtaining a degree in civil engineering, Stanford University is consistently ranked as one of the best colleges in the United States. Civil and Environmental Engineering at Stanford utilizes technologies from materials science, physics, biology, mathematics, computing, and the social sciences to ask how we can best design and manage buildings and cities, dams and water systems, highway networks, and energy grids that support our day-to-day lives. These technologies are then applied to the question.
The Civil and Environmental Engineering Department offers four different majors to undergraduate students. Additionally, the department has an undergraduate peer advisory group that consists of students who are currently enrolled in the major and have been trained to answer any questions that you may have regarding classes, declaring, opportunities within the major, and a variety of other topics that are pertinent.
Texas A&M University
Students in the Zachry Department of Civil and Environmental Engineering are in high demand, and graduates from that department are usually considered as being among the most professionally prepared young engineers in the country. The faculty members of the department have earned a reputation for excelling in all facets of scholarship, including research, teaching, and professional service.
The department boasts more than 74 teaching staff members, over 800 undergraduate students, and 360 graduate students, making it the most comprehensive civil and environmental engineering school in the United States. Few programs have the mix of resources, academic knowledge, breadth of programs offered, facilities, and degree options that we have in civil and environmental engineering here at Texas A&M University.
Carnegie Mellon University
Carnegie Mellon University is a non-profit private institution of higher education that may be found in the middle of the sprawling metropolis of Pittsburgh. It has a sizeable number of undergraduate and graduate students. While working toward your degree, the Bachelor of Science in Civil Engineering and the newly introduced Bachelor of Science in Environmental Engineering programs at Carnegie Mellon University give you the opportunity to pursue your individual passions and foster an atmosphere conducive to original research.
It places an emphasis on design as well as teamwork, and it provides a curriculum that is both flexible and hands-on. It also features interdisciplinary project classes in which students of Civil Engineering and Environmental Engineering work together.
The programs provide an emphasis on the development of professional abilities in addition to offering a strong foundation in technical knowledge. We give students with hands-on experience in the form of laboratory and project courses, in addition to incorporating design and teamwork activities throughout the curriculum. In addition, students have many opportunities to develop and improve their communication skills by participating in activities such as reports, presentations, and group projects.
What Should I Major in Civil Engineering?
So, what should I major in civil engineering? The typical educational path for those who want to work in civil engineering is to earn a bachelor's degree in the field. Degree programs in civil engineering give you the education you need to get licensed in the field, so it's important to choose the right one. In addition, if you want to work in the engineering sector, the first thing you need to do is earn a degree in the subject.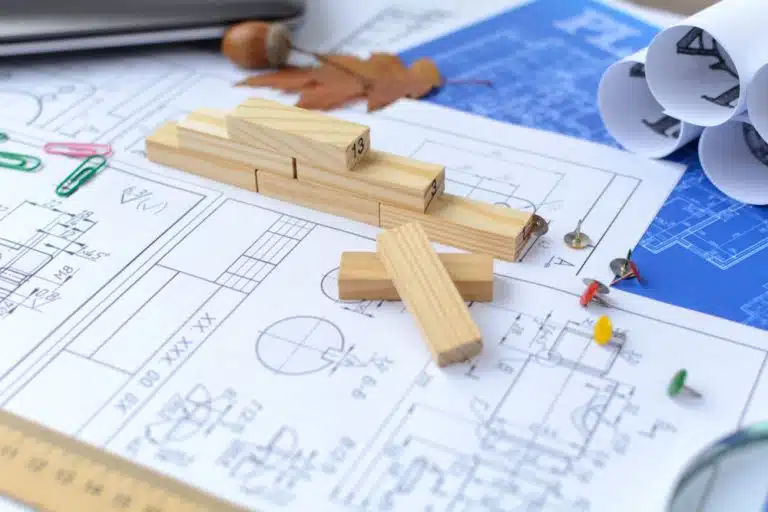 The degrees that are awarded by the best civil engineering schools obviously include classes that are concentrated on engineering, such as:
Civil Engineering Systems
Elementary Mechanics of Fluids
Engineering Professionalism
Structural Analysis
Geotechnical Engineering
However, in addition to that, you will study physics, mathematics, and statistics. At the best civil engineering schools, students are typically required to take classes in chemistry as well as architectural planning and design. In addition to this, you will receive instruction on how to make use of the various CAD (Computer-Assisted Design) software tools that are typically utilized by civil engineers.
After you have selected an engineering school to attend and have completed the admission process, you should think about the many specializations or concentration tracks that are open to you. A significant portion of engineering students opt to concentrate their studies on one of several subfields, which may include the following:
Structural Engineering
Land Development
Construction Engineering
Environmental Engineering
Transportation Engineering
You also have the option of specializing in geotechnical engineering, water resources engineering (including areas such as water supply), or pavements and materials engineering. At prominent institutions that focus on civil engineering, you can select from a wide variety of programs to find one that caters to your unique blend of interests and abilities.
There is also the possibility that you could participate in an internship. This would provide you with valuable hands-on experience in the area of specialization that interests you the most. It is possible that doing so will boost your prospects of finding work when you have completed your education.
How Hard is Civil Engineering?
Potential engineering students always ask "How hard is civil engineering?". To tell you the truth, civil engineering is a challenging field. Think about how many different work-related abilities you'll need in order to be successful in this field.
Communication and writing
Advanced math, physics, engineering
Problem-solving
At least a four-year degree
In addition, because hands-on experience is so highly appreciated in this industry, it's possible that you'll need to spend your summers interning in order to even get a foot in the door of this competitive job market. These internships can be challenging and demanding because they take you out of your comfort zone and require you to immediately put the knowledge you have gained in a classroom setting into practice in the real world.
Because many engineers work as members of teams or even as team leaders, the ability to manage interpersonal conflict effectively is essential to their professional success. Therefore, you should be ready to cope with challenges stemming from both the physical labor you do and the personal relationships you maintain.
Engineering may be challenging, but it is certainly not insurmountable. The majority of what you accomplish will require effort, but there is no question that it is feasible.
Want to learn to gain admission to one of the best civil engineering schools in the country? You've come to the right place. At AdmissionSight, we have over 10 years of experience guiding students through the competitive admissions process.
AdmissionSight can help you put your best foot forward when applying to college this fall. Contact us today for more information on our services.