What is the definition of rushing in college?
What is rushing in college?
The definition of rushing is different in college. "Rushing" refers to the process that students go through to join a sorority or fraternity. They might do this to get to know the leaders and other prospective members of the sorority or fraternity.
Basically, rushing events are big get-togethers where sorority and fraternity members meet potential new members and decide if they will be a good fit or not.
Many college students already know which sorority or fraternity they want to join before they arrive at school, but rushing offers them the chance to check out all of the organizations that have openings and decide whether they want to participate in Greek life or stay away from it entirely.
Sometimes a different group is a better fit than you might think! While it used to be mandatory at some colleges for all students interested in Greek life to attend each sorority or fraternity, this no longer applies to the majority of college campuses.
There are often a lot of people at rushing events because many people are trying to join different sororities or fraternities and are trying to talk to as many people as they can. Because sorority and fraternity leaders and members hurried to get in touch with anyone who might be interested in joining because they required a specific number of people to function, this phenomenon is known as "rushing."
They had to act quickly to get in touch with them before another fraternity or sorority contacted them and persuaded them to join.
In the past, rather than the other way around, freshmen were called to see whether they wanted to join a fraternity or sorority. Rushing has evolved with time, but the name has remained constant.
Since they are eager to network and establish positive first impressions, individuals interested in entering a fraternity or sorority are frequently referred to as "rushees."
Rushing College Sorority
Rushing College Sorority? What is the definition of rushing? Rushing looks slightly different in sororities compared to fraternities. In order to get to know the sorority's members, women are asked to attend scheduled activities or casual hangouts. There, the sisters assess their compatibility as sisters and how well they get along with the incoming students.
The sorority frequently performs for prospective members during a rush event, complete with singing and dancing. Sisters could interview potential candidates in multiple rounds. The sisters will make a bid, inviting the student to become a member of the sorority sisterhood if they like her.
Sisters in a sorority often have a fun party to welcome new members after they have been chosen.
Don't panic if you rush a sorority but don't get a bid offer. You can always try again, possibly with a different sorority, as informal rashes happen all year long. You can take advantage of additional chances to meet and get to know your sorority sisters in a more casual setting.
What is rushing in college frat?
What is rushing in college frat? What is the definition of rushing? Compared to sororities, rushing a fraternity is typically a less formal process. Like sororities, fraternities host social events and gatherings to get to know potential members.
Touch football games, barbecues, and parties are some examples of rush activities that fraternities host. Additionally, brothers of a fraternity extend invitations to join and make bids on students they believe would fit in well. You can always rush again if you aren't given a bid.
Now that we know the definition of rushing and the difference between sorority and fraternity, let's now talk about the Greek life.
What is Greek life?
Fraternities and sororities are traditionally college-based organizations created to encourage members academically and socially. Student organizations associated with Greek life date all the way back to the late 1700s. Most people agree that the Phi Beta Kappa Society was the first Greek group. Greek-letter student groups now have a membership base of over nine million students and graduates.
While Hollywood and television portray Greek life as a perpetual party, being a member of a Greek-letter organization entails much more than merely attending social events. Greek groups around the nation raise more than $7 million annually for a variety of charities, making fraternities and sororities well renowned for their philanthropic efforts. Greek-letter organizations put a lot of emphasis on education, and many of them require members to keep a certain GPA to be active in the chapter.
The social component is always present, of course. Every year, mixers, formals, and other events are hosted by fraternity and sorority chapters for both members and non-members to network, have fun, and meet new people. The opportunity to meet new people by joining a fraternity or sorority can be quite appealing to students who are attending a school far from home and may not know anyone.
Greek-life groups can be a fantastic resource for students adjusting to college life. Not only is it a simple method to meet new people, but older members can act as mentors, offering new members who might be having a hard time adjusting to campus life or coursework guidance and assistance. There is conflicting evidence regarding the contribution Greek life makes to academic success. A different study claims that Greek life lowers GPA even though students who join fraternities and sororities graduate at a 20% higher rate than their non-Greek peers.
Now that the definition of rushing has already been shared, you might be wondering if you should rush. Let's talk about its pros and cons.
Advantages of rushing in college
Enduring relationships
You are asked to join a network of active and former members of your chapter after rushing. While you'll probably develop a close-knit circle of pals, you'll also meet a ton of other individuals that you can interact with on campus and in the future.
Philanthropic activities
Each fraternity and sorority must have a philanthropic affiliation. The groups take part in and organize numerous fund-raising activities for their chosen charities throughout the academic year. For instance, Kappa Delta works to support women and children and is associated with the Girl Scouts of the United States. The sorority raises $2 million on average each year.
Opportunity for leadership
Numerous leadership options are offered to members of fraternity and sorority organizations. Members have the option to run for a variety of positions each year when the organization opens up its executive board posts. The president, vice president, treasurer, and director of risk management are some of these jobs. These jobs carry a lot of responsibility and help students develop crucial skills they'll need when hunting for jobs after graduation.
Disadvantages of college rushing
The price
One of the best-known aspects of Greek life is its high cost of participation. It costs money to join these organizations. Although the number of your monthly fees can change, they often cover items like merchandise, activities, food plans, and accommodations. One student claims that after four years of college, they spent approximately $15,000 on their Greek organization alone, according to a Credit.com report. This excludes the extra cash spent on presents, swag, car stickers, and other branded trinkets.
Dedication to time
It can take up a lot of your time to be active in a Greek group. During the school year, sororities and fraternities have meetings, activities, small get-togethers, and larger responsibilities every week.
When a Greek organization takes up all of its time, students may find it challenging to concentrate on their academic work, campus employment, and other responsibilities. Before you rush, make sure you can devote the time necessary to be a useful member.
A bad reputation
Every student should consider the negative national reputation that fraternities and sororities receive before enrolling. They are often in the news for bad things, and people have complained in the past about hazing, abuse, and sexual assault.
Greek life groups have participated in hazing scandals that are unlawful and have damaged students as a result. The hazing persists because the colleges themselves don't do much to stop it or penalize the Greek organizations.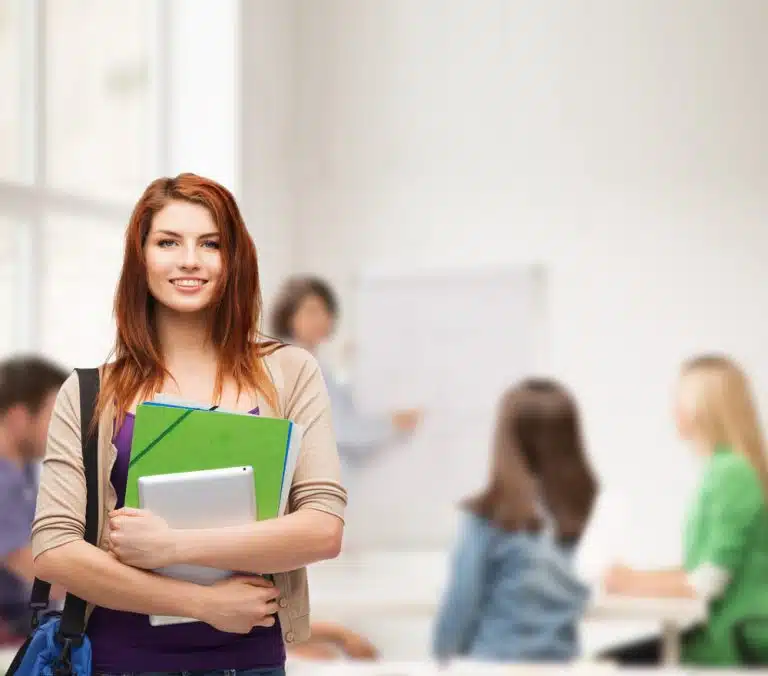 Greek life participation can greatly enhance your college experience in a variety of worthwhile ways. It is a prominent on-campus tradition. Now that you know the definition of rushing, the difference between rushing in sororities and fraternities when you do decide to rush, wait until you have done your research and are positive that you want to be associated with a certain group of people for the duration of your college career.
If you're not sure, why not give it a try by getting advice from the correct people? It won't harm you in any way. And if you don't feel comfortable with rushing, there are colleges without Greek life.
Speaking about getting advice from the correct people, AdmissionSight is ready to assist. At AdmissionSight, we have more than 10 years of experience helping students get through the challenging admissions process necessary to enroll in the most esteemed universities in the world.
One of the best records in the business, with an average acceptance rate of 75% to Ivy League schools as well as Stanford, MIT, the University of Chicago, and Caltech. Please don't hesitate to get in touch with us right away to arrange for your initial consultation.