Where is Dartmouth Located?
Where is the Dartmouth campus?
The private, coeducational Dartmouth College is located in Hanover, New Hampshire, in the United States. It is an Ivy League member and one of nine colonial colleges established before the American Revolution. In addition to providing an excellent education to all young people, its founding mission included the Christianization of Native Americans.
As one of the most innovative Liberal Arts colleges, Dartmouth offers specialized programs in Native American, Asian, and black studies, as well as in urban affairs and the environment. Its motto, "A voice crying in the wilderness," refers to John the Baptist proclaiming God's word to the people, as well as to the college's location on what was once the edge of European settlement.
Dartmouth is proud of its diverse student body while maintaining a rigorous admissions process based on academic promise and achievement. The purpose of Dartmouth education is to prepare students for a lifetime of learning and responsible leadership through a faculty committed to teaching and knowledge creation.
To provide the best education to its students, Dartmouth must pay attention not only to the mastery of knowledge and skills but also to the comprehension of the heart and spirit of humanity. Thus, it can truly live up to its motto and deliver the "message of God" to its students and, through them, to the world.
The original mission of Dartmouth was to provide for the Christianization, instruction, and education of "Youth of the Indian Tribes in this Land… as well as English Youth and others." Ministers Nathaniel Whittaker and Samson Occom (an early Native American clergyman) raised funds for the college in England via an English trust whose benefactors and trustees included prominent English statesmen, including King George III's future Secretary of State for the Colonies in North America, William Legge, 2nd Earl of Dartmouth, after whom the college is named.
The fundraising was intended to support Wheelock's 1754 institution in Connecticut, Moor's Indian Charity School, but Wheelock used the majority of the money to establish Dartmouth College. In 1768, Wheelock established a college department within Moor's Charity School, which he relocated to Hanover in 1770 along with the rest of the school.
In 1771, the College conferred its first degrees; in 1773, it acquired a seal to affix to them. Samson Occom, dejected and betrayed, went on to establish his community of New England Indians, the Brothertown Indians, in Oneida country in northern New York.
It was founded in 1769 by Eleazar Wheelock, with funds raised in part by Samson Occom, a Native American preacher. It is the ninth oldest college in the United States. Queen's College, now Rutgers University, was granted a charter slightly earlier but did not begin operations until after Dartmouth.
Dartmouth College was the subject of the historic Dartmouth College case in 1819, in which the State of New Hampshire's 1816 attempt to amend the College's royal charter to make it a public university was challenged. In 1817, Dartmouth University began operations in Hanover and occupied the college buildings, though the College continued to hold classes in nearby rented rooms.
Dartmouth was an all-male institution until 1972 when women were admitted as full-time students and degree candidates. Approximately at the same time, the college adopted its distinctive "Dartmouth Plan," which some commentators have described as "a way to fit 4,000 students into 3,000 beds." Also referred to as the "D-Plan," it is a year-round operation schedule designed to accommodate an increase in enrollment (with the addition of women) without expanding campus facilities.
The year is divided into four terms that correspond to the seasons; students are required to live on campus during their freshman, sophomore, and senior years. Although new dorms have been constructed since the D-Plan was implemented, the number of students has increased and the D-Plan remains in effect.
Is Dartmouth in New Hampshire?
Where is Dartmouth Located? Dartmouth College, a private, coeducational liberal arts college in Hanover, New Hampshire, United States, is a member of the Ivy League. Moor's Indian Charity School of Lebanon, Connecticut, founded by the Reverend in 1754, is the ancestor of the college.
What is it like to attend Dartmouth?
It is well-known for its year-round academic calendar. The "D Plan" is the name given to Dartmouth's quarter-system calendar, which provides students with a great deal of flexibility. Students must complete 35 classes over 12 terms, or three classes per term, to graduate. The only requirement is that students take the required number of classes over the course of their four years.
As a result of the D Plan's flexibility, Dartmouth students do not have to compete with hordes of other college students for summer jobs, allowing them to take advantage of exceptional internship opportunities. The D Plan also permits students to travel extensively and explore the globe. 75 percent of new Dartmouth students were interested in studying abroad, according to a 2018 survey.
The annual snowball fight held on the first snowfall of the winter term is one of the most enduring (and enjoyable) traditions at Dartmouth. The event is triggered by a mysterious email in the form of a poem sent by renowned alumni (Dr Seuss) to Robert Frost (also a Dartmouth graduate) inviting the reader to a snowball fight at midnight.
Winter Carnival is one of Dartmouth's most enduring traditions, which embraces the cold, dark winter months of northern New England. The Winter Carnival has been held annually since 1911, with events such as the Polar Bear Swim and Human Dogsled Races.
The purpose of first-year trips is to introduce new students to Dartmouth. The "Trips" program is a student-run, pre-orientation program that takes first-year students on a five-day outdoor experience (suitable for all skill levels and backgrounds) that fosters interaction between upperclassmen and incoming students. Over ninety percent of incoming students participate in the program, demonstrating its immense popularity.
How do I get to Dartmouth Campus?
Airports
We recommend flying into Boston Logan Airport and taking the Dartmouth Coach to the Dartmouth Campus from the airport (the Hanover stop).
Boston Logan International Airport (BOS) is 2.5 hours to the south. The Dartmouth Coach connects Hanover with Logan Airport and Boston. The Coach stop is located on Green's southern side.
The Manchester-Boston Regional Airport (MHT) is located south of Hanover for 90 minutes. Three times per day, Greyhound provides service from Manchester Airport to White River Junction, Vermont, which is nearby. 10 miles from campus, Lebanon (N.H.) Municipal Airport (LEB) offers daily commuter flights to Boston and New York. In addition, general aviation service is available.
Trains
The daily "Vermonter" service from Washington and New York arrives in White River Junction, Vermont, which is close by.
Buses
Dartmouth Coach (800) 637-0123 provides daily service between the Dartmouth campus, South Station in Boston, and Logan International Airport (BOS). At least six round-trip departures depart from Hanover every two hours, every day. Also providing daily service between Hanover and New York City is Dartmouth Coach.
The coach stop is located on Green's southern side. Greyhound bus service (800) 231-2222 from throughout the region arrives each day in White River Junction, Vermont, with connections to the Dartmouth campus.
Is Dartmouth a Private College?
Dartmouth College, a private, coeducational liberal arts college in Hanover, New Hampshire, United States, is a member of the Ivy League. Moor's Indian Charity School of Lebanon, Connecticut, founded by the Reverend Eleazar Wheelock in 1754, is the ancestor of the college.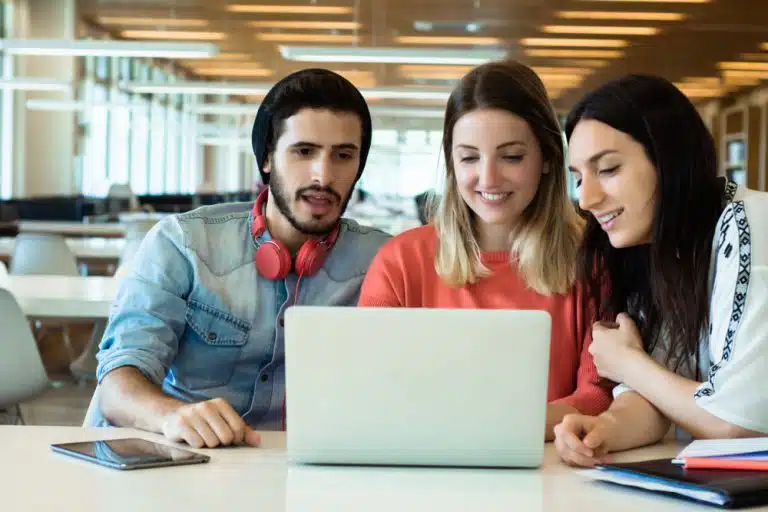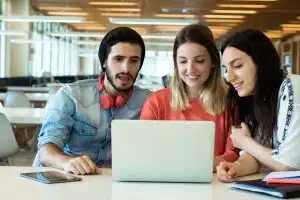 What is it like to study at Dartmouth?
Now that you know about "Where is Dartmouth Located? it's imperative that you know what it's like to study in this school. Dartmouth is home to numerous student organizations with diverse interests. Students frequently participate in multiple groups on campus.
In 2006, the College was home to at least eleven literary publications, eight a capella groups, ten other musical groups, and more than two hundred organizations recognized by the "Council of Student Organizations."
There are numerous Greek organizations at Dartmouth College, and a large percentage of undergraduate students are involved in Greek life. In 2000, nearly 50 percent of undergraduates were members of a fraternity, sorority, or coeducational Greek house. However, because first-year students are not permitted to join Greek organizations, the proportion of Dartmouth students who become involved in Greek life during their studies at the college exceeds fifty percent.
In the 1950s, Dartmouth College was among the first colleges to desegregate fraternity houses, and in the 1970s, it participated in the movement to establish coeducational Greek houses. In the early 2000s, campus-wide debate centered on whether or not Dartmouth's Greek system should become "substantially coeducational"; however, the majority of fraternities and sororities maintain single-sex membership policies.
Undergraduate societies are an additional classification of social/residential organizations at the college. These organizations are not part of the official Greek system, but they perform a comparable function on campus.
Notable student organizations include The Dartmouth, America's oldest college newspaper and the campus' independent daily (established in 1799), The Dartmouth Review, an independent conservative newspaper, the Dartmouth Free Press, a liberal newspaper, The Dartmouth Film Society, the nation's oldest college film society, and award-winning a cappella groups such as The Dartmouth Aires, The Dartmouth Cords, and The Dartmouth Dodecaphonics.
The Outdoor Programs Office (OPO) helps create opportunities for Dartmouth community members to explore and appreciate New England's breathtaking natural landscape throughout their time at Dartmouth and beyond.
Dartmouth is also a place for creators: The Hop houses workshops in jewelry, ceramics, and woodworking, where students can attend workshops or be personally guided by knowledgeable staff in their chosen project.
Dartmouth offers a plethora of clubs and events to explore, regardless of whether you wish to pursue a long-standing interest or discover a new one, connect with others, or investigate possible career paths.
The varsity athletic teams at Dartmouth compete in Division I of the National Collegiate Athletic Association (NCAA) and the eight-member Ivy League conference. Additionally, some teams compete in the Eastern College Athletic Conference (ECAC). Athletes at Dartmouth compete in 34 varsity sports.
Dartmouth also competes in track and field, sailing, tennis, rowing, soccer, skiing, and lacrosse, in addition to the traditional American team sports (football, basketball, baseball, and ice hockey). Many are nationally competitive, earning invitations to NCAA championships and tournaments.
Dartmouth College, as is required of all Ivy League institutions, does not offer athletic scholarships. Despite this restriction, many student-athletes reside there. Three-quarters or more of Dartmouth undergraduates participate in some form of athletics, and approximately one-quarter of undergraduates play varsity sports at some point. Thus, the proportion of varsity athletes and varsity sports is disproportionately greater than at many of the nation's much larger colleges.
In addition to varsity sports, club sports such as rugby, water polo, figure skating, men's volleyball, ultimate frisbee, and cricket are available to Dartmouth students. Generally speaking, these teams perform well in regional and national competitions. The figure skating team has performed exceptionally well in recent years, winning four consecutive national championships.
According to Newsweek's "Hottest for the Tech-Savvy" ranking, Dartmouth is one of the most technologically advanced colleges in the world. As such, technology plays an important role in student life.
BlitzMail, the campus e-mail network, plays a significant role in campus social life, as students prefer to use it for communication over cell phones and instant messaging programs. Despite the availability of more than 12,000 computers on campus, student reliance on BlitzMail (known colloquially as "Blitz," which functions as both a noun and a verb) has led to the installation of computer terminals all over campus so that students can check their "blitz" in-between classes or while away from their rooms.
Dartmouth was also the first institution in the Ivy League to offer ubiquitous wireless Internet access. With over 1,300 wireless access points, the wireless network is accessible in all college buildings and in the majority of outdoor public areas. Other innovative technologies include college-wide Video-on-Demand and VoIP deployments.
The student-to-faculty ratio at Dartmouth College is 7:1, and 63.4% of the school's classes have fewer than 20 students. Social Sciences; Engineering; Biological and Biomedical Sciences; Computer and Information Sciences and Support Services; Mathematics and Statistics; Area, Ethnic, Cultural, Gender, and Group Studies; Psychology; Visual and Performing Arts; History; and Physical Sciences are the most popular majors at Dartmouth College. The average retention rate for freshmen, a measure of student satisfaction, is 97%.
In contrast to institutions such as the University of Chicago, Yale University, and Rice University, which use ungrouped dormitories or residential colleges, Dartmouth's campus is comprised of several housing clusters.
Due to the unusually high graduation rate of the class of 2005, the College faced a housing shortage. In part as a result, the College constructed temporary housing, and in the fall of 2006, two new dormitory clusters were completed. In addition, beginning in 2006, the College has guaranteed housing for students during their sophomore year.
Dartmouth hosts numerous athletic facilities. Alumni Gymnasium, the hub of athletics at Dartmouth, houses aquatic facilities, basketball courts, squash and racquetball courts, an indoor track, fencing lanes, and a rowing training facility.
Additionally, the College maintains the Memorial Field football stadium, the Edward Leede Arena (basketball) and the Rupert C. Thompson Arena (hockey and figure skating), as well as a rowing boathouse and a tennis complex. The Boss Tennis Complex was recently named the nation's best tennis facility.
Some intramural games are still played on the Green, Dartmouth's original sports field, where students played cricket in the late eighteenth century and Old Division Football in the 1800s.
The Board of Trustees governs Dartmouth. The board consists of the College president and the state governor (both ex officio), eight trustees appointed by the board itself (Charter Trustees), and eight trustees (Alumni Trustees) nominated for board appointment by members of the
Association of Alumni of Dartmouth College, which was founded in 1854 and represents more than 60,000 alumni. (Specifically, trustee candidates may be nominated by an alumni council or alumni petition, then an election is held, and the winner is appointed to the board by all Trustees in accordance with a longstanding agreement. In this manner, three recent petition candidates became Trustees.)
What is the library at Dartmouth called?
Centrally located on the Dartmouth campus, Baker-Berry Library houses the subject librarians and collections for the Humanities, Mathematics, Music, Sciences, and Social Sciences, as well as the technical services of all system libraries.
The Baker Library was inaugurated in 1928, and the Berry addition was finished in 2000. Visit one of José Clementé Orozco's finest works, Epic of American Civilization, which was designated a national historic landmark in 2013, relax in the historically preserved Tower Room, or seek assistance at one of our many information points.
Art Museums Near Dartmouth
The Hood Museum of Art at Dartmouth College, one of the oldest and largest college museums in the United States, contains over 65,000 objects from around the world created in a wide variety of types, styles, origins, and media, with some regional collections being almost encyclopedic in scope.
In recent years, the Hood's collecting interests have expanded to include not only ancient and historical works created in "traditional" African cultural contexts, but also works by contemporary artists living outside of Africa.