A Deep Dive into WPI Frontiers Summer Program
Embarking on the journey to your dream college can be a thrilling yet daunting experience. What if there was a way to get a sneak peek into college life, immerse yourself in cutting-edge STEM education, and make lifelong connections while having an unforgettable summer? Enter WPI Frontiers Summer Program—a two-week, non-credit residential program for rising 10th, 11th, and 12th graders.
What Sets Frontiers Apart?
1. A Unique Blend of STEM and Humanities
Frontiers isn't your typical summer program—it goes beyond the realms of STEM. Participants have the opportunity to explore a STEM major paired with a humanities and arts minor. This holistic approach not only enriches your understanding of your chosen field but also fosters a well-rounded perspective crucial for success in today's interconnected world.
2. Global Connections, Local Learning
Imagine delving into the intricacies of your favorite STEM subject alongside peers from every corner of the globe. At WPI Frontiers Summer Program, you're not just attending classes; you're forming connections with like-minded individuals who share your passion. The program unfolds on WPI's campus, providing an authentic college experience right from the start.
3. Preparation for College Life
Frontiers isn't just about academics—it's a comprehensive college preparation experience. Engage in workshops that unravel the mysteries of the college application process, gain insights into academic expectations, and develop crucial life skills. These invaluable lessons will undoubtedly give you a head start on your journey toward the college of your dreams.
4. More Than Just Learning
Life at Frontiers is a perfect blend of work and play. Beyond the classrooms, dive into various social activities, field trips, and workshops. Immerse yourself in an environment that encourages academic growth and personal development, creating memories that last a lifetime.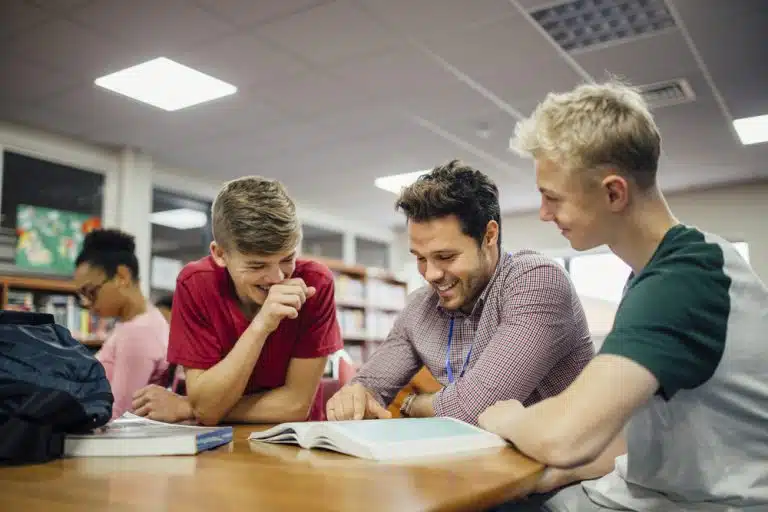 Important Details for Aspiring Frontiers Participants
Dates and Cost
Frontiers I spans from July 7 to 19, 2024, while Frontiers II runs from July 21 to August 2, 2024. Each session costs $3,995, covering housing, food, field trips, workshops, and activities. It's an investment in an unforgettable experience that transcends the conventional summer programs.
For those ready to embark on this exciting journey, mark your calendars—applications open on January 17, 2024, and close on April 30, 2024. Best of all, the application process is free, making it accessible for all aspiring students.
What You Need
To ensure your application stands out, gather your application form, including a short free response and a list of your involvements. Include your official transcripts if possible, though self-submissions are accepted. Don't forget recommendation letters—a testament to your potential. For international applicants, proficiency in English is a must, demonstrated through TOEFL, IELTS, or Duolingo English Test scores.
In conclusion, WPI Frontiers Summer Program isn't just a program—it's a gateway to unlocking your potential and paving the way to your dream college. It's an immersive experience where learning, personal growth, and global connections converge. So, are you ready to redefine your summer and set the stage for a future filled with academic success? The Frontiers await. Apply, explore, and let your journey begin.
Campus Experience during the Summer Program
Embarking on a college adventure is more than just hitting the books; it's about building connections, exploring interests, and embracing the vibrant tapestry of campus life.
Frontiers, WPI's premier pre-college program, invites high schoolers to delve into the heart of college life, offering a holistic experience beyond traditional classroom boundaries.
A Day in the Life of a Frontiers Explorer
7:30-8:30 AM: Breakfast
Fuel up for the day ahead with a hearty breakfast in the campus dining hall. It's not just about the food; it's a chance to mingle with peers and kickstart the day with positive energy.
8:30-10:30 AM: Major Program (STEM Discipline)
Immerse yourself in the world of Science, Technology, Engineering, or Mathematics—Frontiers' major program provides hands-on experiences and insights into your chosen STEM discipline.
10:30-12:30 PM: Minor Workshop (Humanities & Arts)
Expand your horizons by exploring the realms of humanities and arts. These workshops at the WPI Frontiers Summer Program complement your STEM focus, fostering a well-rounded perspective that's crucial for success in any field.
12:30-1:30 PM: Lunch in the Dining Hall
Take a break, refuel, and share stories with newfound friends. The dining hall isn't just a place to eat; it's a hub of social interaction and camaraderie.
1:30-4:15 PM: Major Program (STEM Discipline)
Dive back into your STEM major program, applying what you've learned and collaborating with peers. Frontiers is all about hands-on learning and practical application.
4:15-5:30 PM: Resume Writing Workshop
Prepare for the future with practical skills. The resume workshop equips you with the tools to showcase your strengths and accomplishments, setting you on the path to success.
5:30-6:30 PM: Dinner in the Dining Hall
Another opportunity to refuel and connect with peers. The dining hall becomes a lively meeting place where friendships are forged over shared meals.
6:30-7:30 PM: Kickboxing Class
Step out of your academic comfort zone and into the world of fitness. Kickboxing offers a fun and active way to unwind, fostering a healthy balance between mind and body.
7:30-8:00 PM: Dungeons and Dragons
Let your imagination run wild in this classic role-playing game. It's not just about strategy; it's a chance to bond with fellow adventurers in a world of creativity and storytelling.
8:00-9:00 PM: Movie Night
Relax and enjoy a movie night under the stars. It's a perfect way to unwind after a day of learning and activities.
9:00-10:00 PM: WPI Trivia
Test your knowledge and learn fun facts about WPI in this engaging trivia session. It's not just a game; it's an opportunity to connect with the campus community on a deeper level.
Welcome & Orientation
Frontiers begins with a warm welcome and orientation, ensuring that you feel at home from the start. From technology overviews to insightful advice from WPI undergraduates, the orientation sets the stage for a seamless and enjoyable experience.
Welcome to WPI Frontiers Summer Program: Dive into the spirit of WPI Frontiers Summer Program, understanding the essence of this transformative journey.
Technology Overview and Services: Get acquainted with the technical aspects, ensuring you have the support needed for a smooth ride.
Herd Group Introductions and Hangouts: Form connections with your herd group, a support network that enhances your Frontiers experience.
Advice from WPI Undergraduates: Gain firsthand insights from those who have walked the same path, offering valuable advice for a successful Frontiers adventure.
Parent and Family Engagement: Stay connected with your loved ones throughout the program, ensuring everyone shares in the excitement.
Live Q&A with WPI Staff: Have your questions answered in real-time, fostering a sense of community and support.
College Access Overview and Resources
Navigating the college landscape can be overwhelming, but Frontiers has you covered. Prepare for your college journey with various workshops offering insights into multiple aspects of admissions.
College Planning Night for Students: Strategize your path forward to better understand the college planning process.
Resume Workshops: Craft a standout resume that reflects your unique strengths and accomplishments.
Financial Aid Workshops: Demystify the world of financial aid, ensuring you're well-informed about your options.
Admissions 101: Receive a crash course in admissions, understanding the essentials for a successful college application.
Frontiers is more than an academic program—it's a journey of self-discovery, friendship, and preparation for the exciting road ahead. As you explore STEM disciplines, engage in creative workshops, and build connections that last a lifetime, you're not just attending a program; you're stepping into the future with confidence and readiness.
For more details, check out our FAQs page, covering everything from orientation information to packing lists and beyond. Your Frontiers adventure awaits!
Program Overview
Frontiers presents a unique opportunity for rising 10th, 11th, and 12th graders to immerse themselves in a dynamic learning environment. This premier pre-college program offers diverse majors and minors, allowing students to explore and engage with STEM disciplines firsthand. Below, you'll glimpse the exciting courses awaiting participants in the summer of 2024.
Session Details
Frontiers Session I: July 7 – July 19, 2024
Frontiers Session II: July 21 – August 2, 2024
Please note that the finalized offerings for Summer 2024 will be available in early 2024. The following courses provide a preview of the enriching experiences that await students.
Sample Frontiers Majors Offerings
1. Advanced Modern Physics (Frontiers II)
Dive into the fascinating realms of quantum physics and relativistic physics. Explore topics ranging from quantum computing to the birth, evolution, and death of stars. This interactive two-week course includes demonstrations, multimedia presentations, and a visit to WPI's physics research labs.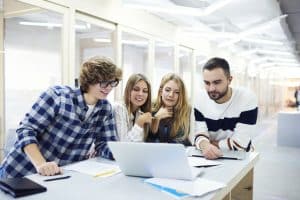 2. Aerospace Engineering (Frontiers I & II)
Uncover the science of flight by delving into aerodynamics, aircraft design, and airfoil principles. Engage in hands-on activities, including wind- and water-tunnel experiments, to understand the intricacies of aerospace engineering. Participants will even design and construct a model aircraft based on their newfound knowledge.
3. Biology & Biotechnology (Frontiers I)
Join the crowd-sourcing initiative addressing the pollinator crisis, participate in fieldwork, and analyze data. This program explores current topics in biology and biotechnology, including bioinformatics tools and techniques. Dive into the roots of biotechnology through a unique exercise—fermenting root beer.
4. Biomedical Engineering (Frontiers I & II)
At the intersection of engineering, biology, and medicine, explore the groundbreaking field of biomedical engineering. Session I focuses on bio-instrumentation and signal processing, while Session II delves into biomaterials and tissue engineering.
Engage in hands-on activities to understand how biomedical devices and biomaterials contribute to improving lives.
5. Chemical Engineering (Frontiers II)
Gain an introduction to the expansive field of chemical engineering, covering both conventional and emerging technologies. Explore the first chemical engineering principles, along with environmental, health, safety, and ethical considerations. Participate in pilot scale unit operation labs to apply theoretical knowledge to practical scenarios.
6. Civil, Environmental, and Architectural Engineering (Frontiers I)
Delve into civil engineering, a discipline that shapes the infrastructure essential for daily life. Learn about the sustainable design and construction of various structures, including roads, bridges, and water treatment plants. Engage in projects that enhance your understanding of engineering team dynamics and environmental impact assessment.
7. Computer Science: Possibilities in Programming (Frontiers I & II)
Explore the programming world in a self-paced program covering internet applications, object-oriented languages, and graphical programming environments.
Dive into HTML, CSS, JavaScript, networking, server-side apps, MySQL database, and Php. No previous programming experience is needed, and discussions align with individual interests.
Sample Frontiers Minor Offerings
1. Business: Dream of Being Your Own Boss? (Frontiers I & II)
Consider the odds—you're likely to step into business post-graduation, irrespective of your major. Instead of merely being a professional contributing to someone else's enterprise, grasp the opportunity to launch your own business.
WPI's esteemed Business School provides insights into developing business plans, employing cutting-edge technology, leveraging social media for marketing, and connecting with investors. Learn from WPI professors, students, and alumni who are reshaping the business landscape and positively impacting the world.
2. Cinematic Storytelling (Frontiers I & II)
Unveil the dramatic principles of storytelling, from transforming ideas into screenplay format to using the screenplay as a foundation for filming. This course explores the intricacies of story development, addressing issues, enhancing narrative elements, and conveying crucial ideas through cinematic images and compelling dialogue.
Witness the transformation of story concepts into visual and auditory masterpieces through short films and scenes from feature films. Together, the class will craft a short story guided by dramatic principles and an underlying theme, with the ultimate goal of creating a screenplay for a captivating short film.
3. Digital Imaging and Computer Arts (Frontiers I & II)
Transform your photos into works of art! This workshop delves into the techniques of creating and manipulating images digitally.
Gain expertise in image alteration and design vector and pixel art using Adobe Photoshop and Illustrator. All necessary software is provided, empowering you to unleash your creativity through digital means.
4. Elements of Writing: The Application Essay (Frontiers I & II)
Explore the power of language, sentence structure, and vivid imagery in targeting specific audiences. WPI's approach enhances general writing skills crucial for college.
Delve into the intricacies by crafting a draft of your college application essay. Bring topics from admission forms of your intended colleges to tailor your writing skills accordingly.
5. Exploring the World's Most Pressing Problems with Gompei (Frontiers II)
Address the significant challenges of your generation—climate change, water, energy, and pollution. This class examines how WPI students globally tackle these issues. Emphasizing cultural context and location, you'll gain a deeper understanding of why culture matters and how recognizing the importance of place is vital in effectively addressing the world's most pressing problems.
6. Introduction to Electronic Composition (Frontiers II)
Merge your love for music and technology by delving into electronic composition. Learn the fundamentals, including composing with a Digital Audio Workstation (DAW) and MIDI programming.
Explore the history and key elements of electronic music across styles, applying them to your own compositions. Create two original pieces and showcase them on Soundcloud. No prior experience is necessary, but a passion for music is encouraged.
7. Music (Frontiers I)
Engage in daily music activities and rehearsals within instrumental ensembles. The program concludes with a concert featuring music spanning jazz, pop, and classical genres. High school-level instrumental experience is a prerequisite for participation.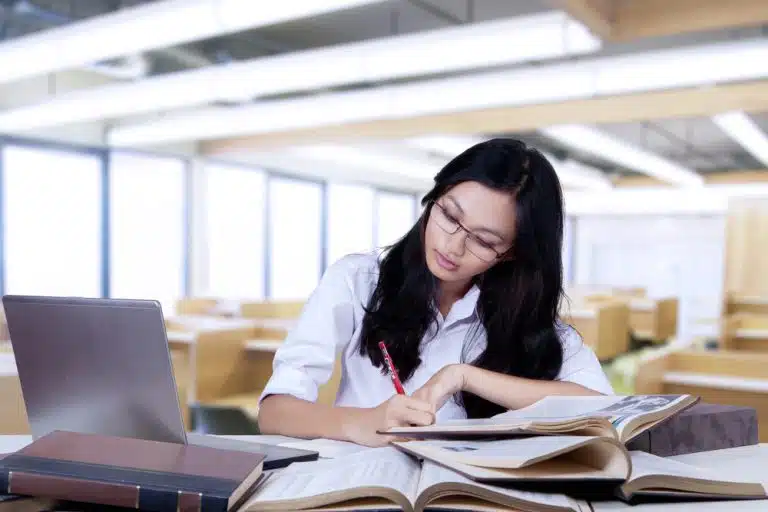 Program Policies
1. COVID-19 Policy
In light of the conclusion of the national public health emergency related to COVID-19 on May 11, 2023, and the current pandemic status, COVID vaccinations will not be mandatory for participants in the 2023 summer program.
2. Gender Identity Policy
WPI is dedicated to cultivating a secure and inclusive community for all participants. Regarding gender identity, the policy is to accommodate participants based on their self-identified gender and in the manner that suits them best.
To achieve this:
Encourage participants to indicate their current gender identity on all application materials.
Utilize preferred names and gender pronouns on program materials, such as nametags, WPI ID cards, class rosters, etc.
House participants on residence hall floors based on their gender identity and preferences, considering roommate availability. Note: Participants aged 14 and above may express their gender preference without guardian permission. Others must have guardian approval to be housed according to a gender different from their assigned birth gender.
Ensure that each residence hall floor has one single-gender restroom/shower facility and one gender-inclusive facility. Participants are free to use the restroom of their choice.
Program Enrollment
1. For Registration-Based Programs
Enrollment in WPI Frontiers Summer Program does not require an application operates on a first-come, first-served basis. Both registration and payment are necessary for participant enrollment. Courses and programs are subject to change without prior notice. Grades indicate the student's fall grade level.
2. For Application-Based Programs
These programs necessitate submitting an application, and, in some cases, additional documentation. No application fees are required. The offer does not guarantee acceptance; participants will be notified of their status.
Registration and documentation are essential for enrollment consideration. Courses and programs are subject to change without prior notice. Grades indicate the student's fall grade level.
3. Tuition Assistance
Limited financial aid is available to needy families, operating independently of WPI's Office of Financial Aid. Aid reception is not guaranteed for all eligible applicants.
To apply, provide the family's 2022 adjusted gross income as reported to the IRS. Indicate the desire for financial assistance on the application/registration form.
Launch Program: Selected registrants will be notified within one week of registration, and the cost of attendance will be adjusted accordingly. Initial deposits are still required for registration.
Frontiers Program: Accepted applicants will be notified of the award amount in the acceptance email.
How AdmissionSight Can Help You With College Admissions
AdmissionSight is a college consulting firm that provides personalized assistance to students throughout the college admissions process. Here are some ways that AdmissionSight can help you:
Admissions strategy: AdmissionSight can help you develop a strategic plan for your college application process. Our professional consultants can assist with identifying schools that are a good fit for your academic, extracurricular, and personal goals and help you plan and prioritize your application strategy.
Application review: AdmissionSight can review your application and provide feedback on how to improve it. We can offer suggestions on making your application stand out and highlighting your strengths and unique qualities.
Essay coaching: AdmissionSight can help you craft compelling essays that showcase your personality, goals, and achievements. We can guide you through the essay writing process and provide feedback on your drafts to help you refine your writing.
Interview preparation: AdmissionSight can provide interview coaching to help you feel confident and prepared for college interviews. Our experts can offer tips on how to present yourself professionally and how to answer common interview questions.
Extracurricular planning: AdmissionSight can help you plan and develop your extracurricular activities to make them more impactful and meaningful. We can suggest activities that align with your interests and goals and provide guidance on demonstrating your leadership and initiative.
Overall, AdmissionSight can provide valuable guidance and support throughout the college admissions process to help you maximize your chances of getting accepted into the college of your choice.
With a high success rate of over 75%, we have built a strong network in the past decade. Book an initial consultation today, free of charge!