10 Things Parents Should Know Before Applying to Brown University
If you're a parent who wants the best education for your child, Brown University might be on your list of potential universities. As your child reaches high school age, it's a great time to start gathering information about this Ivy League school so you can ultimately make an informed decision. After all, while all of these top-level universities offer excellent educational opportunities, it doesn't necessarily mean that each is a good fit for your child (or that your child is a good fit for the university). Before applying to Brown University, you and your child should learn as much as you can about it.
The part that most sticks out about Brown University when compared to other colleges is the freedom it provides students in terms of academic exploration. Instead of having stringent requirements right off the bat, first-year students are offered an open curriculum throughout which they're encouraged to explore their academic and personal interests. This makes for a very robust undergraduate education that, when paired with the university's vast resources, students are placed in a perfect environment to stoke intellectual exploration and development.
Applying to Brown University comes with similar obstacles you and your student will face with other universities such as a lower acceptance rate than standard colleges and highly competitive applicant pools. While you might be tempted to make a decision based on a few statistics, it's important to get a more comprehensive understanding of Brown. It's not only helpful when determining whether this is really where you want your child to attend. This information will also be vital when filling out the Brown University application as admissions officers like to see applicants who are knowledgeable about the school.
Here, we'll take a look at what all parents should know before applying to Brown University.
Brown University Quick Overview
Before we dive into the specifics, here's a quick rundown of Brown University.
Founded: 1764
Type: Private Ivy League University
Location: Providence, Rhode Island
Undergraduate Enrollment: 6,926
Tuition: $59,254 (2020-2021)
Financial Aid: Need-Based
Acceptance Rate: 7.1%
What to know before applying to Brown University
The student body and university culture
Compared to other Ivy League schools, Brown is a relatively large school with just shy of 7,000 undergraduates. However, the school does well with keeping class sizes small and personal. Even larger classes are often separated into discreet discussion groups for a better learning process. In addition to the undergraduate population, Brown has roughly 2,500 graduate students which brings the total student body to just under 10,000.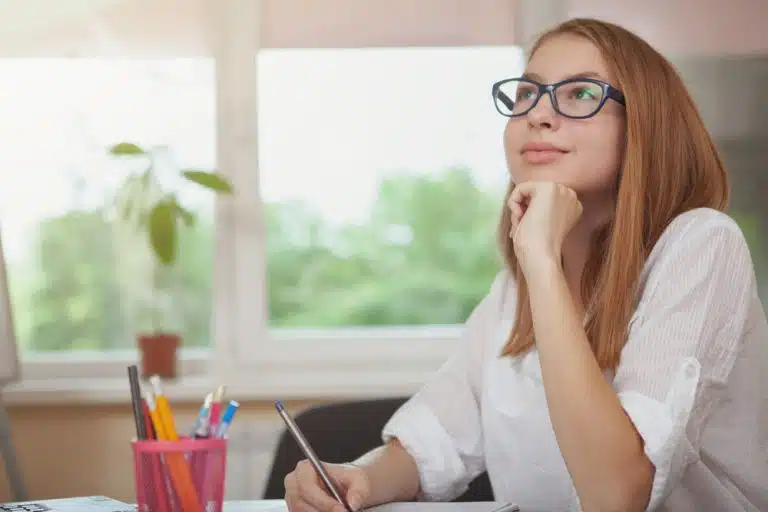 These graduates might be working as teaching assistants and in other positions where there's overlap with undergraduate students. Brown's culture is often described as collaborative, open, and friendly, which is partially due to its unique circular, which we'll discuss next. Students who attend Brown might find the setup very supportive and facilitating academic development.
Curriculum
When people ask "what is unique about Brown University?", many people reference their unique approach to education. This university flips the stereotype of Ivy League universities behind super strict and stringent on its head. With an open curriculum that influences nearly all aspects of the campus lifestyle, Brown sets itself apart from other colleges by giving students more freedom and autonomy.
Other than the standard requirements involved in your major of choice, you'll be completely free to take the classes you want. There aren't any restrictive general education requirements which many colleges implement. Even better, students have the ability to take a pass/fail approach to any course, meaning they can test out different subjects without having to worry about negative consequences for their GPA.
This "open" approach to education continues to attract students who are looking for a more customizable university-level education. The Brown University student population is chock-full of like-minded people who wanted to take advantage of the freedom of exploration that comes with this special curriculum. You'll find hard-working, independent, and bright thinkers who are seeking to better themselves through personal development and academic progress.
While you might find a very high level of competitiveness at other Ivy League universities, Brown has more of a collective, cooperative, and collaborative environment where learning is a goal in and of itself and not tied to any competition or rivalry. It's a change of speed when compared to many other colleges but something open-minded and free-thinking students can thrive under.
Tuition
Although it's a sensitive subject for many parents, no discussion of what is Brown University like would be complete without discussing tuition. As with most Ivy League universities, it's rather expensive to receive a degree from this school. According to the Brown University website, the total tuition in the 2020-2021 school year adds up to $59,254. With fees, room, board, and other expenses, the total cost of attending Brown University comes out to be $80,448. Similar to the school's acceptance rate, the exact total of tuition and other costs tends to fluctuate year by year. Here's a more detailed breakdown.
| | | | |
| --- | --- | --- | --- |
| | Fall | Spring | Overall |
| Tuition | $29,627 | $29,627 | $59,254 |
| Books | $821 | $821 | $1,642 |
| Board | $3,067 | $3,067 | $6,134 |
| Room | $4,887 | $4,887 | $9,774 |
| Personal | $1,101 | $1,101 | $2,202 |
| Fees | $721 | $721 | $1,442 |
| Total | $40,224 | $40,224 | $80,448 |
Financial aid
As a parent, you might be thinking the cost of tuition might be one of the worst things about Brown University. However, this college has maintained a long history of generous financial aid. Brown offers need-based financial assistance to the families of students who aren't able to pay the high price of their education.
Through what's known as "need-blind admission", Brown is dedicated to ensuring that a student's inability to cover the educational expenses shouldn't be the factor determining whether or not they're admitted to the school. This welcome news for parents who have a desire to send their kids to such a great school but struggle financially to meet the high demands of the school.
Another important item to note about Brown University's generous financial aid is its "Brown Promise." This initiative effectively did away with any packaged loans that were part of financial aid packages in the past for undergraduates at Brown. Now, the financial aid is packaged with scholarships instead. And these scholarships don't need to be paid back.
It's also important to bear in mind that Brown University's financial aid isn't based on athletics, academics, or any other merit-focused measurement. Instead, it's completely need-based. In other words, a student's potential financial compensation from the university will be determined by the family's assets, income, and ability to financially cover the cost of Brown's education.
Location
Brown University is situated near Providence, Rhode Island – a small coastal city that's the perfect combination between quaintness and accessibility. Students who like to have a balance between small-town relaxation and big-city excitement will love to hear that Boston is just a short distance away.
While it's easy to get around the area with a vehicle, there is a prevalence of public transportation in the form of buses and trains that first-year students without cars can take advantage of. Providence itself is, in many ways, the quintessential college town that even has its own unique culture. Still, its size and connectivity won't make students feel too disconnected from the rest of the country.
The Brown University campus itself is tucked away in a neighborhood of Providence known as College Hill. This portion of the city is well-known for its 18th and 19th-century architecture. These historical and stunning buildings have been restored yet still carry a unique appeal. Students will appreciate the views offered by College Hill, which overlooks the downtown area of Providence. The nearby Rhode Island School of Design gives the area a vibrant, artsy, and modern feel as well. With green lawns, paved roads, historic buildings, and tall trees, the Brown University campus offers a great environment for students to learn and have fun.
Popular programs and majors
What is Brown University known for in terms of academics? Despite having an open curriculum that allows students to explore a variety of academic interests, Brown is still known for its world-class course offerings. Some of the most popular undergraduate majors at this university include entrepreneurship, political science, biology, computer science, and economics. It's also well-known for its program in computer science which has produced a number of important figures in the field. What was the first engineering program among the entire Ivy League is still regarded as one of the best.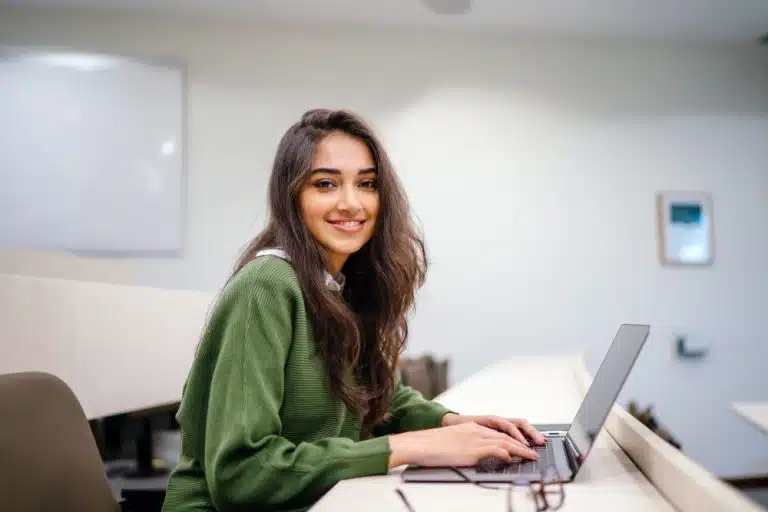 Naturally, Brown University offers significantly more highly competitive academic offerings than what we can mention in this short introduction. In fact, the university offers 80 concentrations, a word the school uses in place of "major." Whether your child wants to study something traditional like a general business, mathematics, or physics or something atypical such as science and society or contemplative studies, Brown University has a wide variety of course and research offerings.
If you're interested in having your child pursue an education in the medical field, Brown University offers the famed Program in Liberal Medical Education (PLME) that's renowned across the country. Students applying to this prestigious school have to fill out a separate application than those applying to the general school.
Student life and activities
As a parent, academic offerings and professional opportunities are at the top of your list of priorities when choosing a school and applying to brown university. However, your child might also be wondering, "is Brown University fun?" Although that's not the only consideration a family should make when choosing a university, it's also something that shouldn't be left out of the equation. After all, if a student can't find something to enjoy about a university then it will be difficult to remain motivated during the four years of undergraduate studies. Fortunately, Brown University has a reputation for being a fun, enjoyable, and open university.
The diversity and creativity that informs Brown's open curriculum affects all other aspects of the school. This level of curiosity and autonomy isn't restricted to the classroom. Instead, it creates a wholly unique culture around campus which results in a number of active student groups, fun extracurricular activities, and an endless number of events. Whether your child would be interested in joining a debate club, service group, religious and cultural organization, or intramural sports, Brown University has a variety of options.
Brown is especially well-known for performing arts as it hosts world-class performances for a capella groups, theater productions, and even experimental groups. Students who don't even find themselves interested in participating in these productions will enjoy the performances and concerts that always seem to be happening on campus.
Housing
Brown University students have to live on the college's campus for the first three years. Although some students in their fourth year are permitted to find housing off-campus, most end up staying. This makes Brown University what's known as a residential community. However, unlike many other universities in the Ivy League circle, Brown doesn't offer a residential system. In other words, all first-year students have to live together. For the following years, Brown students put their name in a lottery for housing. Still, there are a few special housing possibilities such as Greek life and home-schooling.
Application timelines
Deadlines are another important consideration when determining the Brown University ranking among the preferred Ivy League schools for your child. Generally, applicants can take advantage of two different application deadlines. The Regular Decision is the standard and follows a typical timeline while Early Decision, as the name suggests, allows eager students to apply early.
Early Decision applications need to be submitted by November 1st. The decision regarding one of these early applications should be received by the middle of December. Regular Decision applications, on the other hand, are to be submitted by January 1st. Students can expect to hear back about this application by March or April.
Brown acceptance rate
As an Ivy League university, there's an expectation that Brown's acceptance rate will be highly competitive. Like many of its counterparts, Brown does live up to this expectation. Although the exact number fluctuates year by year, it's typically around 7.1%. This means that for every 100 students that apply, only seven are admitted.
Although a low acceptance rate doesn't necessarily mean that a university is worth attending, the competitiveness of the school or Brown's admissions process is well-founded. Anyone who's wondering "is Brown University a good school?", the answer is yes! Just imagine how good education must be at one of the top-rated schools that are ranked in the most prestigious groups of universities.
To better understand how hard is Brown University to get into and why it's so competitive, parents need to understand it within the context of the Ivy League. This group of eight world-class schools has been offering unrivaled educational opportunities to some of the most talented students in the entire world.
This level of prestige attracts the highest-performing applicants from all across the country and from many foreign destinations. When you add the fact that Brown University has a limited number of positions in each class year, you have a fairly selective process. While it's certainly a challenging obstacle, students can greatly increase their chances of gaining attendance at Brown University with the right strategies.
We can improve your child's chances of getting into Brown
If you're a parent whose child is applying to Brown University, you might be feeling a bit confused about where to begin. With a plethora of information available online and a seemingly endless list of requirements, it can be difficult to gain a sense of direction. Fortunately, there are professional admissions counselors who have extensive knowledge when it comes to college applications, helping students just like your child gain admittance to some of the best schools in the country, especially the coveted Ivy League universities such as Brown.
At Admission Sight, we offer a host of services designed to guide and support parents and children throughout the college admissions process and in applying to Brown university Need help writing a stellar essay? We have unrivaled essay writing services. Looking for the right extracurriculars to take? We know exactly what schools want to see on applications. Just need help choosing the right school? We can offer some suggestions for college application given your child's personal strengths and academic interests. All of our services are 100% customized to the needs and goals of your child. Feel free to reach out to Admission Sight to learn more about what we offer.