Berkeley Engineering Program
Are you interested in pursuing a career in engineering and looking for a top-notch institution to help you achieve your goals? Look no further than Berkeley engineering program!
Located in the heart of the San Francisco Bay Area, Berkeley is a world-renowned institution that offers a wide range of innovative programs and opportunities for students to gain hands-on experience in various fields.
The engineering program at Berkeley offers an unparalleled combination of academic rigor, research opportunities, and industry connections, making it an ideal choice for students looking to launch successful careers in engineering.
Read on to learn more about the exciting engineering opportunities available at Berkeley!
Is Berkeley a good college for engineering?
Is Berkeley a reputable institution for those interested in engineering? The University of California, Berkeley (UC Berkeley) is one of the most prestigious public research universities in the United States.
It is known for its excellent engineering programs and research initiatives. In fact, Berkeley consistently ranks as one of the top engineering schools in the country, according to the annual U.S. News & World Report rankings.
One of the key factors that contribute to Berkeley's reputation as a top engineering school is its world-class faculty.
The engineering faculty at Berkeley are some of the most accomplished and distinguished researchers in their respective fields.
They have won numerous awards and accolades, including Nobel Prizes, MacArthur Fellowships, and National Medals of Science and Technology. Many of them are also members of prestigious national academies, such as the National Academy of Engineering and the National Academy of Sciences.
Another strength of Berkeley's engineering programs is their focus on interdisciplinary research and collaboration. The university has a strong tradition of fostering partnerships between different departments and disciplines, and this approach is reflected in its engineering programs.
For example, the College of Engineering has several interdisciplinary research centers, such as the Berkeley Wireless Research Center and the Berkeley Energy and Climate Institute, which bring together faculty and students from different engineering departments to work on cutting-edge research projects.
Berkeley also offers a wide range of engineering majors and specializations, including aerospace, mechanical, electrical, and civil engineering. Students can choose to specialize in areas such as bioengineering, computer science, materials science, and environmental engineering.
This breadth of options allows students to tailor their education to their individual interests and career goals.
In addition to its academic programs, Berkeley also provides many resources and opportunities for students to gain hands-on experience in their field.
Berkeley Engineering has a number of student-run organizations, such as the Robotics and Intelligent Systems Club and the Berkeley Formula Racing Team, that allow students to design, build, and test their own engineering projects.
Various research opportunities are also available for undergraduates, including working in faculty-led research labs or participating in summer research programs.
Overall, Berkeley is a top-ranked engineering school with a long history of excellence in research and education. Its renowned faculty, interdisciplinary approach, wide range of majors, and numerous opportunities for hands-on experience make it an excellent choice for students interested in pursuing a career in engineering.
Where does Berkeley rank in engineering?
Where does Berkeley stand in engineering? The College of Engineering at the University of California, Berkeley, is one of the university's 14 schools and colleges. It is widely regarded as a forerunner in educational innovation across the globe in the engineering field.
According to U.S. News & World Report's rankings in 2023, it achieved the third spot among the best engineering programs.
Here are some of the reasons why Berkeley earned this prestigious ranking:
Strong Academic Reputation
Berkeley is widely recognized as one of the top public universities in the country, and its engineering programs have a strong reputation for academic excellence.
Innovative Research
Berkeley's engineering programs are at the forefront of research in many areas, including sustainable energy, biomedical engineering, and computer science.
Interdisciplinary Approach
Berkeley's engineering programs emphasize interdisciplinary collaboration, and students are encouraged to work across different fields and departments to solve complex problems.
This approach enables students to gain a broader perspective and develop the skills and knowledge necessary to tackle real-world challenges.
Strong Industry Partnerships
Berkeley Engineering programs have strong partnerships with industry leaders, including tech giants like Google, Facebook, and Tesla.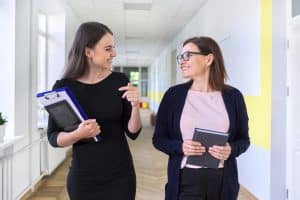 These partnerships provide students with access to internships, research opportunities, and career networking events, giving them a competitive edge in the job market.
Focus on Diversity and Inclusion
Berkeley is committed to promoting diversity and inclusion in its engineering programs and has implemented a number of initiatives to support underrepresented groups in STEM fields.
These initiatives include mentorship programs, scholarships, and community outreach efforts to encourage more women and minorities to pursue careers in engineering.
What engineering majors does Berkeley offer?
Which areas of study within engineering does Berkeley offer? The University of California, Berkeley, is known for its exceptional engineering programs, offering a wide range of majors and specializations to cater to students' diverse interests and career aspirations.
Here are the following engineering majors at Berkeley:
Aerospace Engineering
This major focuses on designing, building, and testing aircraft, spacecraft, and related technologies.
A contemporary aeronautical engineering major is one of the options available to students at Berkeley. This major combines extensive topical coverage, technological rigor, and practical applicability.
This major has been constructed from the ground up for students who have aspirations of becoming pioneers in a new age of aerospace technologies, such as environmentally friendly aircraft, autonomous flying, and space exploration.
With a degree in aerospace engineering from Berkeley, you have the opportunity to work in a variety of industries, including large multinational corporations that design and manufacture aerospace systems at scale, as well as mid-size and small private companies that develop targeted technologies.
Additionally, you have the opportunity to work for federal government agencies, such as NASA, the FAA, or federal defense organizations.
Bioengineering
This major combines engineering, biology, and medicine principles to develop new technologies and solutions for healthcare and biological systems.
In addition, the establishment works together with other organizations, such as the University of California, San Francisco, and the Lawrence Berkeley National Laboratory, and maintains connections with the greater Bay Area biotech business.
The research areas of bioinstrumentation, nanomaterials and nanotechnology, cell and tissue engineering, computational biology, systems and synthetic biology, and synthetic biology are some of the faculty's specialties.
In addition, there are many possibilities for undergraduate scholarships available through the department.
Civil Engineering
Being one of the Berkeley Engineering programs, this major deals with designing, constructing, and maintaining infrastructure systems such as buildings, bridges, highways, and water treatment plants.
Students can expect to engage in challenging academic study, gain practical experience, and improve their leadership skills if they major in civil engineering as undergraduate students.
Because of the size of the courses, students will have the opportunity to become acquainted with both their teachers and the other students. Additionally, there is an abundance of room for undergraduate research possibilities.
The scope of the research conducted by the faculty encompasses not only intelligent and adaptable infrastructure, such as structures, energy systems, seismic safety, and transportation networks, but also the environment, specifically the university's essential air and water resources.
Electrical Engineering & Computer Sciences
This major covers a broad range of topics related to electronics, computer systems, and communication technologies.
The Department of Electrical Engineering and Computer Sciences at the University of California, Berkeley, is widely recognized as having one of the most rigorous research and educational programs available anywhere in the world.
The university has a history of producing research that has had a significant influence.
The faculty members continue to work at the forefront of technological possibilities in artificial intelligence, robotics, cyber-physical systems, sensor technology, micro and nanoelectromechanical systems, big data, computer architecture, graphics, and engineering.
Energy Engineering
This major focuses on developing sustainable energy sources and technologies and optimizing energy systems for efficiency and environmental impact.
Students will learn about topics such as renewable energy, energy storage, and smart grids and work on projects related to solar cells, wind turbines, and energy-efficient buildings.
Engineering Math & Statistics
This major emphasizes mathematical modeling, computational methods, and statistical analysis in engineering applications.
Students will learn about topics such as numerical analysis, optimization, and data science, and work on projects related to simulation and modeling in engineering systems.
Engineering Physics
This major combines principles of physics, mathematics, and engineering to develop new technologies and solutions for complex systems.
Students will learn about topics such as quantum mechanics, thermodynamics, and solid-state physics and work on projects related to nanotechnology, photonics, and advanced materials.
Environmental Engineering Science
Being one of the Berkeley Engineering programs, this major focuses on developing solutions to environmental challenges such as pollution, climate change, and water scarcity.
Students will learn about topics such as environmental chemistry, hydrology, and air pollution control and work on projects related to sustainable water management, waste treatment, and renewable energy.
Industrial Engineering & Operations Research
This major applies engineering principles to optimize complex systems such as supply chains, manufacturing processes, and transportation networks.
The members of the faculty are well-known throughout the world in their respective application fields. These fields range from the production of semiconductors to the design and liberalization of energy markets, as well as supply-chain management, automation, and discrete event simulation.
They have made significant strides in the development of the theory behind operations research, particularly in the areas of algorithm design, integer programming, non-linear programming, and stochastic modeling.
Materials Science & Engineering
This major deals with the design, synthesis, and characterization of materials for various applications such as electronics, energy, and biomedical devices.
The institution is advancing a new conceptual approach to materials science in close collaboration with the Materials Genome Project of the Lawrence Berkeley National Laboratory.
This approach involves harnessing new technologies and integrating the principles of chemistry and physics into the design of materials.
Mechanical Engineering
This major focuses on the design and development of mechanical systems such as engines, machines, and robots.
The majority of the funding for the research initiatives comes from the National Science Foundation, other government organizations, and numerous high-tech businesses around the world.
Research conducted by the professors at this establishment focuses on biomechanical engineering and health, controls and dynamics of complicated systems, energy science and technology, green and sustainable technologies, micro and nanoengineering, and more.
Nuclear Engineering
This major deals with the science and technology of nuclear energy and radiation.
The department of nuclear engineering plays a leading role in the advancement of fusion technology, both toward advanced approaches to magnetic fusion and in collaborations with the Lawrence Livermore and Lawrence Berkeley national laboratories.
These advancements are made possible by the department's efforts.
In conclusion, Berkeley Engineering offers a diverse range of majors and specializations in different fields of engineering, providing students with the opportunity to explore their interests and pursue their career aspirations.
With an emphasis on innovation, sustainability, and interdisciplinary collaboration, Berkeley's engineering majors equip students with the skills, knowledge, and experience necessary to make a positive impact in the world and drive the future of engineering.
Want to increase your chances of getting into Berkeley's engineering program? Book an initial consultation with AdmissionSight today!
Our experienced admissions consultants can provide you with strategic advice and guidance on how to craft a winning application that stands out. Don't miss out on the opportunity to achieve your academic and career goals. Book your initial consultation now!