Brown Graduation Rate
What Is the Graduation Rate for Brown University?
A graduation rate is a percentage of how many students who started in the same cohort will graduate within six years for four-year programs and within three years for two-year programs. This rate represents the percentage of students who successfully complete their degrees within the allotted period after enrolling in the program.
Brown University, one of the most famous educational institutions in the United States, is among the top universities in the US with a high graduation rate. Now, what is the graduation rate for Brown University? For 2021, the Brown graduation rate was 96% for graduates completing their program requirements within the six-year completion period.
Brown Graduation Rates within Six-Year Completion Over the Years
| | | | | | |
| --- | --- | --- | --- | --- | --- |
| Fall Cohort | 2011 | 2012 | 2013 | 2014 | 2015 |
| Overall | 95 | 95 | 96 | 95 | 96 |
| Gender | | | | | |
| Women | 96 | 96 | 97 | 95 | 97 |
| Men | 94 | 94 | 94 | 95 | 95 |
| Race/Ethnicity | | | | | |
| American Indian or Alaska Native | – | – | 57 | 71 | 57 |
| Asian | 96 | 97 | 97 | 94 | 96 |
| African American | 94 | 88 | 94 | 95 | 98 |
| Hispanic or Latino | 96 | 93 | 94 | 93 | 95 |
| Native Hawaiian or Other Pacific Islander | – | – | – | 100 | – |
| International | 95 | 95 | 95 | 95 | 92 |
| Two or More Races | 95 | 94 | 99 | 93 | 98 |
| White | 95 | 96 | 96 | 97 | 97 |
| Unknown | 95 | 97 | 95 | 96 | 96 |
Note: Graduation rates for categories with fewer than five students were not included.
Seeing the Brown graduation rate each year, you can conclude that Brown supports students to reach their academic goals and help them start their careers early. A higher graduation rate may be an indication that students' resources, time, and investment in a program at a particular school will likely be worthwhile. These rates can also help prospective students evaluate the quality of the universities or colleges they are looking into.
How Many Credits Do You Need to Graduate From Brown?
Brown University confers two baccalaureate degrees: Bachelor of arts (A.B.) and Bachelor of Science (B.S.). A combined A.B.-Sc.B. (Sc.B.) or a five-year bachelor's and master's degree is also available at Brown.
How many credits do you need to graduate from Brown? To graduate with a Brown baccalaureate degree, you must meet the requirements of your selected concentration and the Brown undergraduate degree requirements specified below. These criteria guarantee that you participate in the scope of your chosen field of study, including its foundation and methodologies, and depth in a particular focus area.
Brown Undergraduate Degree Requirements
Accumulate a minimum of thirty credits from academic work.
You are expected to obtain a minimum of 30-course credits from Brown University or their equivalent from transfer courses that have been approved. This criterion can be satisfied by counting to a combined maximum of 15 credits earned through transfer courses and at least four credits earned through summer courses (taken at Brown or elsewhere) or winter courses (completed at Brown).
Select and complete a concentration.
Nearly 80 different standard concentrations can be pursued by students at Brown, each leading to either a Bachelor of Arts or a Bachelor of Science degree. You can also design your own independent concentration, provided that it is okayed by the College Curriculum Council.
Discover the Brown University resources that allow you to investigate the various concentration possibilities available to you, as well as the steps required to declare a concentration.
Demonstrate good writing skills.
Writing effectively is a growth process that happens over time. As a result, you are required to show how you practice improving your writing at least twice: the first time during your first two years of studying at Brown, and one more time during your junior or senior year.
During your first two years of study at Brown, you are required to complete an approved writing course. If you are a transfer student, you may be eligible for credit articulation exceptions; alternatively, you may be able to fulfill this component of the requirement by transferring from your previous school an appropriate course that was completed in the subjects of English, comparative literature, or literary arts.
You are required to demonstrate that you have improved your writing skills by working on them again in one of the Brown courses that you have taken when you are junior or senior year. To fulfill this portion of the requirement, you have the option of enrolling in an additional writing course that has been granted approval, or you may submit a major piece of writing that you have made while pursuing the concentration, provided that this option has been granted approval.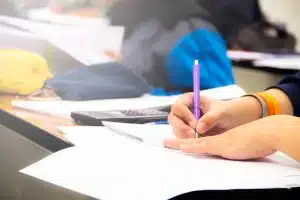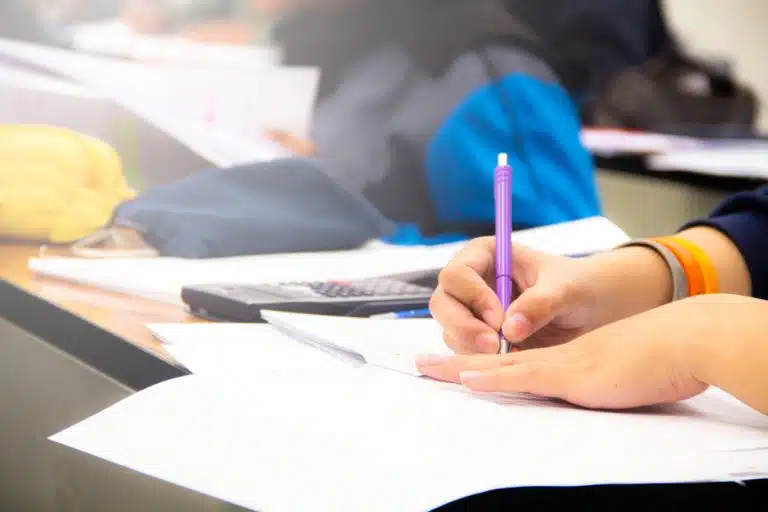 The second part of the writing requirement will not be satisfied by writing done for courses taken at another institution.
Even if you have finished at least two writing-designated or approved classes (English, comparative literature, literary arts), if you have an unfinished writing check, your requirement for graduation would not be complete.
Complete the eight-semester enrollment requirement.
Enrollment for eight full-time semesters of instruction is required, four of which must be spent on campus during the fall and/or spring semesters.
Standard tuition charges result in the accumulation of 32 enrollment units since they are based on the norm of 32 courses. This equates to four courses in each of the eight semesters. Tuition payments are based on this norm.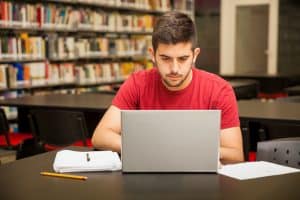 Students who are unsure how to fulfill this requirement if they have not attended Brown for a minimum of eight full-time semesters are encouraged to schedule an appointment with a Degree Completion Dean.
What Do Most Brown Graduates Do?
Your education at Brown will prepare you to thrive as an independent thinker, a creative collaborator, and an active citizen of the world.
Students can get direction and access to a variety of tools from CareerLAB, Brown's career services center, as they search for potential career paths. After graduation, you will become a part of an active alumni worldwide network, giving you the opportunity to cultivate both personal and professional ties throughout your life.
What do most Brown graduates do? In 2021, about 82% of undergraduate students participated in different research projects, fellowships, or internships during the summer. Meanwhile, 96% of graduating seniors either take opportunities for employment or enroll in graduate or professional school.
Moreover, admission to medical school was granted to 81% of graduates who had applied which is identical to the percentage of graduates admitted to law school in 2021.
Earlier we discussed the Brown graduation rate which was 96% last year. Now, to learn more about the whereabouts of the recent graduates, here are the highlights of the Class of 2021 graduates' post-graduate plans.
Post-Graduate Plans of the Class of 2021 Highlights
869 out of 1,230 graduates from the Class of 2021 were able to secure work, which is 71% of the total graduates.
The industries with the highest employment rate were Real Estate and Technology (19%), Consulting (13%), and Science/Research (8%).
Approximately 96% (815) of the 869 graduates who are currently employed are working in the United States. Seven hundred eleven (or 87%) of those graduates find employment in one of the Metropolitan Statistical Areas (MSAs). New York, Boston, San Francisco, Providence, and Washington DC are among the top 5 places where they are employed.
Out of the 869 graduates who have found employment, 33 (or 4%) are currently working in other countries. Some nations where graduates found employment after graduation were China, Hong Kong, Switzerland, the United Kingdom, Japan, Singapore, and South Korea.
306 out of 1,230 graduates from the Class of 2021 went on to pursue further education at a graduate or professional level. About 53% pursued master's degrees, 25% attended medical schools, 16% pursued doctoral degrees, and 7% attended law school.
Within a short period of time after graduation, most Brown University graduates over the past years have either found employment or continued their education. Others have mentioned other activities, such as applying for fellowships and scholarships, going on trips, and volunteering.
Post-Graduate Study Options of Graduates
| | | | | | |
| --- | --- | --- | --- | --- | --- |
| Class Year | 2017 | 2018 | 2019 | 2020 | 2021 |
| Employed | 70% | 71% | 70% | 70% | 71% |
| Graduate or Professional Studies | 20% | 22% | 21% | 22% | 25% |
| Other Endeavors | 10% | 7% | 9% | 8% | 4% |
There is a diverse group of Brown University alums who have carved out successful careers for themselves in a variety of professions. Well-known actors Emma Watson, Julie Bowen, Brian Moynihan, and Ted Turner; two prominent politicians, Charles Evans Hughes and Jack Markell, and several other prominent individuals are among these notable alumni at Brown.
Is a Degree From Brown Worth It?
Brown University is a private school established in 1764 in the city of Providence and is the seventh-oldest research higher education institution in the US.
The institution is renowned for the quality of its programs in Engineering, Biology/Biological Sciences, General, Entrepreneurship/Entrepreneurial Studies, Econometrics and Quantitative Economics, and Computer Science. The undergraduate admissions process at Brown University is exceptionally difficult, with only 5.0 percent of applicants being accepted out of a total of 50,649 applications for the Class of 2026.
So, is a degree from Brown worth it? The average retention rate for first-year students is 99 percent, which is a positive sign that students are happy with their experience at Brown. The retention rate is the percentage of a school's first-year undergraduate students who return the following year. For example, a student who studies full-time in the fall semester and continues in the program the following fall semester will be included in this rate.
Brown University's high placement stats, career outcomes, and graduate salaries serve as testaments to the university's top global reputation. Return on Investment is the most important factor that one looks for when filtering foreign universities for the purpose of studying there, and this fact is the primary reason why. Seventy-one percent of students who pursued post-graduate education in 2021 found work shortly after graduating from the university.
After a median time of 6 years since graduation from Brown University, graduates who have found employment have been making an annual income of $61,400 on average. After ten years, the same students make an average income of $87,600 per year.
As a result of the university's excellent performance in a variety of parameters, including the professional outcomes of its graduates and job discoveries, the US News and World Report, in addition to other educational organizations and university guides, consistently place Brown on the top universities in the country.
The percentage of students who successfully complete their degree or diploma program within the allotted amount of time is referred to as the graduation rate. A high graduation rate is often indicative of the effort put forth by students, the dedication of teachers to their profession, and the existence of several support structures.
Most schools that have high graduation rates also have stringent admissions requirements and exceptional criteria for prospective students because they desire to uphold their stellar reputations in the academic community.
Seeing the Brown graduation rate and its 5-percent admission rate might excite and challenge students at the same time, these numbers could be overwhelming for some.
To apply to Brown University, you must submit several undergraduate requirements in addition to your application. You should utilize the Common App to finish your application, which is incredibly convenient if you are simultaneously applying to other colleges. If you need guidance on how to fill out the Common App, you may check AdmissionSight's article regarding this application platform.
If you're still a sophomore or even a junior high school student and thinking about applying to this Ivy League school, we urge that you take an honest and educated look at your academic profile.
You must step up your game if your grades are good but not near perfect. Focus on improving yourself and your future application every day from the moment you decide to apply.
Furthermore, your academic standing is critical but consider your current extracurricular activities. If you have not participated in any activities or joined any clubs, you should start to discover a passion you did not even know you had as soon as possible.
You should not let your fear prevent you from applying to any school. Hard work goes a long way; if you are determined to succeed, you will. Passion, motivation, consistency, and vision can greatly help you to craft a strong and compelling application in less than two years. AdmissionSight is also available to guide you through the tough admissions process. Feel free to set up an initial consultation to start your college application journey now.