Caltech Waitlist for 2025
At a Glance: Caltech Admissions Stats
AdmissionSight compiled a summary of some Caltech admissions statistics and the Caltech Admission Stats
| | |
| --- | --- |
| Caltech 2021 | Admissions Statistics |
| Admitted Students in Top 10% of Graduating Class | 96% |
| Admissions Test Policy | Not optional and are considered |
| Applicants Who Submit SATs | 45% |
| Applicants Who Submit ACTs | 34% |
| Caltech waitlist for 2025 | Yes |
Is it challenging to get into Caltech?
It is really challenging to get into Caltech. Caltech carefully considers each applicant's qualifications based on a variety of factors before deciding who to accept and who to put on the Caltech waitlist for 2025.
Out of the 8,007 applicants, Caltech accepted 536, or 7 percent, of the students.
Less than 30% of applicants are accepted by schools like Caltech, which are notoriously difficult to get into. At least 75% of accepted students have GPAs in the top 10% of their high school classes and SAT or ACT scores of 1310 or above.
Being accepted as a transfer student is quite challenging.
A total of 312 students were on the Caltech waitlist for 2025. Finally, 235 of them were admitted.
| | | | | | |
| --- | --- | --- | --- | --- | --- |
| Name of School | Year | # of Waitlisted Applicants | # Accepting a Spot on the Wait List | # of Waitlisted Students Admitted | % of Waitlisted Students Admitted |
| California Institute of Technology | 2020-2021 | 312 | 235 | 10 | 3.21% |
What and how does a college waitlist operate?
Although being placed on the Caltech waitlist for 2025 is not always a bad thing—your application was strong enough to avoid rejection—but it is still unsettling. After all, being on their waitlist is stressful just because you don't know if you'll be accepted or not.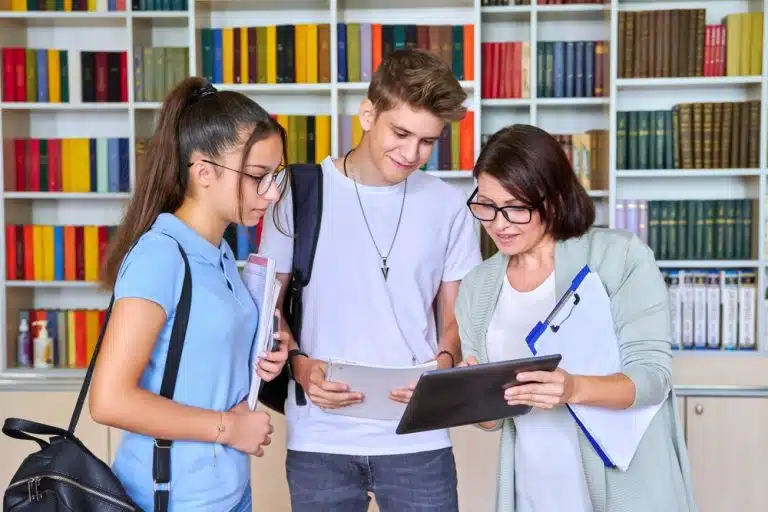 Fortunately, there are a lot of things you can do to improve your chances of being removed from the Caltech waitlist for 2025. AdmissionSight will go over how the college waitlist operates, what to do if you've been placed on it, and how to improve your chances of getting into your first-choice college.
What precisely does it signify if a college put you on their waitlist?
The applicants on a college's waitlist are those who the institution may or may not admit. These applicants, who would have been admitted had there been room, are essentially placed on hold by the college. By school and year, different applicants may be awarded a spot on the waitlist for a certain college.
If a position on the college waitlist is offered to you, you can choose to accept the offer and enable your name to be added to the list, or you can decline right away if you'd prefer not to wait for an admissions decision or have already made up your mind to attend another college.
After May 1, when admitted students are required to submit their decisions to attend their top-choice college together with the non-refundable deposit, applicants are often only admitted off a waitlist.
When additional freshmen slots are needed, colleges typically start to enroll students off the waitlist. In essence, if not enough applicants have decided to enroll after the May 1 deadline, the school will begin to admit candidates off the waitlist in the hopes that they'll accept the offer. Acceptances off the waitlist are frequently distributed gradually during May, June, July, and perhaps even August just before the start of the school year.
Naturally, not every applicant on the Caltech waitlist for 2025 will be accepted. In fact, a college might only accept a handful or even no students in one year!
Lastly, some college waitlists assign a ranking to the candidates. Therefore, your chances of being admitted off the waitlist are higher if you are ranked highly. But most universities don't rank waitlist applicants; rather, they focus their admissions decisions on other aspects like the majors they wish to have represented and the students who are most likely to enroll if accepted.
How many students were on the waitlist in 2021?
This year, the number of students on college waitlists was higher than typical.
Here's why many students were on the waitlist for colleges in 2021. Colleges and institutions are finding it extremely challenging to forecast the number of applicants they will need to accept in order to fill their freshman classes because of the COVID-19 pandemic. The pandemic disrupted the typical application and admissions processes, leaving institutions facing a number of future uncertainties, including the appropriate number of pupils to admit.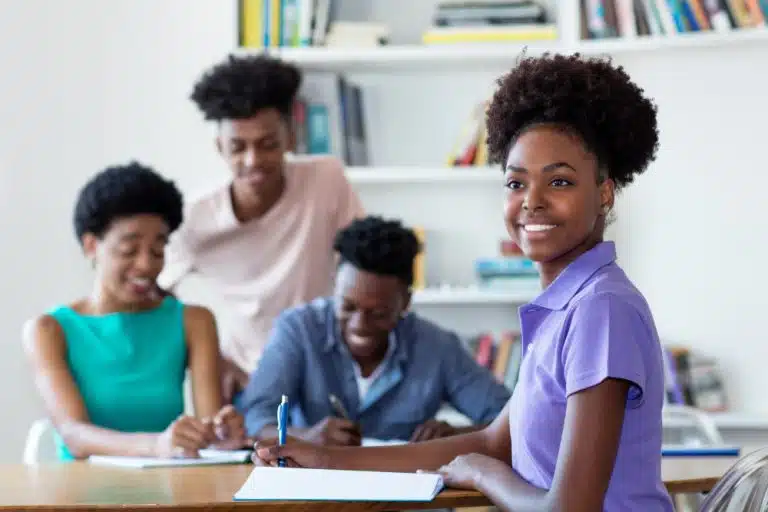 Additionally, it has been difficult for colleges to determine how many of the applicants they give admittance offers to will really accept. As a result, a large number of candidates with excellent qualifications were waitlisted this year. If previously accepted applicants decide to transfer to another school, the school will have a big pool of great applicants to extend admissions offers.
Additionally, during the past two years, a lot of prestigious universities have implemented a test-optional policy for the SAT and ACT. These prestigious colleges are now even more alluring to college candidates thanks to the test-optional policy. In fact, a recent New York Times report stated that in 2021, applications to Colgate University and Harvard University, increased by 103% and 42%, respectively.
Top schools are now placing a lot more applicants on waitlists than in prior years due to a combination of all these reasons. The good news is that there are steps you can take to ensure you receive an admissions offer you're happy with if you've been waitlisted at one of your top preference schools.
A student who is placed on a waitlist for admission to a college has met all eligibility requirements and has through a thorough admissions assessment. But at that time, the school was unable to provide them with a letter of acceptance.
Being placed on the Caltech waitlist for 2025 is not a rejection; those who are on the Caltech waitlist 2025 still have a chance of being admitted to the institution.
Statistics on college waitlists from the National Association for College Admission Counseling (NACAC) suggest that for the 2018–2019 academic year, 43% of postsecondary institutions used a backlog. It's interesting to note that a staggering 82% of the United States' most selective universities maintained a waitlist.
A college may place students on a waitlist for a variety of reasons. Two of the most typical are as follows:
Room: Colleges only have a certain amount of room available for their incoming first-year courses. As a result, they don't want to take on too many people at once. Before accepting more candidates, institutions can determine how many accepted students have made plans to attend by placing applicants on a waitlist.
Borderline Applicants: Some students balance acceptance and rejection because their applications have both strong and weaker components. For instance, a candidate might have submitted a strong essay but fall short on other criteria like GPA and test scores.
What does the word "deferred" mean when applying to colleges?
A college waitlist letter and a college deferral are not the same things. When a college doesn't want to make a choice right soon, they defer an application.
The school will assess your application again and decide whether to admit, reject, or waitlist you at that time if you receive a deferral letter.
Deferral letters cannot be issued to applicants who submit their applications by the standard admission deadline. Only colleges that provide an early decision or early action experience deferred college admission. Early admission enables applicants to submit their forms earlier than January, typically in the late fall, around November (for regular or rolling admission).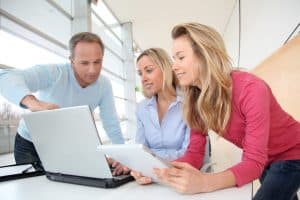 Candidates who experience deferment during early admission are moved into the normal decision applicant pool. This enables the institution to compare itself to a larger pool of applicants.
Colleges typically select the best applicants from the early admission pools and hedge their bets on average or borderline applicants until they have a better idea of the makeup of the remaining application pool. These second-class students frequently get a deferral letter.
Deferral letters are not used by all universities that offer early decisions or early action. Some people just send letters of acceptance or rejection. To choose the ideal application strategy, make sure to examine the admissions procedures at the universities you've chosen.
Are the applicants on the Caltech waitlist for 2025 eligible for admission? What about those who were deferred?
Deferred and Caltech waitlist for 2025 applicants can both be accepted.
According to NACAC data for 2018–2019, 10% of applicants who submitted applications to universities with waitlists were given a place on the list. On average, waitlisted applicants had a 20% probability of being admitted. However, just 7% of applicants on waitlists at extremely selective institutions were accepted.
Some universities rank candidates on waitlists. After May 1, often known as National College Decision Day, most universities send letters of acceptance or rejection to waitlisted students.
Every year, the number of deferred students who are accepted varies based on the quantity and caliber of the candidate pool.
On their websites, some universities publish data regarding deferred admission rates. Applications that have been postponed are added to the regular admissions pool.
While most institutions do not set a certain date for these letters, most do send them out in March or April. However, all normal admission decisions must be communicated to applicants by May 1.
How likely are you to be taken off the Caltech waitlist for 2025?
If your first-choice school has waitlisted you, you may be curious about your chances of being removed from the list and receiving a full acceptance.
Your likelihood of being removed from the Caltech waitlist for 2025 is largely influenced by five factors:
The number of openings for the school's freshmen class. The likelihood that you will be accepted off the Caltech waitlist for 2025 decreases as the number of spaces decreases. In contrast, your chances of getting a placement increase with the number of open spaces.
The school's preferences for the representation of majors, regions, etc. in the freshmen class. For instance, if a school didn't admit enough engineering majors, it would probably admit engineering majors first off the waitlist.
Your likelihood, if accepted, of attending the institution. This element largely depends on how passionate you are about the school and whether you've made an effort to show that you still want to go.
The strength of your overall application, particularly in light of other waitlist candidates. Although it's impossible to know for sure, it's likely that you're a top candidate for admission if you possess outstanding attributes like an SAT score or GPA that's significantly higher than the school's 75th percentile.
Your waitlist ranking in terms of priority (if the school ranks applicants).
The likelihood that you will be accepted off the Caltech waitlist for 2025 ultimately relies on the specific school you were waitlisted at. How likely you are to be admitted is extremely difficult to predict because highly selective colleges receive applications from hundreds of qualified students each year, many of whom wind up on the waitlist.
Additionally, the number of applications a college chooses to accept off its waitlist can vary greatly depending on the year you apply. This occurs as a result of the fact that the school's unique demands, together with the quality and quantity of applicants, typically fluctuate slightly each year (for example, a school might want to admit more majors one year than it did the previous year).
In 2018, 43% of four-year institutions reported employing a waitlist, per a 2019 poll from the National Association of College Admissions Counseling (NACAC). At these universities, 20% of all applicants who accepted a spot on the waitlist were eventually accepted. However, only 7% of applicants who accepted waitlist spots at the most selective universities (those that accept less than 50% of applicants) were accepted.
NACAC has not yet made waitlist numbers available for 2020 and 2021. However, the waitlist numbers from 100 public and private universities were examined and they discovered that on average, in 2020, 29% of applicants who accepted a spot on the waitlist were admitted, up from 18% in 2019.
How many students the college has previously welcomed off the waitlist may be mentioned in your waitlist letter. If it doesn't, feel free to inquire.
Is it possible to be waitlisted for an early decision?
No, you won't be waitlisted for an early decision. Your application will be deferred or rejected outright if you submit an early decision or early action. A deferral indicates that the admissions office will review your application together with the rest of the candidate pool (i.e., those who applied by the regular decision deadline).
During the regular admissions round, if you were deferred during an early decision, your application may still be placed on the waitlist.
How will you get off the college waitlist?
Observe the university's instructions.
You should respond as soon as you can using the way the school recommends if it asks you to accept or decline your space on their waitlist. It will support your ongoing interest in their organization.
However, make sure you give that choice some thought. For instance, you might get placed on the waitlist at several universities and not want to apply to as many as possible.
If you choose to accept their waitlist spot, you should begin gathering any additional materials that the school may have requested you send, such as recommendation letters, updated test results, grades from the spring semester, or a "waitlist letter" outlining recent events in your life and your continued interest in the school.
Since there are more waitlist applicants to sort through, big institutions like NYU often need less additional documentation. It wouldn't hurt to call or email the admissions office of the school you're applying to and ask if they'd accept a document that would strengthen your application, though, if they haven't specifically requested it. (You should not, however, send them anything that you specifically requested waitlisted applicants not send.)
Unless the school offers separate online forms or instructions for each, all of these documents should be mailed or emailed in one package to the admissions committee.
Identifying application flaws.
You ought to begin considering the shortcomings of your initial application and how your supplementary waitlist materials could make up for them. If you get in touch with some admissions committees directly or through your guidance counselor, they might be willing to discuss those problems with you. However, you will typically need to rely on your own reflection and advice from a reputable teacher or school counselor.
The most frequent reason for waitlisting applicants is that their initial application did not provide a clear and convincing account of who they are. Others may have done this by including true accounts from their lives in the Common App personal statement—for instance, by writing about an experience or idea that most teenagers haven't had, or at least haven't considered in quite the same way—or by organizing their essays around a memorable theme.
In addition to demonstrating to the college that you can bring something unique to their student population, a clear and compelling personal story also helps to ensure that you are remembered among the sea of applications that admissions personnel must sort through. If the compelling narrative in your initial application was lacking, think of creative methods to remedy this in your waitlist letter.
If you hadn't already, you ought to ask for an alumni interview. Meeting someone involved in the admissions process in person can greatly aid in making you appear to them as more than just a name on a piece of paper.
Keep in mind that you shouldn't try to alter your personal statement or make up an entirely new story about yourself. You now have the opportunity to share a fresh anecdote or personal experience. No admissions committee wants to deal with hundreds of applicants requesting a rewrite of their Common App essay.
However, there may be less significant factors at play. Maybe you didn't show that you were devoted to something for a long time. If so, consider any recent advancements or successes you've had in one of the pursuits you indicated in your initial application, and provide a list of them in your waitlist letter. (This is a good reason to keep up with extracurricular activities, even during the exhilarating senior year.)
Perhaps you struggled in the classroom. In that scenario, make sure your second semester is flawless and think about retaking the ACT or SAT. Verify that the college where you were waitlisted is prepared to consider new test results.
Finally, you should request an update on your life since January from any new recommenders and a response to one of these flaws. New materials from a recommender should complement the initial application rather than restate its contents, just like the materials you will supply.
If your academics were a weakness, you should get a reference letter that will attest to your perseverance or progress over time. If it was extracurricular, search for a reference who can attest to your depth and development personally.
What if you are unaware? If you knew what your shortcomings were, you would have worked on them in your sophomore or junior year, is what you might be thinking.
In such a scenario, carefully consider the most memorable academic or extracurricular experiences you have had since submitting your initial application. Add up important courses, leadership roles, recent travel or volunteer work, or new honors and accomplishments. Consider these new application components in the context of your overall growth, and address them in your waitlist letter.
At AdmissionSight, we have over 10 years of experience guiding students through the competitive admissions process to get accepted to the top universities in the world. We will assist you throughout the entirety of the college admissions process in order to increase your chances of gaining entry into your chosen school. Feel free to set up an appointment today to book your initial consultation.