Does Caltech have Early Action?
Does Caltech have early action? Caltech, often known as the California Institute of Technology, is widely regarded as one of the most competitive colleges in the United States. Caltech, which is located in the suburbs of California, is home to a community that includes some of the most talented and promising minds in the fields of science and engineering.
So, Does Caltech have early action? Caltech will begin providing applicants with two decision plans to choose from beginning in the fall of 2022: restrictive early action and regular decision. In addition, Caltech is a participant in the QuestBridge Program, which is a separate admissions program from the one used by Caltech.
Students who are certain that Caltech is their first-choice university, who are enthusiastic about the possibility of attending Caltech, and who want to learn early if they are admitted to Caltech are eligible to participate in the Restrictive Early Action (REA) early admissions process. REA is a non-binding early admissions process. Students will not be obligated to accept a REA offer from Caltech, and they will be able to assess different financial aid possibilities if they choose to apply to other institutions during the Regular Decision process.
The applications must be submitted by the end of November, and applicants will be notified of the admissions decision (whether they have been accepted, deferred, or denied) by the middle of December. Students who have been offered admission to Caltech will then have until May 1, 2023, to decide whether or not they would accept the school's offer of admission.
Students who select the REA application for Caltech are not permitted to submit an Early Action or Early Decision application to any other college or university, with the following exceptions:
A school located in a country other than the United States of America;
Any public institution that has a fall application deadline and an admissions process that does not require students to sign a contract to attend, such as the University of California system;
The non-binding rolling admissions process of an educational establishment;
Any kind of military school;
Any scholarships or special academic programs with an early deadline at another university, whether the other institution is public or private, provided that the early application submission is a necessary aspect for consideration, and the conclusion is not binding;
In the event that your application for REA to Caltech is deferred, you have the option of submitting an application to the Early Decision II program at another educational establishment. You are obligated to withdraw your application for admission to Caltech if you are selected to participate in the Early Decision II program at that other university.
The number of people applying to Caltech has increased dramatically over the past two years, and since the fall of 2020, the total number of people applying has more than doubled. The number of applicants is significantly greater than the amount of space that is now available on campus at Caltech, which only has 235 students in its first-year class.
Caltech does not have as a primary objective the reduction of its acceptance rate; rather, the institution seeks applications from students who are enthusiastic about the prospect of delving extensively into the fields of science, technology, and engineering in Southern California.
Caltech believes that by moving to a more restrictive early action process, it will be responsive to the applicants' desire to identify Caltech as their first choice while, at the same time, allowing them to consider all of their college options and financial aid packages until May 1, before making a final decision. In addition, Caltech plans to make the majority of its admissions choices during the Regular Decision round. As was previously mentioned, deferment decisions will only be made for a limited number of applicants.
In addition, candidates have the option of applying through the Regular Decision procedure, which is Caltech's most popular admissions process. Furthermore, the majority of students who are accepted to Caltech will have submitted their applications using the Regular Decision procedure.
When students are notified of the admission decision in the middle of March, the following potential scenarios could occur:
Waitlist: a student who has been waitlisted for admission to Caltech has until the middle of April to opt-in for reconsideration in the event that a seat in the class becomes available after May 1. Students are strongly urged to send in supporting documents for their application in the form of extra materials.
Refuse: the request of a student to enroll at Caltech is declined. It is not possible for a student to appeal a decision to deny their application because all denial decisions are final. If you would want to, you can submit a new application for the subsequent fall admission term.
Caltech will assess the applications of students who opted in for reconsideration after May 1 in the event that there is room available in the class after that date. Though we're trying to know "does Caltech have early action or not?" there is no sorting or ranking going on with the waitlist. Caltech will keep students apprised of the situation, and all waitlist action will be finished by the middle of July.
Does Early Action Give You an Advantage?
Does Early Action give you an advantage? The ability to submit applications to multiple schools and eventually compare the financial aid packages offered by a variety of institutions is one of the most evident benefits of early action compared to early decisions. You run the risk of missing the application deadlines for other institutions if you are accepted the early decision because you will be waiting for your award packet to arrive at that point. If the award is unimpressive, then your choices will be more limited.
By submitting your application early, you are letting Caltech and other schools know that you are committed to attending their institution. The percentage of candidates who accept an institution's offer of admission is often made public by the institution after keeping track of the number of applications who do so.
When a high proportion of applicants whose applications were accepted end up enrolling at the school, the reputation of the institution improves. Though we're trying to know "does Caltech have early action or not?", it is possible that they will give your application more consideration if they believe that you are likely to accept their offer of admission.
If you are fortunate enough to be admitted to the school of your dreams, you won't need to waste your time or money applying anywhere else. You are free to shift your attention back to the present moment rather than fixating on the time twelve months from now.
Some high school students and counselors have the misconception that submitting an early application increases a candidate's chances of being accepted, but the reality is that acceptance rates for early applications and admissions requirements differ from school to school.
The difference between the Early Action and Regular Decision admission rates at Caltech is so small that it is essentially insignificant. The Early Action rate is lower than the Regular Decision rate. As a result of this, we strongly suggest it to students who:
Are thrilled by the prospect of beginning their academic training at Caltech as an undergraduate student
Completed the prerequisite courses for admission to Caltech, including those in mathematics, chemistry, and physics
By November 1st, has a completed competitive application, which should include letters of recommendation
Caltech Acceptance Rate
What is the current Caltech Acceptance Rate? The California Institute of Technology has long walked the walk when it comes to not adding to the stress that is already associated with the process of applying to colleges, something that they have done so many times in the past. Other highly selective universities only talk of not wanting to add to the stress. To cite just one example: The announcement made by the Institute on the Class of 2026.
There is no headline that promotes their record applications that you can locate. You won't find a single sentence that mentions their historically low admission rate. To put it more succinctly, it is not in keeping with Caltech's aesthetic. Instead, the institution disclosed information regarding the number of students who are anticipated to enroll in its Class of 2026, in addition to demographic breakdowns based on gender, geographic location, and other factors.
There were 13,026 applications submitted to Caltech in the hopes of being accepted into the freshmen class of 2021-22, but only 510 were chosen. The acceptance rate at MIT for the same cycle was 3.9%, which was practically the exact same as this rate. In the previous academic year, the institution received 8,007 applications for a place in the Class of 2024 and admitted 536 students, which corresponds to an acceptance rate of 6.7% overall.
Although the official numbers for the Class of 2026 have not been revealed yet, we do know that there were only 432 students accepted. It is possible that this indicates that the acceptance rate for the incoming freshmen class of 2022-2023 was closer to an even 3%.
In addition, around 66 percent of the class was comprised of students who had previously attended public schools. A hallmark of the incoming class is its international geographic diversity, which includes students from a total of 25 nations, including Thailand, Kenya, Libya, Jamaica, Qatar, China, Zimbabwe, Austria, Poland, and the United Kingdom… Caltech anticipates enrolling about 235 students out of the total number of applicants they have been able to accept.
When does Caltech Release Decisions?
When does Caltech typically make its decisions public? Caltech will offer two different decision options beginning in the autumn of 2022: the Restrictive Early Action plan, and the Regular Decision plan. In addition, Caltech is a participant in the QuestBridge Program, which is a separate admissions program from the one used by Caltech.
The first of November is the deadline for submitting an application for Caltech's Early Action program, and students will be told of their admissions decision (whether they have been admitted, deferred, or denied) by the middle of December. The application deadline for Caltech's Regular Decision is on January 3rd of each year.
If you submit your application before the Caltech Early Action deadline, you are not required to attend the university and are free to investigate alternative opportunities. The following provisional application deadlines have been established:
| | |
| --- | --- |
| Action | Date |
| Restrictive Early Action deadline | November 1, 2022 |
| Restrictive Early Action decision notifications | Mid-December, 2022 |
| Regular Decision deadline | January 3, 2023 |
| Regular Decision notifications | Mid-March, 2023 |
| Restrictive Early Action and Regular Decision admit reply deadline | May 1, 2023 |
When students are informed of the admissions decision in the middle of December, there are three possible outcomes:
Admit means that a student has been accepted into the program and has until May 1, 2023, to decide whether or not to accept the offer.
Defer: the student's decision is postponed and they are given the opportunity to participate in the regular decision process. When it comes to extending deferment offers, Caltech exercises great discretion. We only do so for applicants for whom we have a strong interest in acquiring additional information so that we can include them in the Regular Decision applicant pool.
The student's application for admission to Caltech is declined. Students who are denied admission to Caltech are not eligible to appeal the decision, nor may they submit an application during the Regular Decision phase for the subsequent admissions cycle. It is okay for students to submit their applications for readmission the following fall.
Midway through the month of March, a student who has been deferred to Regular Decision status at Caltech is only eligible to receive one of two admissions decisions: admit or refuse. Students who were not selected for admission under the Restrictive Early Action program are not placed on our waitlist.
How does Caltech Rate Applicants?
Back in the year 2020, while the pandemic was just getting started, Caltech made two significant adjustments to its admissions process:
The necessity to have scores on SAT Subject Tests has been removed.
A halt for the next two years to the obligation of taking the SAT or ACT, as well as any consideration of its use. Since that time, this moratorium has been made applicable to applicants for the incoming freshman class of 2022-2023.
Caltech has made use of a holistic approach from the beginning, but the impact of the epidemic and the associated modifications made by the committee have made this approach much more prominent. Caltech will continue to evaluate students in light of the opportunities that are open to them, as this is the method that we have always used, and we will not deviate from it.
In addition, Caltech will be accommodating and sympathetic to any exceptional situations that may be a part of the college application process you are undergoing.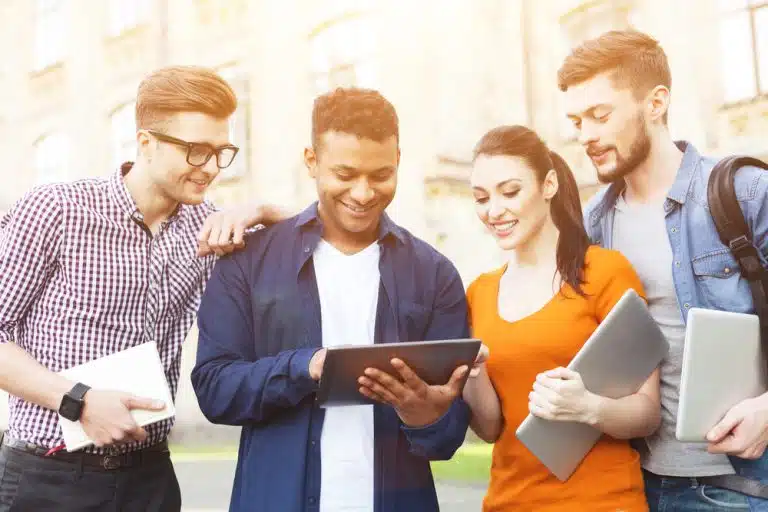 The difficulty of your high school course load, your scores on standardized tests, the application essays you write, the recommendations you receive, and your character and personality traits are the five aspects that Caltech lists as being "extremely essential" to the admissions process. The committee places a high value on factors such as class rank, grade point average, and involvement in extracurricular activities.
Application Requirements
What are the requirements for submitting an application to Caltech, and what kind of information about prospective students is considered for making admissions decisions?
The Common Application or the Coalition Application, along with the Essays Required for Supplemental Applications
Either The Common Application or the Coalition Application can be submitted to Caltech; the university does not have a preference. We strongly suggest that you complete the application procedure on the most suitable platform.
The California Institute of Technology is also a QuestBridge Partner. Through the QuestBridge National College Match, prospective students can submit their applications to Caltech.
Application cost of $75 or fee waivers available (by request)
Results of standardized examinations
Assessments of teaching performance
Report from Secondary School: This is a document that will be sent to Caltech by the college counselor at your high school. It gives the Admissions Committee background information on your school, which assists them in conducting an all-encompassing review of your application.
Academic transcripts
Admissions Chances
Because it is one of the institutions in the United States with the most stringent admissions requirements, Caltech seeks candidates who have grade point averages and test scores that are significantly higher than average. Nevertheless, though we're trying to know "does Caltech have early action or not?", Caltech follows a holistic admissions approach, which means that the admissions authorities will be searching for more than just outstanding grades and high scores on standardized tests.
In addition to this, though we're trying to know "does Caltech have early action?", they will be looking for hard coursework, glowing letters of recommendation, award-winning essays, and significant involvement in extracurricular activities. The admissions committee will not only carefully consider your grades in Advanced Placement, Honors, or IB courses, but they will also examine every word of your application essay and responses to the short answer questions.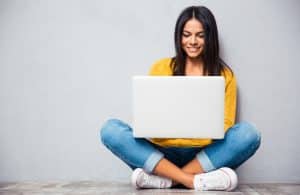 Though we're trying to know "does Caltech have early action?", keep in mind that Caltech is searching for more than just outstanding scientists and engineers; the institution is interested in enrolling students who will meaningfully contribute to the improvement of the campus community.
If you need help putting the finishing touches on your early applications, or want some advice on whether or not applying Early Decision or an Early Action is a good option for you, at AdmissionSight, we have over 10 years of experience guiding students through the competitive admissions process, including our athletic recruitment program.
AdmissionSight can help you put your best foot forward when applying to college this fall. Contact us today for more information on our services.