Caltech's Transfer Acceptance Rate
What is the transfer acceptance rate at Caltech?
What percentage of transfers are accepted at Caltech? At Caltech, applicants are expected to have achieved a high degree of academic success and have prior experience conducting research.
Transfer students are required to present a solid academic record, which must include good grades earned in mathematics and science courses and research experience relevant to the student's area of academic interest.
Transfer students are expected to demonstrate, in addition to their academic qualifications, remarkable leadership abilities, participation in extracurricular activities, and authentic enthusiasm for their intended area of academic study.
Students who are able to contribute to the broad and dynamic community of researchers and intellectuals already present on campus are what the admissions committee at Caltech is searching for in prospective students.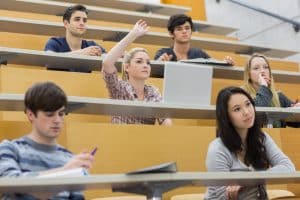 Because of this, the percentage of students that transferred to Caltech has remained very low over the years.
In 2019, Caltech received 158 applications from students interested in transferring. The university took on board three new students.
As a result, Caltech's transfer acceptance rate remains low at 1.9%. This demonstrates how competitive the admissions process is at Caltech.
Who can transfer to Caltech?
Who is eligible to transfer to Caltech? Given that Caltech's transfer acceptance rate is low, indeed, transferring to Caltech is not for everyone. You should take note of the following to be eligible:
Potential transfer students must have finished secondary school and are enrolled in a college or university other than Caltech, where they have acquired course credit.
Students are not permitted to transfer to Caltech during or for the duration of their senior year of college.
Students should submit an application for first-year admission if they are enrolled in both a high school or secondary school and a college or university at the same time (also known as dual enrollment).
Caltech does not take into consideration any particular set of course prerequisites when assessing prospective transfer students. Instead, they focus on finding individuals who have completed the science, technology, engineering, and mathematics (STEM) classes that are prerequisites for the transfer entrance tests.
Included in the offerings are classes from Caltech's Core Curriculum.
A potential transfer student's readiness in the following areas is evaluated through entrance exams:
Calculus of One and Several Variables
Linear Algebra
Differential Equations
Probability and Statistics
Classical Mechanics and Electromagnetism
Waves, Quantum Mechanics, and Statistical Physics
In addition to the academic requirements, Caltech is interested in learning about the ways in which you investigate STEM topics outside of the classroom.
What are the transfer requirements at Caltech?
In order to transfer to Caltech, what are the requirements? You must meet all of the prerequisites listed below if you wish to improve your chances of being admitted to Caltech as a transfer student.
Utilize the Coalition, Powered by Scoir application. It is the only application for transfer admission that Caltech will consider. Start your application by making a free account on the website.
Prepare a $75 Application fee or a fee waiver of the application.
You will be required to take examinations in mathematics and physics.
Caltech requires two college faculty evaluations from math, science, or engineering professors. Make sure that your whole name and the date you were born are included in the letters. The letters can be emailed directly to ugadmissions@caltech.edu.
You are permitted to provide one additional evaluation in addition to the two letters of evaluation that are required to be submitted by faculty members. You can have it from a mentor or supervisor who is familiar with you from a different setting
Submit a transfer report form. This is a fillable form that may be found within the application. After you have begun the application process, you will be given instructions on how to have a university official (such as a Registrar, Dean, or other officials) finish it for you.
You need official transcripts from any and all colleges and universities attended.
You will also have to provide your official high school and secondary school transcripts (grades 9-12, or the international curriculum equivalent).
For international applicants:
Additional qualifications for applicants who are citizens of a foreign country are as follows:
Scores on an English Proficiency Exam are required of all overseas students unless it's the student's native language, or English is the predominant language of instruction in the student's secondary school as well as their university.
The Duolingo English Test (DET), the International English Language Testing System (IELTS), and the Test of English as a Foreign Language (TOEFL) are all acceptable alternatives.
Prior to the application submission deadline, candidates are required to take the English proficiency exam.
International Financial Aid Declaratory Statement of Intention: Transfer students who are neither citizens of the United States nor permanent residents are not eligible for any type of financial aid offered by Caltech.
During the application process, you will be asked to affirm that you are aware that you are ineligible to receive need-based financial aid at any time during your time as an undergraduate student at Caltech.
All application materials, including cover letters and resumes, must be presented in the English language.
In the event that they were initially published in a language other than English, they are required to be translated into English by a certified translator.
Documents that have been translated by the student or applicant themselves will not be accepted by our organization.
Supplemental Materials
You are more than welcome to submit any extra resources that will assist our admissions committee in learning more about you and your background. These materials might also comprise, but are not restricted to, the following items:
Article, abstract, or publication based on research (citation if published, letter of evaluation, and research description required.)
Maker Portfolio
Visual Art
Internship Description
After the application deadline has passed, you will be sent a link to the Caltech application portal, sometimes known as the Beaver Breakroom. This link will provide you with instructions on how to submit any extra materials.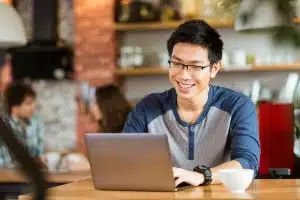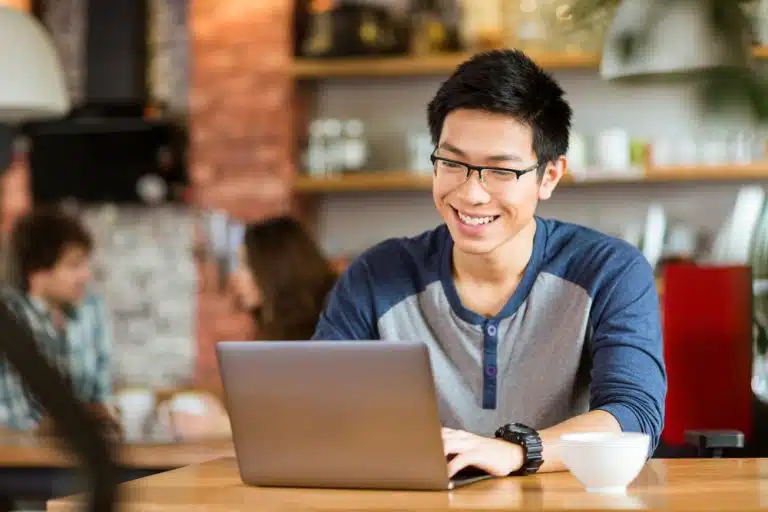 Because Caltech's transfer acceptance rate is really low, the university is widely regarded as one of the most prestigious educational institutions in the entire globe.
However, you may be admitted if you have an excellent academic record, previous experience conducting research, and a deep interest in the subject matter of your chosen field of study.
Suppose you are thinking about transferring to Caltech. In that case, you should ensure that you have a compelling application and a solid understanding of the criteria that the admissions committee looks for.
Furthermore, AdmissionSight is here to assist you in any other way. For more than a decade, we have been supporting students in securing admission to their desired colleges.  Please contact us so that we can schedule a meeting time.