Cornell Graduate School
Cornell was one of the first universities in the United States to grant graduate degrees, and it was also one of the very first universities in the country to allow women and students of African American descent to enroll there. Today, the Cornell Graduate School offers a community that is intellectually interesting, welcoming, and lively, with almost one hundred different areas of study.
The Cornell Graduate School creates an environment in which its varied population of graduate and professional students, as well as graduate professors, are able to flourish intellectually, professionally, and academically.
By providing opportunities for graduate and professional students to engage in academic study, advanced research, and preparation for professional activity, the Graduate School contributes to the enhancement of the intellectual life of the university. In order to accomplish our objective, the Cornell Graduate School places a primary emphasis on the following key areas:
Student Experience
The Graduate School provides support for the student experience by way of programming and infrastructure. This includes academic success as well as growth in the areas of personal, professional, and career development.
The national conversation about the need to improve graduate education so that it is student-focused is reflected in our goals, which are to provide support for the whole graduate student experience, particularly professional development and transferable skills, and to improve mentor/mentee relationships, including individual student case management as required.
The Value of Inclusivity and Diversity
It is the mission of the Cornell Graduate School to promote the academic, professional, and personal success of a diverse graduate student community. This mission requires the school to pay attention to the community's makeup as well as its levels of engagement, achievement, and participation.
The graduate diversity and inclusion awards, support for diverse student organizations, and faculty resources addressing climate, inclusive mentoring, and student well-being are all part of the efforts that are being made to address the entire lifecycle of the experience of being a graduate student. These efforts include holistic recruitment and admissions processes, fellowship programs supporting diverse students, signature initiatives supporting student engagement in intentional academic and professional development, and graduate diversity and inclusion awards.
Continuous Improvement Achieved Through Evaluation
The Graduate School is responsible for coordinating the university's graduate assessment initiatives and for seeking opportunities for partnerships and external funding in order to develop innovative structures that are intended to support students' scholarly, professional, and personal development.
This is done in order to promote educational excellence. The systematic collection of data, reporting on that data, and making dashboards accessible to students that cover all aspects of graduate education are able to inform decision-making in graduate fields and by the Graduate School, as well as by prospective and current students who access public data.
Support for the Field, the Faculty, and the Staff
One of the primary functions of the Graduate School is to deliver seamless, efficient, and aligned services that enable graduate fields to devote their time, energy, and resources to research, scholarship, instruction, and professional development for their student bodies. This is accomplished by the Graduate School coordinating the structure of graduate fields and administering thirteen types of degrees and nearly one hundred graduate fields.
The express philosophy of Cornell Graduate School is to work collaboratively and effectively in conjunction with graduate areas to promote graduate education at Cornell. This philosophy guides the Graduate School in its day-to-day operations. Staff members of the Graduate School provide assistance to graduate programs in the areas of admissions, student services, financial aid (including fellowships and external award top-offs), travel grants, student complaints, academic integrity cases, policies, and procedures, as well as enrolling students and maintaining student records.
Graduate Field Assistants (GFA) on staff get in-depth and continuous training from the Graduate School, as well as orientation, twice-yearly training, and policy debates. Directors of Graduate Studies on faculty also participate in these training opportunities (DGS).
Visibility
The purpose of the Graduate School's communications, both internal and external, is to inform our constituent audiences about significant trends and initiatives in the field of higher education, as well as to promote the skills, research, scholarship, and leadership of our graduate students and faculty, as well as the Cornell University system of graduate education.
This is accomplished by communicating with our constituent audiences. Within Cornell, the Cornell Graduate School champions the value of graduate education and the contributions that Cornell's graduate students make to the university. Outside of the university, the Graduate School is responsible for representing graduate and postdoctoral programs as well as their most successful practices.
Additionally, Cornell Graduate School contributes to shaping the national landscape in terms of how the quality of graduate and postdoctoral programs can be improved.
How to get into Cornell Graduate School?
How to get into Cornell Graduate School?  Although the application procedure for graduate study at Cornell is distinct from that of undergraduate study, both processes are very easy to understand and follow. If you want to get into Cornell, you need to put in the effort to make sure that you have a compelling application because the admissions process is quite tough.
You are required to submit Cornell's online application form in order to apply to Cornell as a graduate student. Have an early start on your preparations by checking and rechecking the application rules and essential requirements several weeks in advance of the deadline. This will ensure that you have plenty of time to get everything in order before the deadline.
Make a decision regarding whether or not you would like to apply for early admission, which is an option that can be beneficial if you are determined to attend Cornell and you are pretty confident that your application will be accepted. It is important to keep in mind that the deadline for early admission for the academic year 2022-23 is November 1st, 2022.
Pay careful attention to the personal essay as well as the supplementary essay, as both of these are essential components of the Cornell admissions process. The institution itself recommends that you write your essays with sincerity and authenticity in mind. Don't give the answer you believe the institution wants to hear; rather, highlight the distinctive traits that set you apart from other applicants.
Cornell Graduate School Requirements
What are the current Cornell Graduate School requirements? Graduate admissions choices at Cornell are determined by faculty members in the academic discipline that the applicant intends to study. Even though the Cornell Graduate School is in charge of coordinating the admission process and determining the baseline prerequisites for admission, the application dates and extra requirements differ depending on the area of study and the degree program. Be careful to verify your area of study to see whether or not the Cornell Graduate School has any additional prerequisites.
Required Tests
The Graduate Record Examination (GRE) is a standardized test that is required for admission to the majority of graduate programs. In place of the Graduate Record Examination (GRE), the Graduate Management Admission Test (GMAT) is often required or accepted in certain disciplines. Applicants from other countries are needed to demonstrate that they have the necessary level of English language ability and may be asked to submit either their TOEFL or IELTS scores.
GRE requirements
The criteria for the GRE differ from field to field. You are free to review the application requirements for your intended field to obtain information on the specific tests that must be passed. Prior to the application deadline for the field, all scores have to be submitted to the Cornell Graduate School. Take note that your scores on the GRE test will be valid for a period of five years from the test date. When filling out your application and reviewing your test score report, double-check that you have spelled your name exactly the same way on both.
GMAT requirements
The criteria for the GMAT differ from field to field. You are free to review the application requirements for your intended field to obtain information on the specific tests that must be passed. The GRE and the GMAT are both acceptable standardized tests for graduate school admission in the subjects of hotel administration, real estate, management, industrial and labor relations, and the Sloan program in the field of public policy.
Recommendations
The application for graduate school requires that you provide references as part of the process. Students are obligated to include the names of their references as well as their contact information within the application itself. These instructors get an email that contains a link to an online form to fill out the reference, and they do so.
Referees have the option of either uploading files or typing directly into the text box that is supplied. In the majority of fields, two or three letters of recommendation are required. You need to find out what the entrance requirements are for your field.
Academic Statement of Purpose
An academic statement of intent is required to be submitted by each applicant (ASOP). The ASOP is one of the key opportunities you have to assist the admissions committee in comprehending the academic goals you have for yourself and determining whether or not you are a suitable candidate for the program to which you are applying.
The admissions committee should come away from reading this paper with the impression that you have a strong foundation and relevant experience in the field of study that interests you and that you have the potential to achieve well academically at the graduate level.
Personal Statements
It is up to the discretion of individual graduate programs to determine whether or not they will need applicants to submit a personal statement as part of the application process. In the event that the graduate program for which you are applying asks applicants to submit a personal statement, this section of the application will be included by all applicants as part of the standard online Graduate School application package. Both the admissions committee and the committee for the Cornell Graduate School Fellowships in Support of Diversity will read the applicant's personal statement while making their decision.
Transcript Requirements
All applicants are required to either already possess a bachelor's degree or demonstrate that they are on track to earn one before beginning their studies as graduate students at an accredited college or university. Students who have credentials from another country are obliged to have an international degree that is equivalent to their credentials. Every institution or university that you have attended requires a transcript of your academic work.
English Language Proficiency Requirement
It is required of all applicants from other countries that they have a good command of the English language. Tests of English as a Foreign Language (TOEFL) and the International English Language Testing System (IELTS) Academic are the two exams that international students are required to take in order to prove that they are proficient in the language.
Scores from Duolingo (DET), Pearson PTE, and any other alternative testing services are not accepted by the Graduate School. Before Cornell receives the applicant's official IELTS Academic or TOEFL scores, the application will not be evaluated for admission consideration. We are unable to issue a document for a student visa in the event that we do not obtain your official IELTS Academic or TOEFL scores, those scores become invalid, or those scores do not match the minimum scoring requirements.
Fees
Your application must be accompanied by a non-refundable application fee of $105 that is sent in using the electronic submission system. In the event that a person is experiencing significant financial hardship or if they are a qualifying participant in a particularly special program, the charge may be waived.
What is a Good GRE Score?
What is a Good GRE Score? The fact that standardized examinations can have a substantial influence on your life can make taking them a stressful experience. The Graduate Record Examination (GRE) is essential since it helps determine which graduate programs you may be accepted into. The Graduate Record Examinations (both the general exam and the advanced subject test) are not necessary for admission into the Cornell Graduate School, nor are they required for entrance into the majority of other programs.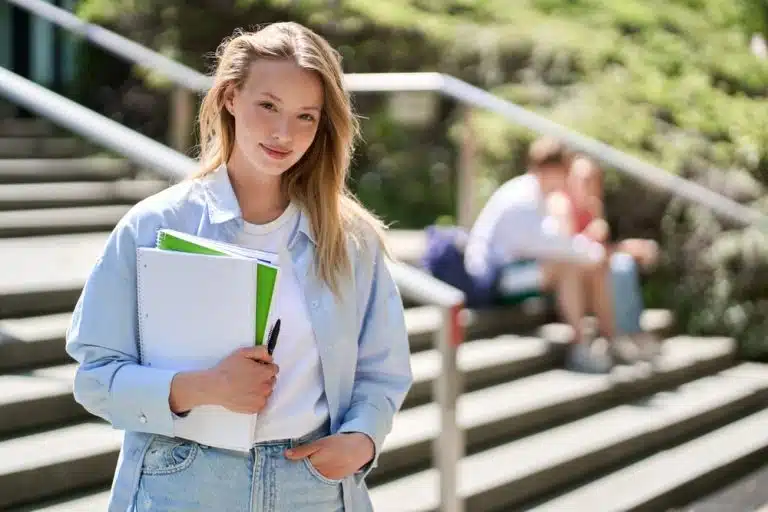 Students will not be penalized in any way if they choose not to include test scores as part of their application, despite the fact that several departments offer applicants the opportunity to submit their own self-reported scores. If you don't do well on the GRE, you might have to settle for a program that you're not as enthusiastic about as an alternative if you want to get into the school that you want to attend.
Most standardized examinations, including the GRE, do not employ the letter grading scale or the scale ranging from 0% to 100% which is common practice among students. Because of this, it may be difficult to determine whether or not your score is satisfactory.
Because of the odd nature of the grading structure, it can be difficult to determine what constitutes a decent score on the GRE. On a standard exam, a score of 130, along with any additional credit earned, would be considered excellent performance. The Graduate Record Examination (GRE) has a minimum score requirement of 130.
You can determine how well you did on a test by comparing your score to the average score as well as the scoring percentiles, which are published from time to time by ETS.
The GRE was taken by approximately 1.64 million persons between July 1, 2016, and June 30, 2019, inclusive. The following is the typical score on the GRE:
The score for verbal reasoning was 150.37.
The numerical reasoning score is 153.39.
Critical Thinking in Writing: 3.58
If you achieve a score that is higher than these values, you can have a degree of confidence in the fact that you have outperformed the average score on the GRE. However, if you have your sights set on enrolling in a prestigious graduate school, you could get the impression that you need to do more than just outperform the other applicants.
Researching the programs that interest you will give you an idea of the goal GRE score that you should strive to get. Many educational institutions provide information about the average GRE score of their incoming class on their websites. Although receiving a score that is higher than the program's average will not ensure that you will be accepted into the program of your choice, it certainly won't hinder your chances either.
Cornell Graduate School Acceptance Rate
What is the current Cornell Graduate School acceptance rate? For the academic year 2021-2022, it is anticipated that Cornell's Graduate School will have an acceptance rate of roughly 23 percent across the board. Each year, a large number of students submit applications to Cornell. The level of competition to enter this famous school is at an all-time high, and it has only continued to rise over the past few years. There were 20,805 applications submitted to Cornell Graduate School for the Class of 2021-2022, and only 4,800 of those students were accepted.
It should go without saying that gaining admission to Cornell is a challenging process. If you want to attend Cornell for either your undergraduate or graduate studies, you will need to put in an incredible amount of effort.
This includes performing exceptionally well on standardized tests, putting forth significant effort to achieve outstanding grades in high school or college, accumulating glowing recommendations, and more.
Simply, you shouldn't allow any of that to deter you. It is possible to get into Cornell if you put in the work, and a degree from the Cornell Graduate School will open a lot of opportunities for you. Cornell is a prestigious university.
Want to learn more about getting into Cornell Graduate School? You've come to the right place. At AdmissionSight, we have over 10 years of experience guiding students through the competitive admissions process, including our athletic recruitment program.
AdmissionSight can help you put your best foot forward when applying to college this fall. Contact us today for more information on our services.