Cornell Undergraduate Tuition
How Much Is the Tuition per Year for Undergraduates at Cornell?
Cornell University, located in Ithaca, New York, is a highly regarded private college with a sprawling 745-acre campus in a rural setting. Cornell is well-known for its excellent architecture, hotel management programs, and stellar STEM offerings. As of the 2022-2023 academic year, Cornell University ranked 17th among national universities in the U.S. News & World Report ranking. As a result, undergraduate tuition at Cornell is understandably high.
So, how much is the tuition per year for undergraduates at Cornell? For the 2022-2023 academic year, the Cornell undergraduate tuition is $62,456. This is the same cost for both in-state and out-of-state students. In addition to tuition, other costs are associated with attending Cornell, including room and board, textbooks, and fees.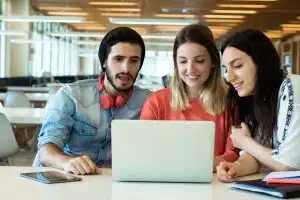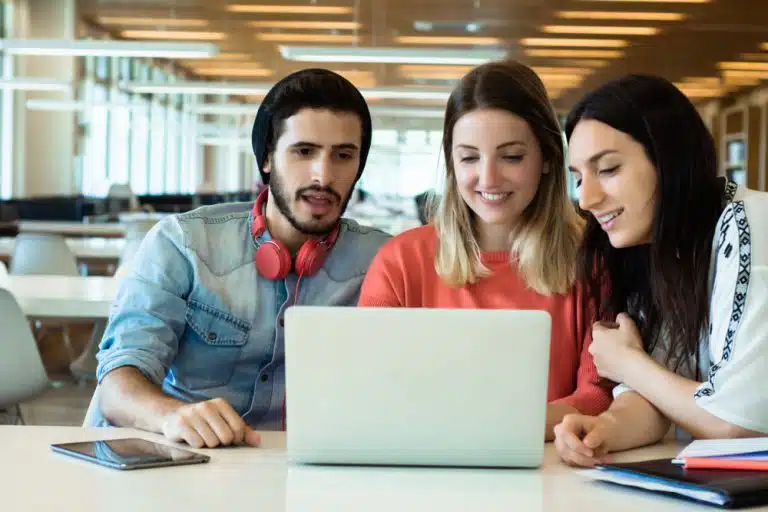 For the current academic year, the estimated total cost of attendance at Cornell is $83,296. Tuition, fees, housing, dining, books, supplies, and personal items are all included in the estimated cost of attendance at Cornell for a full-time student attending both the fall and spring semesters.
Attending Cornell may be expensive, but the university offers financial aid to eligible students. According to Cornell's website, approximately half of undergraduate students receive financial assistance through Cornell grants.
In addition, Cornell has a need-blind admissions policy for U.S. citizens and eligible non-citizens, which means that a student's ability to pay for college will not be a factor in the admissions decision. Cornell's affordability initiative builds on the university's commitment to making it accessible and affordable to all students.
How Much Does Room and Board Cost at Cornell?
Room and board are important considerations for Cornell University students, as they can significantly impact their overall attendance cost and experience while at college.
Cornell has a two-year residency requirement for first- and second-year students, which includes a required meal plan. Cornell made this a requirement for all first-year students starting in the Summer of 2021 and beyond.
For the current school year, the average cost of room and board at Cornell University is $17,088. This includes a meal plan, which is required for all students living on campus. The cost of room and board varies depending on the type of accommodation chosen by the student. For instance, single rooms tend to be more expensive than shared rooms.
Cornell offers a variety of housing options for students, including traditional residence halls, program houses, and co-ops. Traditional residence halls are typically the most popular option for freshmen, while program houses and co-ops tend to be more popular among upperclassmen.
According to studies, students who live on-campus during their college years have higher academic achievement, better social-emotional adjustment, and a stronger ability to build a cohesive community than those who live off-campus.
During this time, students also utilize a meal plan while living on campus to ensure they have access to proper nutrition to maintain overall well-being and to protect against food insecurity, which has become more prevalent among college students across the country.
The programmatic model of Cornell's residence halls fosters an environment in which staff and the community are devoted to the safety, security, and growth of residents during their formative college years.
It's important to note that the cost of room and board at Cornell is just one part of the overall cost of attending the university. In addition to room and board, students also have to pay for Cornell undergraduate tuition, textbooks, and fees.
Despite the high cost of attendance, Cornell University offers financial assistance to students who demonstrated financial need. Students receive some form of financial assistance, including grants, scholarships, loans, and work-study opportunities to help students afford Cornell education.
Does Cornell Give Full Financial Aid to International Students?
Cornell University is a highly respected Ivy League institution that attracts students from all over the world. International students have a lot to consider as they plan to attend college in a different country such as Cornell undergraduate tuition and living and personal expenses in Ithaca, New York. Students who are interested to apply at Cornell often ask, "Does Cornell give full financial aid to international students?"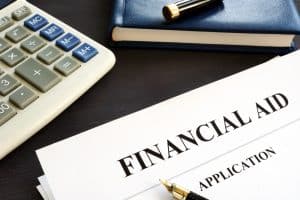 Cornell University uses need-aware international admissions and offers financial aid to admitted students as well as undocumented students who apply for financial aid and demonstrate financial need. Need-aware process means students will be evaluated for admission based on the students' or parents' ability to pay educational costs.
International applicants who indicate on their applications that they will not be applying for financial aid (and are admitted) will be ineligible to apply for financial aid as an undergraduate at Cornell at any time. Applicants who anticipate requiring financial assistance at any point during their undergraduate studies at Cornell must apply for aid at the same time they apply for admission.
Applicants must complete and submit the CSS Profile by the deadline to be considered for the university's need-based financial aid program.
Applicants must also be prepared to provide Cornell University with additional information upon request, including but not limited to: parent and student income information for 2018 and/or 2019, noncustodial parent income and asset information, and a photocopy of your passport or citizenship documentation.
Financial aid is available for international students through university funds and from scholarships such as the Cornell Club of Hong Kong Scholarship, the Robert and Wendy Purcell Scholarship for students from the Philippines and Thailand, and the Tata Scholarship for students from India.
As discussed earlier, international financial aid at Cornell is need-aware. The additional review criteria include academic achievement, geographic diversity, leadership potential, and possible participation in the campus community.
International students may also be eligible for work-study opportunities and private loans, although the terms and conditions may differ from those available to U.S. citizens. Students must research these options thoroughly and consult with the financial aid office.
Cornell invites students from all around the globe to explore learning and living on their Ithaca campus. While the Cornell undergraduate tuition, housing and meals, transportation, and personal expenses may cause worry to international students, the university works closely with them to ensure that they can pay for their education at Cornell.
How Do I Get a Full Scholarship to Cornell?
Cornell University is an Ivy League institution known for its world-class academic programs, outstanding faculty, and rich campus culture. However, with a high cost of attendance, it may be challenging for some students to afford the full cost of Cornell undergraduate tuition, room and board, and other expenses.
Fortunately, Cornell offers several scholarship opportunities for students who demonstrate financial need.
Now, students may be wondering, "How do I get a full scholarship to Cornell?" All first-time undergraduate students applying for Cornell grant or scholarship aid must complete the CSS Profile. In addition, all citizens of the United States and eligible non-citizens must also complete the Free Application for Federal Student Aid (FAFSA).
Cornell may request additional forms or evidence after receiving your financial aid application(s) if necessary or to clarify facts on your application. Cornell initiates requests through the College Board's Institutional Documentation Service (IDOC). If you do not receive a request for additional documents from Cornell, it means that the university has sufficient information to deliver an estimated financial assistance offer. No further action is required from you.
At Cornell, the financial aid assistance is tailored to your family's needs. The financial aid is provided in the form of Cornell grants, work-study opportunities, and loans. Moreover, several outside private and non-profit groups award financial assistance based on their own criteria such as academic performance, unique skills, characteristics, or interests.
Today, Ezra Cornell's founding vision of a university where "any person can find instruction in any study" remains true.
More students than ever before are graduating from Cornell with little to no debt, and roughly half of all undergraduate students receive significant financial aid in the form of Cornell grants, which are free money that does not need to be repaid.
After accounting for grant and work-study funding, the cost of a Cornell education may be less than you would expect. In many cases, families are also eligible for reduced loans, too.
You must explore all available institutional or outside financial aid options. Cornell admissions and financial aid counselors are also ready to assist you in joining the Big Red family.
Why Do Students Want to Study at Cornell?
Cornell University, located in Ithaca, New York, is one of the most prestigious universities in the world. People might be curious about "Why do students want to study at Cornell?"
Cornell has always been an innovative institution, leading in modern technology. It was one of the first university campuses to use electricity, beginning in 1883 with the use of a dynamo, a water-powered electrical generator. Cornell is now setting the standard for making its campus as environmentally friendly as possible.
Now, let's tackle a few more reasons why students choose to study at Cornell University.
Academic Excellence
Cornell is known for its rigorous academic programs that challenge students to think critically and creatively. The university offers nearly 80 undergraduate majors and almost 100 graduate programs across its colleges and schools, including the prestigious College of Arts and Sciences, the College of Engineering, College of Veterinary Medicine, and the School of Hotel Administration. The university's faculty is comprised of leading scholars and researchers who are at the forefront of their respective fields.
Research Opportunities
Cornell is a research-intensive university that offers students the opportunity to engage in cutting-edge research across a variety of fields. The university is home to several research centers and institutes, including the Cornell Lab of Ornithology, the Cornell Center for Materials Research, and the Cornell High Energy Synchrotron Source. Students have the opportunity to work alongside faculty members and graduate students on research projects that can lead to groundbreaking discoveries.
Diversity and Inclusion
Cornell is committed to creating a diverse and inclusive campus community. The university has a variety of programs and initiatives that support underrepresented students, including the Office of Academic Diversity Initiatives, the Diversity Preview Weekend, and the Multicultural Greek Letter Council. The university also offers several cultural centers, including the Asian and Asian American Center, the Latino Living Center, and the LGBT Resource Center.
Beautiful Campus
Cornell's campus is situated in the picturesque Finger Lakes region of New York. The campus is known for its stunning natural beauty, including gorges, waterfalls, and forests. The university's buildings and facilities are also impressive, with a mix of historic and modern architecture that reflects the university's commitment to both tradition and innovation.
Career Opportunities
Cornell has a strong network of alumni and industry partners that offer students a wide range of career opportunities. The university's career services center provides students with career counseling, job search resources, and networking opportunities. Many Cornell graduates go on to successful careers in a variety of fields, including business, law, medicine, and academia.
Consistently ranked among the top 20 universities in the country, it is no wonder that Cornell is a famous school among high school or transfer students. The university's commitment to providing a world-class education and a vibrant campus culture makes it a top choice for students worldwide.
Deciding to attend college is a difficult decision to make for students and their families. The cost of attendance, including Cornell undergraduate tuition, room and board, books and supplies, and miscellaneous expenses, might burden families, especially those with demonstrated financial need. Cornell's generous financial aid packages help college planning be easier for students and their families.
While students are looking into ways to pay for their college education, they must also ensure that they build a strong application profile to boost their chances of admission to their dream schools. College admissions experts like AdmissionSight guide and support students and their families as they navigate the many steps involved in the college admissions process.
At AdmissionSight, we have over 10 years of experience guiding students through the competitive admissions process to get accepted to the top universities in the world. On average, 75% of our students are admitted to an Ivy League university, Stanford, MIT, UChicago, and Caltech, one of the highest track records in the industry. Feel free to set up an appointment today to book your initial consultation.