Cornell's Ranking: A Comprehensive Look at the Ivy League Institution
Situated amidst the picturesque landscapes of Ithaca, New York, Cornell University has consistently held a prestigious position in the academic world. Known for its Ivy League status and a strong commitment to research and education, Cornell's ranking has always been a subject of interest for students and academics globally. The University's rich history of over 150 years, combined with its unwavering dedication to intellectual discovery and inter-disciplinary collaboration, has undeniably played a significant role in its high standing in numerous national and international rankings.
Whether you're a prospective student weighing your options, an academic looking to delve into the data behind university rankings, or simply an interested reader, an exploration of Cornell's ranking offers valuable insights into what makes this institution a globally recognized leader.
From its academic reputation and faculty achievements to its program-specific rankings and research contributions, Cornell University's standing among its peers is a testament to its excellence, influence, and the profound impact it continues to make in the world of higher education.
Cornell University: A Snapshot
Cornell University, founded in 1865, is an esteemed private Ivy League research institution recognized worldwide for its academic excellence and groundbreaking research. The university is situated in the scenic college town of Ithaca, New York, though its impact extends far beyond its campus borders. With an emphasis on intellectual discovery and interdisciplinary collaboration, Cornell fosters a vibrant academic environment that consistently contributes to the advancement of numerous fields of study.
Cornell offers an expansive curriculum with more than 80 undergraduate majors and a wide range of graduate and professional programs. These are spread across its eight undergraduate colleges and seven graduate divisions at its main Ithaca campus, each boasting a unique identity and mission.
They include colleges of Agriculture and Life Sciences; Architecture, Art, and Planning; Arts and Sciences; Engineering; Hotel Administration; Human Ecology; Industrial and Labor Relations; and the graduate-level Cornell Tech campus in New York City.
The university's commitment to public engagement and outreach is manifested in its two satellite medical campuses, Weill Cornell Medicine and Weill Cornell Medical College-Qatar. These institutions extend Cornell's impact into the global medical field, offering world-class medical education and conducting pioneering research in biomedical sciences.
As of 2023, Cornell's student body comprised around 25,898 students from diverse backgrounds, representing every state in the U.S. and over 120 countries worldwide. This diversity contributes to the vibrant, multicultural environment that Cornell takes pride in.
Research is a cornerstone of Cornell's mission. The university is classified as an R1 Doctoral University, signifying the highest level of research activity. Its faculty and students undertake research in a wide array of fields, from life sciences and technology to social sciences and humanities. The university's research initiatives often result in significant contributions to society, whether through innovative technologies, policy recommendations, or scholarly insights.
Beyond academics and research, Cornell has a rich history of student activism and engagement, a robust athletics program, and a wide array of student organizations and activities. The university also boasts a strong alumni network, with over 250,000 alumni worldwide, many of whom are leaders in their respective fields.
In essence, Cornell University is more than just an institution of higher learning. It is a community committed to 'any person… any study,' as its founding principle states, continually striving to make a difference in the world through education, research, and public service.
What is the Ranking of Cornell University?
What is the ranking of Cornell University? Cornell's ranking is a reflection of its outstanding academic reputation, research prowess, and global impact. As an Ivy League institution, Cornell University consistently ranks among the top universities both in the United States and internationally. While multiple ranking systems evaluate universities based on various criteria, Cornell's prestigious standing is evident across several reputable publications.
U.S. News & World Report's Best Colleges
The U.S. News & World Report is one of the most reputable sources for university rankings in the United States, and Cornell University consistently earns a high position in these rankings. In the 2023 edition of the U.S. News & World Report's Best Colleges, Cornell University was ranked #17 among National Universities and #20 in the Best Value Schools in the United States.
This ranking reflects Cornell's commitment to academic excellence, robust research activity, and the overall success of its students. The U.S. News & World Report uses a comprehensive methodology to determine these rankings. The factors considered include graduation and retention rates, social mobility, faculty resources, expert opinion, financial resources, student excellence, and alumni giving.
Cornell's high position is indicative of its excellent graduation and retention rates, which form a major part of the U.S. News & World Report's ranking methodology. These rates signify that students at Cornell not only enroll in the university but also complete their education, often going on to achieve great things in their respective fields.
Faculty resources, another crucial factor in these rankings, are also a strength for Cornell. With a student-faculty ratio of 9:1 and nearly 50% of its classes with fewer than 20 students, Cornell ensures that students get a personalized, engaging educational experience.
Moreover, Cornell's strong financial resources, which allow it to invest in facilities, faculty, research, and student services, contribute to its high ranking. Additionally, the selectivity of students, based on their standardized test scores, high school class standing, and the overall rigor of their high school curriculum, also plays into Cornell's impressive placement.
Alumni giving, which indicates satisfaction with the collegiate experience, is another factor where Cornell performs well. The university has a robust alumni network that continues to support the institution, signifying their enduring connection and satisfaction with their alma mater.
Times Higher Education World University Rankings
The Times Higher Education (THE) World University Rankings is a globally recognized ranking system that assesses universities based on their core missions, including teaching, research, knowledge transfer, and international outlook. In the 2023 edition of this ranking, Cornell University was placed at #20 globally and #11 in the US College Rankings of 2022, a testament to its commitment to academic and research excellence.
The THE ranking system uses 13 carefully calibrated performance indicators to provide comprehensive and balanced comparisons. These indicators are grouped into five areas: teaching (the learning environment); research (volume, income, and reputation); citations (research influence); international outlook (staff, students, and research); and industry income (knowledge transfer).
Cornell's strong position in this ranking is reflective of its exceptional performance across these categories. The university's commitment to providing a high-quality, student-centered learning environment contributes to its strong score in the teaching category. The high-quality faculty, small class sizes, and diverse course offerings at Cornell ensure that students receive an education that prepares them for success both in their careers and in life.
In terms of research, Cornell is renowned for its pioneering work in various fields, from life sciences and engineering to social sciences and humanities. The university's research output is not only voluminous but also of high impact, as evidenced by its excellent score in the citations category. This score indicates that research conducted at Cornell is frequently cited by academics worldwide, reflecting the significance and influence of its research.
Cornell's international outlook is another strength, with the university attracting students and faculty from around the world. This diversity enhances the educational experience and fosters a global perspective among students.
Finally, the university's strong ties with industry, as seen in its industry income score, show Cornell's commitment to innovation and the practical application of its research. These collaborations help translate academic research into real-world solutions, further enhancing Cornell's reputation and impact.
QS World University Rankings
The QS World University Rankings is among the most widely recognized and respected university ranking systems globally. In the 2023 edition of the QS World University Rankings, Cornell University was placed at #20 worldwide. This impressive standing reaffirms Cornell's status as a leading global institution in the realm of higher education.
The QS rankings are determined using six performance indicators: academic reputation, employer reputation, faculty/student ratio, citations per faculty, international faculty ratio, and international student ratio. Cornell University's high ranking is indicative of its strong performance across these metrics.
The academic reputation score, which accounts for 40% of the total score in the QS ranking methodology, is based on a global survey of academics. Cornell's strong performance in this category reflects the university's reputation for academic excellence and high-quality research among academics worldwide.
Employer reputation is another key indicator in the QS rankings, based on a survey of employers regarding the quality of graduates. Cornell's high score in this category attests to the value and relevance of its academic programs in preparing students for the workforce.
The faculty-student ratio is used as a proxy for teaching quality, with a lower ratio indicating smaller class sizes and more personalized student-teacher interactions. With a low student-to-faculty ratio, Cornell demonstrates its commitment to providing personalized and engaging education.
Citations per faculty, another indicator, is a measure of the impact and quality of the research conducted by the university. With a high number of citations per faculty, Cornell underscores its research prowess and the influential nature of the work being conducted by its faculty.
Finally, the international faculty and student ratios reflect the diversity and global reach of the university. Cornell's impressive scores in these categories demonstrate its commitment to fostering an inclusive and diverse academic environment.
It is important to note that while rankings serve as useful indicators of a university's general performance, prospective students should also consider factors such as specific programs of interest, campus culture, location, and financial aid opportunities when choosing a university. However, Cornell's ranking undeniably demonstrates its position as a global leader in higher education and is a worthy option for anyone seeking a world-class education.
Why Do College Rankings Matter?
Why do college rankings matter? College rankings, such as those provided by the U.S. News & World Report, Times Higher Education, and QS World University Rankings, serve as significant indicators of the quality and impact of a university. For Cornell University, these rankings matter in several ways, primarily related to reputation, student decision-making, funding opportunities, and institutional improvement.
Reputation: Rankings play a significant role in shaping the public perception and reputation of a university. High rankings can enhance a university's prestige and recognition both domestically and internationally. Cornell's ranking consistently places among the top institutions globally, this bolsters its reputation as a leading university committed to academic excellence and innovative research.
Student Decision-Making: Prospective students and their families often refer to university rankings as a factor in their college decision-making process. High rankings can attract a more competitive, diverse, and talented pool of applicants. As Cornell consistently ranks highly, it's more likely to be a top choice for high-achieving students worldwide, enhancing the quality and diversity of its student body.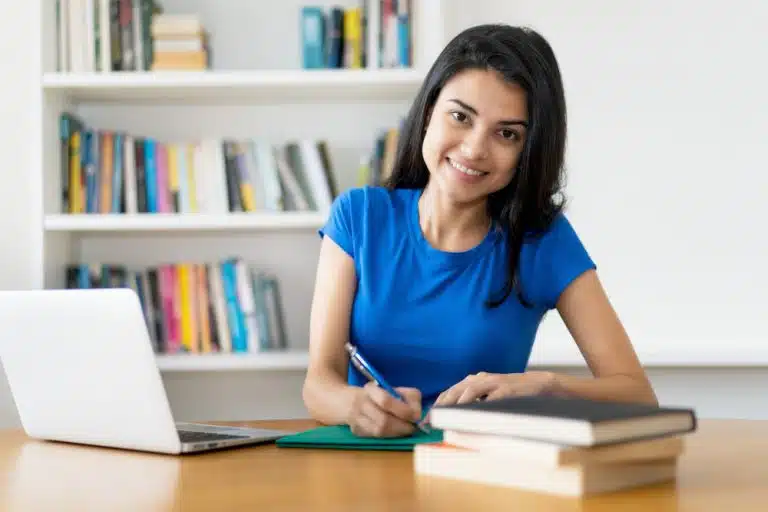 Funding Opportunities: Rankings can influence funding opportunities, including donations from alumni and grants from institutions. A higher-ranked university is often perceived as a better investment, attracting more financial support for scholarships, research, and infrastructural development. For Cornell, maintaining a high ranking can help secure the resources necessary to sustain and enhance its programs.
Institutional Improvement: Rankings provide a benchmark for universities to assess their performance across a variety of metrics, such as teaching quality, research impact, and financial resources. They can highlight areas of strength and potential areas for improvement. This benchmarking can guide strategic planning and policy-making at Cornell, informing decisions about resource allocation, program development, and research focus.
Faculty Recruitment and Retention: High rankings can attract top-tier faculty and researchers, contributing to the intellectual vitality and research output of the university. They can also boost morale among current faculty and serve as a retention tool.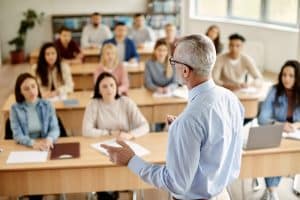 Global Partnerships and Collaboration: A high-ranking university like Cornell can more easily forge partnerships with other top institutions worldwide, facilitating academic and cultural exchange, collaborative research, and global learning opportunities for students.
While rankings are certainly important, it's crucial to remember that they are not the sole measure of a university's worth or quality. Other factors such as specific program strengths, campus culture, student support services, and community engagement are equally significant. Nevertheless, Cornell's consistently high rankings undeniably contribute to its status as a world-class university and serve as an important tool for continued growth and improvement.
What is the Benefit of Cornell's Ranking in College Application?
What is the benefit of Cornell's ranking in college application? Cornell's high rankings can significantly influence the college application process, offering several benefits to prospective students and their families. Here are a few key ways in which Cornell's ranking can positively impact the college application process:
Academic Excellence: A high-ranking institution like Cornell is indicative of academic excellence. Applying to Cornell assures prospective students that they will receive a world-class education from distinguished faculty and have the opportunity to engage in cutting-edge research. The university's strong rankings across various academic fields can also help students interested in specific areas of study make an informed choice.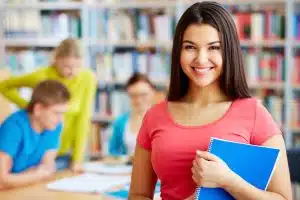 Prestige and Reputation: Attending a high-ranking institution such as Cornell carries significant prestige. This can be beneficial when it comes to future job applications or graduate school admissions, as employers and admissions committees often regard degrees from such institutions highly.
Quality of Student Body: Cornell's ranking attracts a diverse and talented pool of applicants from around the world. Therefore, students at Cornell will have the opportunity to learn from and interact with peers who are academically driven and come from a wide range of backgrounds and experiences.
Resource Availability: Higher-ranked institutions often have more resources, including state-of-the-art research facilities, comprehensive libraries, student support services, and a wide array of extracurricular activities. These resources can significantly enrich a student's college experience and provide them with the tools they need to succeed academically and personally.
Career Opportunities: Companies and organizations often recruit directly from top-ranked universities like Cornell. Thus, attending a high-ranked institution can provide students with better internship and job opportunities both during and after their studies. Additionally, the strong alumni network of Cornell can also offer mentorship and networking opportunities, potentially leading to job prospects.
Value for Money: Although tuition at Cornell, like many Ivy League institutions, is high, the return on investment can be substantial due to the quality of education, career prospects, and the lifelong benefits of being part of a strong alumni network.
While Cornell's ranking is a significant advantage, prospective students should also consider other factors such as their fit with the university's culture, the specific strengths of their intended program of study, and financial considerations when making their college decision.
Want to learn more about your chances of getting into Cornell? You've come to the right place. At AdmissionSight, we have over 10 years of experience guiding students through the competitive admissions process.
AdmissionSight can help you put your best foot forward when applying to college this fall. Contact us today for more information on our services.