Does Johns Hopkins have Early Action?
Does Johns Hopkins have early action? Johns Hopkins University was established in 1876 in Baltimore, Maryland, and is recognized as the first research institution in the United States. It is also well-known for the high caliber of its academic programs and is widely regarded as the most prestigious location for research and education at the present time.
Even though it is a distinguished institution in virtually every field, Hopkins is almost certainly best known for the excellent pre-med education it provides. The philanthropist who was the namesake of Johns Hopkins University was Johns Hopkins, and he was committed to bettering both public education and public health.
Early Action is not a form of admission that can be selected through Johns Hopkins University. However, Johns Hopkins offers Early Decision. Early Decision (ED) is a program that gives students who are confident that Hopkins will be their first-choice college the opportunity to apply early and find out the college's admissions decision earlier than other applicants. There are two Early Decision alternatives available, which are referred to as Early Decision I and Early Decision II respectively.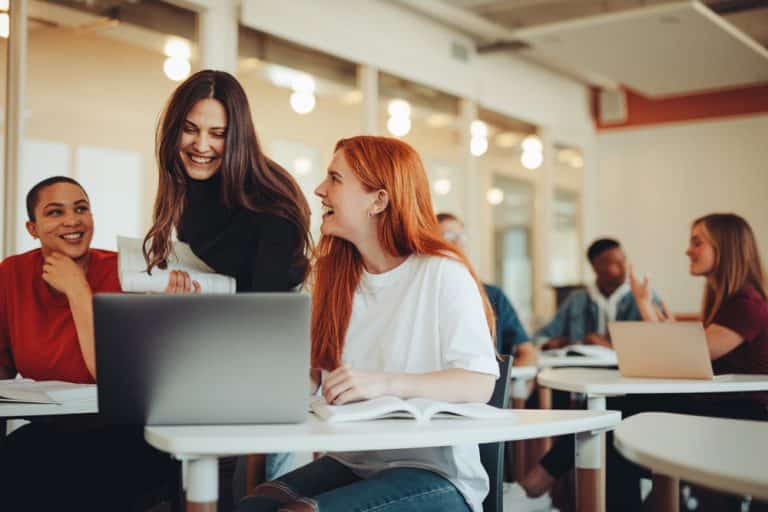 Due to the legally binding nature of the early decision agreement, you will not be permitted to submit an application to any other institution using an early decision plan. You, your parents, and the guidance counselor at your secondary school will be required to sign an agreement declaring that you will enroll at Hopkins if you are offered admission and withdraw any normal decision or early action applications to other schools if you are offered admission at Hopkins.
Students are only permitted to submit an Early Decision application to a single college at a time due to the contractual nature of Early Decision I and Early Decision II. If you are accepted into Hopkins' Early Decision I or II program, you are required to withdraw any other applications you have pending and are required to make a commitment to enrolling at Hopkins. This is because the agreement is legally binding.
In the event that you are not admitted, you are liberated from the obligation to attend the event that you had previously agreed to. Although your application will be evaluated in the normal candidate pool, if you are allowed after a deferral, you will not be required to attend even though it will be considered again in the regular applicant pool.
The acceptance rates for Early Decision (ED) applications are sometimes two to three times higher than the admission rates for Regular Decision applications at the same schools. This is one of the advantages of applying for Early Decision (ED). As a candidate for Early Decision, you have the opportunity to submit an application for any and all forms of need-based assistance that are made available by Hopkins. Your eligibility for merit scholarships and other forms of financial aid will not be affected in any way by your decision to go with Early Decision.
So, does Johns Hopkins have early action or not, if Hopkins is your first choice for college and you are certain that you will follow through with the decision to enroll if admitted, Johns Hopkins University urges you to submit an Early Decision application.
Does Early Decision give you an advantage?
Does Early Decision give you an advantage? Early Decision I and Early Decision II are two options that give students who are confident that Hopkins will be their top-choice college the opportunity to submit an application before the Regular Decision deadline and to receive an admission decision earlier than it would be given under Regular Decision.
If you apply to Hopkins through Early Decision I or Early Decision II, you are entering into a legally binding agreement to attend the university. No matter what you decide, the freedom provided by our application options will allow you to arrange your application strategy in whatever way works best for you.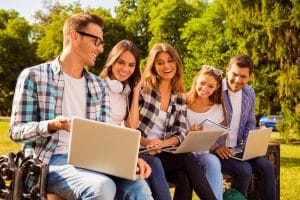 Finding out the acceptance rates of colleges is not difficult at all, and anyone who does so will quickly realize that the majority of schools have higher acceptance rates for early decision applicants, often much higher. This may give the impression to someone who is not familiar with the process that the early decision admissions round is one of the simpler rounds, but this is ignoring a significant part of the puzzle.
It's possible that students who apply for early decision are a stronger overall candidate pool than those who apply for regular decision. After all, these are the students who have made up their minds several months in advance about the college they will attend.
It's possible that this also signifies that these pupils have always been one step ahead of the curve in other areas throughout their high school careers. Even though it is difficult to get information concerning the average SAT or GPA of early decision applicant pools, it is safe to conclude that students who apply early are detail-oriented planners who have a forward-thinking mindset.
It matters a great deal to colleges and universities how many of the applicants they accept ultimately choose to attend the institution (or matriculate). Because a significant chunk of their incoming freshman class (all of those students who applied ED) has a yield of 100%, they are able to increase the number of people who opt to enroll because they accept a large number of students through the early decision admissions process. This alleviates some of the strain that admissions offices are under to accurately anticipate which students will enroll and which will not.
In order to boost their selectivity and, by extension, their status, educational institutions are happy to turn away a greater number of applicants than they take in. They accomplish this by lowering the standard admission rate while simultaneously admitting a higher percentage of applicants from the ED1 and ED2 pools.
Many highly selective colleges are currently meeting close to half of their enrollment goals through the use of Early Decision applications. This means that there are only one-half of the slots available for candidates applying through the usual decision process compared to before. The implementation of Early Decision can have a significant influence on the degree to which a college is selective.
Johns Hopkins Acceptance Rate
What is the current Johns Hopkins Acceptance Rate? The results of Johns Hopkins University's admissions process for the Class of 2026 were made public after going through a thorough examination and consideration process. In addition to the 822 students who were offered admission during the early decision rounds, this year there were 1,586 students who were admitted during the normal decision round.
There were 37,150 people who applied for the early decision round and the normal decision round combined, yet only 6.5% of those applicants received the coveted admissions letter.
The new students come from 63 different countries as well as 48 of the 50 states in the United States of America, the District of Columbia, Puerto Rico, and the Virgin Islands of the United States of America. In addition, the kids were representatives of 7,774 high schools from across the globe.
Acceptance Rate within Johns Hopkins University for the Class of 2026
| | | | |
| --- | --- | --- | --- |
| | Number of Applications | Accepted Students | Acceptance Rate |
| Regular Applications | 31,650 | 1,586 | 5% |
| Early Applications (ED I & ED II) | 5,500 (approx) | 822 | 15% |
The Regular Admissions Results for Johns Hopkins University's Class of 2026
Only 2,408 students will make up the Johns Hopkins University class of 2026; of those, 1,586 were admitted through the university's standard admissions process. It is likely that the COVID-19 pandemic, optional standardized testing, and an uptick in the number of kids applying to college have contributed to the decreasing trend in acceptance rates that have been recorded by the majority of the nation's leading colleges over the past three years.
Johns Hopkins Early Admissions Results for the Class of 2026
In December of 2021, Johns Hopkins University released the results of its Early Admission Round I for the Class of 2026. This illustrious educational institution said that 520 applicants had been successful in gaining admission, which corresponds to an early decision acceptance percentage of 21%. It just so happens that this is the same number of people who were granted admission during the first round of Early Decision for the Class of 2025.
When does Johns Hopkins Release Decisions?
When does Johns Hopkins release decisions? The primary deadline and notification date for Early Decision I applications is November 1, 2022, and the day a decision will be released is December 10, 2022. These dates are all set to coincide with one another. Applications for the Early Decision II round are due on January 3, 2023, and the decisions will be released on February 11 of that same year.
Though we're trying to know "does Johns Hopkins have early action or not?", no matter which Early Decision option you choose with, the prerequisites for the application are the same regardless of whatever school you want to attend. Either choice you make in the Early Decision application constitutes a legally enforceable contract.
You have committed to attending Hopkins and will pull any other applications you have pending at the time you are admitted if you are offered admission.
| | |
| --- | --- |
| Decision | Deadline |
| Early Decision I | November 1 |
| Early Decision II | January 3 |
| Regular Decision | January 3 |
| Transfer (Fall) | March 1 |
How does Johns Hopkins Rates its Applicants?
The difficulty of the applicant's secondary school record, the grade point average, the scores on standardized tests, the essay, and recommendations, as well as the applicant's character and personal qualities, are the six aspects that Johns Hopkins University considers to be "very important" in their admissions process.
The admissions committee considers factors such as class rank, extracurricular activities, and aptitude or ability to be "essential." Volunteer labor, first-generation status, state residency, regional residence, legacy status, ethnicity, and paid work experience are some of the factors that are "examined" in the decision-making process.
When carrying out a holistic evaluation, the admissions committee is looking for evidence of the following:
Intellectual character: "How do you display your academic passions? What is it that you value the most?"
Impact and Initiative: "We want students to think about how they might make a difference by serving others, taking the initiative, and innovating."
Individual Contributions: "We're seeking students who are keen to follow their interests at the collegiate level and are passionate about joining the campus community," says the school.
What kind of student does Johns Hopkins look for?
Who does Johns Hopkins University want to enroll in their school? Though we're trying to know "does Johns Hopkins have early action or not?", every application to Hopkins is subjected to a comprehensive examination that takes into account the "accomplishments, objectives, and potential impact within our community." In particular, the admissions committee looks at the following criteria:
Academic Standing and Personality
Not only does Hopkins look at your grades and test results, but they also look at the recommendations that former teachers and professors have written about you. They want to know what your academic passions are and how you demonstrate them.
The Influence and the Initiative
The admissions committee will look at how you make a genuine difference via service, leadership, and innovation by reading your descriptions of your extracurricular activities.
Individually Made Contributions
This relates to both compatibility and character. How do you participate in the intellectual, personal, and social communities that you are a part of? Hopkins asks. "Which of your personal characteristics do you feel would make you a good addition to our school's community? We are searching for students who are excited about becoming a part of the campus community and who are eager to pursue their interests at the collegiate level.
The following are some other attributes that should be evident in your application from you:
Curiosity
Because there is no required coursework for students to complete at Hopkins, they are free to pursue whichever academic interests they choose so long as they meet the distribution criteria in a variety of fields. This is due to the fact that the institution takes great satisfaction in having students who are inquisitive and strive to learn new things. Because it is the nation's first research institution, it seeks students who are interested in delving more deeply into their existing passions and possibly discovering new ones.
Unique Perspective
The diversity of ideas and points of view is highly valued at Hopkins. Take into consideration the topic of the extra essay:
Students at Johns Hopkins University are encouraged to discuss their viewpoints, work on developing their interests, and seek out new experiences because the university was established in the spirit of exploration and discovery.
"You may use this space to share something about yourself that you'd like the admissions committee to know (such as your interests, your background, your identity, or your community), and how that has influenced what you hope to get out of your time at Hopkins as a student." "If you're applying to Hopkins, please use this space to share something about yourself that you'd like the admissions committee to know."
Keep in mind, too, that despite the fact that Hopkins is widely recognized as one of the most prestigious schools in the country for pre-med students, the university has a great deal more to provide for its students. For example, programs in foreign studies and creative writing are also quite well-known; if you have qualifications to display in these and other areas, you will have a greater chance of standing out from the crowd.
Diversity
The institution wants its student body to be as varied as possible, including first-generation students and veterans of the armed forces. A complete picture of who you are as a student and candidate includes information about your race, sexual orientation, gender identity, disability, age, and religion, among other aspects of your identity.
Admissions Chances
The applicant pool at Johns Hopkins University, which has a low acceptance rate and high average SAT/ACT scores, is extremely competitive because the university is ranked among the top 20 most selective colleges and universities in the United States. However, we're trying to know "does Johns Hopkins have early action?" Johns Hopkins University uses a holistic admissions process that considers various variables in addition to your grades and test scores.
Your application will be strengthened if you participate in important extracurricular activities, write a compelling essay for the application, and have glowing letters of recommendation, in addition to maintaining a hard course schedule. Though we're trying to know "does Johns Hopkins have early action?", even if a student's test results fall outside of the normal range for admission to Johns Hopkins University, their application may still be given considerable consideration if they have a story or accomplishment that is particularly captivating.
Students have the option of using either the Common Application or the Coalition Application when applying. JHU offers a program called Early Decision to prospective students who are confident that they would like to attend the institution and want to increase their chances of being accepted there. So, does Johns Hopkins have early action? Even if you have great grades and scores on standardized tests, you should still consider Johns Hopkins a reach if you are interested in going to the university.
Suppose you need help putting the finishing touches on your early applications or want some advice on whether or not applying for Early Decision or an Early Action is a good option for you at AdmissionSight. In that case, we have over 10 years of experience guiding students through the competitive admissions process, including our athletic recruitment program.
AdmissionSight can help you put your best foot forward when applying to college this fall. Contact us today for more information on our services.