Does Stanford have Early Action?
Does Stanford have early action? The prestigious reputation and low acceptance rate of Stanford University are quite comparable to those of Ivy League schools, despite the fact that Stanford is not an Ivy League institution.
Applying to Stanford University through the early action program might be a smart move for anyone who aspires to become a member of the Stanford University community and earn a degree from one of the most prestigious undergraduate schools in the United States.
Regular Decision and Restrictive Early Action are the two options available to first-year applicants at Stanford's admissions office. Though we're trying to know "does Stanford have Early Action or not?", the application review process at Stanford is the same whether you apply early or during the regular cycle, there are factors to take into account that could make one of the two application options more suitable for you than the other.
Regular Decision
The Regular Decision method is Stanford's time-honored approach to decision-making. The vast majority of applicants, including students, ultimately accepted, and submit their applications during this period.
You should give some thought to applying via the Regular Decision process if you are certain that your academic performance will continue to improve and if the classes you are taking in your senior year will be much more challenging than those you took in grades 10 and 11.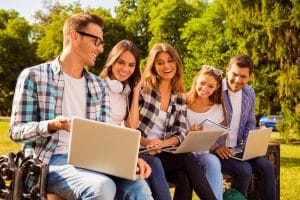 Additionally, if you are planning on taking standardized tests in the fall of your senior year of high school as well as working on a substantial project or activity, you might want to think about applying to colleges using the Regular Decision option.
Restrictive Early Action
The early application option that is not binding at Stanford is called Restrictive Early Action. You may want to consider applying through Stanford's Restrictive Early Action program if you have already decided that Stanford will be your top choice for college, you have maintained a strong academic performance through grade 11, and you have followed a rigorous academic schedule.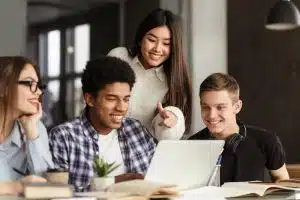 Because Stanford will not have your grades from the first semester of your senior year when they assess your early application, it is essential to have an impressive academic record up through grade 11 because Stanford will not have those grades.
Three Possible Restrictive Early Action Decisions
Admission has been extended to you, and you have until May 1 to respond to our offer of enrollment. If you submit your application for financial aid by the priority deadline of November 15, Stanford University will send you an award notification by December 15.
We are unable to grant you entrance at this time. You are not eligible to reapply for the Regular Decision pool as this is a final decision.
Your application will be reviewed as part of the Regular Decision pool, and a decision will be rendered no later than April 1st.
The University of Stanford adheres to the principle that choices should be finalized whenever it is possible to do so. As a direct consequence of this, Stanford defers to Regular Decision an extremely low percentage of the Restrictive Early Action applications it receives.
Policy for Restricted Early Action
If you apply to Stanford using the decision plan of Restrictive Early Action, then you are not permitted to apply to any other private colleges or universities using their Early Action, Restrictive Early Action, Early Decision, or Early Notification plan. This is because it is Stanford's policy that if you apply to Stanford using this decision plan, then you will be considered for admission to Stanford.
You are not permitted to submit an application to any public university using an early binding plan, such as Early Decision, according to the policies of Stanford University.
If you apply to Stanford through its Restrictive Early Action program, you will still have the opportunity to submit applications to other colleges and universities through their Regular Decision programs.
If you submit an application to Stanford using the Restrictive Early Action program and it is deferred, you have the option of submitting an application using the Early Decision II program at another college.
Exceptions
According to university policy, you are permitted to submit an application to Stanford with a decision plan of Restrictive Early Action in addition to an application to any of the following:
publicly funded college or university that has a flexible early application plan or an early application deadline.
College or university that uses a rolling admissions policy that does not require students to sign anything.
Any educational institution located outside the United States that provides a non-obligatory application plan on any timetable.
Any kind of military school.
College or university that has an early application deadline for a scholarship or other type of specialized academic program, as long as the following conditions are met:
the decision does not have any legal weight; and
The student must submit their application during an early application round or before an early deadline in order for them to be considered for the scholarship or program.
Does Early Action Give You an Advantage?
Does Early Action give you an advantage?  Applying for Stanford's Restrictive Early Action program is among the most effective strategies for boosting your admissions prospects at that university. Though we're trying to know "does Stanford have Early Action or not?", applicants can make use of this choice to speed up the application process without having to sacrifice their ability to attend the event should they be selected.
One of the most obvious advantages of applying to Stanford's Restrictive Early Action is the simple fact that there are more open seats, which is without a doubt one of the most evident perks.
The application for Stanford's Restrictive Early Action will be submitted considerably earlier than applications to other colleges, which is perhaps the most significant advantage of submitting such an application. You are, in essence, getting an advantage over everyone else in the competition. You will be up against a lower number of students when you apply to schools that use the Restrictive Early Action admissions strategy because the pool for these schools is smaller and they accept applications earlier in the year.
Even while Stanford claims that students who apply for Restrictive Early Action are not given any kind of special favor, the fact of the matter is that because there are fewer applications for them to choose from, their chances of getting into the school are significantly increased.
It is a fantastic method to show that you are interested in attending Stanford by applying through the school's Restrictive Early Action process, and it also increases the possibility that the university will approve your application. Keep in mind that if you apply for Stanford's Restrictive Early Action program and your application is rejected, you will not be able to reapply under the Regular Decision program. You also have the option of having your application deferred to the Regular Decision process, which will result in a decision being rendered by the 1st of April.
One of the most significant advantages of submitting your application through Stanford's Restrictive Early Action procedure is the increased likelihood that you will receive a response from the admissions office more quickly. This will give you the opportunity to take it easy and/or investigate other colleges in the event that you are not accepted.
Because it's still so early, you have plenty of time to put all of your efforts into developing a well-organized and well-spoken application that highlights all of your capabilities and assets. Here are a few pointers to keep in mind when applying early:
In the spring of your junior year, you should begin working on your Common Application.
Don't put off starting your application until the summer, as it will be difficult to get in touch with the people you need to help you finish your application and submit supplemental papers if you wait until then. (such as testing agencies and high school counselors).
Before you depart for the summer break, make sure you have gathered all of your recommendations and any additional resources you may need.
Though we're trying to know "does Stanford have Early Action or not?", essay writing is the one and only exception to this rule. Start working on your supplemental essays around the middle of August. Because the Common Application will not be updated until the end of the summer, you should wait until then to begin working on them.
Stanford Acceptance Rate
What is the current Stanford acceptance rate? The most competitive admissions process in the world may be found at Stanford University, which only accepts 5% of applicants. This indicates that just 5 applications will be selected out of every 100 total applicants. This suggests that admission is highly competitive at the school.
It is absolutely necessary to get the required grade point average and score on the SAT or ACT in order to go through the first round of filters and show that you are academically prepared. If you don't meet their conditions, your chances of being accepted are extremely little to none.
The yield rate for the Class of 2025 at Stanford University was 80%, which is defined as the percentage of accepted students who decide to enroll as a proportion of the total number of students admitted to the university. Approximately fifty percent of applicants to Stanford University have SAT scores between 1420 and 1570 or ACT scores between 31 and 35. On the other hand, one-fourth of the candidates who were approved had scores that were higher than these ranges, while the other quarter had scores that were lower.
The following is a brief summary of the factors that determine the acceptance rate at Stanford University for new student classes:
Acceptance rate for transfer students at Stanford: 1.15% – 3%
Admission rate for freshmen at Stanford: 4.0% – 5.19%
Stanford Admit rate for out-of-state: 4%
Stanford Admit rate for in-state: 4%
Acceptance rate for international students: 9.9% – 11.4%
Stanford Restrictive Early Action (REA) acceptance rate: 4.73%
Stanford Early Decision (ED) Acceptance rate: 4.36
When does Stanford Release Decisions?
When does Stanford release decisions? Students who submit their applications to Stanford University through the competitive early action program will be notified of the university's admissions decision by the 1st of April each year.
Early action candidates could receive one of three different decisions depending on the circumstances. First, students can learn that their applications have been declined and that they will not be admitted to the program.
These students are not permitted to submit another application under regular decision; however, they are free to do so during the subsequent admissions season if they so want.
Second, there is a chance that Stanford will accept students and make them an offer of admission. Applicants who are extended offers of admission have until the 1st of May to respond to the institution with an indication of whether or not they will accept the offer and enroll in the educational program.
Early action applicants may receive a deferral as the final possible admissions decision. This indicates that their application will be reviewed once more during the regular decision application cycle.
In general, the policy for Stanford's restrictive early action plan states that applicants are permitted to submit applications to other colleges through their regular decision programs; however, they are not permitted to submit applications to early action at any other university, regardless of whether the university is public or private.
However, though we're trying to know "does Stanford have Early Action or not?",  early action applicants at Stanford who are not accepted into the school's regular decision program are eligible to submit an application to the early decision II program of another school.
Stanford Early Action Deadline
Each year, the deadline to submit an application to Stanford for consideration in its competitive early action program is November 1st.
In contrast, the application deadline for the regular decision is not until the 5th of January, which is more than two months later. In most cases, the deadlines for submitting applications for early decision II — a mode of admission that is provided by a number of schools, excluding Stanford, however — can also be found around the beginning of January.
In addition to that, the last day to submit an application to the institution in order to enroll there as a transfer student is March 15 of each year.
When compared to students who apply under the more stringent early decision program, transfer applicants have approximately four and a half months more time to compile application materials, create an effective essay, and submit the whole application package to Stanford.
Whether does Stanford have Early Action or not, the deadline for applying for financial aid is another important date that prospective students who are thinking about going to Stanford need to keep in mind. The 15th of November is always the cutoff date for the priority application deadline for applying for financial help.
Though we're trying to know "does Stanford have Early Action or not?", This indicates that early decision applicants have only a couple of weeks between the time they submit their application to the school and the time they submit an application for financial aid, which includes completing the FAFSA. This is the case because early decision applicants are given priority processing.
Admission Chances
In actuality, admissions directors at Stanford University are seeking exceptional individuals who will go above and beyond to become the next generation of leaders and innovators. The minimum standards for admissions are a grade point average of 3.96 and SAT scores of 1510. However, despite having a low acceptance rate, high average SAT/ACT scores, and a very competitive applications pool, Stanford utilizes a holistic admissions process that takes into consideration a variety of criteria in addition to your grades and standardized test scores.
Your application will be strengthened if you participate in important extracurricular activities, write a compelling essay for the application, and have glowing letters of recommendation, in addition to maintaining a hard course schedule. Even if a student's test results fall outside of the normal range for admission to Stanford, they may still be given serious consideration if they have a story or accomplishment that is particularly appealing.
The majority of students who are offered admission to Stanford have grade point averages of A, have SAT scores (ERW+M) that are higher than 1200, and have ACT composite scores that are higher than 25. (more common are SAT scores over 1400 and ACT scores over 30). It is essential to keep in mind that Stanford does not accept a lot of students who have grade point averages of 4.0 and extraordinarily high results on standardized tests.
Even if your GPA and test scores are on track for admission, you should still consider applying to a highly selective school like Stanford to be a "reach school" due to the competitive nature of admissions there. In addition, offering proof of concept through experience gained in the real world is an excellent method to demonstrate this motivation to admissions committees, which is an important step in the application process.
You can show the university that you are capable of applying the ideas and concepts that you have learned in school by working in business environments and doing internships. This will showcase your expertise in the topic that you are planning to study.
If you need help putting the finishing touches on your early applications, or want some advice on whether or not applying Early Decision or an Early Action is a good option for you, at AdmissionSight, we have over 10 years of experience guiding students through the competitive admissions process, including our athletic recruitment program.
AdmissionSight can help you put your best foot forward when applying to college this fall. Contact us today for more information on our services.