Exploring Clubs at Johns Hopkins: A Guide for Aspiring College Students
As a top-tier research institution, JHU has been shaping the brightest minds and fostering groundbreaking discoveries since its founding in 1876. Nestled in the charming city of Baltimore, Maryland, the university offers students an unparalleled academic experience, blending rigorous coursework with cutting-edge research opportunities. But Johns Hopkins is more than just academics; it boasts a vibrant campus life and a diverse, tight-knit community that fosters personal growth, collaboration, and a spirit of lifelong learning. With over 400 clubs and organizations, you're sure to find something that piques your interest.
What is the importance of clubs at Johns Hopkins?
What is the significance of clubs at Johns Hopkins? The importance of clubs at Johns Hopkins goes beyond simply providing students with fun activities to participate in. Clubs play a crucial role in enriching the overall college experience for JHU students in several ways:
Building a Sense of Community: Clubs foster a sense of belonging by connecting students with shared interests, backgrounds, or goals. This helps create strong bonds and a supportive atmosphere, enhancing the overall campus experience.
Networking Opportunities: Clubs bring together students, faculty, and professionals, providing a platform for networking and building lasting connections that can benefit students academically and professionally.
Personal Growth and Skill Development: Participating in clubs allows students to step out of their comfort zones, take on new challenges, and develop a variety of valuable skills such as leadership, teamwork, time management, and communication.
Enhancing Academic Experience: Many clubs at Johns Hopkins are related to specific academic fields or career interests, offering students opportunities to deepen their understanding of their chosen subject, explore potential career paths, and gain hands-on experience.
Promoting Diversity and Inclusion: Cultural and identity-based clubs celebrate the diversity of the student body, promote understanding and appreciation of different cultures and perspectives, and create an inclusive campus environment.
Encouraging Civic Engagement and Social Responsibility: Community service and social action clubs enable students to make a positive impact on the world around them, fostering a sense of social responsibility and civic engagement.
Providing Stress Relief and Fun: College life can be demanding, and clubs offer a much-needed break from academic stress. Engaging in club activities allows students to unwind, have fun, and create lasting memories with their peers.
In summary, clubs at Johns Hopkins University play an essential role in enhancing students' overall college experience by fostering a sense of community, promoting personal growth and skill development, and encouraging networking, diversity, and civic engagement.
What are the types of clubs at Johns Hopkins?
What are the different kind sof clubs at Johns Hopkins? Johns Hopkins University offers a diverse range of clubs, catering to various interests and passions.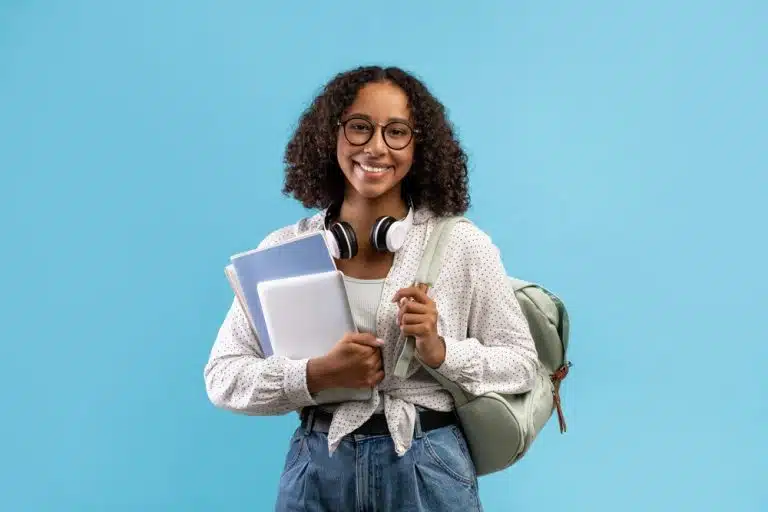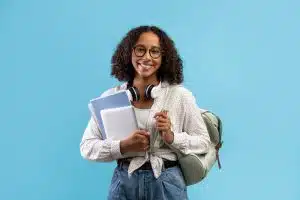 The types of clubs at JHU include:
Academic and Professional Clubs
These clubs are centered around specific majors, career fields, or areas of interest. They provide students with opportunities to deepen their knowledge, network with professionals, and gain hands-on experience. Examples include:
Hopkins Business Association (HBA): HBA aims to foster business education and leadership through workshops, guest speakers, and networking events. The club offers students insights into various industries, helping them explore career paths in business and finance.
Society of Women Engineers (SWE): SWE encourages and supports women pursuing careers in engineering and technology fields. The club organizes professional development workshops, networking events, and mentorship programs, as well as participates in community outreach activities to inspire young girls to pursue STEM careers.
Pre-Medical Society: This club assists pre-med students in their academic and professional journey by offering guidance on medical school applications, MCAT preparation, and research opportunities. The Pre-Medical Society also hosts guest speakers, workshops, and medical volunteer experiences.
Cultural and Identity-Based Clubs
These clubs celebrate and explore different cultures, religions, and identities, promoting understanding, inclusion, and appreciation of diversity on campus.
Examples include:
Black Student Union (BSU): BSU provides a supportive space for Black students and allies to celebrate their culture, heritage, and achievements. The club hosts educational events, workshops, and social gatherings, fostering a strong and inclusive community on campus.
Jewish Students Association (JSA): JSA promotes Jewish culture, tradition, and education through religious, social, and community service events. The club organizes Shabbat dinners, holiday celebrations, and interfaith dialogues, fostering a welcoming environment for Jewish students and the broader JHU community.
Chinese Students and Scholars Association (CSSA): CSSA supports Chinese students and scholars by organizing cultural events, academic workshops, and social activities. The club aims to foster cross-cultural understanding and promote Chinese culture and traditions among the JHU community.
Community Service and Social Action Clubs
These clubs focus on making a positive impact on local, national, or global communities through volunteer work, advocacy, and philanthropy. Examples include:
Habitat for Humanity: This club works in partnership with the global nonprofit organization to build affordable housing for low-income families. JHU's chapter of Habitat for Humanity organizes local build projects, fundraising events, and advocacy campaigns to address housing inequality.
Circle K: As the collegiate branch of Kiwanis International, Circle K focuses on community service, leadership development, and fellowship. The club participates in various volunteer projects, such as food drives, environmental cleanups, and tutoring programs, making a positive impact on the local community.
Oxfam at JHU: This club supports Oxfam's mission to fight global poverty and injustice through advocacy, fundraising, and educational initiatives. Members participate in campaigns, organize events, and engage in discussions on critical social issues, raising awareness about global inequality.
Artistic and Creative Clubs
These clubs offer students opportunities to express themselves artistically, develop their creative skills, and collaborate with fellow artists.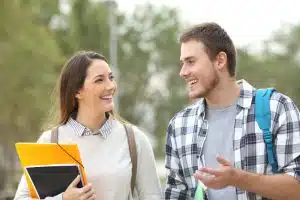 Examples include:
JHU Film Society: This club brings together film enthusiasts to watch, discuss, and create movies. The society organizes film screenings, workshops, and panel discussions with filmmakers, providing a platform for aspiring filmmakers to learn and collaborate.
Barnstormers: As JHU's oldest and largest student-run theater group, Barnstormers produces several plays, musicals, and showcases each year. The club offers opportunities for students to get involved in acting, directing, stage management, costume design, and more.
Hopkins Symphony Orchestra (HSO): HSO is a university-community orchestra that performs classical and contemporary music. Open to JHU students, faculty, staff, and community members, the orchestra provides musicians with a chance to hone their skills, collaborate, and perform for enthusiastic audiences.
Sports and Recreation Clubs
These clubs promote physical fitness, sportsmanship, and camaraderie through various sports and recreational activities. Examples include:
JHU Running Club: This club caters to runners of all skill levels, promoting physical fitness, camaraderie, and a love for running. Members participate in group runs, races, and social events, fostering a supportive and motivational environment.
Blue Jay Taekwondo: This club teaches Taekwondo, a Korean martial art, to students of all experience levels. In addition to regular training sessions, members can participate in tournaments and belt promotions, fostering discipline, self-confidence, and physical fitness.
Quidditch Club: Inspired by the magical sport from the Harry Potter series, the Quidditch Club combines elements of rugby, dodgeball, and tag. The club competes against other colleges in the US Quidditch League, offering a fun and unique athletic experience for its members.
Special Interest Clubs
These clubs cater to niche interests and hobbies, allowing students to explore their passions and connect with like-minded individuals. Examples include:
JHU Beekeeping Club: This club educates students on the art of beekeeping and the importance of pollinators for environmental sustainability. Members maintain the on-campus apiary, attend beekeeping workshops, and participate in honey harvests.
Space Exploration Club: This club aims to inspire and educate students about space exploration, astronomy, and related technologies. Members participate in stargazing events, guest lectures, and field trips to observatories and space-related institutions.
JHU Culinary Society: For students passionate about cooking and food, the JHU Culinary Society offers a platform to explore different cuisines, develop culinary skills, and share their love for food. The club organizes cooking workshops, themed dinners, and food-related outings.
With such a wide variety of clubs available at Johns Hopkins University, students are sure to find a community that aligns with their interests and helps them make the most of their college experience.
How to get involved in clubs at Johns Hopkins?
How to get engages in clubs at Johns Hopkins? Getting involved in clubs at Johns Hopkins University is a rewarding and enriching experience. Here are some steps to help you find and join the right clubs for you:
Explore Club Offerings: Visit the JHU Student Organizations website or the Hopkins Groups portal to browse the comprehensive list of clubs and organizations. Take your time to research and identify clubs that align with your interests, goals, and passions.
Attend the Student Involvement Fair: Typically held at the beginning of each semester, the Student Involvement Fair is an excellent opportunity to meet club representatives, ask questions, and gather information about various clubs. Make sure to attend this event to explore your options and make connections.
Connect with Club Members: Reach out to current club members, either in person or through social media platforms, to learn more about their experiences and the club's activities. This can provide you with a better understanding of what to expect and how to become an active member.
Attend Club Meetings and Events: Many clubs host open meetings or events for students to get a feel for their activities and atmosphere. Attending these events can help you determine if the club is a good fit for you before committing to membership.
Sign Up and Participate: Once you've found a club that interests you, sign up for their mailing list or complete any required membership applications. Stay informed about upcoming events, meetings, and activities, and actively participate in club functions to make the most of your experience.
Consider Multiple Clubs: Don't be afraid to explore several clubs before settling on the ones that best suit your interests and schedule. Balancing your time between academics and extracurricular activities is essential, so choose clubs that you can commit to without overwhelming yourself.
Take on Leadership Roles: As you become more involved in a club, consider taking on leadership positions or volunteering for special projects. This can help you develop valuable skills, make a positive impact on the club, and create lasting connections with fellow club members.
By following these steps, you can successfully get involved in clubs at Johns Hopkins University and make the most of your college experience.
What clubs are Johns Hopkins known for?
What clubs are Johns Hopkins well-known for? While Johns Hopkins University has a wide variety of clubs catering to diverse interests, some clubs have gained particular recognition for their activities, impact, and achievements. Here are a few notable clubs at JHU:
The Johns Hopkins Outdoors Club (JHOC)
This popular club encourages students to explore the outdoors and engage in activities such as hiking, camping, rock climbing, and kayaking. JHOC is known for organizing weekend trips, outdoor skill workshops, and fostering a love for nature and adventure among its members.
Model United Nations (Model UN)
The JHU Model UN club is highly regarded for its strong performance at national and international conferences. Members participate in simulations of United Nations proceedings, honing their public speaking, negotiation, and diplomacy skills.
The Blue Jay's Perch
This student-run community garden promotes sustainable agriculture and environmental stewardship. The Blue Jay's Perch is known for its hands-on learning opportunities, workshops, and events, as well as providing fresh produce to the local community.
Thread
This innovative club focuses on mentoring and supporting Baltimore youth facing significant challenges. Thread is known for its impact on both the local community and its student members, who develop valuable leadership and empathy skills through their involvement.
Hopkins Robotics Club
This interdisciplinary club brings together students interested in robotics, engineering, and computer science. The Hopkins Robotics Club is known for competing in prestigious robotics competitions, hosting workshops, and engaging in outreach programs to inspire future engineers.
These clubs, along with many others, contribute to the rich and diverse extracurricular landscape at Johns Hopkins University. Each club offers unique opportunities for students to explore their interests, develop new skills, and make a meaningful impact on their community.
In conclusion, Johns Hopkins University's wide array of clubs and organizations is a testament to the university's commitment to fostering a well-rounded and enriching college experience. As an aspiring Blue Jay, you can look forward to discovering your passions, building valuable skills, and forging lifelong connections through your involvement in JHU's vibrant club scene.
At AdmissionSight, we understand the importance of extracurricular activities and the role they play in shaping a successful college journey. Our dedicated team is here to help you navigate the admissions process and provide personalized guidance on how to showcase your unique talents and interests. Together, we can help you take the first step towards becoming an active member of the Johns Hopkins community and making the most of the countless opportunities that await you. Contact us!