Exploring Clubs at UPenn: A Guide for Aspiring College Students
As an aspiring college student, you're likely eager to dive into campus life and make the most of your time at UPenn. One of the best ways to do just that is by joining one of the many clubs available on campus. With many clubs and organizations to choose from, there's truly something for everyone, regardless of your interests or background.
What is the importance of clubs at UPenn?
To begin with, what is the significance f clubs at UPenn? Clubs at the University of Pennsylvania hold significant importance for several reasons, as they contribute to a well-rounded and enriching college experience for students.
Here are some key reasons why clubs at UPenn are essential:
Building a sense of community: Clubs bring together like-minded individuals, fostering a sense of belonging and camaraderie among students. They create opportunities for students to connect with their peers, forming lasting friendships and networks.
Personal and professional development: Clubs provide a platform for students to develop valuable skills, such as teamwork, leadership, communication, and time management. These skills not only contribute to personal growth but also enhance employability and career prospects.
Expanding horizons: Club participation exposes students to new perspectives, ideas, and experiences. It encourages them to step out of their comfort zones, explore their passions, and discover new interests.
Networking opportunities: Clubs often host events, invite guest speakers, or collaborate with other organizations, providing students with ample opportunities to network with alumni, industry professionals, and experts in their fields of interest.
Supporting diverse interests and cultures: With a wide range of clubs catering to various academic, professional, cultural, and recreational interests, UPenn's club scene celebrates and supports the diversity of backgrounds and passions of its students.
Giving back and making an impact: Many clubs at UPenn are dedicated to community service, social justice, or advocacy, enabling students to make a positive impact in their local community and beyond.
In summary, clubs at UPenn play a crucial role in enriching students' college experiences by promoting personal growth, fostering a sense of community, and offering opportunities for networking and skill development.
What are the types of clubs at UPenn?
What are the different kinds of clubs at UPenn? The University of Pennsylvania offers a diverse range of clubs to cater to the varied interests and passions of its students.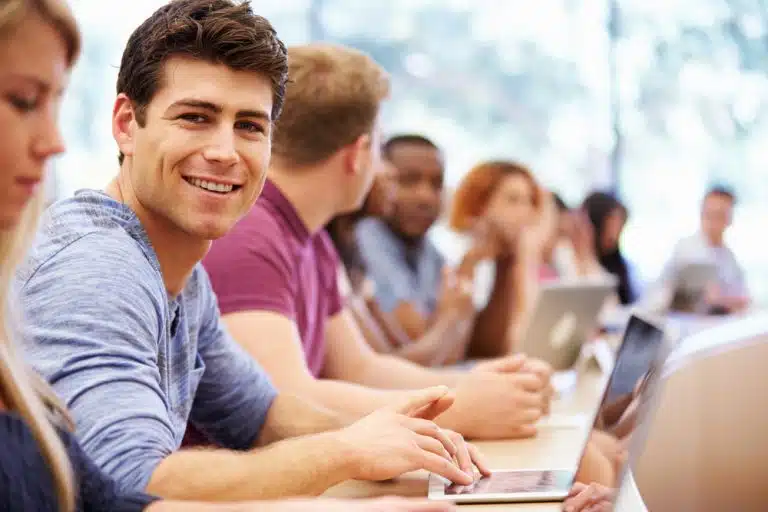 Here are some key types of clubs at UPenn:
Academic and Professional Clubs
These clubs are focused on specific academic fields or industries, providing opportunities for students to network, learn from industry professionals, and build valuable skills. Examples include:
Wharton Undergraduate Finance Club (WUFC): WUFC offers resources, mentorship, and networking opportunities for students interested in finance. The club organizes speaker events, panel discussions, workshops, and mentorship programs, connecting members with industry professionals and alumni.
Penn Society for International Development (PSID): PSID focuses on global development and international affairs, organizing events such as guest lectures, panel discussions, and networking events. Members can also participate in volunteer opportunities and engage with professionals in the field of international development.
Penn Marketing Club (PMC): PMC helps students develop marketing skills by offering workshops, case competitions, and networking events. The club collaborates with companies and marketing professionals, providing insights into the industry and helping members build connections for future career opportunities.
Cultural and Affinity Clubs
These clubs celebrate diverse backgrounds, identities, and cultures, fostering a sense of belonging and offering a supportive environment for students. Examples include:
United Minorities Council (UMC): UMC promotes unity and collaboration among different minority groups on campus, organizing events and initiatives that foster a more inclusive and equitable environment. The council also provides a platform for advocacy, support, and mentorship among minority students.
Penn Hillel: As one of the largest Jewish organizations on campus, Penn Hillel offers a wide range of religious, cultural, and social programming. Activities include Shabbat services, holiday celebrations, educational workshops, and social events that help foster a vibrant Jewish community.
Latin American Graduate and Professional Student Assembly (LAGAPSA): LAGAPSA serves as a hub for graduate and professional students of Latin American heritage, organizing cultural events, networking opportunities, and advocacy initiatives. The club also supports members' academic and professional development through mentorship programs and collaborations with other Latinx organizations.
Arts and Performance Clubs
These clubs provide a creative outlet for students to express themselves through various artistic disciplines, such as music, dance, theater, and visual arts.
Examples include:
Penn Glee Club: Established in 1862, the Penn Glee Club is UPenn's oldest performing arts group. The club performs a wide range of choral music and theatrical productions, providing members with opportunities to develop their vocal and performance skills. The group also tours internationally, showcasing their talents to a global audience.
Penn Masala: Penn Masala is the world's first South Asian a cappella group, known for its unique fusion of Western and Eastern musical styles. The group has released multiple albums and performed worldwide, gaining recognition for their innovative arrangements and performances.
Arts House Dance Company (AHDC): AHDC is a student-run contemporary dance company that offers training, performance opportunities, and a supportive community for dancers at UPenn. Members participate in weekly technique classes, choreograph and perform in biannual showcases, and engage in workshops with professional guest artists.
Community Service and Social Justice Clubs
These clubs enable students to engage in meaningful volunteer work, raise awareness about pressing social issues, and advocate for change. Examples include:
Penn Civic Scholars: This selective program brings together students committed to civic engagement and social change, providing them with resources, mentorship, and leadership opportunities. Civic Scholars participate in community-based projects, attend workshops and seminars, and develop individualized plans to make a difference in their communities.
Netter Center for Community Partnerships: The Netter Center offers various programs and partnerships that address community needs and promote civic engagement among UPenn students. Programs include after-school tutoring, health promotion initiatives, and sustainable urban development projects.
Penn Environmental Group (PEG): PEG focuses on raising awareness about environmental issues and promoting sustainable practices on campus and in the local community. The group organizes events, campaigns, and advocacy efforts, working towards a more sustainable and environmentally conscious campus.
Sports and Recreation Clubs
These clubs offer opportunities for students to stay active, build camaraderie, and pursue their athletic passions, either through competitive club sports or recreational activities.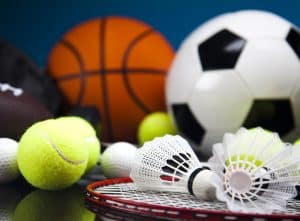 Examples include:
Penn Running Club: The Penn Running Club welcomes runners of all levels, offering a supportive community, organized group runs, and opportunities to compete in races. The club participates in local races and hosts social events to foster a strong sense of camaraderie among members.
Penn Club Soccer: Both the men's and women's club soccer teams offer competitive play for those looking to continue their soccer careers in college. The teams participate in regional leagues and tournaments, providing a high level of competition and a chance to represent UPenn on the field.
Penn Outdoors Club (POC): POC organizes outdoor adventures like hiking, camping, and rock climbing, providing students with a break from the urban campus setting and an opportunity to connect with nature. The club also focuses on promoting environmental stewardship and outdoor education among its members.
Special Interest Clubs
These clubs cater to unique hobbies, interests, or passions that may not fall under the abovementioned categories. Examples include:
Penn Vegan Society: This club promotes veganism and plant-based living, offering support and resources for students interested in adopting a vegan lifestyle. The club hosts events such as cooking demonstrations, documentary screenings, and discussions about the ethical, environmental, and health aspects of veganism.
Penn Film Society: The Penn Film Society is dedicated to celebrating the art of filmmaking, hosting screenings, discussions, and workshops for film enthusiasts. The club also collaborates with other film-related organizations and hosts an annual student film festival, showcasing the work of UPenn's talented filmmakers.
Penn Blockchain Club: This club aims to educate students about blockchain technology and its potential applications across various industries. The club organizes workshops, speaker events, and discussions, helping members develop a deeper understanding of blockchain and its potential impact on society.
With such a wide range of clubs available, students at UPenn have ample opportunities to explore their interests, connect with like-minded individuals, and make the most of their college experience.
How to get involved in clubs at UPenn?
How to get engaged in clubs at UPenn? Getting involved in clubs at UPenn is an exciting and rewarding experience. Here are some steps to help you find and join clubs that align with your interests and passions:
Attend the Student Activities Fair: Each year, UPenn hosts a student activities fair where clubs and organizations set up booths to showcase their offerings. This event is the perfect opportunity to explore different clubs, ask questions, and sign up for mailing lists to stay informed about upcoming events and meetings.
Research Clubs Online: UPenn's website and club directories are excellent resources to learn more about the clubs that interest you. Many clubs also have their websites or social media accounts, where you can find additional information about their activities, events, and membership requirements.
Reach Out to Current Members: Connecting with current club members can provide valuable insights into what it's like to be part of a specific club. Don't hesitate to reach out through email or social media, as most members will be more than happy to share their experiences and answer your questions.
Attend Club Meetings and Events: Many clubs at UPenn host open meetings and events for prospective members. Attending these gatherings is a fantastic way to get a feel for the club's culture, meet current members, and determine if it's the right fit for you.
Sign up and Participate: Once you've identified a club that interests you, sign up for their mailing list or attend a meeting to officially join the club. Engage in the club's activities, events, and initiatives to make the most of your involvement.
Take on Leadership Roles: As you become more involved in a club, consider taking on a leadership role, such as serving on the executive board or leading a project or initiative. This can help you develop valuable skills and make a more significant impact within the club.
By following these steps, you can effectively explore and join clubs at UPenn that align with your interests, helping you make the most of your college experience and fostering personal and professional growth.
What clubs are UPenn known for?
What clubs are UPenn well-known for? UPenn is home to a diverse range of clubs, some of which have gained significant recognition due to their unique offerings, success, or historical significance.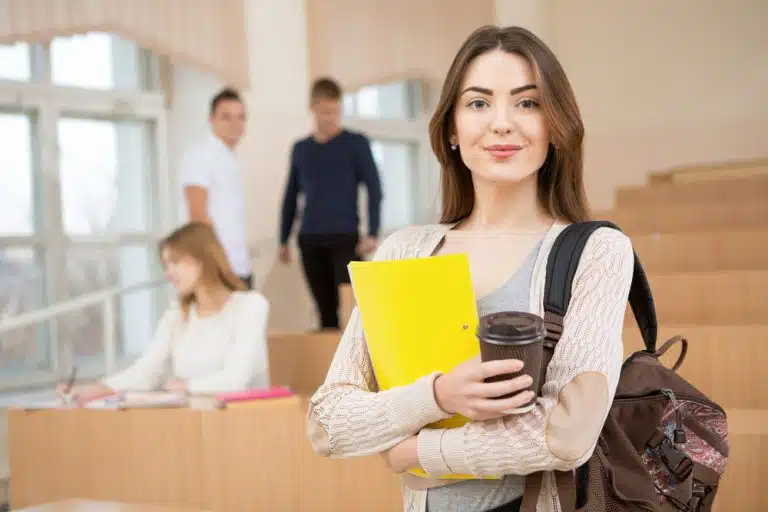 Here are a few clubs UPenn is particularly known for:
The Mask and Wig Club
Founded in 1889, The Mask and Wig Club is the oldest all-male musical comedy troupe in the United States. The club is renowned for its original productions, combining comedy, music, and theater. Each year, they perform a fall show, spring show, and an annual tour, entertaining audiences both on and off campus.
Penn Masala
As the world's first South Asian a cappella group, Penn Masala has gained international recognition for its innovative fusion of Eastern and Western musical styles. They have released multiple albums and performed at prestigious venues, including the White House and the Indian Film Academy Awards.
Penn Mock Tria
UPenn's Mock Trial team is consistently ranked among the top teams in the nation, competing in the American Mock Trial Association's (AMTA) regional and national tournaments. The team provides students with an opportunity to develop their legal knowledge, critical thinking, and public speaking skills.
The Daily Pennsylvanian
Founded in 1885, The Daily Pennsylvanian (DP) is an independent student-run newspaper that covers campus news, sports, and opinion. The DP has received numerous awards for its journalism and serves as an essential source of information and commentary for the UPenn community.
Wharton Undergraduate Finance Club (WUFC)
The WUFC is one of the largest and most recognized clubs at UPenn, particularly among students pursuing careers in finance. The club offers resources, mentorship, and networking opportunities, connecting members with industry professionals and alumni.
Penn Dance Marathon (PDM)
PDM is a student-run philanthropic organization that hosts an annual dance marathon to raise funds and awareness for the Children's Hospital of Philadelphia (CHOP). The event brings together students, faculty, and community members for a day of dancing, entertainment, and fundraising, making a significant impact on pediatric healthcare in the region.
These clubs, among many others at UPenn, have gained recognition for their accomplishments, innovation, and contributions to the campus community, showcasing the diverse range of opportunities available to students at the university.
In conclusion, the vibrant club scene at the University of Pennsylvania offers endless opportunities for students to explore their interests, develop new skills, and form meaningful connections with their peers.
As you embark on your journey to UPenn, consider leveraging the expertise and resources of AdmissionSight to help you navigate the application process and maximize your chances of success. With our guidance, you'll be well-prepared to dive into the exciting world of clubs at UPenn and make the most of your college experience. So, start researching and dreaming about the clubs you'd like to join, and let AdmissionSight help turn those dreams into reality! Contact us to book your initial appointment!