Extracurricular Activities at Yale
Yale is more than just a place of higher education; it is a community in which people from a wide variety of backgrounds and nationalities live, work, and play together in a way that is unified by their shared experiences and enriched by their unique perspectives. We'll talk more about the things that make Yale special, as well as the extracurricular activities at Yale available to students who have the opportunity to participate.
What is Yale known for?
What is Yale, and where exactly can one find it? One of the most prestigious educational institutions in the world is Yale University, which is located in New Haven, Connecticut. People may be familiar with Yale either due to the fact that it is a member of the Ivy League or due to the exceptional quality of its music and drama programs. However, despite its lofty reputation, Yale is a genuine location where students spend four years of their lives.
Yale University is the third-oldest institution of higher learning in the United States. It was established in 1701 by English Puritans and is located in New Haven, Connecticut. New Haven was the first city in America to be planned.
Today, the city, which is located within the New York metropolitan area, is largely controlled by Yale University, despite the fact that it is also known as the "Cultural Capital of Connecticut." Art is said to be "almost everywhere you look" in New Haven, which is another reason why the city is so picturesque, according to the New York Times.
The central campus of Yale University covers 260 acres and features buildings that date back to the middle of the 18th century. There are a total of 14 schools that make up the university, including the first undergraduate college, the Yale Graduate School of Arts and Sciences, and 12 professional schools.
Before choosing a field of concentration, first-year students participate in a liberal arts education that encourages them to think critically and gain knowledge from a variety of fields.
Yale undergraduates are organized into a social system of residential colleges, which provides them with the opportunity to experience the cohesiveness and intimacy of a small school while still benefiting from the cultural and scholarly resources of a large university. This residential college structure is perhaps the most distinctive aspect of Yale.
The high school grade point averages of Yale University's incoming first-year students are not made public. However, it does report that 95 percent of the incoming class of freshmen for the class of 2023 were ranked in the top 10 percent of their graduating classes, 99 percent were ranked in the top quarter, and 100 percent were ranked in the top half of their respective graduating classes. If you want to go to Yale after high school, this indicates that you will need to have the highest possible grade point average (GPA) that you are capable of achieving during your time there.
Even though admission to this dream school is extremely competitive for every student, you can improve your odds of being accepted by submitting an application that presents you in the most positive light possible.
In order to achieve this goal, you will need to strive to maintain grades that are as high as they can possibly be, compose essays and a personal statement that is well-reasoned and compelling, demonstrate your familiarity with the school and your desire to attend, and have an extracurricular profile that is notable and full of accomplishments.
What's it like to attend Yale?
What's it like to attend Yale University as a student? The student body at Yale is very impressive. It is simply amazing in every way. Although the classes may be difficult and stressful, you will find that you are surrounded by passion, brilliance, learning, research, challenges, friendship, and fantastic restaurants. The richness of college life is a reflection of the many different cultures and nationalities that are represented on campus.
Studying at Yale is not for the faint of heart, and the unquenchable drive of many students can at times present a challenge, but in general, students have discovered how to strike a healthy balance between individualism and community spirit.
This is because "Yalies" take a greater amount of pride in their alma mater than students at other universities do, and even though students at Yale University strive to be the best in their respective fields, they also feel like they are a part of the same special community.
In addition, there is always a packed arts calendar, which includes exhibitions at museums and galleries of the highest caliber. In addition, there is a theater that has won a Tony Award, a theater-restaurant hybrid called Yale Cabaret that is run by students, and hundreds of student groups that range from serious to humorous in nature.
In addition to this, there is a standard assortment of high-quality athletic facilities, including a golf course and centers for tennis, polo, sailing, ice hockey, and other sports. There are also over 30 varsity teams for both men and women.
If you attend Yale, you will be joining some pretty impressive company: four Yale graduates signed the American Declaration of Independence, and the university has been responsible for the education of five presidents of the United States: William Howard Taft, Gerald Ford, George H. W. Bush, Bill Clinton, and George W. Bush.
Because of its well-deserved reputation as one of the most prestigious universities in the United States and the world, the level of competition to gain entry is exceptionally high.
What Extracurricular Activities are Available at Yale?
What extracurricular activities are available at Yale for students to participate in? The people who make up the Yale community have a diverse set of skills, passions, careers, and requirements, and the university is dedicated to providing the resources and opportunities necessary to maintain their mental, physical, and spiritual health.
Student life includes important social events such as meetings, dances, parties, and conferences which make a part of extracurricular activities at Yale. These events also serve to celebrate the university's hometown of New Haven, Connecticut, and all that it has to offer, including its famous restaurants, shops, and cultural landmarks.
Arts & Culture
Every time you visit one of Yale's world-class museums or galleries — which are all open to the public and almost all of which are free of charge — there is a good chance that you will pick up some new information.
There you will discover works of art and artifacts of scientific significance, such as Van Gogh's "Night Café," the Gutenberg Bible, historic musical instruments, and fossils of the earliest dinosaurs that ever roamed the earth, among other things. There are also works there created by some of the most influential innovators in the fields of art, architecture, moving images, and design.
Direct interactions with Yale's collections are an essential component of the teaching and learning that takes place across the university. As part of the extracurricular activities at Yale, these interactions foster the kind of creative connections that inspire the leaders of the future. Visits to the collections, participation in exhibition tours, classes taught by artists and curators, and participation in any of the numerous other public programs that are provided throughout the year are all open to individuals of any age.
Concertgoers have the opportunity to experience virtuosic student, faculty, and guest artist recitals; orchestral, choral, and operatic productions; internationally renowned chamber ensembles; and more when they attend one of Yale's School of Music's more than 200 concerts held annually. There are a lot of shows that can be watched for free online.
There are ten centers for the arts and literature at Yale, and they are as follows:
Yale University Art Gallery
Yale Center for British Art
Peabody Museum of Natural History
Sterling Memorial Library
Beinecke Rare Book and Manuscript Library
Lewis Walpole Library
Collection of Musical Instruments
Whitney Humanities Center
Yale School of Art Galleries
Yale School of Architecture Gallery
Activities of Sport and Recreation
The Yale community has access to a variety of opportunities for athletic competition thanks to the university's over 30 varsity men's and women's teams, over 40 club sports (the majority of which are co-ed), and its undergraduate and graduate intramural programs which make up the extracurricular activities at Yale. It is intended to encourage as much participation as possible, so it is not uncommon to see high school varsity athletes competing alongside students who have dropped out of physical education classes.
Every student has the opportunity to participate in any of the available sports thanks to the residential colleges' system of organizing teams. Although the majority of athletes have the Tyng Cup, an award is given for outstanding performance, as their primary objective, the program's primary focus is on the community that exists within the residential colleges, the principles of sportsmanship and fair play, and the life lessons that can be acquired through participation in athletics.
The athletic facilities at Yale include a golf course as well as centers for tennis, polo, sailing, ice hockey, and a variety of other sports. Learn more about the competitive drive that drives Yale.
Organizations and Events for Students
The student body at Yale is extremely involved and active, participating in hundreds of different student groups and activities. Extracurricular activities at Yale involve numerous organizations which are Yale University, including Yale College, the Graduate School of Arts and Sciences, and the professional schools.
Yale Connect provides a comprehensive directory of student organizations that are currently registered.
Students and student organizations at the university are provided with guidelines for political campaign activity, as well as guidance on free speech and the ability to peacefully assemble.
Student Government
The Yale College Council is responsible for organizing and sponsoring student events, advocating for policy changes within the college, and providing student services at the grassroots level.
In addition to facilitating both official and unofficial student organizations, the Graduate and Professional Student Senate encourages student interaction through activities such as community service, social gatherings, academic and professional events, and other similar occasions.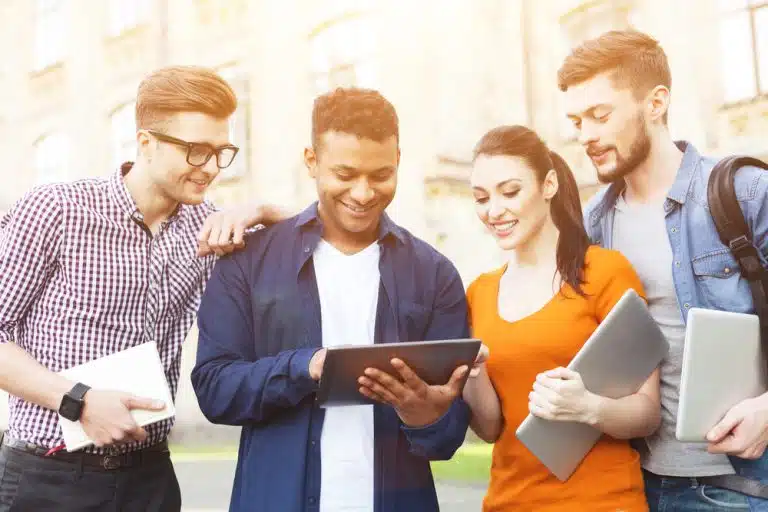 In addition to this, the Senate acts as a representative for the university's population of graduate and professional students on official university committees and collaborates closely with the management of Gryphon's Pub to ensure that business runs smoothly.
Many professional schools and graduate schools each have their own student governments, committees, or other representative groups for the student body.
The Graduate Student Assembly of the Graduate School of Arts and Sciences is responsible for identifying the needs and concerns of students, contemplating possible solutions, and presenting these to the Dean of the Graduate School along with other school administrators.
The assembly provides a means for communication and deliberation not only among graduate students but also between graduate students and other members of the Yale community. Possible policy changes are discussed, proposed, and advised upon during the assembly.
Clubs and Social Gatherings
For the benefit of the university's more than 5,500 undergraduate students, the campus is home to hundreds of active student organizations. These organizations come in a wide variety, ranging from sports teams and performance groups to cultural associations and organizations. The following are some of the most exciting clubs that Yale students have access to.
1. The brain-dead radio station
The podcasts that makeup Brain Dead Radio are all produced by students at Yale University. A wide variety of topics, including local news from New Haven, sports, politics, and culture are discussed. Students who come up with an idea for a podcast will receive funding and mentoring for their project. There is no requirement for any prior experience.
2. Guild of Bookmakers
This club is an educational organization that does not seek to profit from its activities. Its goals are to reawaken an interest in bookbinding and the book arts, to bring together individuals who share a passion for bookbinding, and to make the experience of bookbinding accessible to all Yale students. Everyone who is interested is welcome to join the club.
3. Just Add Water
On campus, there is a comedy group called Just Add Water that performs improv. It specializes in short forms as well as improvised musical performances. However, members also dabble in a variety of other musical styles. There is no requirement for any prior experience.
4. Kalliope Literary Magazine
The literary and arts publication known as Kalliope Literary Magazine publishes works of fiction, poetry, and artwork on its pages. Students will have the opportunity to express themselves and have their written work published as a result of this endeavor. Every issue focuses on a particular topic or idea. Reading events are also organized by the members.
5. Knit One Give One
Students who have a strong interest in knitting or who have a general curiosity about the craft are encouraged to join this club. At meetings, we will supply you with all materials. Students knit two items, one for themselves to keep and one to hand out to someone else. There is no requirement for any prior experience.
6. The Opera Theatre of Yale College
The Opera Theatre of the Yale College (OTYC) is the undergraduate opera company at Yale University. It is entirely managed by the students. Students will have the chance to learn the ins and outs of putting on a performance and producing an opera by actually doing it themselves. Choreographers, dancers, singers, instrumentalists, stage technicians, designers of costumes and sets, set designers, and stage managers are all members of the company.
7. Oye! Spoken Word
This is a group at Yale dedicated to the performance of the spoken word. It started out as a Latinx group, but over time it has evolved into one that is inclusive of people of many different backgrounds. Despite this, it continues to maintain a strong affiliation with the Latinx community at Yale. Throughout the course of the year, the club hosts a number of open mic night events.
8. Period @ Yale
PERIOD. This is a service organization that is also a branch of a larger national organization. Educational workshops on menstrual health and sexual health are provided for members who menstruate as well as members who do not menstruate. In addition to this, they distribute Period Packs to members of the neighborhood who are in need. Menstruators are not required to join in order to participate.
9. Yale University's Undergraduate Prison Project (YUUP)
This is a social justice organization that is run entirely by students. Its purpose is to encourage conversation about problems associated with high rates of incarceration. Members of the group offer assistance in the form of tutoring and mentoring to people currently serving time in prison or who have recently been released. This community service organization has more than 150 active members at the moment.
10. Yale Drama Coalition
This is an organizational body at Yale that provides support to a variety of different performing arts groups. The commitment of members to offering assistance to individual productions is unwavering.
Members are also responsible for lobbying the administration of Yale on behalf of the various theater groups already present on campus. Everyone who is interested is welcome to become a member.
The Most Notable Occurrences at Yale University Throughout the Academic Year
1. Founders Day
This celebration takes place every year in October to honor the establishment of Yale University as well as the institution's extensive history since that time. 2014 marked the beginning of the tradition. This event will take place all over campus and will include open houses, tours, and other activities. In addition to food and musical entertainment, the president of the university will make some remarks during this event. Everyone on campus, including students, faculty, and staff, is encouraged to be there.
2. Commencement
The most joyous of Yale's annual traditions is the graduation ceremony, which is known as Commencement. May is always the month chosen for this event. On this particular day, diplomas and degrees of all kinds are formally awarded. Today is a day of celebration for the entire student body as well as the faculty.
3. Class Day
At Yale, an event known as Class Day is held on Old Campus on the Sunday before Yale's Commencement ceremony. This event takes place annually. Prizes in a variety of categories, including academic, artistic, and athletic, are given to graduating students. The event will feature a speech delivered by a well-known speaker. Participate in the celebration of Yale's undergraduates on this day.
4. An exhibition entitled "Captive Bodies: British Prisons 1750-1900"
This art exhibition focuses on the conditions that prisoners were held in during the 18th and 19th centuries, as well as the experiences that those prisoners had to endure. Sir Joshua Reynolds, Joseph Wright of Derby, George Romney, and Francis Wheatley are some of the featured artists in this exhibition. The artworks that will be displayed were produced at a time when society was directing a great deal of attention toward the institution of incarceration. The event will go down at the Yale Center for British Art, so mark your calendars!
5. Yale Africa Film Festival
At this event, over the course of two days, visionary films helmed by African directors will be screened. Mma Moeketsi, Kasala, Bigger than Africa, and Ephasini Lamabhudango are among the films that will be screened at the event. This event is made possible through the generous support of the Council of African Studies, the Afro-American Cultural Center, and the Yale African Graduate and Professional Students. Anyone who is interested can apply for one of the free tickets that are still available.
Why Are Extracurriculars Important at Yale?
Why are extracurriculars important at Yale?  The academic setting at Yale is only one small part of the university's overall vibrant community. Students take part in a wide variety of organizations on campus, numbering in the hundreds and including nearly 100 athletic teams, more than 50 performance groups, and sixty cultural associations.
Many students supplement the knowledge they gain in the classroom with real-world experiences gained through participation in extracurricular organizations such as the HAVEN clinic, PAWS, or the Student Consulting Club. Affinity groups, intramural sports, and professional organizations all provide opportunities to get together and talk about what it's like to be a student at Yale while also expanding your social and professional network throughout the University.
If you need help putting the finishing touches on your early applications, or want some advice on whether or not applying Early Decision or an Early Action is a good option for you, at AdmissionSight, we have over 10 years of experience guiding students through the competitive admissions process, including our athletic recruitment program.
AdmissionSight can help you put your best foot forward when applying to college this fall. Contact us today for more information on our services.