How do get off the MIT waitlist for 2025?
In 2022, competitive universities appear to be waitlisting more applicants than ever before. But does that increase your chances of being removed from the waitlist?
No, not always. Data shows that students will be applying to prestigious universities in large numbers in 2021 (and 2022) as a result of test-optional policies. More applications equal more rejections, and since test results are not required, institutions are considering more applicants who meet the minimum requirements. What are the waitlists full of, then? Competent applicants.
What is a waitlist for a college?
A student who is placed on a waitlist for a college has met all eligibility requirements and has through a thorough admissions assessment. But at that time, the school was unable to provide them with a letter of acceptance.
Being placed on a waitlist is not a rejection; those who are waitlisted still have a chance of being admitted to the institution.
Statistics on college waitlists from the National Association for College Admission Counseling (NACAC) suggest that for the 2018–2019 academic year, 43% of postsecondary institutions used a waitlist. It's interesting to note that a staggering 82% of the U.S.'s most selective universities maintained a waitlist.
Be prepared to demonstrate your unique qualities and the reasons why you should be removed from the MIT waitlist for 2025 if you are required to submit an essay or participate in an interview.
Why do colleges put students on waitlists?
You've probably heard that universities aim to maintain a specific yield rate or the proportion of accepted applicants who actually enroll in classes. Every college has a limited amount of space, therefore schools want a high yield. As a result, they not only want to admit good applicants, but they also usually aim to accept prospects they think are likely to say yes back to them. However, practically speaking, not all of the applicants that are accepted to a school agree. not even at the world's most demanding universities. Because of this, colleges use prediction formulae to determine how many students to accept, even though there isn't enough space for them. This calculation is intricate from every angle.
Alternate students are those who are completely competent to attend a school and take advantage of its resources, but they are placed on a waitlist because the institution is unsure of whether there is space for them. Some waitlist applicants are then sent "yes" letters if there is space left over after the students they admitted decline their offers.
You are equally competent and persuasive as other applicants if you are on the waitlist, which indicates that the school likes your application. Admissions staff have to make difficult decisions during the application process, and they occasionally change their minds about who gets in and who gets waitlisted even after letters are sent out.
The option is still open, and the admissions officers would still be thrilled to have you on campus if there is room. You could naturally be interested in your college waitlist possibilities and the statistical outcomes for other students in a similar circumstance if you were put in this uncertain situation at an institution you really want to attend.
A college may place students on a waitlist for a variety of reasons. Two of the most typical are as follows:
Room: Colleges only have a certain amount of room available for their incoming first-year courses. As a result, they don't want to take on too many people at once. Before accepting more candidates, institutions can determine how many accepted students have made plans to attend by placing applicants on a waitlist.
Candidates who are on the edge of acceptance or rejection: Some students balance acceptance and rejection because their applications contain both strong and weaker components. For instance, a candidate might have submitted a strong essay but fall short on other criteria like GPA and test scores.
Chances on the College Waitlist: What the Odds Look Like
Your heart sinks as you discover that you have been given a spot on the waitlist as you rush to open an email from your preferred college that just appeared in your inbox. The problem is that it's not a rejection. You're still in the race, but you've got some work to do to show the admissions staff that you're still interested.
Understanding your odds of being placed on the MIT waitlist for 2025 might be very helpful before you take those actions. Naturally, there may be many inquiries after being added to the waitlist. Why does a waitlist exist at schools in the first place? For you, what does it mean? Are you doomed forever? If you're feeling anxious because of this email, take a deep breath.
The likelihood of being removed from a waitlist varies by institution, as well as by the size and composition of the admitted cohort each year and the choices made by the other applicants regarding their destinations. Although it may be disheartening that so many other events and people will determine how your life turns out, it's also critical to be realistic and aware of your possibilities on the college waitlist.
To help you understand it better, AdmissionSight has gone into more detail about the reasons why institutions have waitlists in the first place, given some current statistics on waitlists at prestigious universities, and talked about what to expect if you're put on this erratic waiting list.
Admissions Notes and Trends at MIT
 MIT declared that going forward, admission to the Class of 2027 will not be optional.
For the Class of 2026, there were 2 percent more candidates overall.
Those who scored 750 or higher on the SAT's Math portion had a 10% acceptance rate, while those who scored 700–740 had a 1% acceptance rate.
California had the highest state representation in the Class of 2025.
25 of the 680 applicants for the MIT waitlist for 2025 were eventually approved.
How does the MIT waitlist work?
MIT aims for a class size of about 1,100 students per year. They annually admit a little bit more than that, presuming some will opt to attend somewhere else, based on their best projections of the percentage of admitted students who will attend. The number of students who will enroll each year cannot be predicted with precision, though. They also maintain a wait list of prospective students to cope with the uncertainty.
When admitted students submit their enrollment decisions in the early part of May, MIT won't know whether they will be able to choose students from the wait list until then.
How many people are on the MIT waitlist?
| | | | | |
| --- | --- | --- | --- | --- |
| Waitlist Offered (2020) | Waitlist Accepted (2020) | Waitlist Admitted (2020) | Admit Rate (2020) | Notification Date |
| 621 | – | 0 | – | 5/15 |
MIT typically offers a position on the waitlist to more than 600 applicants. Not every one of those pupils will decide to stay on the waiting list.
MIT shares its information from the Common Data Set and is open with its admissions data. Their admission rate is normally between 3 and 5 percent, they typically accept more boys than females, and accept public school students than private school students. Because so many applicants say YES to MIT when they are accepted, very few students ever move off the waitlist. Typically, 10 to 25 students from the wait list are accepted by MIT. Nevertheless, for the Class of 2022, 460 applicants were offered a seat on the waitlist, and 383 applicants accepted this spot, but none of these applicants were actually admitted.
Can MIT tell you your waitlist position?
No, since it isn't ranked. When MIT learns how many admitted students decide to enroll, they will know how many students on the wait list should be given another chance.
Is MIT early action binding?
Decisions regarding Early Action are made in mid-December and are not legally binding. The committee will next decide whether to grant admission, deny admission, or postpone the decision. During the Regular Action cycle in March, applications that have been deferred are reviewed again without consequence.
Two application cycles are available at MIT: Early Action (EA) and Regular Action (RA).
What's the distinction?
Only the deadlines' dates.
Applying during either cycle is acceptable. There is no strategic advantage to applying in one over the other, and MIT don't have a preference either. They have two cycles for two reasons: first, it allows them to spread their work out over a longer length of time, giving each application more attention; second, it gives applicants more alternatives so they can select the one that works best for them.
Rules and restrictions: Both domestic and foreign applicants have the option of applying through Early Action. MIT doesn't have any single-choice, binding, or similar early action options. They do not restrict where else you may apply if you choose to apply to MIT during Early Action, nor do they require you to enroll if you are accepted (though they sincerely hope you do!).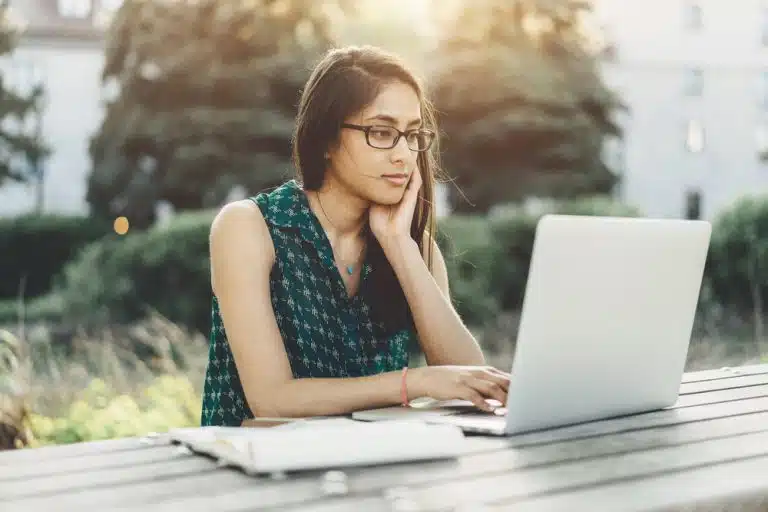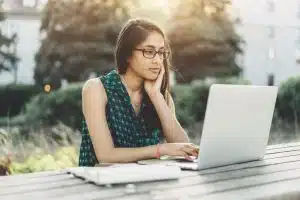 However, MIT expects you to abide by those guidelines if you submit an Early Action application to a different institution that does have a restriction. So, for instance, if you apply to a "single choice" school, which means that you can only apply there during the early period, you may not also apply to MIT. Likewise, if you are admitted to a "binding" school, you must attend that school even if they admit you. Choose accordingly!
How do you determine whether or not to remain on a waitlist?
The following things will help you determine whether or not to remain on a waitlist:
Determine your position on the list. You might be in the initial group of applicants for admission, according to the waitlist letter you received. If not, speak with the admissions office to learn if a priority list or ranking system exists. Find out where you are on the waiting list and whether there are any restrictions on financial help for those who are accepted after waiting. This, however, cannot be applied to MIT since they do not have a ranking system.
Do you require college financial aid? Be aware that the college may have used up its aid budget for the year if you are in MIT waitlist for 2025 and need financial assistance.
Are applicants on the MIT waitlist for 2025 accepted? What about those who were deferred?
Deferred and waitlisted applicants can both be accepted.
According to NACAC data for 2018–2019, 10% of applicants who submitted applications to universities with waitlists were given a place on the list. On average, waitlisted applicants had a 20% probability of being admitted. However, just 7% of applicants on waitlists at extremely selective institutions were accepted.
Some universities rank candidates on waitlists. After May 1, often known as National College Decision Day, most universities send letters of acceptance or rejection to waitlisted students.
Every year, the number of deferred students who are accepted varies based on the quantity and caliber of the candidate pool.
On their websites, some universities publish data regarding deferred admission rates. Applications that have been postponed are added to the regular admissions pool.
While most institutions do not set a certain date for these letters, most do send them out in March or April. However, all normal admission decisions must be communicated to applicants by May 1.
What should you do if a college waitlists or defers your application?
When a college waitlists or defers your application, you must decide what to do next. It's critical that you take action because colleges want to observe how their waitlisted and deferred applicants handle a hurdle.
How do you get off the waiting list?
What can students who are on the MIT waitlist for 2025 do to increase their chances of being accepted off the waitlist? The following advices are listed by AdmissionSight:
Avoid using the "waitlist" literally.
Act now; don't postpone! Even though it might appear that nothing can be done, there are a few things you can do right away to raise your chances of being removed from the MIT waitlist for 2025 and get ready for your fallback plan. To create a strategy, speak with your college counselor or seek the advice of a professional college counselor.
Think about it.
Take some time to decide whether you still want to attend any universities that have you on their waitlist before reaching out to them. You should write to remove your name from the waitlist if the college where you are listed is no longer one of your top choices. This will free up a slot for a different applicant who wants to stay on the list. Accept your spot on the waitlist and continue with the following steps if the school on the waitlist is still your preferred choice.
Enroll in the next college of your choice.
Because you can't be sure if you'll be accepted from the MIT waitlist for 2025, you should enroll at your next-choice school even if you decide to stay on the waiting. Send your non-refundable deposit (which you will forfeit if you choose to enroll elsewhere) by May 1st to reserve your position at your next top-choice school.
Repeat your intention to attend.
Send a letter with a copy to the dean of admissions to your admissions representative (the person in charge of reviewing applications from your high school) by May 1. Be positive in your approach and avoid expressing annoyance or displeasure. Include a paragraph in the letter outlining how you envision yourself fitting in at this school.
Include the classes you want to take, the instructors you want to study or do research with, and the extracurricular activities you want to engage in. How would you improve the school community? This should be distinct from your supplemental essay and should highlight fresh or extra justifications for why the university is an excellent intellectual and social fit for you.
Indicate that you will attend the college if you are accepted if it is still your top choice. Only send this to the school of your first choice, particularly if you are on numerous waitlists. The letter will reaffirm your intention to enroll if accepted off the waitlist, which will aid the admissions committee in calculating its final enrollment and could increase your chances of being accepted.
Provide updates.
Inform the college of everything significant you have been up to since submitting your application, both at school and in the community.
Notify them of any revisions to your grades, honors, awards, or standardized test results. Also think about including a further letter of recommendation from someone who can enrich and expand upon your application materials (for example, a senior-year teacher who has come to know you well and could highlight your scholastic growth and achievement). You don't want to overburden the admissions office, so only send what is absolutely essential. Before providing fresh materials, it is a good idea to speak with your college counselor.
Maintain contact.
Before May 1, colleges frequently urged waitlisted students to visit. Visits may be helpful now that most campuses are available for personal tours, but the most important thing is to keep in touch with any contacts you made during the application process so that they will keep you and your ardent desire to attend their school top of mind.
Maintain your grades.
Typically, in order to have the best chance of being removed from the MIT waitlist for 2025, students must keep up their senior year grades, work extremely hard on their AP tests and finals, and above all else, maintain a positive attitude in the classroom. The performance over the course of the entire year is taken into consideration when making the admissions decision, and for waitlisted students, this can make or break their chances of being accepted.
It's not the end of the world if you can't get off the waitlist at a particular school. If you applied to a variety of universities that fit you academically, socially, and financially, you ought to have received a number of acceptances.
If you are dissatisfied with the college you decide to attend, you can always apply to that institution later as a transfer student. However, you should approach your first year with an open mind and utilize your new campus to the most. Keep in mind that college is what you make it! If you have done your homework carefully, there are probably many other excellent options that meet your goals and will allow you to be a happy and successful student, even though you may already have a top preference school in mind.
At AdmissionSight, we have over 10 years of experience guiding students through the competitive admissions process to get accepted to the top universities in the world. We will assist you throughout the entirety of the college admissions process in order to increase your chances of gaining entry into your chosen school. Feel free to set up an appointment today to book your initial consultation.