How to Write a Letter of Intent?
What is a letter of intent?
A letter of intent is a formal letter that expresses your intentions to do something, such as apply for an educational program or job or make a purchase.
The letter of intent demonstrates interest in the other party and conducts itself in a manner that is respectful and professional when dealing with them. It is a declaration of your intentions without constituting a binding agreement regarding the business arrangement.
The use of a letter of intent between companies enables the parties involved to define their relationships with one another as well as their plans for the future.
How to write a letter of intent?
In order to effectively write a letter of intent, there are fundamental steps that you need to take. In this letter, you should explain why you are interested in attending that particular school and why you would be a good fit there. It needs to have a formal tone while also being specific and direct.
Here are some detailed, step-by-step instructions on how to write a letter of intent:
1. Address the letter to either the Dean of Admissions or the Director of Admissions.
You will need to have a conversation with the individuals who are making the decisions. Carry out some research in order to discover the identity of the dean or director of admissions. When addressing your letter, make sure to use the appropriate titles and spellings. You should also include the interviewer on the cc line if you had a strong connection.
2. Begin by presenting yourself and then move on to the main topic.
Briefly introduce yourself in a sentence or two and then proceed to state your intent. Emphasize your reason for application and include your achievements and anything that will exhibit your qualifications.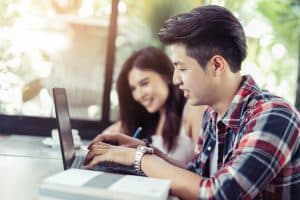 3. Provide an explanation as to why this particular institution is your top choice and why you would be a good fit there.
Please provide convincing arguments as to why you should attend this school rather than any other school. Include any interesting tidbits that came up during your interview. There is a possibility that certain aspects of the school would work really well with your personality or the way that you prefer to learn so you can explain that as well.
You could talk about the school's vision, mission, or certain emphasis, and how it resonates with you as a candidate for admission. In the end, you will need to explain what sets you apart from other candidates and why you are a good fit for their institution. Highlight some of your accomplishments that may set you apart from other applicants.
4. Inform them of any recent achievements that might not be included in their file, and thank them for their continued support.
Include any noteworthy updates that would not otherwise be included in your primary application, secondary application, or update letters. You could also talk about the things you have planned for the future. You might include things like a recent publication of your research, leadership endeavors, or achievements at your place of employment or volunteer work.
4. Make sure the letter is properly closed.
Provide a concluding statement that restates your interest in the topic. They deserve your gratitude, and you should let them know how much you're looking forward to the rest of the admissions process. Make sure to use a proper closing, such as sincerely or with warmest regards.
When it comes to contacting schools and writing letters of intent, you should approach the process with determination. It is acceptable and even helpful to write multiple letters of intent to the same school if you are extremely interested in attending that particular school. Sending out a letter once every month is a good rule of thumb to follow. Just make sure that each letter has its own personality and imparts useful information.
This letter can't be written like any other. It is helpful if you have any advocates, such as a premed advisor, professor, mentor, and more, who are willing to call the school or send a letter to the admissions office on your behalf. This can be done by calling or emailing the admissions office.
Tips for Writing a Letter of Intent
Now that you know how to write a letter of intent, you can use the following suggestions as guides to improve your writing:
Make sure to use the correct format
Make use of a format for business letters that includes the date the letter was written in addition to the contact information for both parties.
Include a subject line that is unambiguous
If you are going to send your letter via email, make sure to include a subject line that is clear and to the point, stating the reason for the letter.
Careful proofreading is required
Carefully reading the letter of intent will allow you to spot any typos or grammatical mistakes.
Use a professional greeting
Make an effort to send the letter to a specific individual, and when you do, make sure to greet them in a manner that is appropriate for the workplace. You can also start the letter with a general salutation such as "To whom it may concern" if the letter is going to be sent to more than one person.
Make use of short paragraphs
To increase the chances that the recipient will read your letter in its entirety, you should keep your letter brief and make use of short paragraphs.
Do some research before writing your letter of intent
This will allow you to have a better understanding of the institution's values and goals as well as the culture it promotes. This can help you get a better idea of the potential value you could add to the situation.
Use bullet points
If you want to highlight your qualifications or emphasize key points, consider using bullet points. You can find examples of these online. The recipient of the letter may scan it quickly, so including the information in bullet points will help draw attention to it and ensure that it isn't skipped over.
Keep your letter concise
The length of your letter of intent shouldn't go beyond one page at any point.
As you go over this guide on how to write a letter of intent, it will be much easier for you to create one. The admission process to the top universities is very challenging as the acceptance rates may be very low but with the right academic guidance, everything will be simpler for you.
Over the past decade, AdmissionSight has become an industry leader in helping students gain admission to selective institutions around the world. We have one of the best admissions records in the business, with 75% of our students gaining entry to elite institutions like Stanford, MIT, UChicago, and Caltech. The first consultation is free and can be scheduled right now if you're interested.