Writing Your Letter of Intent for College
What is a letter of intent for college?
To start with, what is a letter of intent for college? A letter of intent for college is a form of cover letter that is intended to introduce an applicant to a college admissions committee that is assessing school applications. The header, salutation, body, and closing are the components that make up a standard letter.
Either the applicant's personal story or their academics, extracurriculars, and honors should be included in the body of this letter. This should be clear, concise, and focused on the topic at hand.
This letter is essential to an application since it establishes the tone for the remainder of the documents that are included within the entire application of the individual.
What is the importance of a letter of intent for college?
So, what is the importance of a letter of intent for college? Well, this letter outlines your educational and professional history, providing the admissions officers with the information they need to determine whether or not you are qualified to participate in their college program.
It is in your best advantage to send a high-quality letter of intent for college that sells and shows your strengths and skills, both professionally and academically. This can be done by highlighting and showcasing your accomplishments.
Your letter is very important, so be as clear as possible about your intentions of enrolling in this particular program at the college of your choice. Additionally, make sure not to ignore the college's prompts and submission deadlines.
How to write a letter of intent for college?
Let's take a look at the nine different approaches that have proven to be the most successful when drafting a letter of intent for college.
Make sure you read over the requirements very thoroughly.
The admissions process for any individual educational establishment is comprised of a one-of-a-kind collection of prerequisites. The majority of the time, they will expect you to personalize your letter of intent in accordance with the parameters they provide.
Make sure to make a note of the due dates, the particular format that should be used, the list of documents that are necessary, and any issues or concerns that should be addressed in the letter.
A few of these tasks will have word limits, while others will ask you to complete an exercise or provide an answer to a straightforward question. You should get ready in advance for the possibility that you will also be required to provide a letter of recommendation.
Do the necessary research.
Discover as much as you can about your chosen college and make an informed decision.
Read all you can about the organization, including its objectives and mission, its length of service, the way it teaches, the people who work there, extracurricular activities, and so forth.
You may get any more information that you might need by looking it up online or by looking through the college website.
For instance, you might see a list of courses for undergraduate programs that you can apply to, as well as reading materials and the format of the course for each of the topics. To obtain a deeper comprehension of the course you will be taking in college, you may like to take some notes on its length as well as read some feedback provided by previous students.
The following thing you should do is consider and make a note of what characteristics you need to have in order to participate in this particular college program, as well as how you may provide anything of worth to the educational establishment.
Brainstorm your experiences.
Make a list of all of your most significant life accomplishments, recent experiences that are relevant to the sector you want to work in, and any honors that you have received.
Describe the ways in which your experiences conducting research and writing projects, as well as other personal knowledge and skills, have helped to enhance your academic talents and made you the skilled and professional person that you are today.
In the same vein, demonstrate not just your credentials and your level of expertise in your particular profession, but also the ways in which you are able to prevail over certain obstacles or demands.
It is recommended that you classify your life experiences according to the following broad headings:
academic experiences
job or internship experiences (if any)
volunteer experiences
extracurricular experiences
personal experiences
It is essential to keep a record of experiences that can be applied to the specific course or college program that you have chosen.
Make sure to direct it to the appropriate individual.
In most cases, letters of intent are addressed to the educational institution itself; nevertheless, it is a good idea to find out if there is a particular member of the admissions committee to whom the letter should be addressed in person or by email.
When composing the letter of intent for college, it is important to find out the person's name so that you can use the correct salutation. Keep in mind that you need to select an official tone and write in a professional manner.
Highlight the contributions that you can provide to the program.
Think about the experiences that will be meaningful to you and beneficial to you during your time at college.
The admissions committee is searching for prospective students whose abilities, qualifications, and accomplishments are a perfect match for the requirements of the college. Therefore, you should make sure they are aware of the reasons why you are beneficial to the institution.
Describe in writing your abilities, your past successes, your future plans, and the things you hope to achieve by the time you graduate from college.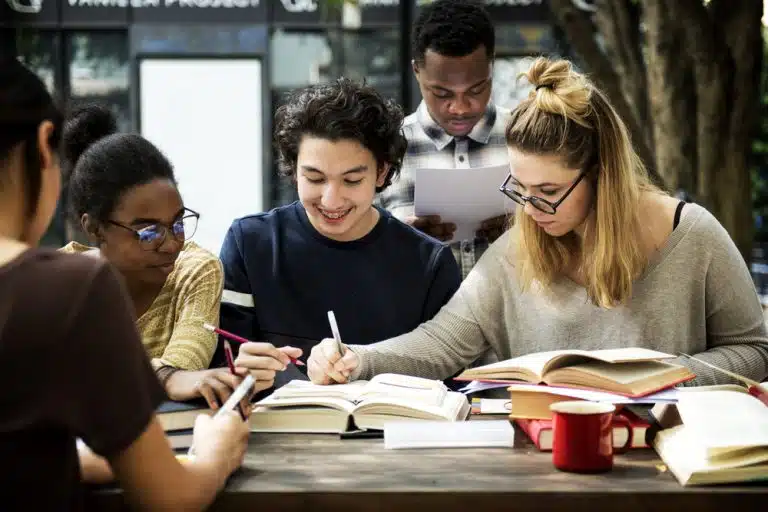 You can make use of your past experiences to identify transferable abilities that are relevant to the program, thereby demonstrating where and how you can be of benefit to them. Make yourself noticeable among the enormous pool of applicants but always keep in mind the importance of being truthful and genuine.
It is also a good idea to compliment the organization to which you are submitting an application and to explain to the admissions office why you have selected this particular college over others in the same field.
Mention your goals.
Please describe what you want to do after you have completed this course and earned your degree. Describe some of your long-term professional aspirations and elaborate on how they could be advanced by taking particular classes offered by the college program.
The admissions committee is constantly seeking graduates or alumni who learn from their legacy. If you want to increase your chances of being accepted into the program, be sure to explicitly underline your achievements and accomplishments that would reflect greatly on the institution.
Be as specific as possible.
Your letter of intent for college should not be any longer than one page unless otherwise directed by the educational institution.
Therefore, make sure that your arguments and points are stated at the beginning of the letter. Mention important facts and examples all throughout your writing. It is not appropriate to dance around the issue; therefore, you should be direct.
Brainstorm the reasons why you are passionate about this program, what made you want to pursue this degree, and what hurdles did you experience. Write the responses to these in the context of how they have driven your academic and professional choice.
Support your claims with evidence.
Don't just say it; prove that you understand it.
This is sound advice for writing that can just as easily be applied to a letter of intent for college. In this context, "proof" or "evidence" refers to the means by which you might demonstrate to the admissions committee of the university that you have satisfied the requirements of the institution and are striving to be accepted there.
For instance, if you are a senior in high school and you are applying to a business program in college, explain how you have employed business methods and strategies in your projects and in other academic settings.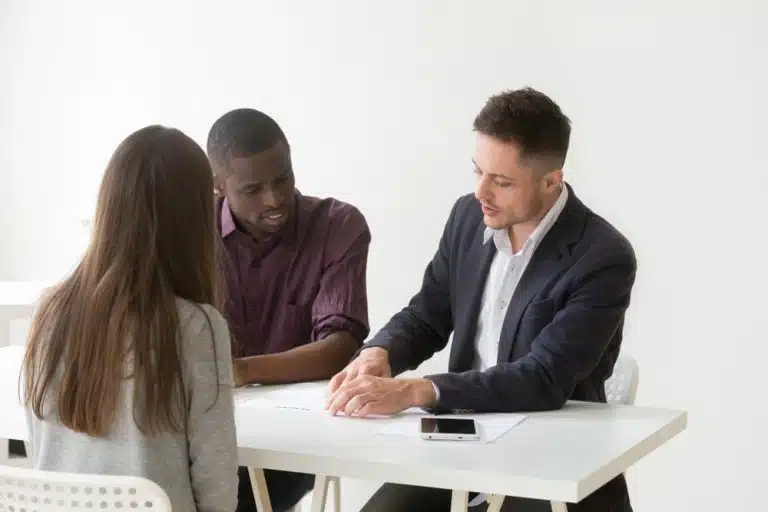 Make use of a personal experience that is relevant to the subject matter of your letter in order to demonstrate to the admissions committee how well you are suited to succeed in their course and college program.
In the final paragraph, you should conclude by expressing gratitude to the recipient for their time, providing your contact information, and noting that you are available to answer any questions they may have.
Revise and proofread.
Before you send your letter of intent for college, you need to go over it several times and give it complete proofreading before you take the last and most important step, which is to revise it. The fact that it is both simple and very necessary work explains why it is so frequently disregarded.
If you do not proofread your letter, it is possible that it contains several misspellings, grammatical errors, nonsensical sentences, repetitive phrases, imprecise and uncited examples, and other flaws that could immediately reduce your chances of getting into the college that you desire.
You should avoid employing particular phrases, slang, or jargon solely to demonstrate how knowledgeable you are. It is always recommended to use basic language, as this will make your letter of intent easier to read and comprehend.
Writing a letter of intent for college is the first step you need to take if you want to achieve your ambitions of attending college. It showcases your studying talents, your extracurricular activities, and your leadership capabilities, and it displays exactly why you should be the perfect fit to be a member of the college program.
Because it is such an important step in the process, thorough preparation is required. The nine best practices for drafting a letter of intent for college for universities are outlined here in the hopes that they will assist you in excelling in this endeavor and getting you through the initial step of the admissions process.
AdmissionSight is ready to assist you in the event that you do not feel comfortable submitting your letter of intent. We know what it takes to write a good letter of intent for college that stands out and gets candidates to the next level of the process. Contact us to book your initial appointment. AdmissionSight is here to get you started in preparing for college!