Art and S'mores at Interlochen Summer Arts Camp
The Interlochen Summer Arts Camp is an arts camp with various art options for students from grades two to twelve. Interlochen Summer Arts Camp is located in Michigan and offers students a camp program mixed with learning. Students participate in their courses along with camp staples like cabin time.
The Interlochen Summer Arts Camp has programs for every type of artist, from acting courses to film to animation to drawing to fashion, the Interlochen Summer Arts Camp is a great opportunity to work with other artist peers and create art that you are proud of. There aren't many programs that combine the excitement of summer camp with the excitement of art and your craft.
There are a lot of summer programs out there if you want more of a studying approach, programs such as the Stanford Summer Program or the Brown Summer Program focus on the study of art and writing with specific courses. Every student is different, but no matter which summer program or camp you choose, it's important to research as many as you can to find the perfect fit.
Use this Summer Program list to explore the never-ending options. It's important you find a way to spend your summer that not only excites you but prepares you for when it comes time to apply to school. The Interlochen Summer Arts Camp has various courses, electives, and even a college fair, proving they are dedicated to helping students prepare for college and get into the college of their choice.
Continue reading to find out more about the many options Interlochen Summer Arts Camp offers, as well as all of the other great opportunities Interlochen has.
About
Interlochen was founded in 1928 because there weren't a lot of schools with music programs.  It all started when the National Association for Music Education founder asked the founder of Interlochen, Joseph E. Maddy to gather 200 high school music students to make a national high school honor orchestra, The National High School Orchestra Camp began its first summer in 1928.
It became more and more successful over the years, in 1930 concerts were broadcast on CBS and NBC radios, in 1939 they performed at the New York World's Fair, and in 1962 the Interlochen Arts Academy opened, and a year later the WIAA, a public radio station opened as well.  In 1964 the Interlochen Arts Festival was created and in 2004 the Interlochen College of Creative Arts.
Go in-depth into the Interlochen timeline here.
The Interlochen Summer Arts Camp resides in Michigan. Thousands of students, musicians, and artists visit Interlochen each year to study, perform, connect, and more. The campus itself is 15 miles southwest of Traverse City, its 1,200 acres in between two lakes. Learn more about nearby Traverse City here, as well as view a campus map here.
The Core Purpose of Interlochen Summer Arts Camp is "to ignite a lifelong passion for the arts."
Interlochen's Core Values are
Inspiring
Nurturing
Transformative
Enlightening
Enduring
Interlochen's mission is to engage and inspire people worldwide through excellence in educational, artistic, and cultural programs, enhancing the quality of life through the universal language of the arts.
Summer Arts Camps
The Interlochen Summer Arts Camp aims to encourage students from second to twelfth grade to explore various types of arts, there are different goals depending on the grade level of the student, from junior to intermediate to high school, but there are courses for all different interests and genres.
No matter the level, some programs can be more competitive to get into than others due to portfolio or audition requirements, it's important you're prepared when applying to the Interlochen Summer Arts Camp.
That's where we come in, at AdmissionSight we offer various services that help you prepare, like the Pre-High School Consultation, for the Intermediate programs. We can help you take the preliminary steps early so that when you get to the application time for Intermediate programs, you're ready.
We can also help provide an Academic and Extracurricular Profile Evaluation to create a roadmap for your academic and extracurricular time, which can put you on the right path for summer programs. All in all, if you have any questions or need assistance, contact us.
Grade Levels and Programs
If you are specifically interested in a certain topic, this portion of the website is a great place to specifically search for a certain course, no matter the age. The Junior Program is the first level from grades 2 to 6, the Intermediate Program is from 6 to 9, and the High School Program is 9 to 12.
Each program has different curriculums and levels based on grade, as well as specifics to match the age, for example, an elective you can take in the high school class is a College Bootcamp, but in the junior level in second grade you might not choose that.
The options get to increase once you grow older, and the courses and programs become more specific.
Types of Programs and Courses that Accompany
1. Music
When it comes to music, there are an array of options depending on your specialty, your specialty can range from orchestra to band to the choir to jazz to specific instruments
View specific courses here, each course differs in terms of program length, dates and cost
It is also important to note some programs require an audition or portfolio
At AdmissionSight we can assist in essay editing and guidance for your summer program, reach out to us if you need assistance, not just with this summer program application, but with a few
2. Music Production and Engineering
The Music Production and Engineering Program has an intermediate and high school option
Both programs are $6,100 tuition and require a portfolio for the application process
3. Creative Writing
The Creative Writing courses vary from performance writing and spoken word courses to novel or screenwriting courses, basic creative writing programs or comics
Each course varies in tuition, and most require a portfolio when submitting
If the Interlochen Summer Arts Camp is too far, or you want to look at more writing options, the Iowa Young Writer's Studio is another writing summer program worth looking into.
4. Dance
Dance courses include a hip hop institute, contemporary dance program, or classical ballet
Some courses require an audition tape while others do not, find out specifics here
5. General Arts
The General Arts program is made up of one class, Environmental Exploration, and four electives, one in visual arts, one in music, one in ballet, modern dance, acting or creative writing plus one of your choice
6. Film and New Media
The Film and New Media program has basic filmmaking courses, animation courses, screenwriting, documentary, acting for the camera and digital filmmaking
Some of the more specific courses, like animation require a portfolio
7. Theater Design and Production
The Theater and Design Production Summer Program includes an option for the high school program, online options, and a Summer Fashion Intensive
The Summer Fashion Intensive is aimed at students learning to draw fashion proportion, learn about movement, and bring designs to life
The high school theatre and design program requires a portfolio
8. Theatre Performance
The theatre performance programs are competitive but there are a lot of options
For example, courses include a Shakespeare Bootcamp, theatre ensemble, musical theatre, young actors workshop, improv and more
View the entire list here
9. Visual Arts
The Virtual Arts programs include drawing and painting for various levels, jewellery and metalsmithing, preparing a portfolio for college and more
Creating portfolios can be tough if it's your first time, or you want to impress, contact us if you need help. What's great about getting practice with portfolios as well is that when applying to school, you may need to submit one in the Common Application, and practice makes perfect.
There are various competitions and awards that can be won with arts and writing work if you work hard on something during a program, it goes an even longer way if you submit it to various competitions and contests, for example, the Scholastic Art and Writing Awards.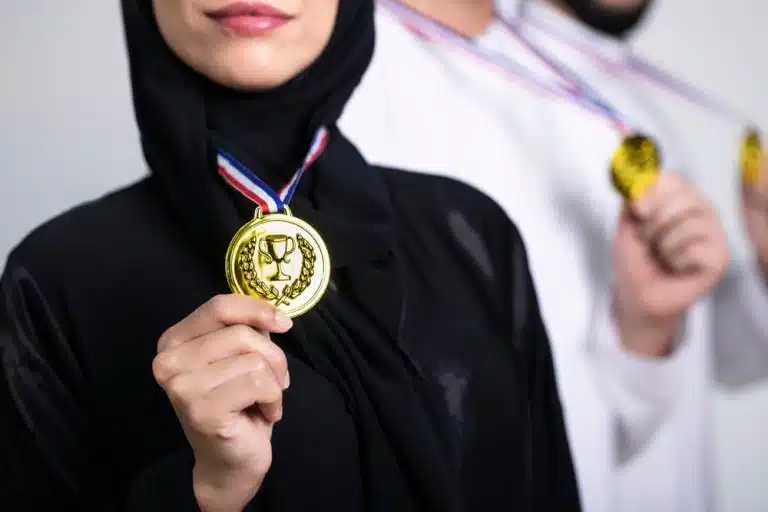 Some of the programs also offer the addition of guest artists, where students get the chance to study with visiting professional artists.
Interlochen Online
Interlochen Online is a chance for students to learn and interact with art and peers from home using a virtual experience. The program includes live instruction, masterclasses, events, and more. Topics of programs range from level, but students choose the program they are interested and each program has its specifics.  Check out the Interlochen Online flyer here.
The virtual events include:
The First Gathering: An opening ceremony for Interlochen Online
"Collage": A showcase of student performances
"Les Préludes": The final performance for Interlochen Online
Master Classes
Through Master Classes, students get to speak with successful artists from their chosen field, the professionals share their insight, advice, and experience while answering questions. This is a great opportunity that may not have been afforded in high school.
Virtual Cabin
Due to the online matter of the program, students aren't able to live in a cabin with friends, but the virtual camp cabin is a way to add in that aspect. The cabin is guided by a camp counsellor, they all do daily camp activities that are artistic, like games, craft projects, and snack making.
Junior Online Programs
The Junior Programs are for students in grades 2 to 6, this program has three specific tracks.          Thee tracks are meant to allow students to explore while learning the basics of a craft. During the online program, there is a mixture of private lessons, guided practice, camp activities, exploration, and more.
1. Classical Music Performance
This program is for wannabe musicians it includes courses such as musical technique, private lessons, guided practice, and environmental exploration
Explore detailed course descriptions here
2. General Arts
The general arts program has various different broad courses to learn about a lot of different art forms
Courses include acting, creative writing, dance, music exploration, visual arts exploration, environmental exploration and more
Explore detailed course descriptions here
3. Free Fitness Add Ons
Interlochen is providing various videos and opportunities for fitness electives for the summer
These include strength training and agility, couch to 5k conditioning, stretching, nutrition and more
Intermediate Programs and High School Programs
The online Intermediate Programs are for students in grades 6 to 9, this program has 11 different areas of study, find them all here, with private coaching, real-life sessions, and a virtual cabin. The High School Program is for grades 9 to 12 and can be the most vital years of the program due to the next step of college, the difference between the Intermediate and High School Programs is that the High School program also has a College Fair. Courses include:
Dance

Classical Ballet Technique, Contemporary Dance Technique, etc.

Filmmaking

Visual Storytelling, Film Production Technique, One on One Coaching, etc.

Theater Arts Acting

Voice and Movement, Monologue Coaching, etc.

Music: Singer-Songwriter

Songwriting Techniques, translation, etc.
Those are just a few examples of the 11 different programs offered and the classes that go with them at the Intermediate level. In the Intermediate level students get to participate in a "real-life" course based on the program, and an elective. Elective topics include citizen artistry, college prep boot camp, musician artistry, and sustainability.
College Fair
The College Fair is a fair where Interlochen hosts hundreds of college admissions representatives so students can network, ask questions, show their skills, and more. Past Exhibitors have included schools such as Berklee College of Music, Carnegie Mellon University School of Drama and Music, Emerson College, Florida State University, Los Angeles College of Music, Manhattan School of Music, Oklahoma City University, Savannah College of Art and Design and many more. Find the full list of past exhibitors here, as well as read about College Rankings here.
Other  Programs
Arts Boarding School
The Interlochen Arts Academy is a boarding school for fine arts for 500 high school students in grades 9 to 12 plus a post-graduate year, students can also transfer.
Students will get a chance to focus on their area of study, areas of study include creative writing, dance, film and new media, interdisciplinary arts, music (various types), theatre arts (various programs), and visual arts. Not only will students be able to study their craft and get a head start on peers, but they'll be attending school with peers who have similar ideals and values.
500 high school students are competitive, but at AdmissionSight we help with Boarding School Admissions. We assist in guidance for preparation for entrance exams, essay editing, overview, practice interviews, and more.
Lifelong Arts Learning
Lifelong Arts Learning is aimed at adults who want to continue with workshops, classes, and professional development opportunities. It is easy to get involved, and there are classes in music, visual arts, media, and more.
Campfire Time
Participating in the Interlochen Summer Arts Camp allows for students to hone in on their craft, make lifelong friends and get ready for the next stages in their lives, whether that's middle school, high school or college. Stay up to date on the Interlochen Summer Arts Camp website for information for next year's program, and reach out to us at AdmissionSight with any questions about applying.