Johns Hopkins Short Answer Questions
What Is the Primary Purpose of Short Answer Questions?
The most recent admissions cycle at Johns Hopkins University resulted in an acceptance rate for regular decision applicants that was lower than 5% of the total pool of applicants for the Class of 2026. The percentage of people who were accepted was nine percent overall.
Considering that Johns Hopkins University declines admission to thousands of applicants each year who have SAT scores of 1500 or higher and academic records that are spotless, those who are looking for a positive outcome at JHU need to find additional ways to stand out in the eyes of the admissions committee. One such opportunity is presented in the form of a supplemental essay for Johns Hopkins. Now, what is the primary purpose of short answer questions?
When determining whether or not to accept a candidate, Johns Hopkins University considers these six factors to be "very important." The essays are contained within them. In addition to the essays, Johns Hopkins University gives the most weight to an applicant's secondary school record, grade point average (GPA), scores on standardized tests, recommendations, and character/personal qualities.
How Many Supplementals Do You Need for Johns Hopkins?
The university accepts applications through several different channels, one of which is the Common Application. If you are one of the students who are applying to Johns Hopkins, you should check how many supplementals do you need for Johns Hopkins. Applicants are required to submit one writing supplement in addition to Johns Hopkins short answer questions that are submitted using the Common Application.
Although there is only one supplemental essay question to answer for Johns Hopkins, it is a very important one. Your essay provides you with a valuable opportunity to convey that you are a team player and to connect experiences highlighting your collaboration skills in relation to your academic interests and prospective Johns Hopkins major. Let's analyze how to answer Johns Hopkins short answer questions in the following discussion.
How To Answer Johns Hopkins Short Answer Questions?
Founded in the spirit of exploration and discovery, Johns Hopkins University encourages students to share their perspectives, develop their interests, and pursue new experiences. Use this space to share something you'd like the admissions committee to know about you (your interests, your background, your identity, or your community), and how it has shaped what you want to get out of your college experience at Hopkins. (300-400 words)
If you have experience working on applications for other schools, you are aware that many schools will present you with multiple prompts. Although this may be a welcome change from the number of essays you've been required to write, the fact that you only have to respond to one prompt makes it more difficult to make an impression that will last.
Given that this is the only school-specific question you will be asked, this is an excellent opportunity to elaborate on why you have chosen Hopkins and how you would be an asset to the student body there. You have a reasonably large amount of space at your disposal in which to elaborate on who you are and what makes you tick in this section.
Because they are interested in discovering that one unique facet of you, you should avoid revealing multiple facets of your personality. Instead of thinking about breadth, focus on depth. The admissions officers are interested in learning about the things that are most important to you. Make sure that your essay addresses the following questions when you are writing it:
What is the defining characteristic that sets you apart from everyone else?
How has this impacted the way you look at things and the experiences you've had?
How has this impacted the goals that you have?
What do you hope to achieve during your time at Johns Hopkins, and how do you plan to get there?
"Students who are eager to follow their interests at the college level and are enthusiastic about joining the campus community," is what Johns Hopkins University is looking for in its applicants. Consider an anecdote that illustrates how your history or interests are connected to the work that you are doing intellectually so that you can provide a personal and unique response. Have you ever taken the initiative to lead any projects that helped your school or the community around you?
Have you established a group or organization within your industry that encourages participation from others? Have members of your family history had a significant impact on the path that you've chosen to take in your academic career? It is made abundantly clear by the admissions officers that it can be any side of you. You are free to write about anything so long as you have not previously discussed this aspect of your identity in the personal statement that you submitted with the Common Application.
The question wants to know how the presence of this aspect of you has influenced your decision to attend Hopkins. Not only do admissions officers want to know what sets you apart from other applicants, but they also want to know what you can contribute to their particular school.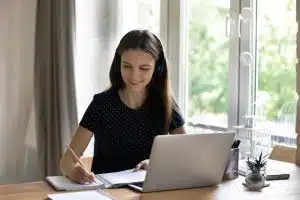 They want to evaluate how well you would get along with other students at Johns Hopkins and want to know what your priorities are in a group setting or the classroom. Because Johns Hopkins places a high value on both leadership and community, it is important that you select an example that best demonstrates your ability to work with others and that you make effective use of the space that you have been allotted to transport the admissions officers to the setting of a specific anecdote.
However, try not to spend too much time discussing what occurred; rather, focus on demonstrating how you have made an impact, how the event has changed your perspective and goals, and how Hopkins is the place to pursue your interests. The admissions committee should have a clear understanding of the impact you have made after reading your essay. They should also be able to take away what your primary passions are and be able to visualize how you could contribute to the Johns Hopkins campus in the event that you are accepted.
Essays Submitted Via the Common Application (Required)
The Common Application Essay is a component of the Common Application admissions process that is utilized by over 800 colleges and universities throughout the United States. The Common Application is required to be finished at some point in time by the overwhelming majority of students who are applying to colleges in the United States.
The application for 2021-2022 includes six core prompts, one free-form prompt, one additional information section, and the COVID-19 prompt, which was previously optional and appeared in 2020. In the past five years, neither the core nor the free-form prompts have undergone any significant changes.
Reading through examples of Common Application essays that were successful in getting students accepted to the schools of their choice is an important component of writing a successful application essay.
Your ability to write in a way that is both clear and concise on the subject matter that you have chosen will be demonstrated in the essay, and it will also help you distinguish yourself using your own unique voice. What information about you, apart from your courses, grades, and test scores, do you want the people who read your application to take away? Pick the answer choice that provides you with the most assistance in answering that question, and then compose an essay of no more than 650 words long, using the question as a jumping-off point to inspire and organize your response. Keep in mind that the 650-word count is not your goal but rather your limit. You are free to make use of the entire range, but you should not feel compelled to do so.
Prompt No. 1
Some students have a background, identity, interest, or talent that is so meaningful they believe their application would be incomplete without it. If this sounds like you, then please share your story.
Prompt No. 2
The lessons we take from obstacles we encounter can be fundamental to later success. Recount a time when you faced a challenge, setback, or failure. How did it affect you, and what did you learn from the experience?
Prompt No.  3
Reflect on a time when you questioned or challenged a belief or idea. What prompted your thinking? What was the outcome?
Prompt No. 4
Reflect on something that someone has done for you that has made you happy or thankful in a surprising way. How has this gratitude affected or motivated you?
Prompt No.  5
Discuss an accomplishment, event, or realization that sparked a period of personal growth and a new understanding of yourself or others.
Prompt No.  6
Describe a topic, idea, or concept you find so engaging that it makes you lose all track of time. Why does it captivate you? What or who do you turn to when you want to learn more?
Prompt No.  7
Share an essay on any topic of your choice. It can be one you've already written, one that responds to a different prompt, or one of your own design.
AdmissionSight has also delved into the specifics of writing Common App essays. You may read some examples of essays that worked to have a clearer picture.
What Does Johns Hopkins Look for in Essays?
Though most successful Johns Hopkins short answer questions are those honest and which expose personal vulnerabilities, let's take a closer look at what does Johns Hopkins look for in essays. Essays should highlight the characteristics that would make you an asset to the community at Johns Hopkins University.
The admissions committee at Johns Hopkins should be able to see you as a person rather than a statistic after reading your supplemental essay for the university. This essay should reveal who you are beyond your grades and transcript.
When it comes to writing your Johns Hopkins supplement, one of the most fruitful resources you can draw from is the university itself.
On the page titled "Essays That Worked" located in the admissions information section of their website, there are numerous examples of essays that caught the attention of the admissions committee. Read these essays as a favor to yourself. You won't regret it.
Not only does the university provide these powerful essays, you will also be able to read admissions committee comments that explain exactly what aspects of the essay resonated with them and why they chose to admit applicants who wrote those responses to Johns Hopkins short answer questions.
Reading the essays written by other students is still important, despite the fact that the prompt you will be responding to in your own writing is not the same. You can apply what you learn from analyzing the tone, style, and structure of these essays to your own writing by following the steps outlined above.
When you read the comments made by the admissions committee, you will notice that the main recurring theme is how the essay enables them to envision the student and how they will behave while on campus. This is something that will stand out to you when you read the comments. These are hints that will help the admissions committee decipher how the essay is being read. Other considerations to take into account are as follows:
It is abundantly clear that Johns Hopkins places a high value on innovative and creative essay structures. If you have no trouble writing in that manner, then going in that direction could be the path you should take. As was just mentioned, make sure that your personality shines through in your essay and that you highlight the things that really interest you.
The topic of diversity is discussed in many of the essays. This is obviously a theme that Johns Hopkins University is looking for in prospective students, and it could take the form of multicultural heritage, broad interests, or the ability to not pass judgment.
It's okay if you don't feel confident working with more complex structures or don't have a story to tell about how diversity impacts your life. One that is convoluted, poorly paced, and tacks on a theme at the end is not as compelling as one that is straightforward and well-told.
In this kind of essay, people frequently make a number of blunders. Here are some tips to assist you to stay away from errors:
Don't just write something because you believe the admissions officer will be interested in reading it. Talk about a memorable encounter you had.
Your history does not necessarily need to be a happy one. In fact, discussing difficult aspects makes you seem more mature because mistakes are an inevitable part of learning and development.
Be careful how you present it if you choose to discuss a period when things went well. Although it may be tempting to boast, it is much preferable to highlight achievements in the context of what you have discovered.
Language and context are crucial. Don't simply praise Johns Hopkins. Justify the importance and value of those traits or opportunities to your education.
Review the prompt frequently. This will assist you in maintaining your attention, staying on topic, and making every word pertinent.
This is not the place to write about how thrilled you are to be applying to Johns Hopkins, even if you are. You want to be able to demonstrate to the institution that your writing is precise, concise, and focused.
Last but not least, and this really ought to go without saying, these supplemental essays for Johns Hopkins are examples. You shouldn't consider them to be a template for how you should organize the responses you submit for Johns Hopkins short answer questions. You should also avoid drawing parallels between the experiences described in these supplemental essays for Johns Hopkins and your own.
The essays submitted to Johns Hopkins are considered personal statements. Each individual is one of a kind, and so will each essay that is written. Don't worry if your Johns Hopkins application essay doesn't look exactly like the samples provided because successful essays for Johns Hopkins will be inherently unique.
Everything that is a part of your application to Johns Hopkins, from your mid-year report to the Johns Hopkins short answer questions, should be given careful consideration. Consider each section of the application to be important in the process of developing a compelling candidate profile.
Most applicants to more competitive schools, such as Johns Hopkins, have strong academic credentials in the form of high test scores and grade point averages. Therefore, the essay that you submit to Johns Hopkins becomes an opportunity for you to differentiate yourself from the other applicants. The quality of the supplemental essays that you submit to Johns Hopkins can have a significant impact on whether or not you are admitted.
AdmissionSight is more than willing to be of assistance to you in writing college application essays and Johns Hopkins short answer questions if you would like to request such assistance. You are welcome to schedule an initial consultation for us to discuss the matter further.