Lehigh and MIT: A Look at the Differences and Similarities
When it comes to choosing a university to attend, there are countless factors to consider. Two universities that frequently get compared are Lehigh University and the Massachusetts Institute of Technology (MIT). While these institutions have some similarities, there are also significant differences that can impact a student's experience.
In this article, we will dive into the details of how Lehigh and MIT compare in various aspects, from location to campus life.
Location and Campus: How do Lehigh and MIT compare?
Lehigh University is located in Bethlehem, Pennsylvania, while MIT is situated in the heart of Cambridge, Massachusetts. Both universities are on the East Coast and have easy access to major cities such as Philadelphia, New York City, and Boston.
While Bethlehem is a smaller town, it provides a quieter environment that can be appealing to some students. Meanwhile, Cambridge is bustling with activity and provides a more vibrant atmosphere.
The campuses of these universities also have striking differences. Lehigh's campus is spread across 2,000 acres with traditional collegiate gothic architecture and several sports facilities. MIT's campus, on the other hand, is known for its modern architecture and futuristic vibe, with some buildings designed by world-renowned architects.
Student Body: Demographics and Diversity at Lehigh and MIT
Lehigh University enrolls around 7,000 undergraduate and graduate students, with a student-to-faculty ratio of 9:1. Students come from all 50 states and over 100 countries, and the university boasts a diverse student body. MIT, with around 11,500 students, also has a diverse student body from all 50 states and 154 countries.
Additionally, both Lehigh and MIT have a strong commitment to promoting diversity and inclusion on their campuses. Lehigh has a Multicultural Affairs Office that provides support and resources for underrepresented students and offers programs and events to celebrate diversity.
MIT has a Diversity, Equity, and Inclusion Office that works to create a welcoming and inclusive environment for all students, faculty, and staff and offers training and education on diversity-related topics. Both universities also have active student organizations dedicated to promoting diversity and cultural awareness.
Academic Programs: Areas of Study Offered at both Universities
Lehigh University offers a range of undergraduate and graduate programs, including liberal arts, business, engineering, and the sciences. The university has five colleges: The P.C. Rossin College of Engineering and Applied Science, the College of Arts and Sciences, the College of Business, the College of Education, and the College of Health.
MIT, on the other hand, is renowned for its world-class programs in engineering, science, and technology. The university has five schools: the School of Architecture and Planning, the School of Engineering, the School of Humanities, Arts, and Social Sciences, the Sloan School of Management, and the School of Science.
Faculty and Staff: A Comparison of Teaching Quality at Lehigh and MIT
Both Lehigh and MIT have highly qualified and accomplished faculty members. Lehigh has approximately 500 full-time and over 300 part-time faculty members, while MIT has over 1,100 faculty members. Both universities have a low student-to-faculty ratio, providing ample opportunities for personal interactions between students and professors.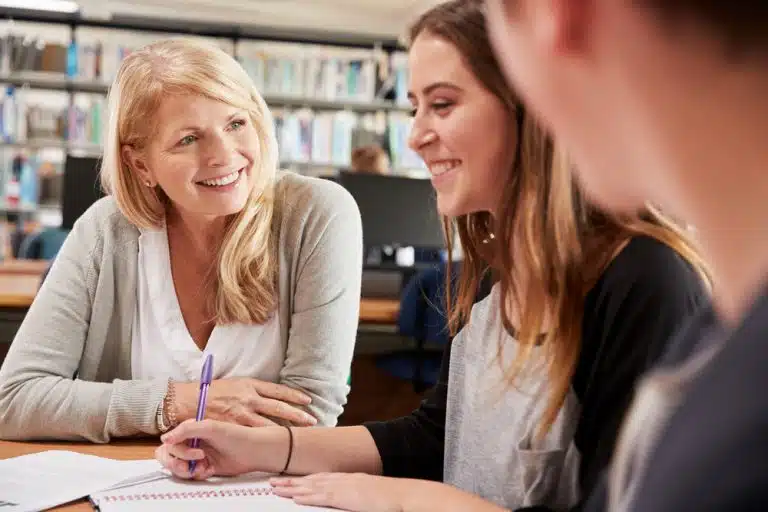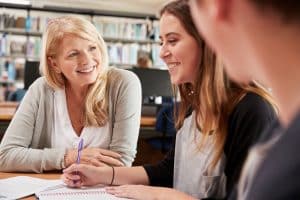 Despite the differences in the number of faculty members, both Lehigh and MIT have a strong commitment to teaching excellence. Lehigh has a Teaching and Learning Center that provides resources and support for faculty members to enhance their teaching skills. Similarly, MIT has a Teaching and Learning Laboratory that offers workshops and consultations to help faculty members improve their teaching effectiveness.
Furthermore, both universities have dedicated staff members who support the academic mission of the institution. Lehigh has over 1,000 staff members who work in various departments such as admissions, financial aid, and student affairs.
Similarly, MIT has over 3,000 staff members who provide administrative and support services to students and faculty members. The contributions of these staff members are essential to the smooth functioning of the universities and the success of their students.
Research Opportunities: Exploring the Research Culture at Lehigh and MIT
Both Lehigh and MIT have a strong focus on research, with many opportunities for students to engage in research projects and collaborate with professors. As a research-intensive institution, MIT has a vast array of research centers and initiatives, including research in energy, transportation, and healthcare. Lehigh also has several research centers and institutes, including the Energy Research Center and the Institute for Cyber Physical Infrastructure and Energy.
Furthermore, both Lehigh and MIT offer undergraduate research programs that allow students to work on cutting-edge research projects alongside faculty members. These programs provide students with valuable hands-on experience and the opportunity to contribute to groundbreaking research in their field of interest. Additionally, both institutions have strong partnerships with industry leaders, providing students with access to real-world research opportunities and potential career paths.
Campus Life: Housing, Dining, Clubs, and Extracurriculars at Lehigh and MIT
Both universities offer on-campus housing for students, with a range of options from traditional residence halls to apartment-style living. Lehigh's residence halls are known for their classic collegiate gothic architecture, while MIT's housing facilities offer modern amenities and conveniences.
Both universities have a wide variety of student clubs, organizations, and extracurricular activities. Lehigh offers over 200 clubs and organizations, including academic, athletic, and social groups. MIT has over 500 student groups, including academic, athletic, and cultural clubs.
Lehigh University has a strong focus on community service and offers many opportunities for students to get involved in volunteer work. The university has partnerships with local organizations and non-profits, allowing students to make a positive impact in the surrounding community. MIT also offers community service opportunities, with programs such as the Public Service Center and the Priscilla King Gray Public Service Center.
Both universities also have a variety of recreational activities available for students. Lehigh has a state-of-the-art fitness center, an indoor track, and multiple sports fields and courts. MIT has a similar fitness center, as well as an Olympic-sized swimming pool and ice skating rink. Both universities also offer outdoor recreational opportunities, such as hiking and skiing in the nearby mountains.
Career Opportunities: Job Prospects for Graduates from Lehigh and MIT
Lehigh and MIT are both well-known for their strong career networks. Lehigh has a top-ranked career services program, with over 24,000 alumni working in various industries. MIT has a large alumni network of over 130,000, with many graduates working in science, engineering, and technology.
Graduates from Lehigh and MIT have a high employability rate, with many securing jobs within six months of graduation. Lehigh graduates have gone on to work for top companies such as Google, Amazon, and Goldman Sachs, while MIT graduates have landed jobs at companies like Apple, Microsoft, and Boeing.
Both Lehigh and MIT offer a wide range of career resources to their students, including career fairs, networking events, and internship opportunities. Lehigh's Center for Career and Professional Development provides students with personalized career coaching, resume and cover letter reviews, and access to job and internship postings. MIT's Career Advising and Professional Development office offers similar services, as well as workshops on job search strategies and salary negotiation.
Admissions Process: How to Get into Lehigh and MIT
Both Lehigh and MIT have highly selective admissions processes, with strict requirements for applicants. Lehigh considers factors such as an applicant's high school record, standardized test scores, essays, and letters of recommendation. MIT also considers an applicant's academic achievements, essays, and extracurricular activities, but also places a significant emphasis on math and science performance.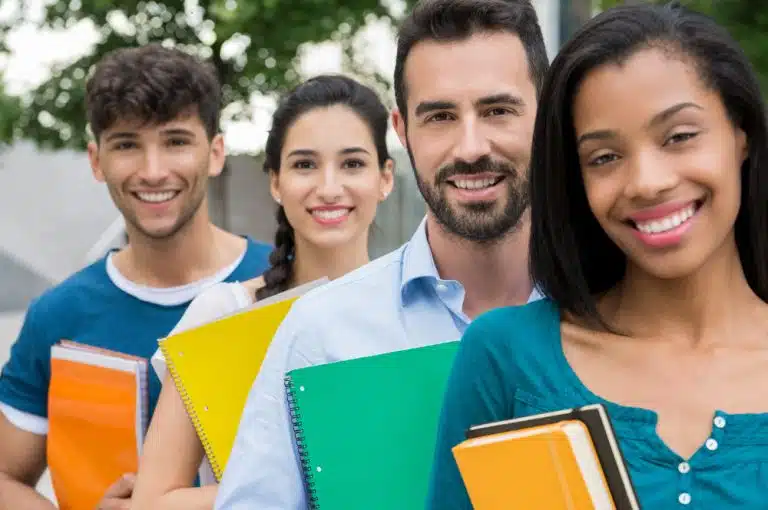 It is important for applicants to note that both Lehigh and MIT have holistic admissions processes, meaning that they consider the whole applicant and not just their academic achievements. This means that applicants should focus on showcasing their unique experiences, passions, and skills in their application materials.
Additionally, both Lehigh and MIT offer various resources for prospective students to learn more about the admissions process and the university as a whole. This includes campus tours, information sessions, and virtual events. It is highly recommended that applicants take advantage of these resources to gain a better understanding of the university and to make a strong impression on the admissions committee.
Tuition Costs: A Comparison of the Expenses to Attend Lehigh vs MIT
As with most universities, attending Lehigh and MIT can be quite costly. Lehigh's annual tuition and fees are around $57,000, while MIT's tuition and fees are around $53,450. It is important to note that these costs do not include room and board and other expenses such as textbooks and supplies.
However, both universities offer financial aid and scholarships to help offset the cost of attendance. Lehigh offers need-based aid and merit scholarships, while MIT offers need-based aid, merit scholarships, and athletic scholarships. It is important for students to research and apply for these opportunities to help make attending these universities more affordable.
Additionally, both Lehigh and MIT have programs in place to help students manage their finances while in school. Lehigh offers financial literacy workshops and one-on-one counseling sessions with financial aid advisors.
MIT offers a similar program called MoneyTalks, which provides financial education and resources to students. These programs can help students make informed decisions about their finances and avoid unnecessary debt.
Financial Aid Options: Scholarships, Grants, Loans, and Work-Study Programs
Both Lehigh and MIT offer a range of financial aid options, including scholarships, grants, loans, and work-study programs. Lehigh offers a need-based financial aid program that can cover up to 100% of tuition and fees. MIT offers a similar need-based financial aid program, with around 90% of students receiving some form of financial assistance.
It is important to note that scholarships and grants do not need to be repaid, while loans do. Work-study programs allow students to work part-time on campus to earn money to help pay for their education.
Additionally, both Lehigh and MIT offer merit-based scholarships for students who excel academically or in other areas such as athletics or the arts. It is recommended that students explore all of their financial aid options and apply for as many scholarships and grants as possible to minimize the number of loans they need to take out.
Alumni Network: The Impact of the Lehigh vs MIT Alumni Associations
Lehigh and MIT both have strong alumni networks that provide support, mentorship, and job opportunities for graduates. Lehigh's alumni network includes over 80,000 members across the globe, while MIT's alumni network includes over 130,000 members. Both universities have active alumni associations that organize events and programs to engage alumni and support the universities.
However, there are some differences in the impact of the Lehigh and MIT alumni associations. According to a recent survey, Lehigh alumni reported a higher level of satisfaction with the support and resources provided by their alumni association compared to MIT alumni. Lehigh alumni also reported a higher level of engagement with their alma mater, attending more events and donating more frequently.
On the other hand, MIT alumni reported a higher level of career advancement and earning potential, which may be attributed to the strong reputation and network of the university in the tech industry.
Sports Teams and Athletics Programs Offered at Lehigh vs MIT
Both Lehigh and MIT have a variety of sports teams and athletic programs for students to participate in. Lehigh has 25 varsity sports teams that compete at the NCAA Division I level. MIT has 33 varsity sports teams that compete at the NCAA Division III level. Both universities also offer club and intramural sports, as well as fitness centers and facilities for students.
Lehigh's varsity sports teams include football, basketball, soccer, lacrosse, and wrestling, among others. The university has a strong athletic tradition, with many of its teams consistently ranking among the top in their respective conferences. In addition to varsity sports, Lehigh also offers a wide range of club sports, including rugby, ultimate frisbee, and equestrian.
MIT's varsity sports teams include baseball, basketball, cross country, fencing, and sailing, among others. While the university competes at the Division III level, its athletic programs are highly competitive and have produced many successful athletes. MIT also offers a variety of club sports, including ice hockey, volleyball, and water polo, as well as intramural sports such as flag football and dodgeball.
Conclusion
Overall, when comparing Lehigh and MIT, it is clear that both universities have unique strengths and weaknesses. While MIT is known for its world-class programs in science, engineering, and technology, Lehigh has a diverse range of undergraduate and graduate programs and a strong emphasis on research and career development. Ultimately, the choice between these two universities will depend on a student's individual goals, preferences, and priorities.
Segue to AdmissionSight
At AdmissionSight, we firmly uphold the conviction that every student is entitled to the chance to pursue their dreams at their preferred college. Our mission is to equip you with the expert advice and unwavering support you need to secure a place at the schools you aspire to attend.
With a seasoned team of college admissions specialists, we've spent over a decade guiding students like you toward their academic goals. We want to emphasize this – our expertise and insights are your secret weapon to success.