MIT Regular Decision Notification Date
When Does MIT's Regular Decision Come Out?
The Massachusetts Institute of Technology (MIT) is a private research institution in Cambridge, Massachusetts which is committed to teaching, research, technology, and innovation, and provides cutting-edge education in science, mathematics, engineering, technical studies, computer sciences, and many other fields. If you aim to work in the fields of mathematics, computers, or any other type of technology, an education at MIT is well worth the hassle of applying. You may be wondering "When does MIT's regular decision come out?" The MIT regular decision notification date falls on Pi Day, March 14th.
Other than the regular decision process, there is an "Early Action" option for first-year applicants who want to start university the following fall term. The application process is the same regardless of the method you use.
Let's go over each application choice in detail.
Early Action
All applicants, domestic and international, can apply for Early Action. It is, as the name implies, for applicants who wish to apply and receive admission decisions earlier than regular applicants. MIT's Early Action has no restrictions or bindings. As a result, if you apply for Early Action, you are free to apply for other schools' early options.
However, be careful of any Early Option limits and bindings at other schools, as they may still affect your MIT early application. For example, if you apply to another school using "single choice" Early Action, your MIT application may have to be withdrawn.
The Early Action application is due on November 1st. You must complete and submit your full application profile as well as all required materials by the date specified.
Regular Decision
For individuals who intend to apply within the regular application round, "Regular Action" is the application option. If you choose this option, there are no application limits or bindings, as there are with Early Action.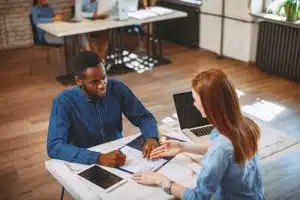 The Regular Action deadline is normally around the beginning of January. In the last admissions cycle, the deadline for submission of the application was January 5th. By the actual deadline, you must complete and submit your entire application profile as well as all relevant papers.
Admissions Decisions Notification
Early Action applicants will be notified of their admissions decisions in the middle of December. It is important to note that, in addition to being accepted or denied, it is also possible to be deferred. A deferred college application indicates that you are admitted, but your application will be placed in the pool of regular applicants and re-evaluated alongside their applications.
Meanwhile, the MIT regular decision notification date will be in the middle of March. MIT announced on their blog in March 2021 that regular admission decisions will now be disclosed on Pi Day, March 14th (because Pi is approximately 3.14). However, the MIT regular decision notification date is subject to rescheduling and adjustments, so applicants must check MIT updates from time to time.
How Does the MIT Admissions Process Work?
MIT is one of the greatest schools in the country, with a tough curriculum, cutting-edge technology, and distinguished faculty. It is no surprise that tens of thousands of students are thinking about how to get into MIT. To get admitted, you need to have more than just good grades and standardized exam scores. Though MIT is not a member of the Ivy League, it is highly ranked and possibly more selective, despite having a higher admittance rate than the Ivies until recently.
When determining how to get into MIT, keep in mind that there are no minimum MIT GPA requirements. However, 97% of admitted students to the MIT Class of 2025 graduated in the top 10% of their classes, so your GPA must be excellent to compete.
This also means that, while there are no minimum GPA requirements at MIT, you'll need mostly A's in all of your classes—but make sure not to pick easy courses to meet your goal for GPA. MIT considers the rigor of your course load in addition to your GPA. To demonstrate your ability to manage academic obstacles, you should take honors, AP, or IB courses, as well as classes at your local community college.
Starting in the 2021-2022 admissions cycle, MIT no longer requires standardized testing, although you may still submit your SAT or ACT scores if you believe they will help your application. All the following materials must be prepared and submitted by each candidate in order to be considered for admission to MIT:
Completed MIT application general information (with parent information and field of study included)
Five short answer essays
One open-ended essay
The MIT activity list (limit to 4 activities only)
The MIT Self-Reported Coursework form
Two letters of recommendation: one from a math or science teacher and the other from a humanities, social science, or language teacher
A Secondary School Report that includes an official high school transcript as well as an optional counselor recommendation and a School Profile
Mid-year and final grade reports
An application fee of $75 (you may apply for a fee waiver)
Applicants may additionally submit supplemental materials, including supplemental recommendations, in support of their application to MIT. The university strongly advises applicants to send these materials electronically. MIT also provides a limited number of Educational Counselor interviews.
It's natural to feel as though your application has entered a black hole after clicking the submit button. So, what occurs between the time you apply and the time the MIT regular decision notification date arrives? Let's quickly go over the admissions process.
A lot of students are curious about "How does the MIT admissions process work?" Once your application is complete, it will be read by a senior admissions officer who will evaluate it holistically and within its context. Strong applications will be reviewed by additional admissions officials, who will create a summary for the Admissions Committee. These summaries, together with your whole application, will then be sent to the selection committee, which will include numerous groups of admissions staff and faculty members. Before an application is placed on the admit pile, at least a dozen people will discuss and debate it extensively.
The committee procedure assures that every judgment is right in the context of the overall applicant pool and that no single individual's prejudices, preferences, or knowledge of a certain case can unjustly affect a decision.
MIT's process is student-centered rather than school- or region-centered. This implies that the admissions officers do not read your application alongside other students from your school or region to compare you; each applicant stands alone. There are no quotas based on school, state, or location. If other outstanding kids from your school or area apply, you are not at a disadvantage. Moreover, MIT does not consider legacy/alumni relationships in its decision-making process.
The institution strives to be as open and honest about its admissions process as possible.
How Many People Get Waitlisted By MIT?
Every year, MIT aims for a class of about 1,100 pupils. The school admits slightly more than that number each year based on the best predictions of the percentage of admitted students who will attend, presuming some will opt to go elsewhere. It is, however, impossible to forecast how many students will attend each year. MIT also retains a waitlist of students to cope with the uncertainty.
The school will not know whether it can admit students from the waitlist until admitted students will confirm their enrollment decisions in early May.
Now, how many people get waitlisted by MIT? The school typically provides a spot on the waitlist to more than 600 applicants. Not all those students will opt to stay on the waitlist, though. There were years when MIT did not admit anyone from the waitlist, while in some years, the school admitted as many as 25. However, it is hard to predict what will happen in any given year because MIT does not know how many students will accept their admission offer.
For the Class of 2026, MIT offered a spot on the waitlist to as many as 763 students. Let's learn more about the regular action admissions statistics in the most recent admissions cycle.
Regular Action Admissions Statistics for the Class of 2026
| | |
| --- | --- |
| Regular Action applicants | 18,986 |
| Students considered during Regular Action (including deferred students) | 28,474 |
| Regular Action admits (deferred students included) | 640 |
| Waitlisted students | 763 |
Waitlist
| | |
| --- | --- |
| Waitlisted students | 763 |
| Students admitted from the waitlist | 0 |
If you are still considering attending MIT and you are placed on the waitlist, MIT suggests you do the following:
After the MIT regular decision notification date in Mid-March, a wait list confirmation form will be made accessible online in early April. Please use the form to let MIT know whether you want to remain on the wait list after you've heard back from all the colleges you've applied to. An email will be sent when the confirmation form is ready.
Your application will be revisited in mid-May after MIT has determined how many more students the school can admit to the class. An update will be provided at that time.
If you haven't heard from MIT by the time you need to decide about enrollment at another college or university, make sure to respond to the admissions offer from another college or university by their reply deadline, even if doing so requires you to make a deposit.
You should prioritize selecting the college that best fits you out of those that have granted you admission. Because waitlists are unpredictable, it is always important to ensure your happiness regardless of the outcome. There is no need for you to submit any additional documents or updates.
If you have any queries, you can email MIT at admissions@mit.edu. There will be no waitlist updates until at least mid-May so you must wait patiently, at the same time look for other alternatives.
Does Early Action Increase Chances At MIT?
In keeping with tradition, MIT announced their regular admissions results for 2026 on Pi Day, March 14, at 6:28 p.m. MIT's dedicated team of admissions officers assessed thousands of applications, treating each one holistically.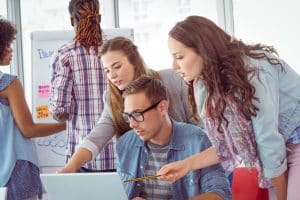 According to the post, MIT saw a 2% increase in Early and Regular Action candidates from the previous year, with a record high of 33,796 students applying to the MIT Class of 2026. The preceding two years' numbers were significantly higher than the pre-pandemic average of 20,000 applicants.
MIT Admission Statistics for the Class of 2026
| | | | |
| --- | --- | --- | --- |
| | Number of Applications | Accepted Students | Acceptance Rate |
| Regular Applications | 33,796 | 1,337 | 3.90% |
| Early Applications | 14,781 | 697 | 4.70% |
Does early action increase chances at MIT? It's simple to search for acceptance rates, and anyone who does so will see that most colleges have much higher acceptance percentages for early action applicants. This would look like an easy round of admissions to someone who isn't familiar with the process, but they might be missing out on an essential piece of the puzzle.
Students who apply for early action or early decision may be better qualified than those who apply for regular decision. After all, they are the students who have picked where they want to attend college months, or even years, in advance. Perhaps these are the same students who have been ahead of other curves throughout their high school careers.
For colleges, early applications are a guaranteed thing, and many of them want to predict their yield accurately. Colleges place a high value on yield. In essence, it is the percentage of accepted students who enroll. This is a critical factor to anticipate accurately, not only for financial reasons (since a full class means higher tuition) but it is also weighed by many institution rankings.
Early action candidates help a college anticipate yield more accurately since they have made a commitment to attend even before they are admitted.
The MIT acceptance rate is the number of students accepted by MIT each year divided by the number of students who apply in that same year. Currently, the acceptance rate at MIT is in the single digits.
This college acceptance rate might be difficult to assess, mostly because the Massachusetts Institute of Technology acceptance rate does not always represent the likelihood that you will be admitted to MIT. The number of available slots in the incoming class remains constant while more students apply to college and more people apply to more universities. This suggests that acceptance rates are decreasing across the board. Unfortunately, colleges cannot just expand easily to meet demand.
To say the least, the figures are intimidating. However, these figures do not always provide the entire picture. Like most schools of its caliber, MIT has a holistic admissions process that considers characteristics other than academic strength. Of course, your grades and test scores are significant, but most applicants will have an exceptional academic profile.
MIT is well-known for accepting students who excel in STEM fields. Today, however, the university aspires to go beyond the stereotype and establish a student body comprised of people who demonstrate additional characteristics, such as the strength of character.
Whether receiving admissions offer during the MIT regular decision notification date or in the early action process, congratulations on achieving your goal of attending the prestigious institution. MIT is an enormously selective school and you will be needing an expert's help during the admissions process. AdmissionSight has been helping hundreds of students each year to get into their dream schools.
Every component of your application is crucial, thus AdmissionSight offers several different programs to assist you with the different components of your application profile. Feel free to book an initial consultation today.