Northwestern Deadlines
What are the current Northwestern deadlines? The idea that Northwestern University is a highly selective school is not new; yet, getting into Northwestern and becoming a Wildcat in the year 2022 is significantly more difficult than it was in any previous year. This is true of the majority of elite colleges. Over the course of the past five years, the acceptance rate has stayed below 9%.
There are two different application processes that can be used when applying to Northwestern. Sending in your application far earlier as part of an early decision application plan indicates that you are making a firm commitment to attending Northwestern if your application is accepted. If Northwestern University is at the top of your list of schools to attend and you have your entire application papers ready, based on the Northwestern deadlines, by November, this is an excellent strategy for you to follow.
Regular decision is a suitable strategy for students who are not completely determined about their initial choice of college and would want some time to examine their options. This plan allows students to apply to colleges throughout the year. Acceptance rates upon making an early decision are often greater than acceptance rates upon making a regular decision. During a recent admissions cycle at Northwestern, Early Decision candidates constituted approximately half of the total number of students offered admission to the university. The Early Decision acceptance rate at Northwestern University is reportedly 25%, as reported by U.S. News.
| | | | |
| --- | --- | --- | --- |
| Application Plan | Application Deadline | Decision | Enrollment |
| Early Decision | November 1 | Mid- December | February 1 |
| Regular Decision | January 3 | Late March | May 1 |
The procedure for getting into Northwestern University is a lengthy one, and there are certain dates that you have to achieve in order to be considered. You will find a list of the deadlines for applicants interested in the Regular Decision below.
December
You have one more month to take the SAT or ACT in order to have your scores sent to Northwestern on time. If you miss this deadline, your scores will not be sent.
January 3 (at 11:59 pm, based on the applicant's local time).
Based on the Northwestern deadlines, you are required to hand in a lot of different materials by this point, including the following:
Application for Common Application or Application for Coalition Application
Supplemental essay titled "Why Northwestern"
Secondary school report
Recommendation from a Teacher
Results of standardized examinations
An application fee or a waiver of the application fee
Late March
At this point of the Northwestern deadlines, Northwestern will let you know whether or not you have been accepted.
May 1
This is the last day for you to make a decision and hand in your deposits for housing and tuition, both of which are non-refundable.
In addition, the Early Decision program requires you to submit your application materials sooner and provides you with a decision on your admissions status before any other applicants. The following dates have been designated as the most important cutoff points for the admissions process if you are considering submitting an Early Decision application:
October
This is the final month in which you are able to take either the SAT or the ACT in order to get your scores sent to Northwestern in a timely manner.
On November 1, at 11:59 p.m., applicant's local time (or earlier), if possible
Based on the Northwestern deadlines, along with the agreement for the Early Decision, there are a number of other materials that you need to provide by this time:
Application for Common Application or Application for Coalition Application
Supplemental essay titled "Why Northwestern"
Secondary school report
Recommendation from a Teacher
Results of standardized examinations
Application fee or waiver of application fee
Mid-December
At this point, we will let you know whether or not you have been accepted.
February 1
This is the last day for you to make a decision and hand in your deposits for housing and tuition, both of which are non-refundable.
Does everyone get a Northwestern interview?
Does everyone get a Northwestern interview? The timing of your application to Northwestern will determine whether or not you are given the opportunity to participate in an optional interview with a member of their Alumni Admission Council. The interviewers are alumni volunteers from your region who will meet with you based on the order in which you submit your application.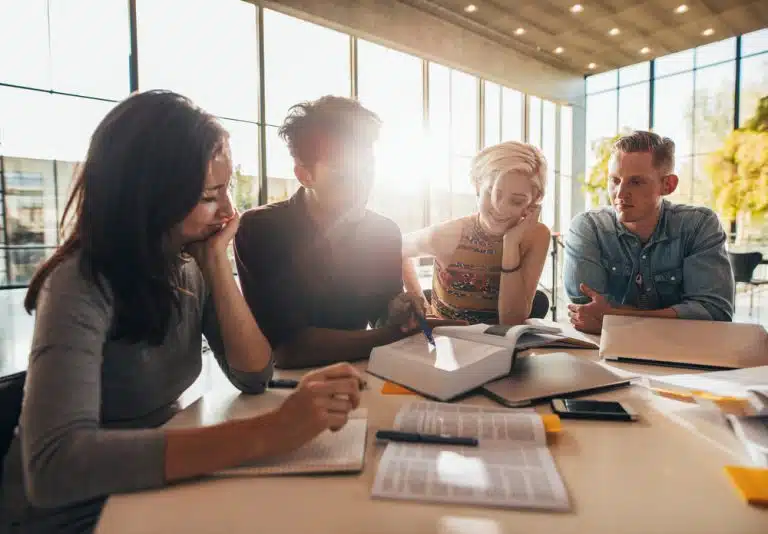 The interview gives you the chance to put a face and a personality to the application you submitted earlier. Interviews are offered to applicants for both Early Decision and Regular Decision, and applicants will be accommodated for them based on the availability of alumni.
According to the university's official policy, students who are unable to participate in interviews do not face any kind of disadvantage. It is true that many students have been accepted without having to participate in an interview; however, it is strongly recommended that you make the effort to participate in an interview because it provides you with a one-of-a-kind opportunity to talk about yourself and enables you to let more of your personality shine through your application.
When does Northwestern Release Decisions?
When does Northwestern release decisions? Midway through the month of December, students will be notified of Northwestern's decision. If they are accepted, they will have until February 1 to submit their deposits for tuition and lodging.
As a result of the fact that they won't be aware of the specifics of their financial assistance package until much later, students who opt for Early Decision frequently express anxiety about the cost of their education.
There is a commitment on the part of Northwestern to alleviate this anxiety by ensuring that they would cover students' financial needs; nonetheless, there is an option for students to withdraw from the program if their financial demands cannot be met.
Consider the following scenario: a student discovers that the financial aid package they have been granted is insufficient to satisfy their needs, and the student is unable to amend the terms of their aid package through the appeals process. In that scenario, Northwestern will release students from the legally binding Early Decision agreement so that they can submit their applications to other schools.
Students who are interested in conducting an additional study into what their possible financial assistance package would be are encouraged to use the Net Price Calculator, which will provide them with an estimate rather than an exact figure. Students are able to get a clearer picture of the need-based aid programs to which they may be entitled by using this tool.
In addition, the application date for Early Decision at Northwestern is November 1, which is a full two months before the due for Regular Decision. Because Early Decision is a legally binding decision, students must be absolutely certain that Northwestern is the right school for them in order to participate.
Students can gain full confidence that Northwestern is the perfect fit for them by conducting research, seeking help from staff and students, and exploring the campus and city. Having a strong conviction like this can seem intimidating, but students can overcome this feeling by exploring the campus and city.
Does Northwestern require SAT for 2022?
Does Northwestern require SAT for 2022? Up to the year 2020, undergraduate applicants to Northwestern had to submit either their SAT or ACT scores in order to be evaluated for admission. NU has decided to implement a test-optional policy for incoming students through the 2022–2023 admission cycle in order to assist students in navigating the difficulties associated with testing and college access during the epidemic.
There is no requirement for applicants to submit their SAT or ACT results; however, applicants are welcome to do so if they choose. Regardless of whether a student chooses to send in their scores from the SAT or ACT, they are welcome to send in scores from other types of testing (such as those from the Advanced Placement or International Baccalaureate programs) to be taken into consideration throughout the evaluation process.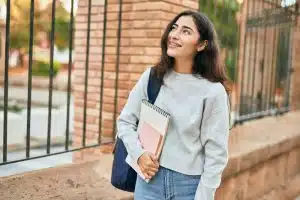 NU acknowledges that cancellations and registration caps have resulted in disruptions to students' study plans and a reduction in their opportunity to take an exam several times. Therefore, even if a student is able to sit for the SAT or ACT, they may be dissatisfied with their result and request that NU does not take their score into consideration when evaluating their application. This preference will be taken into account throughout the admissions process at Northwestern, but applicants are not required to reveal their test scores.
Having said that, NU is happy to consider your test scores if you believe they accurately reflect your potential in the classroom. As part of our holistic examination, Northwestern University will continue to consider an applicant's scores in conjunction with all of their other application materials if that candidate chooses to report them.
To provide some context regarding how NU makes use of scores, as well as the reasons why they have required them in the past: The combination of grades from high school and results on standardized tests has been demonstrated to increase the prediction of academic performance in college.
This is true despite the fact that grades alone are a good predictor of academic success in college. (On their own, test scores are not nearly as reliable a predictor of academic performance as grades are.) Therefore, despite the fact that Northwestern believes that applicants can hold their own without test scores in this year's cycle, they will still find value in scores if you choose to send them in.
Northwestern GPA Requirements
The Northwestern average GPA requirements probably inform your thinking as you figure out how to get into Northwestern. However, the university does not make public the typical grade point average at Northwestern. In point of fact, there are not many undergraduate student enrollment figures available from any of the application dates offered by Northwestern.
You should, however, presume that the average grade point average at Northwestern is at least 4.0 because of the school's high ranking and the average SAT score of Northwestern students. Even though they do not make the Northwestern average grade point average public, NU claims that the majority of the undergraduate student body at Northwestern is comprised of individuals who placed in the top ten percent of their high school class. Therefore, since Northwestern does not publish its average GPA data, you should base your calculations on your class standing and the assumption that your weighted GPA is 4.0.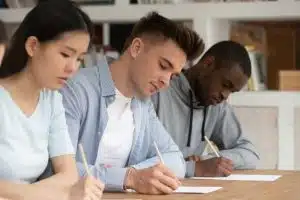 Even without knowledge of the typical GPA at Northwestern, you can still put up a strong schedule of classes. When deciding which classes to take, you should prioritize two priorities: academic rigor and academic performance. Students at Northwestern who enroll in difficult classes contribute significantly to the university's overall average grade point average. Therefore, the admissions committee searches for candidates who are taking a variety of the most challenging courses that are offered.
What kind of student does Northwestern look for?
What kind of student does Northwestern look for? Students who overcame obstacles during their high school careers and graduated in the top ten percent of their classes are a priority for admissions officers at Northwestern University. This is due to the prestigious nature of the institution.
The academic program at Northwestern is challenging because the school genuinely cares about the well-being of its students. The administration at Northwestern has designed the application procedure with particular prerequisites in order to guarantee that prospective students are up to the task that will be presented to them.
The GPA scale that your high school may have utilized is irrelevant to the fact that Northwestern is regarded as an exceptionally competitive institution. When it comes to deciding a student's application status, the Northwestern admissions office takes all official grades, test scores, and transcripts into consideration. However, they also adhere to their "fit factor," which is another element. This element allows admissions examiners to look beyond a candidate's scores and discover the meat and potatoes of their application.
Your work ethic, self-confidence, and perseverance can be inferred from your test scores, and Northwestern University seeks students with strong work ethics. However, they are also looking for students that place a high value on honesty, ethics, and involvement in their communities. These are the types of students who should attend Northwestern, and these are the characteristics that admissions officers will look for in your application.
Interest in and enthusiasm for scholarly pursuits
The admissions office at Northwestern thinks that work at the university level isn't satisfying if it's not done with enthusiasm. On your application, highlight the hard classes, fun projects, novel themes, and diverse experiences that have fuelled your curiosity. This will demonstrate the excitement you have for academic greatness, which is an important quality to demonstrate.
Participation in local community activities
Research is one of the primary ways that Northwestern, like other great universities, works to better its community and show that it cares about its residents. Your passion for making your city a better place should be highlighted as often as possible in your application to Northwestern. Chicago has many diverse neighborhoods and communities that are in need of what Northwestern has to offer.
Candor regarding one's individual characteristics
An excessive number of college admissions committees do not spend enough time getting to know the little things about their applicants, and this is one aspect of the admissions process that sets Northwestern apart from other schools. The admissions office at Northwestern is a firm believer in keeping things as simple as possible.
When you're in the midst of the college application process, it can be easy to get myopic. It would appear that the only things that are on your mind while you are working on your writing are your test results and the language used in academic settings. If you want to get into Northwestern, you should give yourself the challenge of taking a step back and letting the details that make you unique stand out in your application.
How do you plan to make the most of your time at Northwestern?
When reviewing your application, Northwestern's first concern will be determining the reasons behind your decision to attend their institution in the first place. If you continue to make connections between what you have to offer and what Northwestern can do for you, you will be well on your way to delivering an application that will capture the attention of the admissions committee.
What are you capable of doing through Northwestern's programs?
The high rankings earned by Northwestern University are evidence of the institution's dedication to providing a curriculum that is both comprehensive and innovative. If you decide to look into Northwestern in more detail, you will immediately discover that the university offers a wide variety of academic programs; regardless of whether you are interested in journalism, the performing arts, business, or politics, Northwestern has a program that will suit your needs.
If you need help putting the finishing touches on your early applications, or want some advice on whether or not applying Early Decision or an Early Action is a good option for you, at AdmissionSight, we have over 10 years of experience guiding students through the competitive admissions process, including our athletic recruitment program.
AdmissionSight can help you put your best foot forward when applying to college this fall. Contact us today for more information on our services.