Notable Alumni at UCLA
UCLA consistently ranks highly on lists of the "best" public and private universities that are published on a national and worldwide level, including the most well-known list compiled by U.S. News & World Report.
As the southern branch of the storied California State Normal School, UCLA was established in 1882 and is now the flagship of the UC system. UCLA is the system's second-oldest institution and a national leader in innovation, education, and athletics. UCLA is one of the few "Public Ivies," or public universities with academic standing and results comparable to those of the prestigious Ivy League institutions. The university has a long list of distinguished notable alumni at UCLA faculty.
In reality, UCLA has ties to people who have won the highest accolades in the world, including five Turing Award winners and 27 Nobel Prize winners.
What is the acceptance rate at UCLA?
What is the acceptance rate at UCLA? UCLA received more than 139,000 applications for the 2020–2021 admissions cycle but only admitted about 15,000 students, for an acceptance rate of fewer than 11%. These figures highlight how difficult it is to get into UCLA.
Students must carefully follow application rules, craft appealing personal statements, and have competitive grades in order to stand out for the correct reasons. The unweighted GPA of 3.75 or higher was present in nearly 92% of all admitted candidates for UCLA's class of 2025. This class's average GPA was 3.92.
Who are the notable alumni at UCLA?
Who are the notable alumni at UCLA? AdmissionSight listed below are some outstanding and brilliant alumni who are pioneers in their industries. You can visit the UCLA website to view the complete list of notable alumni at UCLA.
Kareem Abdul-Jabbar
One of the finest basketball players to ever represent the United States is Kareem Abdul-Jabbar. He is a best-selling book author and has also held the position of a basketball coach. He spent 20 seasons with the National Basketball Association (NBA) over his lengthy career before quitting.
He received numerous honors for his impressive winning streak. He held the record for the most points scored and games played in the NBA at the time of his retirement in nine different categories. He won six NBA titles, including one while playing for the Milwaukee Bucks and five while playing for the Los Angeles Lakers. He has made a name for himself as one of the most gifted and accomplished individuals.
Jackie Robinson
One of the most inspiring and eminent people of the 20th century was Jackie Robinson, the first African-American to play in "Major League Baseball." Robinson showed the world that the spirit of a game has nothing to do with color or race by persevering despite the racial segregation that was common during his period.
In addition to leading by example, he aided a whole generation of young African-American baseball players in their ascent to the "Major Baseball League." For him, baseball was more than just a game; it was a way to discuss racism and demonstrate his equality with the other members of the team. His transformation from a baseball player who faced discrimination to one of the sport's most well-known players, though, was rather daring.
Russell Westbrook
American basketball player Russell Westbrook III is a dominant force for the NBA's Houston Rockets. He came from a sporting household and began showing off his abilities as a young child. Russell has come a long way, from earning the highest accolades while competing for his college team to emerging as one of the most well-known "NBA" stars.
Mila Kunis
Also included on our list of notable alumni at UCLA is the American actress Mila Kunis who is most known for playing "Jackie," the brash, chirpy, and conceited rich girl in the sitcom "That '70s Show." She has achieved success and moved beyond the confines of "That '70s show," but she will always be recognized for her bothersome habits and her quick wit.
Since then, she has had numerous television appearances, most notably in the animated comedy "Family Guy" and a small part in the drama series "7th Heaven." When she first started out in movies, the majority of them were released much later than the scheduled release date. She persisted, though, and started catching people's attention for her range as an actor and her provocative language.
Carol Burnett
Carol Burnett is a well-known American actress and comedian. She is unquestionably a pioneer in the field of television entertainment and is best known for appearing on the venerable television variety program "The Carol Burnett Show." Her life is the epitome of the "rags to riches" tale, starting with a difficult time in her early years and ending with all the glitz and glamor.
She actually used the grief as fuel for a life filled with laughing, smiles, comedy, and entertainment. Burnett first appeared in the entertainment industry as a guest star, but she rapidly asserted her authority and embarked on an illustrious career. She developed a clumsy slapstick comedic style over time, which the audience adores.
John Williams
John Williams is an American composer, conductor, and pianist who has won numerous accolades and achieved great success. John's father was a well-known jazz percussionist; thus, he was exposed to music and orchestras at a young age.
He had his own jazz band by the time he was 15 and played and experimented with many different musical instruments. When he was 19 years old, he composed his first unique work, a piano sonata. Before breaking through in 1960s cinema and television, he worked as a jazz pianist and studio musician.
James Franco
Another one on our list of notable alumni at UCLA is the American actor, director, screenwriter, producer, educator, and author James Franco who also writes and directs. He acquired a strong desire to learn and enrolled in a number of colleges, primarily focusing on creative writing. His primary occupation remained acting, nevertheless.
He made his television debut in the cult favorite "Freaks and Geeks" on NBC. The movie "Never Been Kissed" was his first. Harry Osborn, the character he played in "Spider-Man," launched him to popularity. In the sequels "Spider-Man 2" and "Spider-Man 3," he played the same character again.
As Robert James "Franco" Frank, he had sporadic appearances on the soap opera "General Hospital." He received favorable reviews and widespread recognition for his role in "Pineapple Express." He won a Golden Globe for his portrayal of "James Dean" in the titular role.
Helen Hunt
American actress Helen Hunt gained notoriety for her performance as a newlywed public relations specialist in the television sitcom "Mad About You." The remarkable woman, whose father was a film director and acting instructor, has a natural knack for acting.
When she was young, she began her acting career; one of her earliest parts was a little one in the sitcom "The Mary Tyler Moore Show." She also frequently starred in the TV show "The Swiss Family Robinson." She had several appearances as a young performer before landing her first major part in the ABC drama series "My Life and Times," which ran for only a few episodes.
Francis Ford Coppola
A well-known American director, producer, screenwriter, and filmmaker by the name of Francis Ford Coppola. The Godfather, The Godfather Part II, and Apocalypse Now are among his best-known works. Coppola is renowned for his aesthetic rigor and innovative innovation.
He began making movies while still an undergraduate at the "UCLA Film School." Before directing "The Godfather," the film that changed the gangster genre of cinema, he produced a few notable films. Even though he was hesitant, he took on the project and was successful in earning multiple "Academy Awards" for it.
Mariska Hargitay
Famous American actress Mariska Hargitay is best known for playing the sex crimes investigator Olivia Benson in the NBC popular series "Law & Order: Special Victims Unit." She has been nominated for a number of prestigious awards and has also won a number of them for her portrayal of the character, who has amassed a cult following.
Hargitay's success in movies began at a young age when she made her playing debut in the movie "Ghoulies." Acting was in her blood. She first debuted in a recurring part on the popular television program "ER" after giving a standout performance in this movie, and then she was cast as "Olivia Benson." Being a tough, competitive actress, Hargitay insisted on working hard for any roles she decided to take on and stressed the need of performing her own stunts for movies.
Ken Jeong
Last but not least on the list of notable alumni at UCLA is the Korean-American actor Ken Jeong who is most recognized for his humorous portrayal of Leslie Chow in the "The Hangover" movie series. In addition, he gained considerable notoriety for his portrayal of Ben Chang on the hit comedy "Community."
While Ken was born in Detroit and raised in North Carolina, his family was originally from South Korea. While he was in school, he excelled in his studies and received numerous honors. In New Orleans, he established his medical practice and simultaneously began working as a comedian.
Is UCLA the best school for you?
Is UCLA the best school for you? Academics are a compelling reason to continue with your enrollment at the top-ranked public university in the country, which offers more than 125 majors across 109 departments. With a 91% graduation rate, UCLA has some of the most illustrious professors in the world, including fifteen MacArthur Fellows and fourteen Nobel Laureates. But UCLA differs from its rivals in more ways than just academics.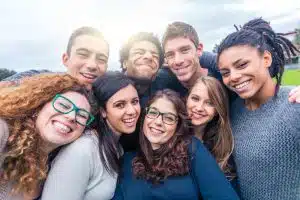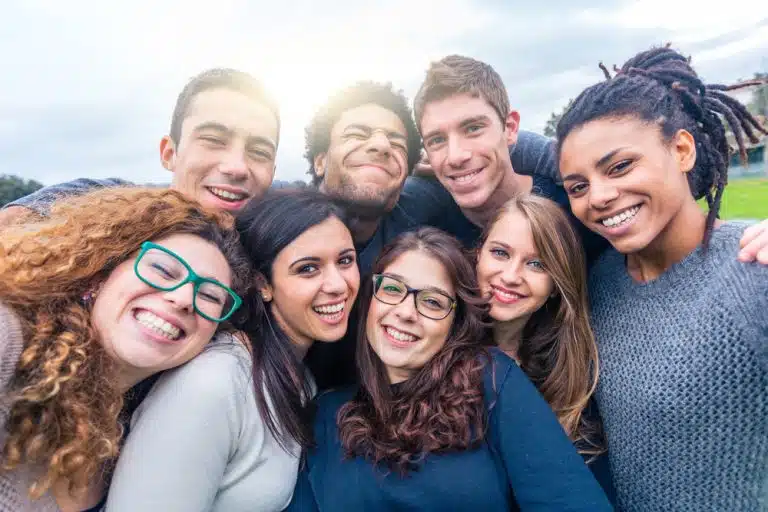 For in-state students, UCLA is reasonably affordable compared to other colleges of its class. Students only pay $36,297 per year, which is less than half of what guests at USC across town pay. Although its 14% acceptance rate would not be considered low, it is less competitive than many prestigious California colleges.
With that money, you can study alongside some of the brightest minds of our time, including professors and researchers whose work has an impact on the future.
This is especially true of UCLA's entertainment-related courses in entertainment law or the film department. But it's also true of its medical and law schools, which provide the tools future doctors and attorneys will require. Additionally, UCLA offers more entertainment than you might anticipate from a school with such a strong academic reputation.
The university has a long history of outstanding athletic performance, including numerous national championship victories. Students can take part in a variety of groups and collegiate traditions on campus to let off steam or accomplish some actual good. It's difficult to imagine a reason why someone wouldn't want to attend UCLA with all that is on offer.
Each alumnus is an extraordinary individual who entrusted their education to their chosen institution. If you're eager to enter UCLA, you should be dedicated to each step of its admission process. Your ideal life here as a student can become a reality with professional assistance from AdmissionSight. 
Contact us today, and we will help and guide you in strengthening your profile to increase your chances of admission.