NYU vs Carleton: A Comprehensive Analysis
For many high school students, selecting the right college to attend can be a challenging decision. With so many options available, it is crucial to consider several factors before determining the best fit. In this article, we will compare NYU vs Carleton based on various criteria, ultimately helping you make an informed decision.
Location and Campus Comparison
NYU is located in the heart of New York City, providing students with numerous opportunities to engage in the city's culture and diversity. Meanwhile, Carleton College is situated in a small town in Northfield, Minnesota, offering students a more intimate campus experience. The size of the campuses also differ greatly, with NYU having a much larger campus that spans multiple buildings throughout the city, while Carleton's campus size is more intimate.
Despite the differences in location and campus size, both NYU and Carleton College offer unique opportunities for students. NYU's urban location allows for easy access to internships and job opportunities in various industries, while Carleton's small town setting fosters a tight-knit community and close relationships between students and faculty.
Additionally, the student body demographics at each school also differ. NYU has a larger international student population, with students from over 130 countries, while Carleton has a more homogenous student body with a majority of students coming from the Midwest region of the United States. This diversity at NYU allows for a wider range of perspectives and experiences in the classroom, while Carleton's more regional focus creates a strong sense of community and shared experiences among students.
Admission Process Comparison
The admission process for both universities is highly competitive, with NYU recording a lower acceptance rate compared to Carleton. NYU offers Early Decision, Early Action, and Regular Decision application options, while Carleton only offers Early Decision and Regular Decision. Both universities consider applicants' test scores, extracurricular activities, recommendations, and essays during the evaluation process.
However, NYU also considers demonstrated interest as a factor in their evaluation process, while Carleton does not. This means that NYU takes into account how much an applicant has engaged with the university, such as attending information sessions or reaching out to admissions counselors, when making their decision. Additionally, Carleton has a test-optional policy, allowing applicants to choose whether or not to submit standardized test scores, while NYU requires all applicants to submit either SAT or ACT scores.
Academic Programs Offered by NYU and Carleton
NYU offers a broad range of undergraduate and graduate programs in fields such as business, media, arts, and sciences. On the other hand, Carleton College offers 33 majors in various fields, including natural sciences, arts, humanities, and social sciences. Both universities are known for their exceptional academics, but NYU is a research-focused institution with numerous research facilities and opportunities for students. Carleton College, however, provides students with in-depth, interdisciplinary studies and a strong liberal arts foundation.
Additionally, NYU has a strong emphasis on global education, with study abroad programs in over 50 countries and a campus in Abu Dhabi. Carleton College also offers study abroad opportunities, but places a greater emphasis on experiential learning through internships, research, and community engagement. Both universities prioritize providing students with a well-rounded education and opportunities for personal and professional growth.
Faculty and Student Ratio Comparison
The faculty and student ratio at Carleton College is 9:1, providing students with more personalized learning experiences. NYU, on the other hand, has a larger student population which can make it difficult for students to get one-on-one interactions with their professors.
However, NYU offers a wider range of academic programs and resources compared to Carleton College. With its location in New York City, NYU has access to a diverse range of industries and professionals, providing students with unique opportunities for internships and networking. Carleton College, on the other hand, is located in a smaller town and may not have as many opportunities for students to explore different career paths outside of the classroom.
Internship and Career Opportunities Comparison
NYU offers its students a wide range of internship and career opportunities given its location in New York City, which is known as an economic and cultural hub. Meanwhile, Carleton College provides various internship opportunities, collaboration with nearby businesses, and career fairs for students, making sure that they are well-prepared for the workforce after graduation.
Additionally, NYU has a strong alumni network that provides students with access to job opportunities and mentorship programs. Carleton College also offers a Career Center that provides students with career counseling, resume and cover letter reviews, and interview preparation. Both institutions prioritize the professional development of their students and provide them with the necessary resources to succeed in their chosen career paths.
Housing and Accommodation Comparison
NYU offers students various options for on-campus and off-campus housing, ranging from residence halls to apartments. Carleton College offers students traditional-style dormitories, townhouses, and apartment-style residence halls.
It is important to note that while NYU offers a wider range of housing options, Carleton College guarantees housing for all four years of undergraduate study. Additionally, Carleton College's residence halls are known for their strong sense of community and close-knit living arrangements, while NYU's housing options are spread out across the city.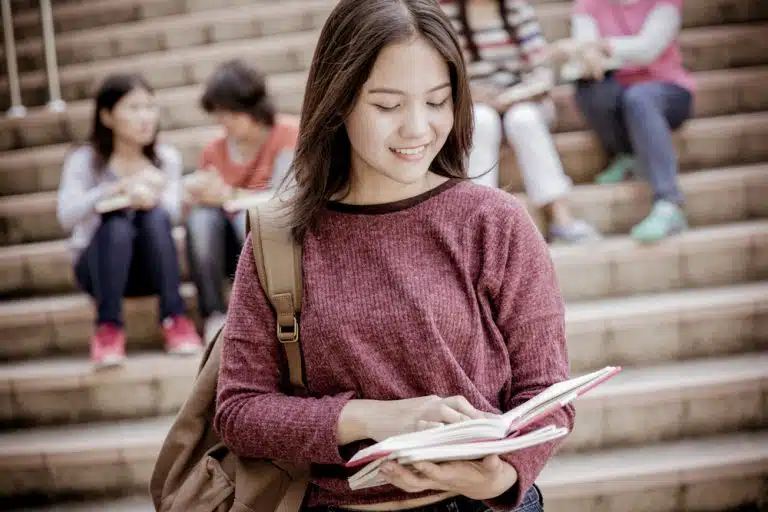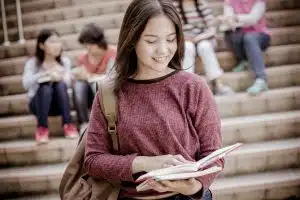 Student Life Comparison – Clubs, Organizations, and Social Activities
Both NYU and Carleton College have a range of clubs and organizations where students can socialize, volunteer, and explore their interests. NYU offers more than 300 student clubs and organizations across different campuses, while Carleton College has over 200 registered student organizations. The difference is that NYU offers a more metropolitan social life, while Carleton College provides a more intimate, community-based social life.
Additionally, NYU has a vibrant Greek life with over 40 fraternities and sororities, while Carleton College does not have any Greek organizations. This means that NYU students have more opportunities to participate in Greek life events and activities, while Carleton College students have a more inclusive social environment.
Furthermore, both NYU and Carleton College offer a variety of social activities and events throughout the year. NYU hosts large-scale events such as concerts, comedy shows, and cultural festivals, while Carleton College has smaller events such as movie nights, game nights, and open mic nights. Both schools also have sports teams and intramural leagues for students to participate in and support.
Sports and Athletics Comparison
NYU has a broad range of athletic programs, including 22 varsity teams, 13 club sports, and over 40 intramural sports. Carleton College has 20 varsity teams and numerous club sports. Both universities encourage student-athletes to participate in sports and provide the necessary resources to support them.
NYU's athletic facilities are state-of-the-art, with a 404,000 square foot sports center that includes a swimming pool, basketball courts, and a rock climbing wall. Carleton College's athletic facilities are also impressive, with a 200-meter indoor track, a 50-meter pool, and a fitness center.
Both universities have a strong tradition of athletic excellence. NYU has won numerous national championships in sports such as fencing, volleyball, and wrestling. Carleton College has also had success in athletics, with their men's ultimate frisbee team winning the national championship in 2011.
Financial Aid and Scholarship Comparison
Both NYU and Carleton College provide financial aid and scholarship opportunities to their students. NYU provides grants, loans, and scholarships to students based on their financial need and academic merit. Carleton College also offers financial aid, including merit-based scholarships, need-based grants, and student employment.
It is important to note that the application process for financial aid and scholarships may differ between NYU and Carleton College. NYU requires students to submit the Free Application for Federal Student Aid (FAFSA) and the CSS Profile, while Carleton College only requires the FAFSA. Additionally, NYU has a priority deadline for financial aid applications, while Carleton College has a rolling deadline.
NYU vs Carleton: Alumni Network Comparison
NYU and Carleton College boast strong and diverse alumni networks, with graduates pursuing diverse career paths in various locations across the world. The alumni networks provide students and recent graduates with mentorship, career guidance, networking opportunities, and access to a professional community.
NYU's alumni network is particularly strong in the fields of finance, media, and entertainment, with many graduates holding prominent positions in these industries. The network also includes a large number of entrepreneurs and startup founders, providing valuable resources and connections for students interested in starting their own businesses.
Carleton College's alumni network, on the other hand, is known for its strong presence in the fields of education, non-profit work, and public service. Many graduates have gone on to become teachers, social workers, and community organizers, and the network includes a number of influential figures in these areas.
Research Facilities and Opportunities Comparison
NYU's research facilities and opportunities are vast, with a range of research centers, institutes, and departments. Carleton College also has its own research facilities and opportunities, but they are more geared towards undergraduate students, allowing students to pursue academic research early on in their academic career.
Additionally, NYU has a strong emphasis on interdisciplinary research, with many opportunities for collaboration between different departments and fields of study. This allows for a more holistic approach to research and often leads to innovative solutions to complex problems.
On the other hand, Carleton College's research opportunities are more focused on the liberal arts, with a strong emphasis on critical thinking and analysis. This approach allows students to develop a deep understanding of their chosen field and to approach research from a unique perspective.
NYU vs Carleton: Study Abroad Programs
Both NYU and Carleton College provide study abroad programs for their students, allowing them to explore different cultures and pursue their academic interests in a global context. NYU provides programs in over 50 countries, while Carleton College has programs in over 20 countries.
NYU's study abroad programs offer a wide range of academic disciplines, including business, engineering, journalism, and the arts. Students can choose to study for a semester, a full academic year, or participate in short-term programs during the summer or winter breaks. NYU also offers language immersion programs for students who want to improve their language skills while studying abroad.
Carleton College's study abroad programs focus on immersive experiences that allow students to fully engage with the local culture. Students can participate in homestays, internships, and service-learning projects while studying abroad. Carleton also offers programs specifically designed for students interested in environmental studies and sustainability, allowing them to explore these topics in a global context.
Diversity on Campus – NYU vs Carleton
Both NYU and Carleton College are committed to fostering a diverse and inclusive campus community. NYU attracts students from over 150 countries, making it one of the most diverse universities in the world. Meanwhile, Carleton College has a diverse student body, with students coming from all 50 states and over 60 countries.
In addition to their diverse student populations, both NYU and Carleton College offer a variety of resources and programs to support and celebrate diversity on campus. NYU has a Center for Multicultural Education and Programs, which provides support and advocacy for underrepresented students, as well as cultural events and workshops for the entire campus community. Carleton College has a Multicultural Center, which offers similar resources and programming, as well as a Diversity Peer Educator program that trains students to facilitate conversations and workshops on diversity and inclusion.
Student Support Services – NYU vs Carleton
NYU and Carleton College both offer a range of support services to their students, including career services, academic advising, health services, and counseling. NYU also offers services such as the Center for Student Life, Wellness Exchange, and the Center for Spiritual Life. Carleton College, on the other hand, provides wellness resources, such as the Student Health and Counseling Center, academic support, including the Academic Support Center, and resources for students in need of assistance in other areas.
One area where NYU stands out is in its international student support services. The Office of Global Services provides assistance with visa and immigration issues, as well as cultural adjustment and integration into the NYU community. Carleton College also offers support for international students, including a pre-orientation program and a dedicated international student advisor.
Another notable difference between the two schools is their approach to disability services. NYU has a comprehensive program called the Moses Center for Students with Disabilities, which provides accommodations, assistive technology, and support services for students with disabilities. Carleton College also offers disability services, but on a smaller scale, with accommodations and support provided through the Disability Services Office.
NYU vs Carleton: Rankings and Reputation
Both NYU and Carleton College have been consistently ranked among the top universities in the United States. According to the 2021 US News & World Report Rankings, NYU is ranked 29th in the nation, while Carleton College is ranked 1st in National Liberal Arts Colleges.
In addition to their high rankings, both NYU and Carleton have strong reputations in their respective fields. NYU is known for its exceptional programs in business, law, and the arts, while Carleton is renowned for its rigorous academic curriculum and commitment to undergraduate education. Both universities attract top-tier faculty and students from around the world, making them highly competitive and sought-after institutions.
NYU vs Carleton: Campus Safety Comparison
NYU and Carleton College maintain their commitment to ensuring campus safety for their students and take significant measures to ensure their campuses remain secure. NYU has its own Department of Public Safety, while Carleton College has a Department of Security which operates round the clock to monitor the college and ensure the safety of its students.
In addition to their respective departments of safety and security, both NYU and Carleton College offer a range of resources and programs to promote campus safety. NYU provides a free shuttle service for students traveling between campus buildings and residence halls, as well as a campus escort service for students who feel unsafe walking alone at night. Carleton College offers a similar escort service, as well as a campus-wide emergency notification system that alerts students and faculty in the event of a campus emergency.
NYU vs Carleton: Faculty Qualification, Experience, and Expertise
Both NYU and Carleton College have highly qualified faculty members who are experts in their respective fields. NYU's faculty consists of Pulitzer Prize winners, Nobel laureates, and members of numerous academic committees. Carleton College's faculty includes award-winning professors, published authors, and respected researchers.
In addition to their impressive credentials, both NYU and Carleton College faculty members are dedicated to providing a high-quality education to their students. They are committed to staying up-to-date with the latest research and teaching methods in their fields, and many of them are actively involved in ongoing research projects. Students at both institutions have the opportunity to work closely with faculty members on research projects, internships, and other experiential learning opportunities.
NYU vs Carleton: Class Size Comparison
NYU's class sizes vary, with introductory courses generally having more students, and advanced courses having smaller class sizes. Carleton College has smaller class sizes, usually with an average of 15 students per class, allowing for more personalized and interactive learning experiences.
Smaller class sizes at Carleton College also mean that students have more opportunities to engage with their professors and receive individualized attention. This can be especially beneficial for students who may need extra support or have questions about course material.
On the other hand, larger class sizes at NYU can provide students with a more diverse range of perspectives and experiences. In larger classes, students may have the opportunity to interact with peers from different backgrounds and cultures, which can enrich their learning experience and broaden their understanding of the world.
Tuition Fees, Costs, and Expenses at NYU vs Carleton
The cost of attending both NYU and Carleton College is high, with tuition and fees varying depending on the program and degree level. As of the 2021-2022 academic year, NYU's undergraduate tuition and fees total $57,215, while Carleton College's undergraduate tuition and fees total $59,934. Both universities offer financial aid and scholarship opportunities to help alleviate the financial burden on their students.
In conclusion, deciding between NYU and Carleton College depends on your academic and personal preferences. Both offer students high-quality education, numerous resources and opportunities, and a diverse campus community. However, the location, campus size, class sizes, and academic programs differ greatly between these two universities, making it important to do thorough research before making a decision. We hope this comprehensive analysis has helped in your decision-making process.
One major difference between NYU and Carleton College is their location. NYU is located in the heart of New York City, while Carleton College is located in a small town in Minnesota. This means that NYU students have access to all the cultural and professional opportunities that come with living in a major city, while Carleton students have a more traditional college experience in a quieter setting.
Another factor to consider is the size of the campus and class sizes. NYU has a much larger student body and offers a wider range of academic programs, but this also means that classes can be larger and more impersonal. Carleton College, on the other hand, has a smaller student body and a more intimate campus community, with smaller class sizes and more opportunities for one-on-one interaction with professors.
How AdmissionSight Can Help You With College Admissions
AdmissionSight is a college consulting firm that provides personalized assistance to students throughout the college admissions process. Here are some ways that AdmissionSight can help you:
Admissions strategy: AdmissionSight can help you develop a strategic plan for your college application process. Our professional consultants can assist with identifying schools that are a good fit for your academic, extracurricular, and personal goals and help you plan and prioritize your application strategy.
Application review: AdmissionSight can review your application and provide feedback on how to improve it. We can offer suggestions on making your application stand out and highlighting your strengths and unique qualities.
Essay coaching: AdmissionSight can help you craft compelling essays that showcase your personality, goals, and achievements. We can guide you through the essay writing process and provide feedback on your drafts to help you refine your writing.
Interview preparation: AdmissionSight can provide interview coaching to help you feel confident and prepared for college interviews. Our experts can offer tips on how to present yourself professionally and how to answer common interview questions.
Extracurricular planning: AdmissionSight can help you plan and develop your extracurricular activities to make them more impactful and meaningful. We can suggest activities that align with your interests and goals and provide guidance on demonstrating your leadership and initiative.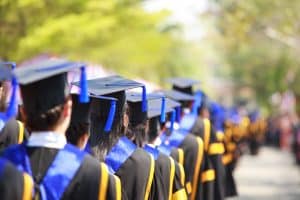 Overall, AdmissionSight can provide valuable guidance and support throughout the college admissions process to help you maximize your chances of getting accepted into the college of your choice.
With a high success rate of over 75%, we have built a strong network in the past decade. Book an initial consultation today, free of charge!