NYU vs UC Santa Barbara: A Comprehensive Look
For many high school students, selecting the right college to attend can be a challenging decision. With so many options available, it is crucial to consider several factors before determining the best fit. In this article, we will compare NYU vs UC Santa Barbara based on various criteria, ultimately helping you make an informed decision.
Santa Barbara
Let's begin by taking a closer look at UC Santa Barbara (UCSB). Situated in sunny Santa Barbara, California, this public research university is renowned for its strong academic programs, especially in the fields of science, engineering, and mathematics. UCSB is also known for its stunning coastal location and relaxed, laid-back Southern Californian lifestyle, which appeals to many students looking for a more vibrant and outdoor-oriented campus environment.
Aside from its academic and lifestyle offerings, UCSB is also home to a diverse and active student body. With over 25,000 undergraduate and graduate students from all over the world, the campus is a hub of cultural exchange and intellectual curiosity. Students can participate in a wide range of clubs and organizations, from sports teams to cultural groups to academic societies, providing ample opportunities for personal growth and community involvement.
Admission Requirements: SAT Scores, GPA, and Extracurricular Activities
When it comes to admission requirements, both NYU and UCSB have similar standards. To apply for undergraduate programs at UCSB, you will need a minimum 3.0 GPA, a competitive SAT or ACT score, and a record of extracurricular involvement. NYU, on the other hand, requires an average GPA of 3.69, which is slightly higher than UCSB, but their admissions process takes a more holistic approach, considering factors such as essays, recommendation letters, and demonstrated interest in the university.
It is important to note that both NYU and UCSB offer test-optional admissions, meaning that students can choose not to submit SAT or ACT scores. However, it is recommended that students still submit their scores if they feel they accurately reflect their academic abilities.
In addition to the standard admission requirements, both universities also offer specialized programs for students with unique talents or interests. For example, NYU has a Tisch School of the Arts for students interested in pursuing careers in the performing arts, while UCSB has a College of Creative Studies for students interested in pursuing careers in the arts, sciences, or mathematics.
NYU vs UC Santa Barbara: Academic Programs
NYU offers over 230 undergraduate programs across a diverse range of disciplines, from business and engineering to arts and humanities. UCSB, meanwhile, has over 200 undergraduate majors and boasts particularly strong programs in STEM fields, including chemical engineering, computer science, and physics. Both universities offer study abroad opportunities for students looking to expand their horizons and gain international experience.
In addition to their undergraduate programs, both NYU and UCSB offer a wide range of graduate programs for students looking to further their education. NYU has over 100 graduate programs, including highly ranked programs in law, business, and education. UCSB offers over 50 graduate programs, with a focus on research and innovation in fields such as materials science, marine science, and environmental studies. Both universities also have strong partnerships with industry leaders and research institutions, providing students with opportunities for hands-on experience and professional development.
Faculty and Student Body: Class Sizes, Faculty-to-Student Ratio, and Diversity
The faculty-to-student ratio is an essential factor to consider when comparing universities. At NYU, the average class size is between 25-30 students, with a student-to-faculty ratio of 10:1. UCSB, on the other hand, has a higher student-to-faculty ratio of 18:1 but still maintains an average class size of around 25 students. NYU also prides itself on its diverse student body, with students from over 100 countries, whereas UCSB has a strong commitment to fostering diversity and inclusion on campus, with a range of resources and support services for underrepresented students.
In addition to class sizes and faculty-to-student ratios, another important factor to consider is the level of research and scholarship conducted by the faculty. At NYU, faculty members are actively engaged in cutting-edge research and scholarship, which provides students with unique opportunities to participate in research projects and gain hands-on experience. Similarly, UCSB has a strong research culture, with faculty members conducting groundbreaking research in a range of fields, from environmental science to computer engineering.
Finally, when it comes to diversity, both NYU and UCSB have made significant strides in recent years. NYU has a diverse student body, with students from a wide range of racial, ethnic, and socioeconomic backgrounds. UCSB has also made diversity and inclusion a top priority, with initiatives such as the Multicultural Center and the Office of Student Life working to create a welcoming and inclusive campus environment for all students.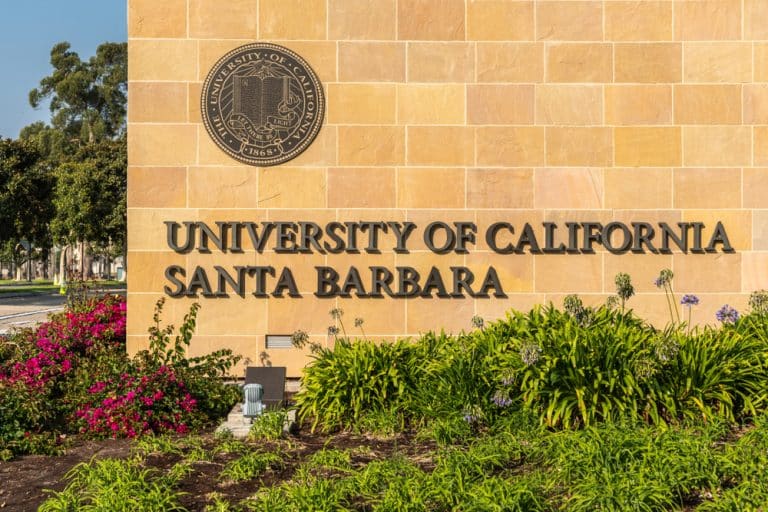 Cost of Attendance: Tuition Fees, Room and Board, Scholarships, and Financial Aid Options
The cost of attendance is a crucial consideration when choosing between universities. NYU is a private institution, which means tuition fees are higher than those of many public universities. However, they offer generous financial aid packages, with around 68% of students receiving some form of aid. UCSB is a public university, which means tuition fees are lower, particularly for in-state students. However, out-of-state students will pay higher tuition. UCSB also offers various need and merit-based scholarships to support students in funding their education.
It's important to note that the cost of attendance goes beyond just tuition fees. Room and board expenses can also add up, and this is an area where NYU and UCSB differ. NYU is located in New York City, which is known for its high cost of living. As a result, students may find that their room and board expenses are higher than those at UCSB, which is located in Santa Barbara, a smaller and more affordable city. However, NYU offers a wide range of housing options, including dorms, apartments, and co-ops, to accommodate different budgets and preferences. UCSB also offers on-campus housing, but students may need to explore off-campus options to find more affordable living arrangements.
NYU vs UC Santa Barbara: Student Life
Both universities offer a diverse range of clubs and organizations, which cater to a range of interests, including academic, cultural, and recreational activities. NYU is located in the heart of New York City, which offers students endless opportunities for cultural enrichment, whereas UCSB's location in Santa Barbara means students are well-positioned to take advantage of the vibrant outdoor lifestyle Southern California has to offer. Both universities also have a strong athletic program with sports teams competing at the NCAA Division I level.
In addition to clubs, organizations, and sports teams, both NYU and UCSB offer a variety of campus events throughout the year. These events range from guest speakers and lectures to concerts and festivals. At NYU, students can attend events such as the annual Strawberry Festival, which celebrates the end of the academic year, or the Kimmel Center for University Life's weekly Coffeehouse, which features live music and performances. At UCSB, students can enjoy events such as the annual Extravaganza, a music and arts festival, or the Arts & Lectures series, which brings world-renowned speakers and performers to campus.
Housing Options: Dormitories, Apartments, Off-Campus Housing at Both Universities
For many students, housing is a significant concern when choosing a university. At NYU, over 80% of undergraduate students live in residence halls, which are conveniently located across New York City. UCSB also offers student housing, including residence halls, apartments, and suites, but the majority of students opt for off-campus housing in the surrounding Isla Vista community. Both universities have ample resources to help students explore their options and find the best housing for their needs and budget.
It is important to note that the cost of living in New York City is generally higher than in Santa Barbara. This means that students at NYU may need to budget more for housing and other living expenses. However, the city also offers a wide range of job opportunities and cultural experiences that can make up for the higher cost of living.
At UCSB, students who choose to live off-campus can enjoy the laid-back beach lifestyle of Isla Vista, which is known for its surf culture and vibrant social scene. However, living off-campus also means that students may need to rely on public transportation or their own vehicles to get to campus, which can be a hassle during peak traffic hours.
Career Opportunities: Job Placement Rates, Internship Opportunities, and Alumni Networks at NYU and UCSB
Ultimately, the end goal of obtaining a university degree is to secure a fulfilling and rewarding career. NYU and UCSB are both well-respected institutions with strong alumni networks, which can provide invaluable connections and job opportunities. According to NYU's Career Center, over 94% of students secure employment or pursue further education within six months of graduation. UCSB also has a robust career center and network, with graduates moving on to successful careers in a range of industries, including technology, finance, and healthcare.
Furthermore, both NYU and UCSB offer a wide range of internship opportunities to their students. These internships provide hands-on experience in various fields, allowing students to gain practical skills and make valuable connections in their chosen industries. NYU's Wasserman Center for Career Development offers over 30,000 internship opportunities annually, while UCSB's Career Services provides access to internships with top companies such as Google, Amazon, and Deloitte.
Additionally, the alumni networks at NYU and UCSB are highly active and supportive. Graduates of both institutions are often willing to mentor and provide guidance to current students, as well as offer job referrals and networking opportunities. NYU's alumni network spans over 180 countries, while UCSB's alumni association boasts over 200,000 members worldwide. These networks can be a valuable resource for students and recent graduates as they navigate their career paths.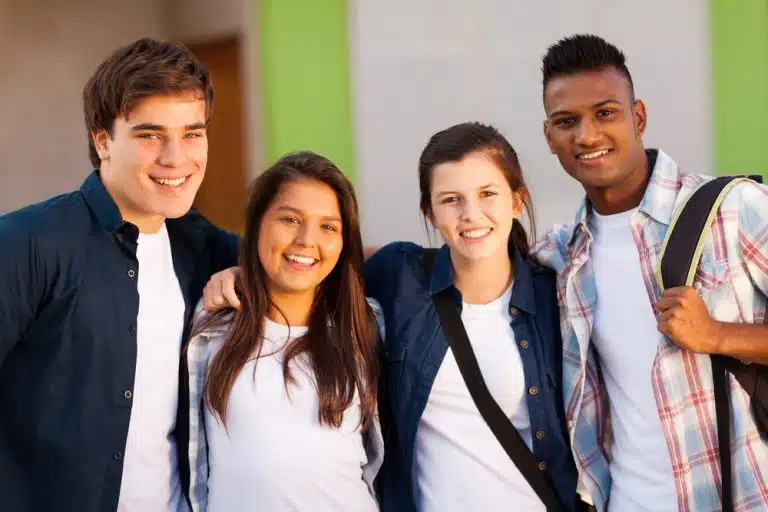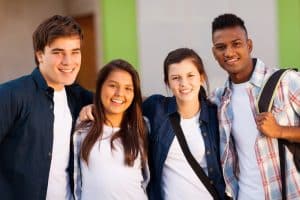 NYU vs UC Santa Barbara: Research Opportunities
Research opportunities are vital for students looking to gain practical experience and stand out in a competitive job market. At NYU, research facilities are extensive, with over 100 centers and institutes supporting research across various disciplines, from neuroscience to business. UCSB is a renowned research institution, with particular strengths in areas such as physics, engineering, and marine biology.
Both NYU and UCSB offer undergraduate and graduate students the opportunity to work alongside faculty members on cutting-edge research projects. At NYU, students can participate in research on topics such as artificial intelligence, global public health, and urban ecology. UCSB offers research opportunities in areas such as nanotechnology, renewable energy, and climate change. These research experiences not only provide students with valuable skills and knowledge, but also allow them to make meaningful contributions to their respective fields.
Study Abroad Programs: International Exchange Programs Offered by NYU and UCSB
Studying abroad is an enriching experience that offers students the chance to learn about different cultures and gain international experience. Both NYU and UCSB offer excellent study abroad programs, allowing students to explore different parts of the world and gain valuable new perspectives.
NYU's study abroad program offers students the opportunity to study in over 50 countries, with options ranging from semester-long programs to short-term intensives. Students can choose from a wide range of subjects, including business, engineering, and the arts. Similarly, UCSB's program offers students the chance to study in over 30 countries, with a focus on language immersion and cultural exchange. Both programs provide students with the chance to gain valuable skills and experiences that will benefit them in their future careers.
Campus Safety: Crime Rates, Security Measures in Place to Ensure Safety of Students
Campus safety is a top priority for universities, and both NYU and UCSB have effective safety measures in place to ensure the welfare of students. UCSB has a low crime rate and provides 24-hour security personnel, emergency phones, and safety escorts. NYU also has security personnel stationed across campus, a campus-wide alert system to keep students informed of potential threats, and 24-hour police patrols.
In addition to the security measures already mentioned, both universities have implemented safety training programs for students, faculty, and staff. These programs educate individuals on how to respond to emergency situations, such as active shooter incidents or natural disasters. NYU also offers self-defense classes for students to learn how to protect themselves in dangerous situations.
Furthermore, both universities have established partnerships with local law enforcement agencies to enhance campus safety. These partnerships allow for a quicker response time in case of an emergency and provide additional resources for investigations. Additionally, both universities have implemented anonymous reporting systems for students to report any suspicious activity or concerns about their safety.
NYU vs UC Santa Barbara: Campus Facilities & Resources
The quality and accessibility of campus facilities and resources can greatly impact students' academic success. At NYU, students have access to world-class libraries, academic research centers, and state-of-the-art laboratories. UCSB also offers extensive library resources, with nine libraries spread across the campus. Additionally, both universities have ample study spaces, including cozy cafes and lounge areas, making it easy for students to find a place to study and recharge between classes.
Moreover, NYU and UCSB provide students with a variety of specialized labs that cater to different fields of study. For instance, NYU's Tandon School of Engineering has a dedicated MakerSpace that offers students access to 3D printers, laser cutters, and other advanced equipment. Similarly, UCSB's Materials Research Laboratory provides students with state-of-the-art facilities for materials science research.
Furthermore, both universities have invested in creating sustainable and eco-friendly campuses. NYU has implemented several green initiatives, such as using renewable energy sources and reducing waste through composting and recycling programs. UCSB has also taken steps towards sustainability, with LEED-certified buildings and a commitment to reducing greenhouse gas emissions.
NYU vs UC Santa Barbara: Student Support Services
Finally, it's important to consider the range of support services offered by universities to ensure that students have access to the help they need throughout their education. Both NYU and UCSB have comprehensive health and wellness centers, offering a range of services, including mental health counseling, medical treatment, and wellness programs. Additionally, both universities offer academic and career counseling, disability support services, and tutoring programs to help students navigate the complexities of university life.
In conclusion, choosing between NYU and UCSB comes down to your personal preferences, priorities, and goals. Both universities offer excellent academic programs, vibrant campus life, and plentiful resources and support. By carefully considering each of the factors we have outlined in this article, you can make an informed decision on which university is right for you.
It's worth noting that both NYU and UCSB have a strong commitment to diversity and inclusion, and offer a range of resources and support for students from underrepresented backgrounds. This includes multicultural centers, diversity and inclusion training programs, and scholarships and financial aid specifically for students from marginalized communities. These resources can be invaluable for students who may face additional challenges during their university experience, and can help to create a more inclusive and supportive campus community for all.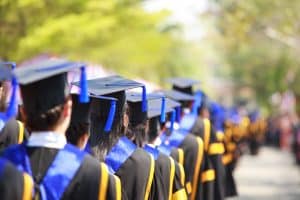 How AdmissionSight Can Help You With College Admissions
AdmissionSight is a college consulting firm that provides personalized assistance to students throughout the college admissions process. Here are some ways that AdmissionSight can help you:
Admissions strategy: AdmissionSight can help you develop a strategic plan for your college application process. Our professional consultants can assist with identifying schools that are a good fit for your academic, extracurricular, and personal goals and help you plan and prioritize your application strategy.
Application review: AdmissionSight can review your application and provide feedback on how to improve it. We can offer suggestions on making your application stand out and highlighting your strengths and unique qualities.
Essay coaching: AdmissionSight can help you craft compelling essays that showcase your personality, goals, and achievements. We can guide you through the essay writing process and provide feedback on your drafts to help you refine your writing.
Interview preparation: AdmissionSight can provide interview coaching to help you feel confident and prepared for college interviews. Our experts can offer tips on how to present yourself professionally and how to answer common interview questions.
Extracurricular planning: AdmissionSight can help you plan and develop your extracurricular activities to make them more impactful and meaningful. We can suggest activities that align with your interests and goals and provide guidance on demonstrating your leadership and initiative.
Overall, AdmissionSight can provide valuable guidance and support throughout the college admissions process to help you maximize your chances of getting accepted into the college of your choice.
With a high success rate of over 75%, we have built a strong network in the past decade. Book an initial consultation today, free of charge!